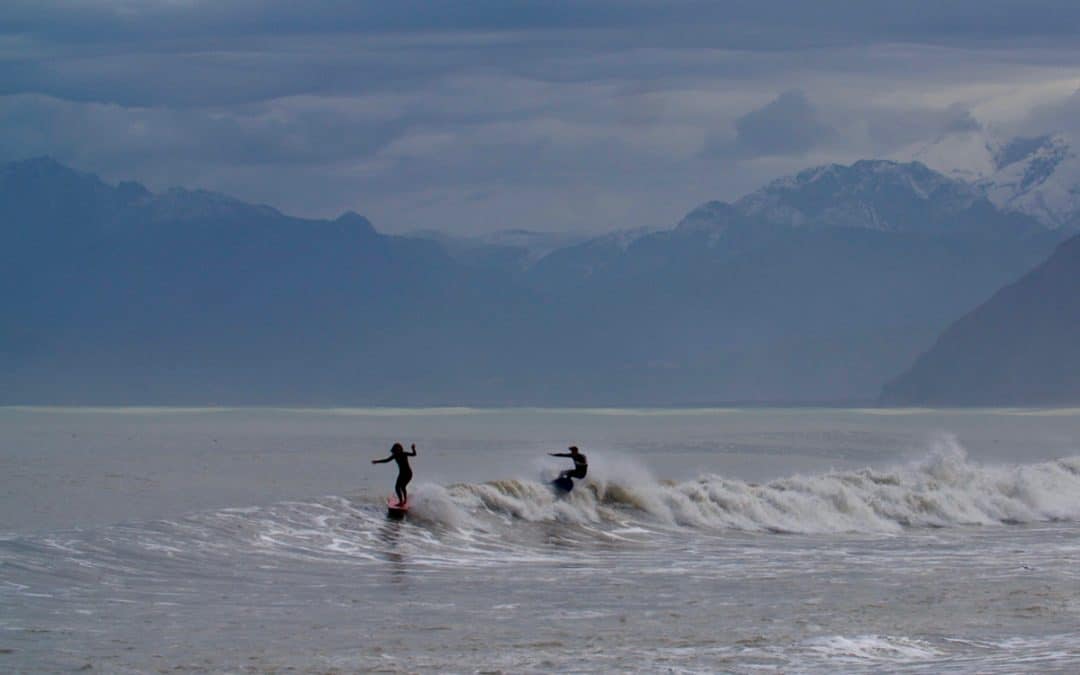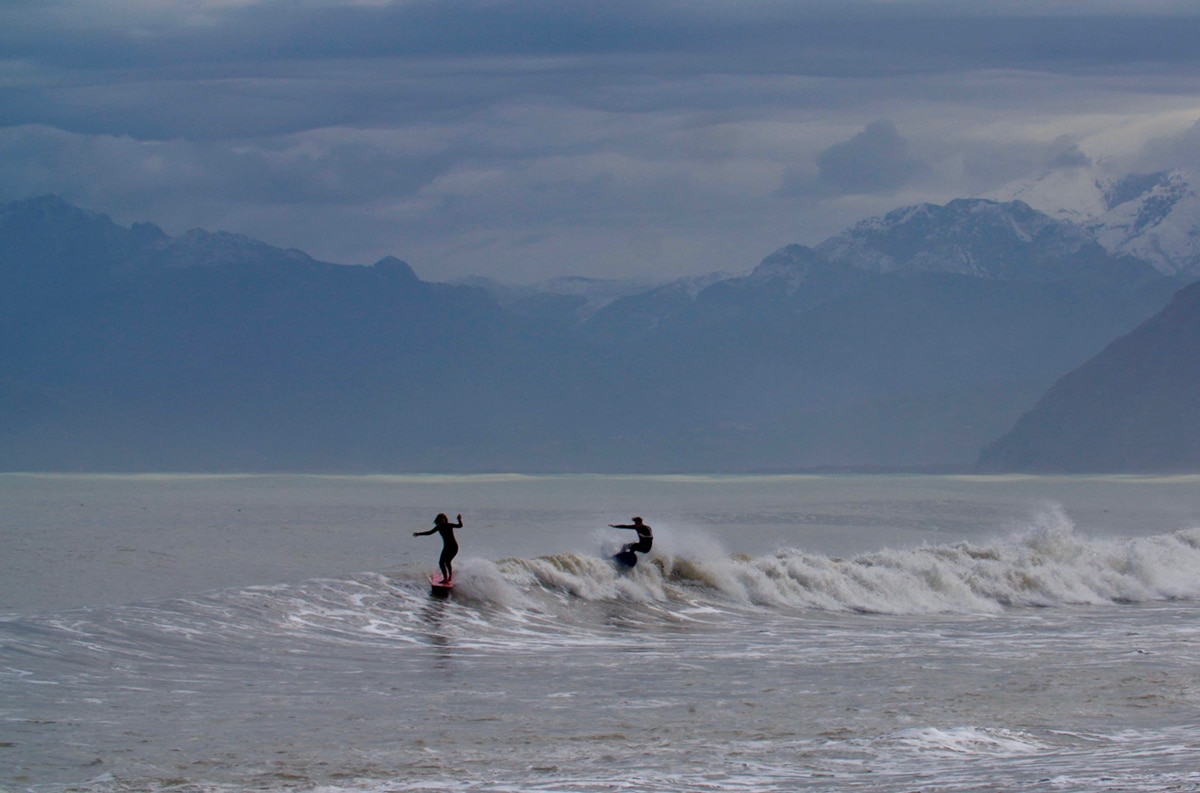 Algeria is not the first place you think of for a North African surf adventure, but it has a handful of local surfers and over 1,000 miles of mostly unsurfed Mediterranean coastline exposed each winter to consistent northwest mistral swells. It is a former French colony and a prosperous Muslim nation, where Algerian Arabic, Berber and French are widely spoken. But in the wake of the Algerian war against French occupation and the search for a new national identity, Algeria descended into a brutal period of conflict between Islamist terrorists and the military government forces that only ended in 2007. It remains a tough place to visit. And here are the Russian dolls of entry – one stacked inside the other: you need a visa, which requires an invitation letter from a local contact, and a booking with a local guest house. I've been in touch with Algerian surfer Dihya Nasri to plan the trip, and joining me are filmmaker Greg Dennis and two surfers both passionate about tackling the challenges of this project to make the next episodes of the Brilliant Corners series that documents emerging surf communities – Lucy Small from Western Australia and Erwan Simon from Brittany, France.
We kick off the adventure in Aïn Taya, just east of Algiers, and feast on a fresh mistral swell around the beach breaks of Les Canadiennes, Deca Plage and Surcouf, where we meet the local crew. And these shelving, punchy spots in the wine-dark Mediterranean have produced some real talent, with a few of the crew now living and working in Indonesia, like the countries first sponsored surfer and multiple Algerian champion Khaled Zirour, who runs a surf school in Nusa Lembongan, and is a driving force to the Algerian scene. Dihya Nasri is the only women surfing in the whole of the country. She is a true pioneer in North Africa, and also a swimmer for the national team and a competitive triathlete.
"I started by bodyboarding in my hometown in Béjaïa in the Kabyle region east of Algiers," says Dihya, who works as a Veterinarian. "We used to call this 'water taxi', because you take your board and the waves just bring you on a 'taxi ride' to the beach. And then when I came to work in Algiers I saw a few surfers. And I met a guy who gave me the basics, and quickly fell in love with surfing."
"She's like a warrior," adds fellow local Yacine Debz. I ask him what the hardest thing about surfing in Algeria is. "Getting hold of equipment is impossible," says Yacine, "so we have to travel aboard to get boards and wetsuits. Also, we are usually surfing very short period swells, sometimes just three or four seconds, so the currents and relentless duck-diving mean we are always fighting with the waves."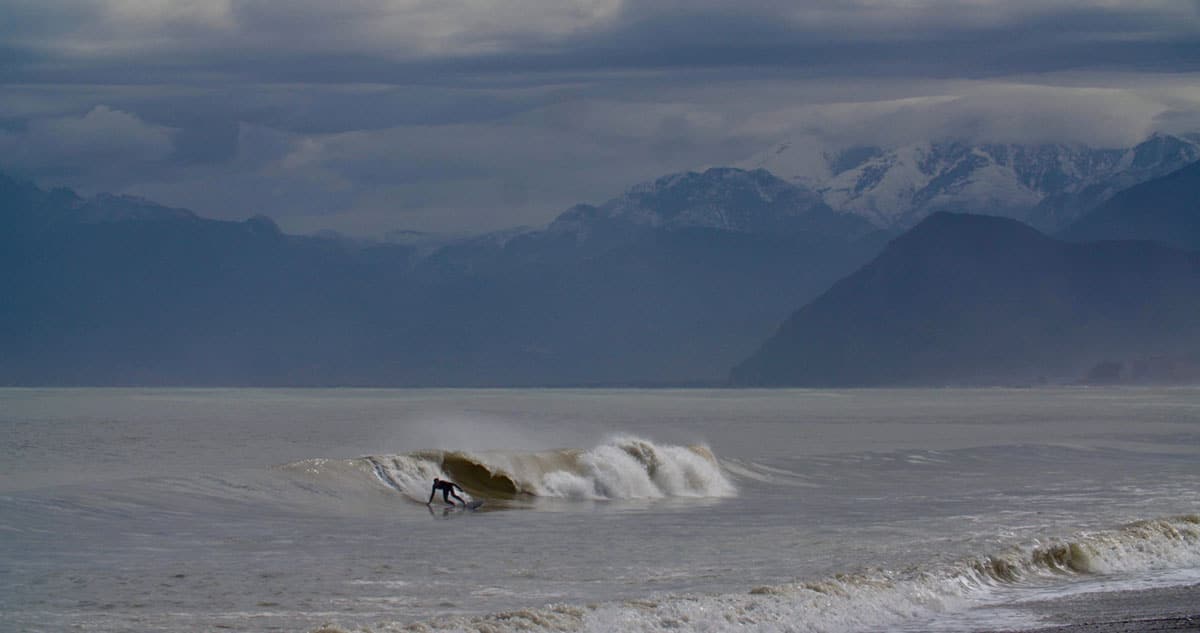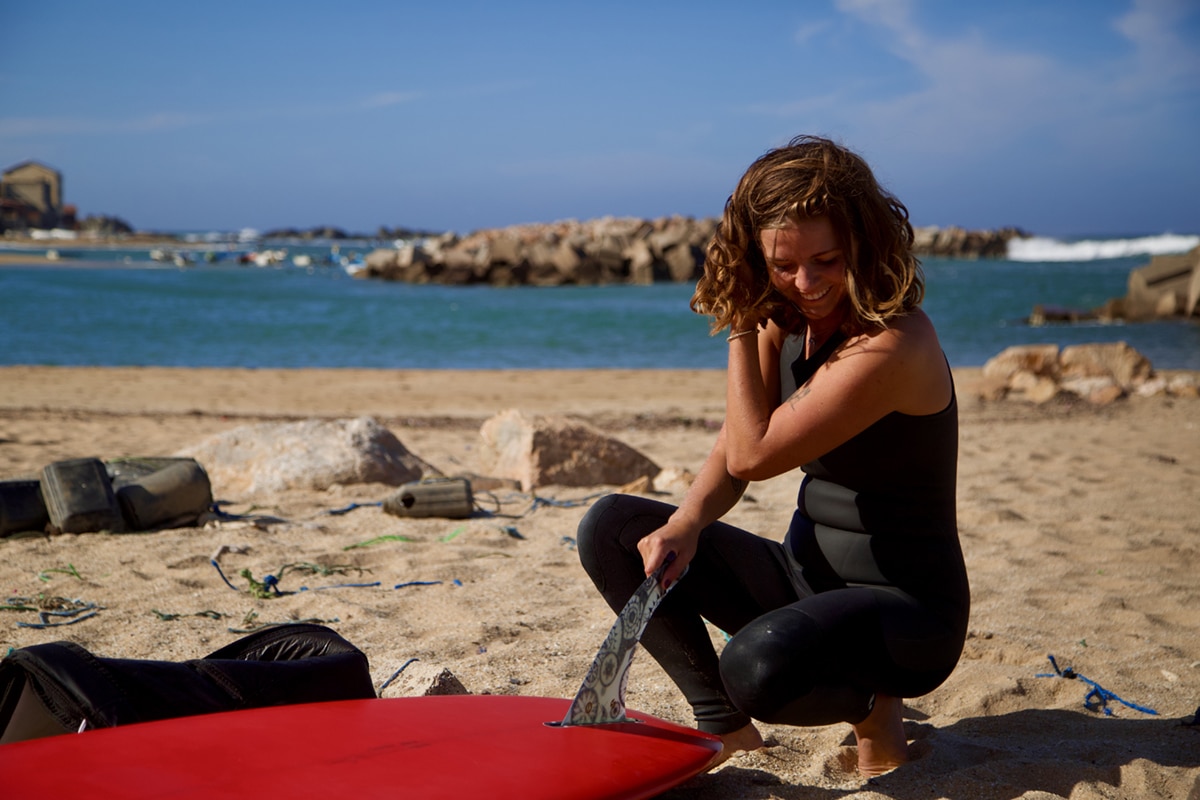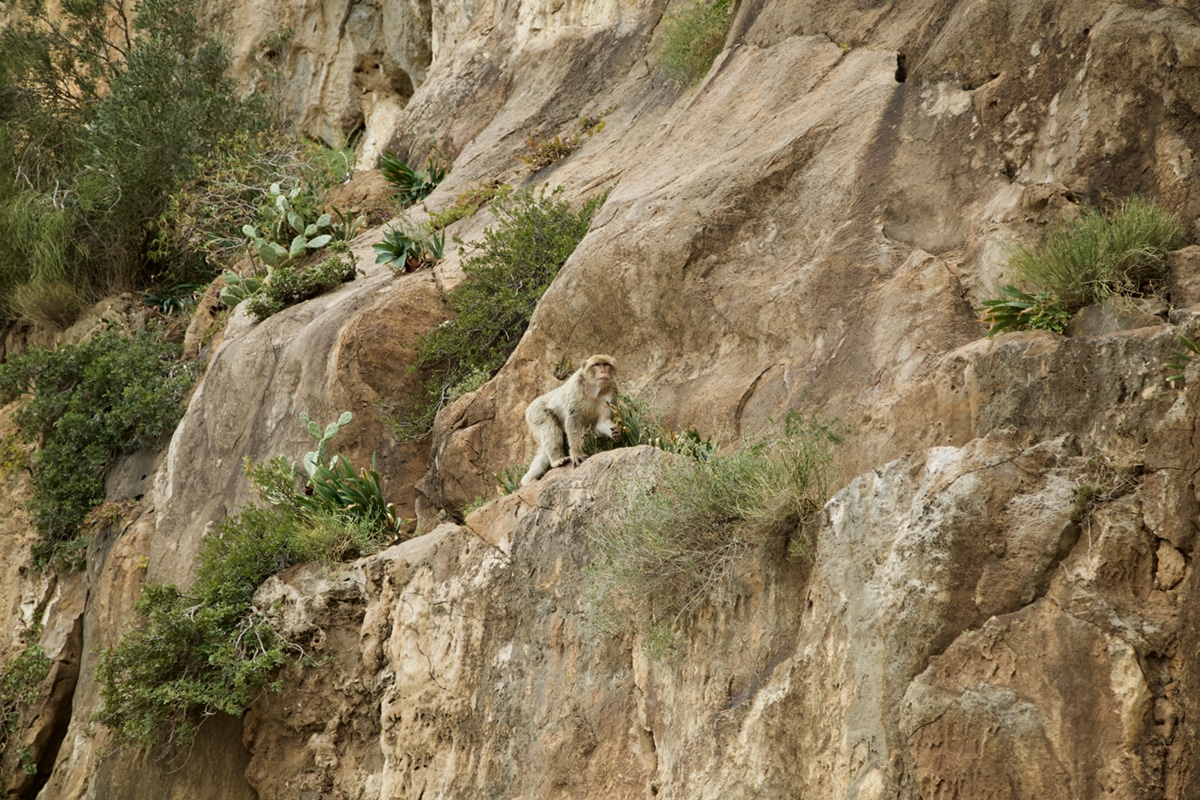 Writer and adventurer Erwan Simon is one of the best travelled surfers I know, and he is impressed with what we've scored in the first few days of the trip. "I've spent a lot of time surf exploring in the Med," says Erwan. "It's a small sea, but it's really active because it's surrounded by mountains and in the winter you have the really cold air of Europe meeting the hot air of Africa, so it creates a lot of wind and weather that is always changing quickly making it really difficult to accurately forecast the surf. But we're scoring for sure, and it's great to meet the local crew."
Most of the local surfers here live and work in Algiers. It's an epic city, the oldest continuous settlement in the country dating back three thousand years. Algeria's war against French colonialists between 1954 and 1962 inspired independence movements around the world, and as African countries gained freedom, Algiers was considered a mecca of revolution. Algeria enjoyed a great period of cultural and economic prosperity in the 1960s and '70s. Then in the late 1980s things fell apart as during the 1990s the civil war tested two contrary visions of a modern Muslim state. Hard line Islamists wanted a nation built on strict religious codes, while the government wanted a more liberal system. The bloodstain was devastating as terrorists and the military clashed, leaving hundreds of thousands dead. Thankfully new leaders in the early 2000s bought amnesty, so that by 2007 this rich country was open again to adventure travel. This is an incredible experience for Lucy who has been researching these topics in her Masters degree in Peace and Conflict Studies at the University of Sydney.
"My dissertation is focused in on gender and armed conflict," says Lucy (who is also a writer and a standout logger on the world longboard tour), "and Algeria is quite a famous case for the independence war in the 1950s and '60s where the liberation movement had a lot of women in high level roles." The atmospheric old casbah was at the beating heart of the independence movement, and still has a deep-rooted sense of community. It looks right out across the Bay of Algiers and the Mediterranean coast, and maintains an irresistible and edgy atmosphere of rebellion and risk. Surfing has always had that same energy of rebellion, turning your back on the rules of land to escape to the sea, taking the drop and wiping out. This is what a handful of Algerians are doing, thriving on being outsiders, agitators, and having to learn the rules of nature to experience the bright freedoms of walking on water.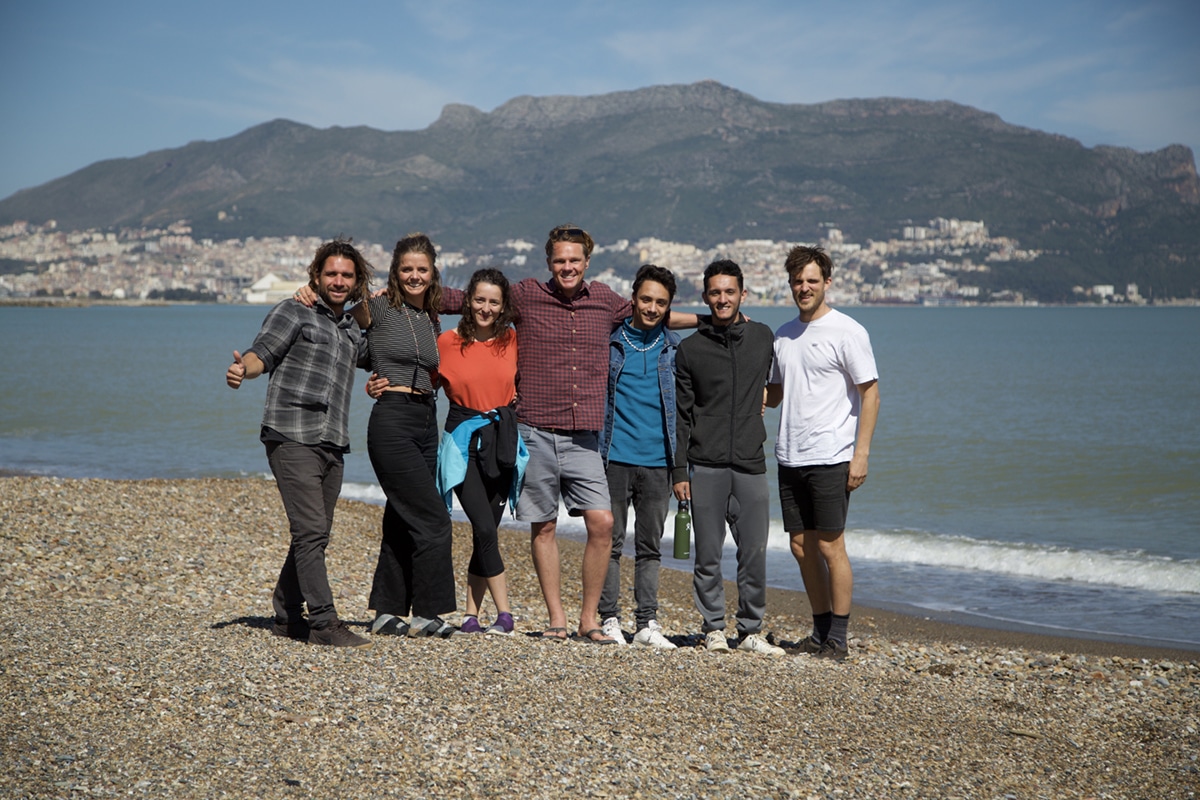 After another surf with Dihya, Lucy gets the chance to talk to her about Algeria's recent conflicts. "The civil war was hard, but the period of terrorism was just horrible," says Dihya. "My husband remembers the moments when people were killed just next to his home on the streets in Algiers. It was traumatic for Algerians. Now when we see a barrage of police we get a little bit afraid because terrorism started a little bit like this. It was by faking the police costume, and they saw people, and they killed them just on the road. So yeah, this is a little bit recent for Algerians. And now I am so proud because you came to Algeria and you walk free, and Algeria has become open. There is now a big potential with Algeria."   
With a new swell forecast, we travel east to Béjaïa, which is Dihya's hometown, crossing the Atlas Mountains, the long-time homeland of the Berber, and finally spilling onto the Kabyle coast that is covered with firs, pines and cork oaks. Here we meet up with local Walid Asseff, who along with Dihya, has pioneered surfing in this wild and rugged region.  "I've never seen a travelling surfer in Béjaïa," says Walid, who has recently set up a surf club for local kids. "You are the first ones and you are welcome." Walid radiates the kind of infectious surf stoke that is a joy to be around, and as the swell builds we surf the beach breaks of Boulimat and Tichy Plage in prime conditions with the snow-capped Atlas Mountains in the background.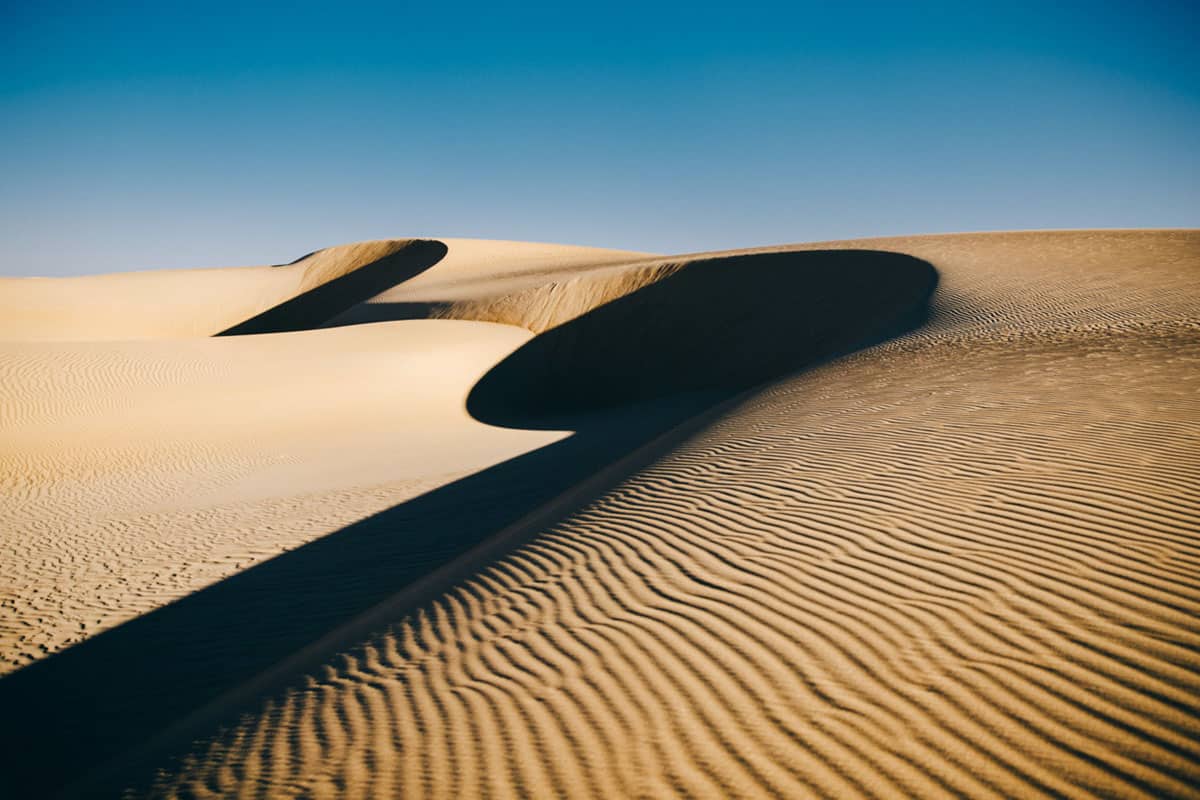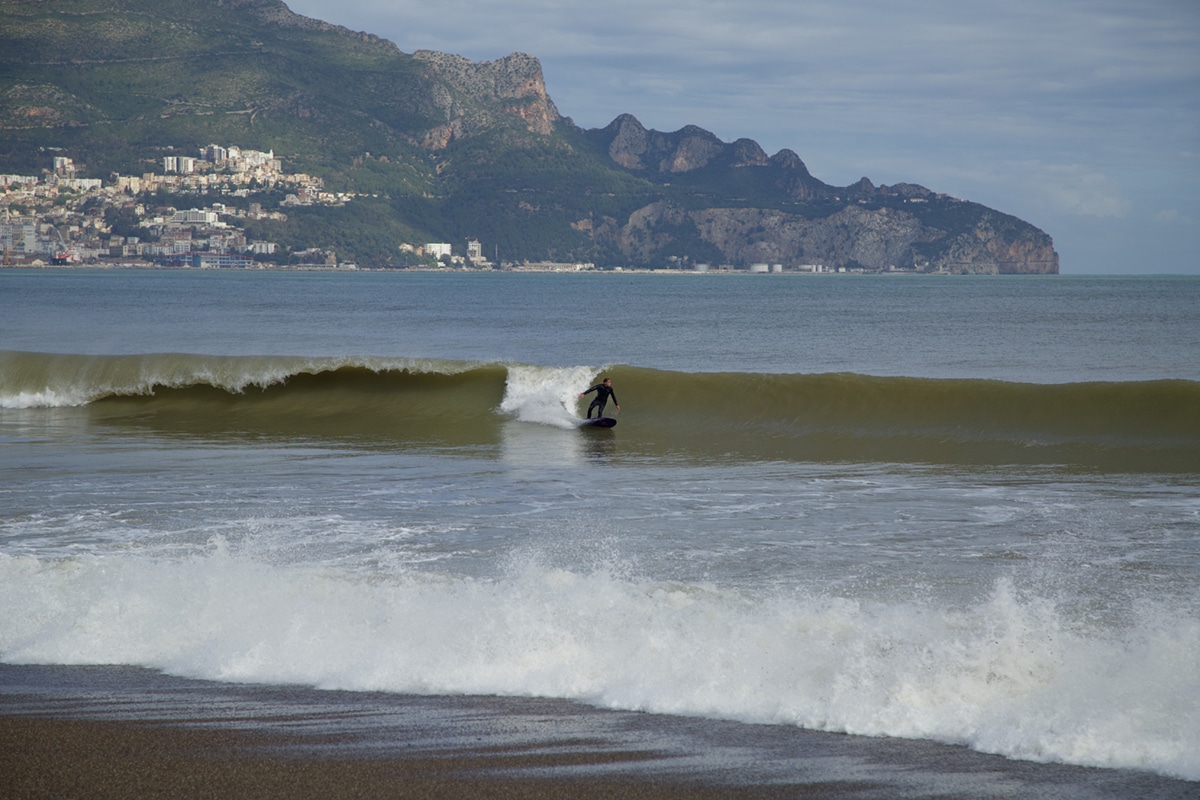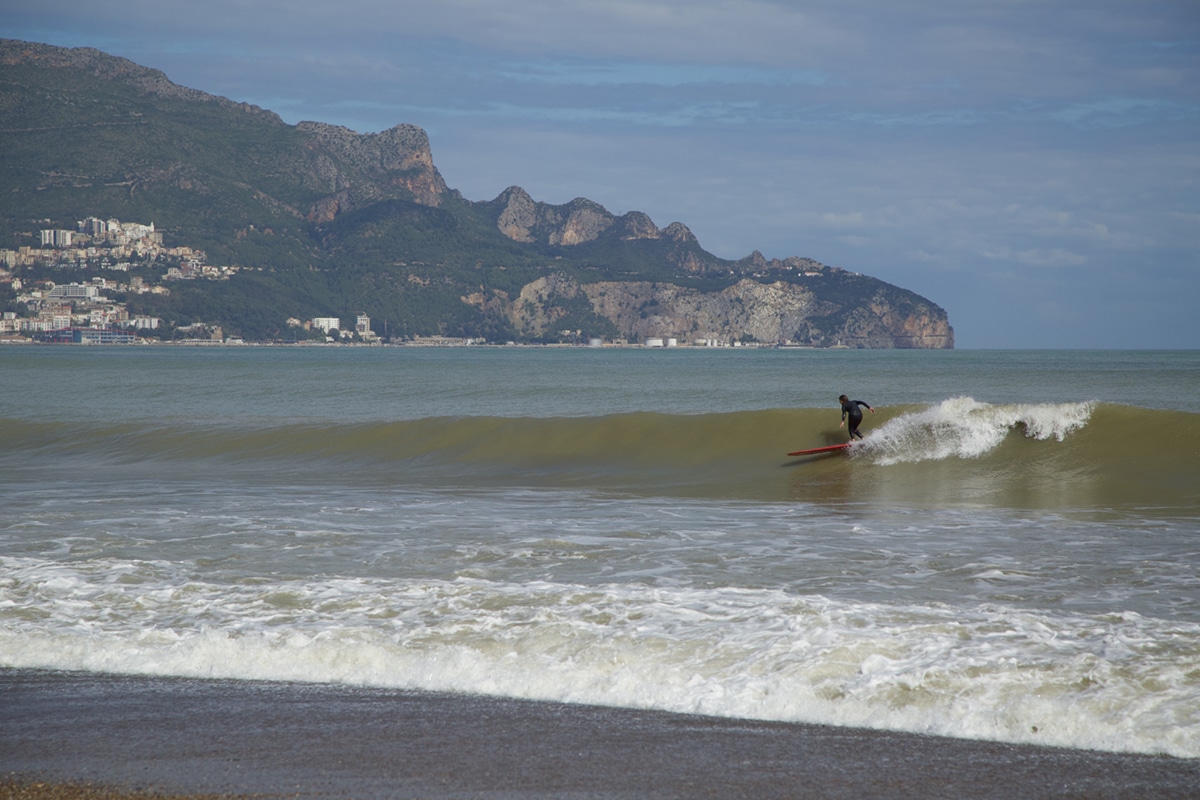 Over the coming days we meticulously map every spot in the region, scanning the setups along both the Sapphire Coast to the east and Sahel Coast to the west, culminating in an epic session over the shallow urchin covered rock shelf at Tazabusht. The whole area is filled with the kinds of sunshowers and rainbows that are ubiquitous in the mountainous Kabyle region. And a local proverb says 'when a ray of sunlight pierces the rain, we celebrate the wedding of the wolf'. The elusive rainbow is said to bring together the lone wolves and create community. And the surfboard is like a rainbow bridge that allows you to take off, caught between fish and bird, running on saltwater fuel, to make connections with places. Algeria has got under my skin, and out here under the cliffs of the Kabyle region, I feel a great affinity with my homeland of west Cornwall and the ancient tin miners who once traded with these Berber tribes for Saharan gold.
Walid is fired up more than ever to develop the local surf club and inspire the next generation of Berber waveriders. I ask him what his hopes are for the future of surfing in Algeria. "I really wish that we give the opportunity to other people to learn that surf exists in Algeria," says Walid. "It's not just because we have Mediterranean that surf doesn't exist. Mediterranean have waves. We do not have many waves all the time. But we have waves. So why not just let people know surf exists here. Let people test it. They can appreciate it. They can become pro surfers. You don't know. So when you come here it gives me a big motivation to continue to introduce surfing to people in Algeria. Surfing is sharing the feeling. We are all like family."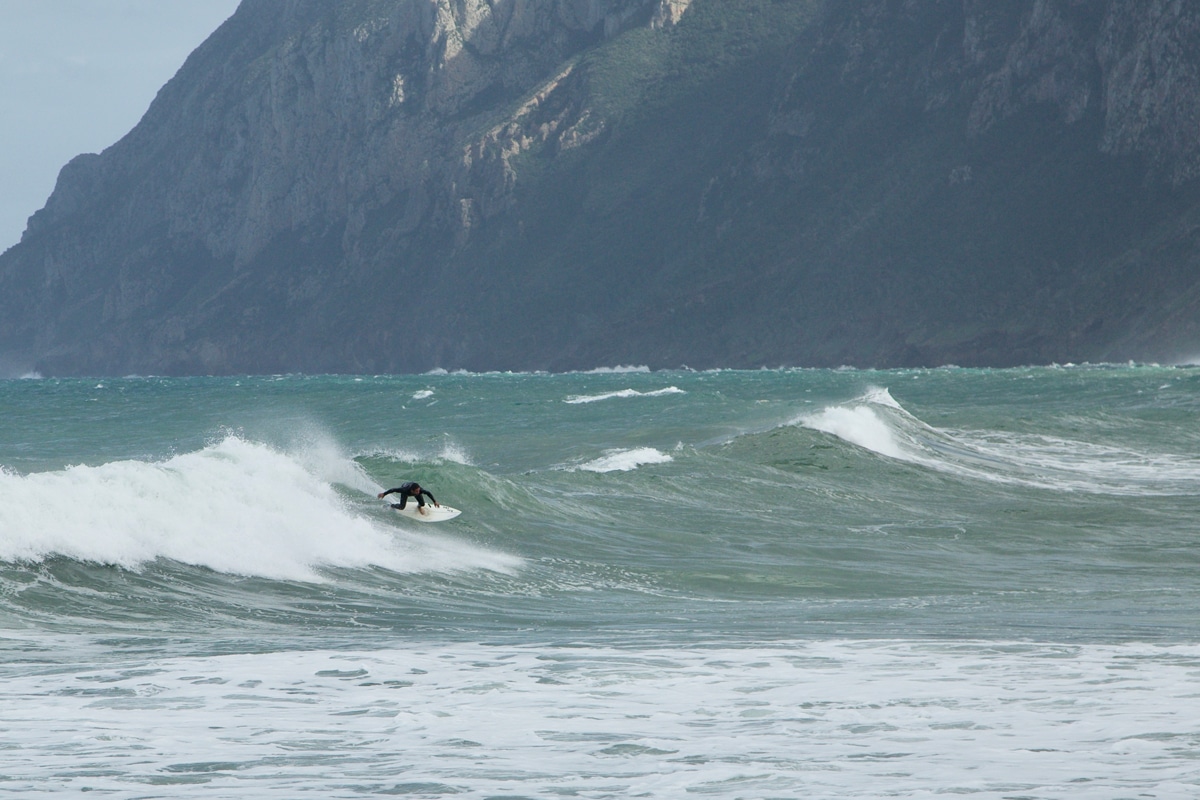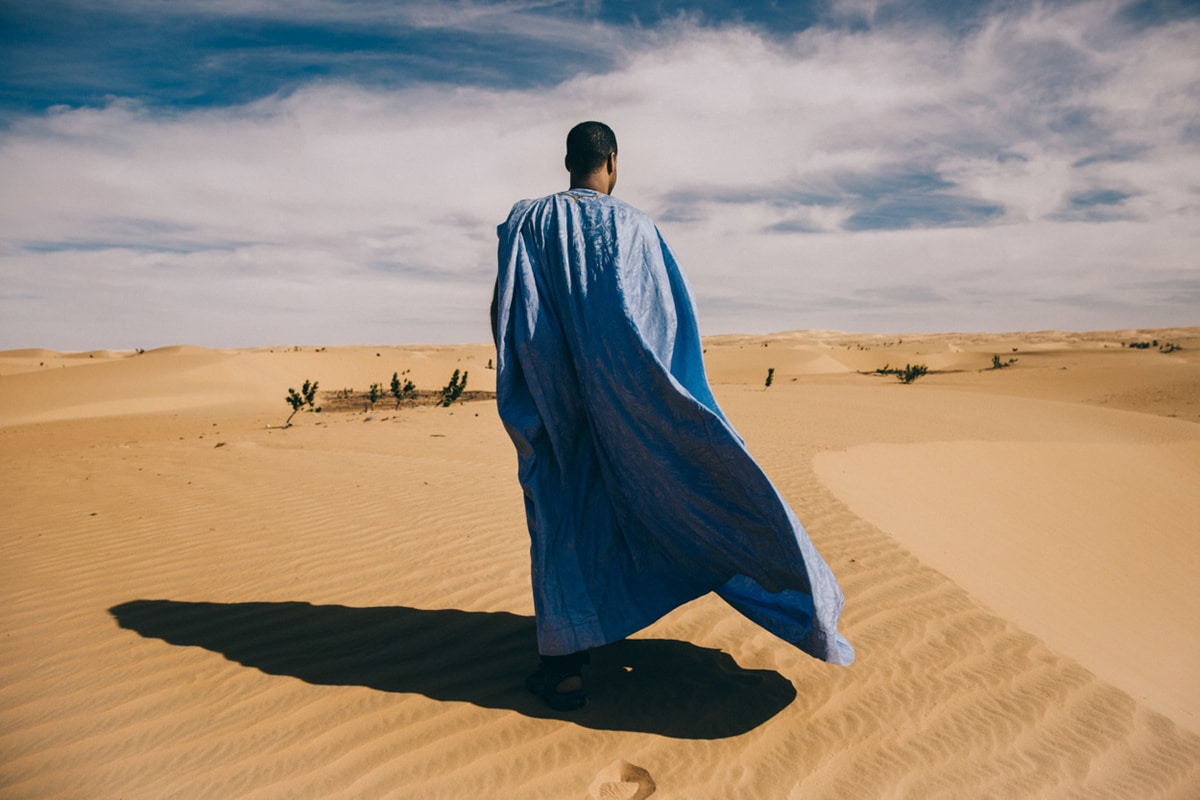 I ask Dihya how much it means to be at the forefront of this very new activity in this very ancient country. "We are very proud. But we will be more proud if we can make it official by creating clubs, or a federation. And then sharing this with people, and growing kids with this culture of surfing. I don't care if they are champions or not, but they will know what surfing is. And Walid is really trying to do this. He has his club, he is now a coach, he is teaching kids to surf and this is super cool. And I think I'm going to join him for this. And there is also a lot of spots for the new generation of surfers to discover."
From Oran, through Algiers, to Béjaïa and Annaba, the convoluted coast of Algeria has tens of pointbreaks that could light up on solid mistral swells, and most of them don't even have road access, making surf trips here a real adventure. Although the Mediterranean can be fickle, Dihya and Walid carry the torch for the spirit of surfing in a beautiful way. But any trip to Algeria wouldn't be complete without experiencing the vast expanse of the Sahara. So for a few days we turn our back on the coast and travel in-land to the city of Ghardaïa to see some of the ancient treasures of the largest country both in Africa and the Arab world. But this excursion demands a police escort. There hasn't been a terrorist incident in the country since 2007, but the tightly controlled police state remains paranoid about attacks and kidnappings of foreigners, so anyone travelling through desert areas has to have a police escort.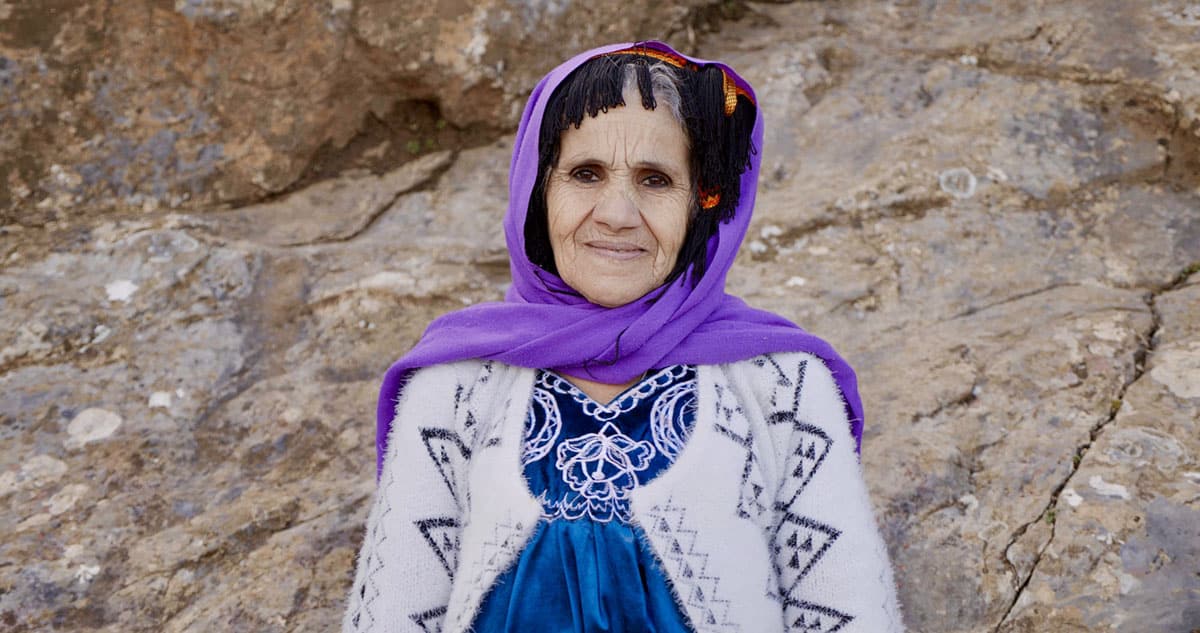 It's a big relief to make it safely back to the Mediterranean for a last surf with Dihya, and see the alchemy she has developed with Lucy – two women from different backgrounds, both sharing a love of surfing, both the same age. "This trip would have been so different without Dihya," says Lucy. "She became such a part of our team. And I felt like when we went to the desert and she wasn't there, I missed her. She has been kind enough to let us into her home, and that's let us understand so many more things about Algeria than we would have otherwise. It's been such an amazing experience."
Algeria is a striking country filled with contrast and a proud and passionate population determined to carve a bright future. This is another celebration of the brilliant corners of the world – the hidden fold in the fabric of coastlines that host to some of the most exciting emerging surf communities. While the Mediterranean is a small sea, it connects to the Atlantic, that links to the Pacific and Indian Ocean and all the inspiring stories of small emerging surf communities that I have been meeting around the world whose lives are infected by the stoke of waveriding and shaped by the blue planet we all share. Of course the Covid-19 pandemic is dramatically re-shaping these communities. But the magnetic field of these edges to the world, these brilliant corners, continues to pull me in. And I am already planning the next adventure to discover what is beneath the surface of these places through cultural exchange and shared waves of freedom.