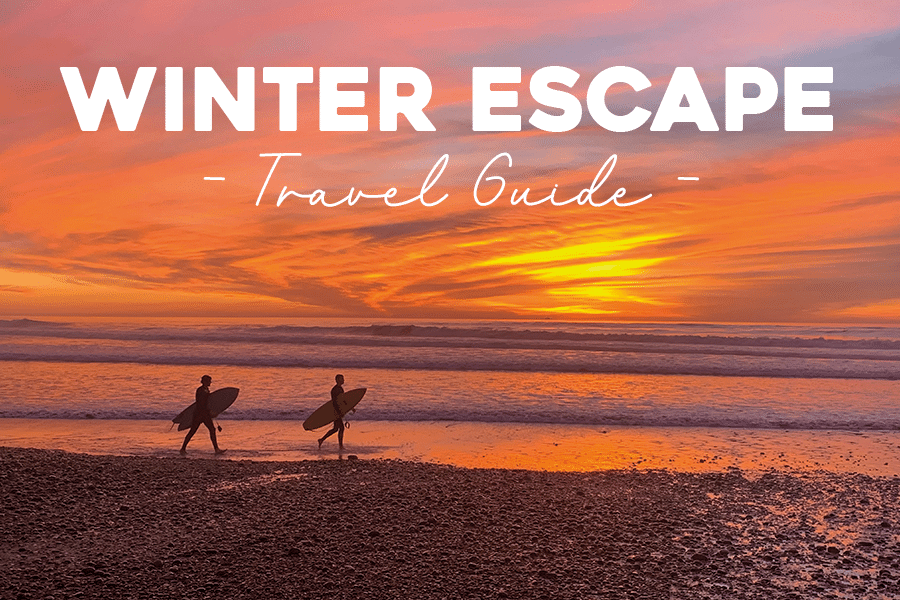 If you dread the arrival of winter, continue your sunny-surf love affair by replacing the home break for warm shores further afield. Ditching the wetsuit and surfing in your boardshorts or bikini mid-winter is a pretty good feeling after all. So if you're eager to escape the winter season, it's always sunny somewhere in the world … read on for where to go for warmer temperatures and epic waves.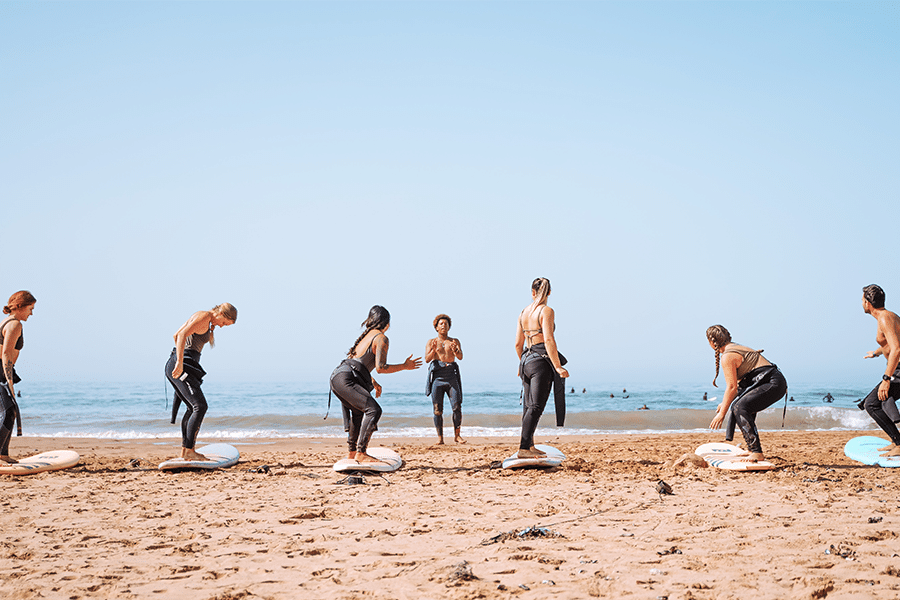 Amayour Surf 
Taghazout, Morocco
Location: Taghazout, Morocco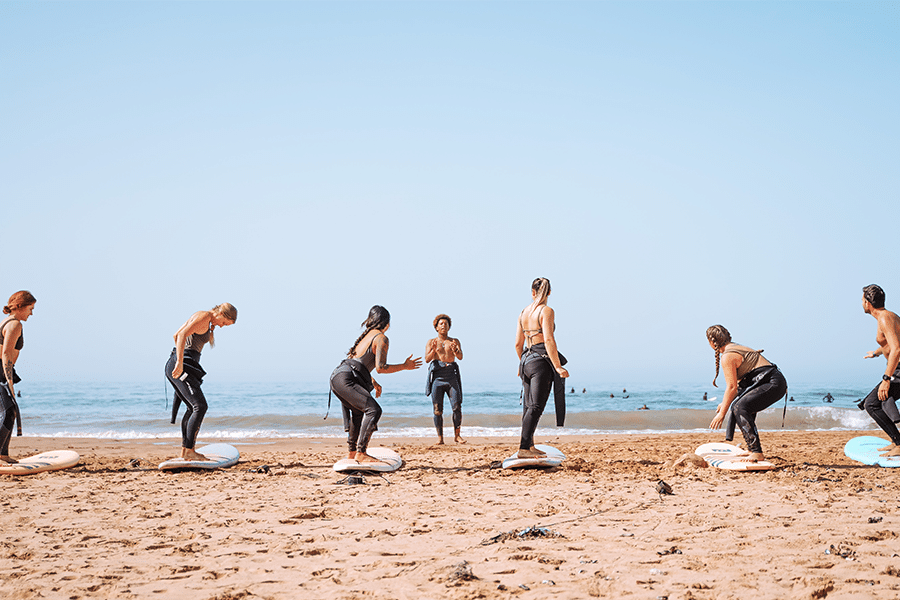 Amayour is one of the hot spots in Taghazout. With everything at hand, you have nothing to worry about other than getting enough zinc on. With the teams ISA L1&2 trained coaches, whatever

 

your level you will have safe and fun progression in the water and the friendly hosts will look after you out of the water.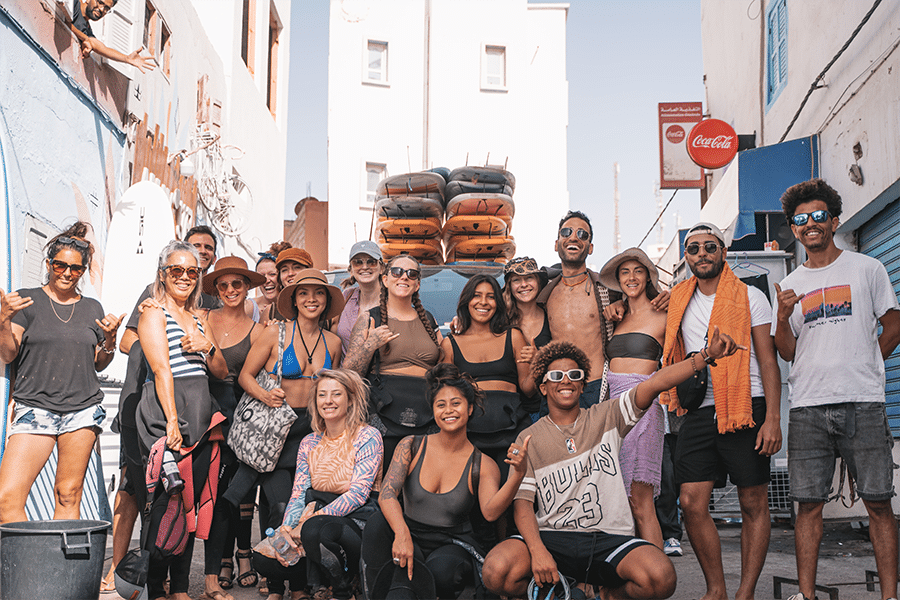 The original surf camp is a buzzy place set in the heart of Taghazout village, this offers boutique hostel-style accommodation with the choice of quad rooms and private doubles. The mountain lodge is a more sophisticated villa a short drive into the mountains with ensuite options, great evening meals, a pool and stunning views from the yoga shala and a daily surf shuttle. It's a place to retreat and connect with yourself, others and nature. Both serving-up a delicious menu!
"The best holiday of my life", "Awesome team, awesome trip". Just a few of the words coming from recent guests.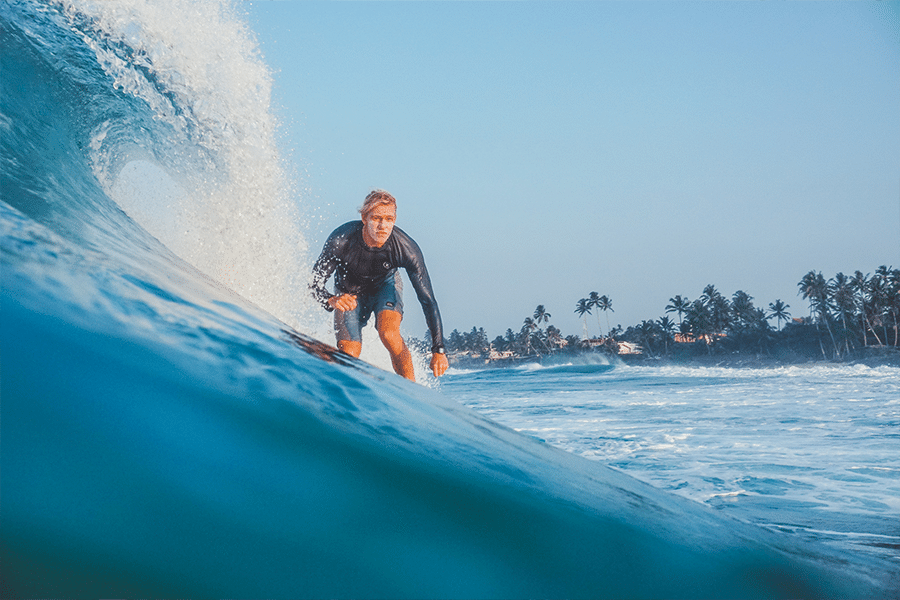 Stoked Surf Adventures
Worldwide
Location: Worldwide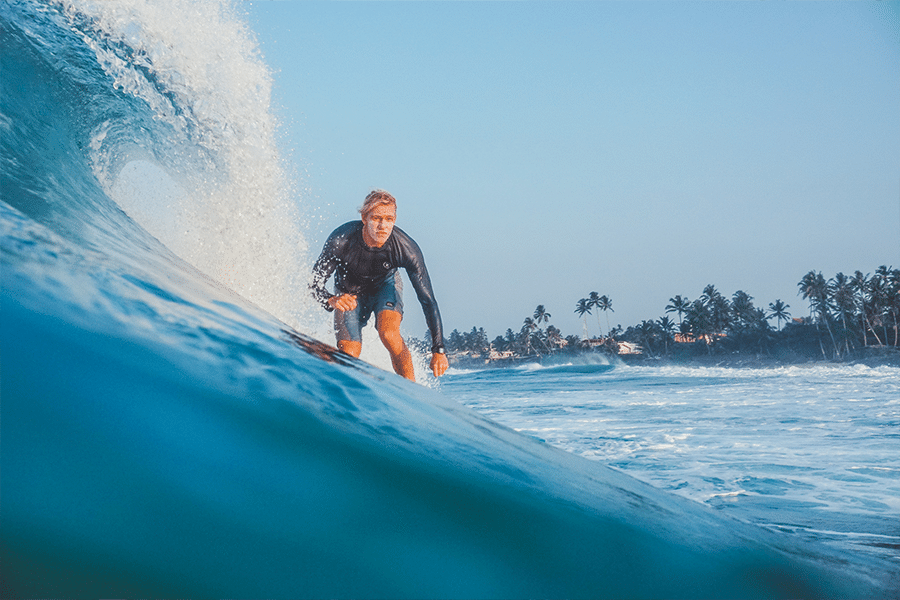 Planning your next surf trip? Choose from Stoked Surf Adventures huge range of surf resorts, camps, trips and courses – with something for all levels of surfer! 
For those hunting pumping waves and 5* luxury, there's a huge range of Maldives resorts – including the likes of Pasta Point, Niyama Private Islands and Adaaran Hudhuranfushi, with exclusive surf spots.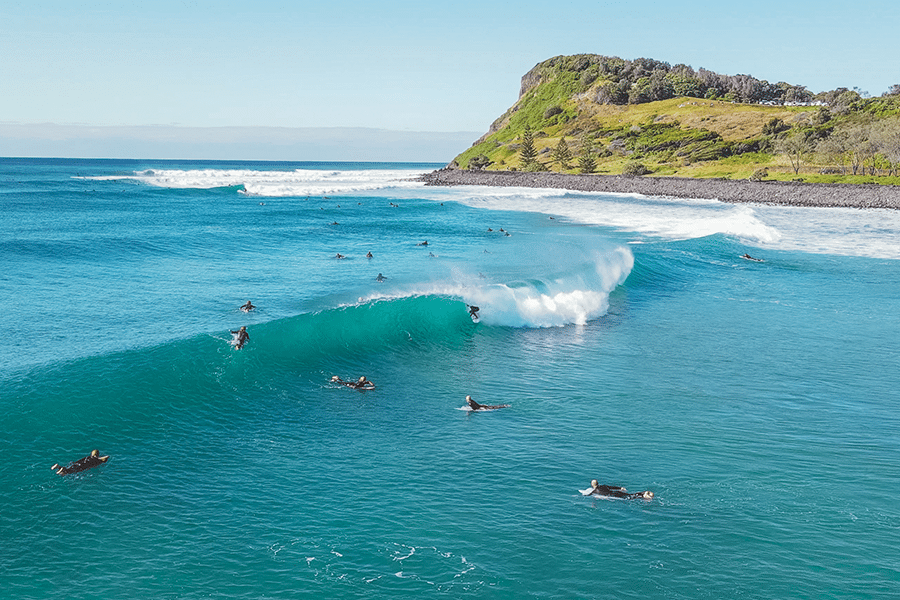 If you're just starting your surfing journey, or looking to push your skills to the next level then the surf camp and academy options in Sri Lanka, Bali or Australia will build your skills and confidence.
And for those looking to turn the beach into their office, Stoked have the widest range of surf instructor courses on the web – including the likes of South Africa, Bali, Sri Lanka and Morocco!
Chat to their team of travel experts and to get your dream surf trip sorted – less stress, more surf!
stokedsurfadventures.com
@stokedsurfadventures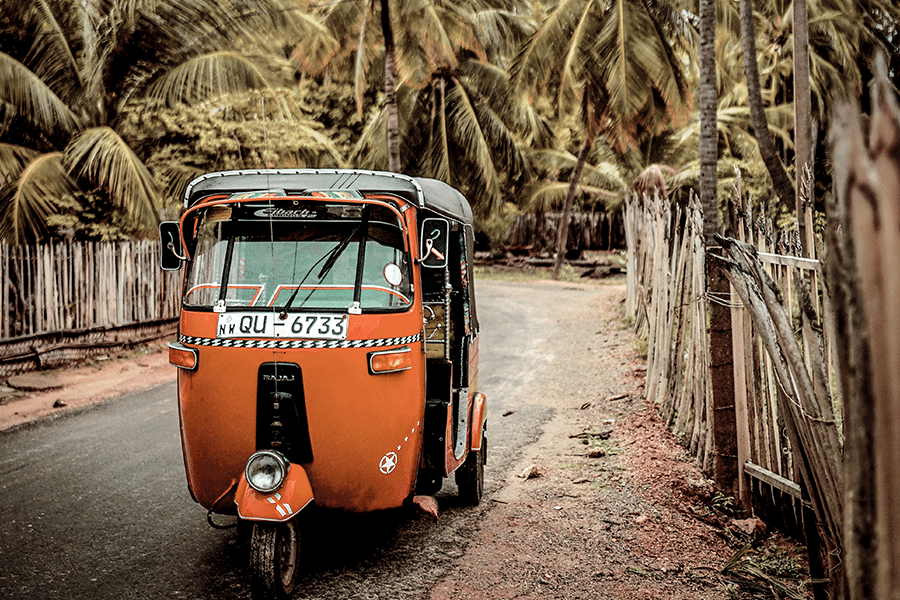 Secret Spot Villa
Sri Lanka
Location: Ahangama, Sri Lanka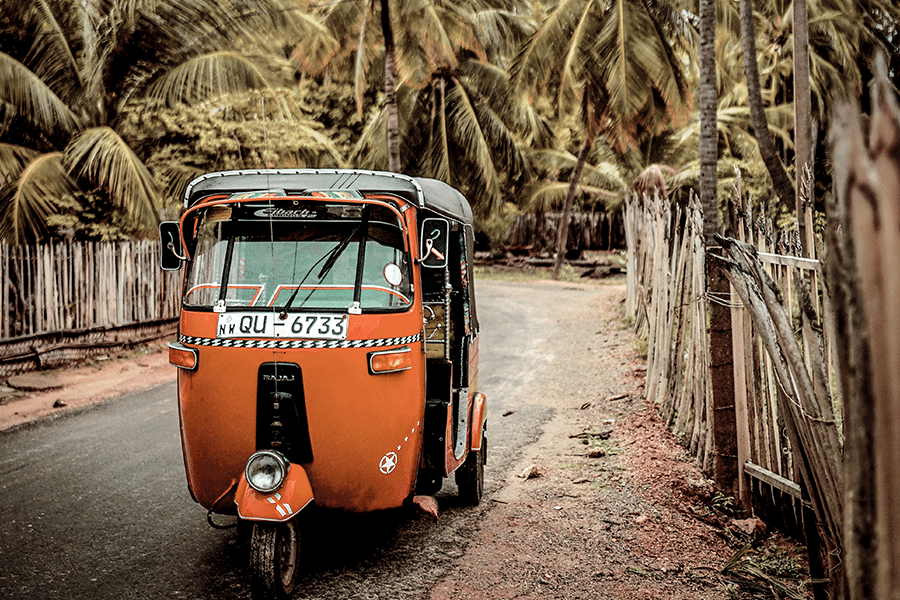 Planning a Sri Lanka surf trip? Well why not kick back in style at Secret Spot Villa in Ahangama on the South Coast?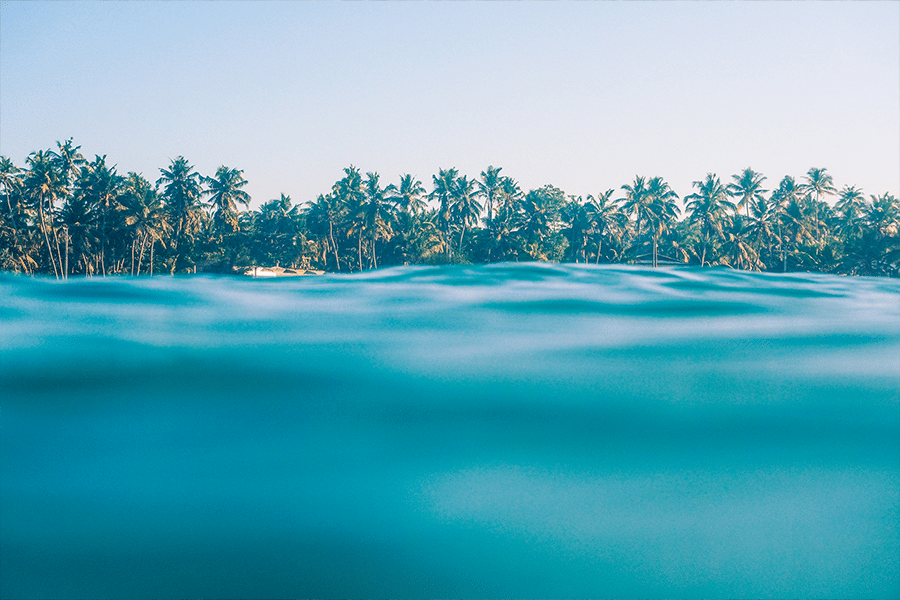 This 2 bedroom, open plan, A/C private villa, sleeps 4 and even comes with a private pool. Nestled amongst the palm trees there are 4 surf spots within easy walking distance and a whole range of other spots just a quick tuk tuk journey away.
And if you want to learn to surf, or push your skills to the next level the optional surf packages will help you make the most of the waves on offer.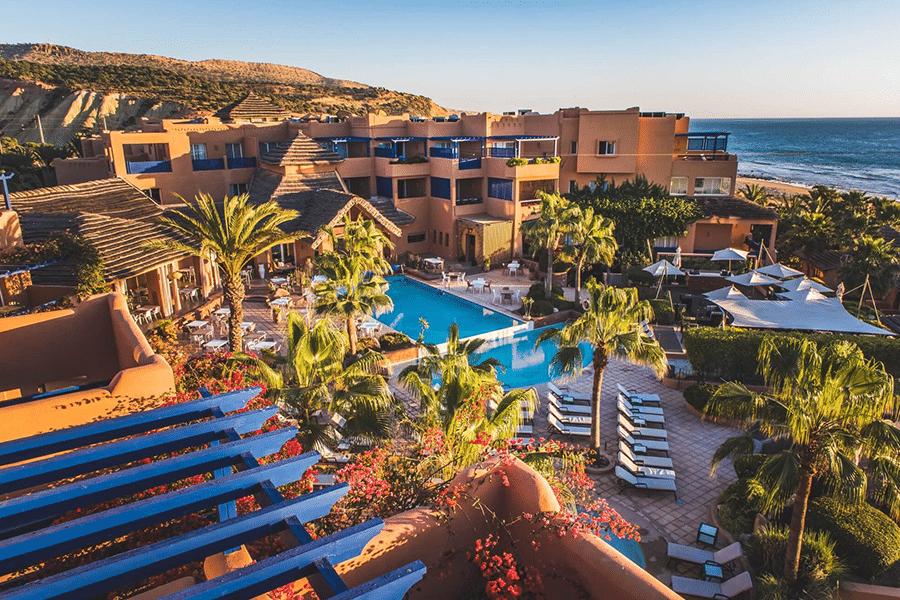 Paradis Plage
Taghazout, Morocco
Location: Taghazout, Morocco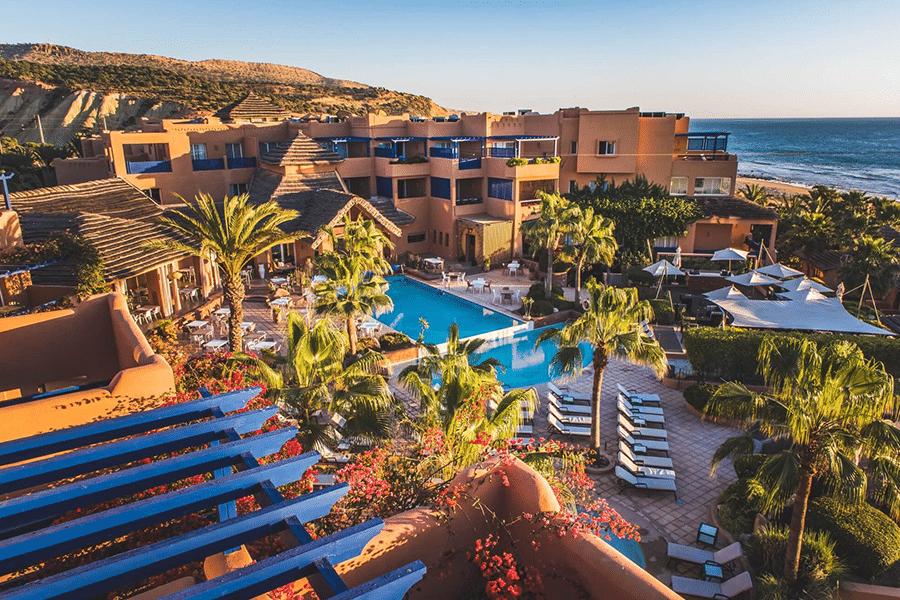 Escape the winter chill and head to Paradis Plage, located near Taghazout, for a sun-kissed getaway.
The idyllic resort boasts world-class surf spots and an impressive 5km beachfront, offering tailored surfing experiences with top-quality equipment provided by Rip Curl.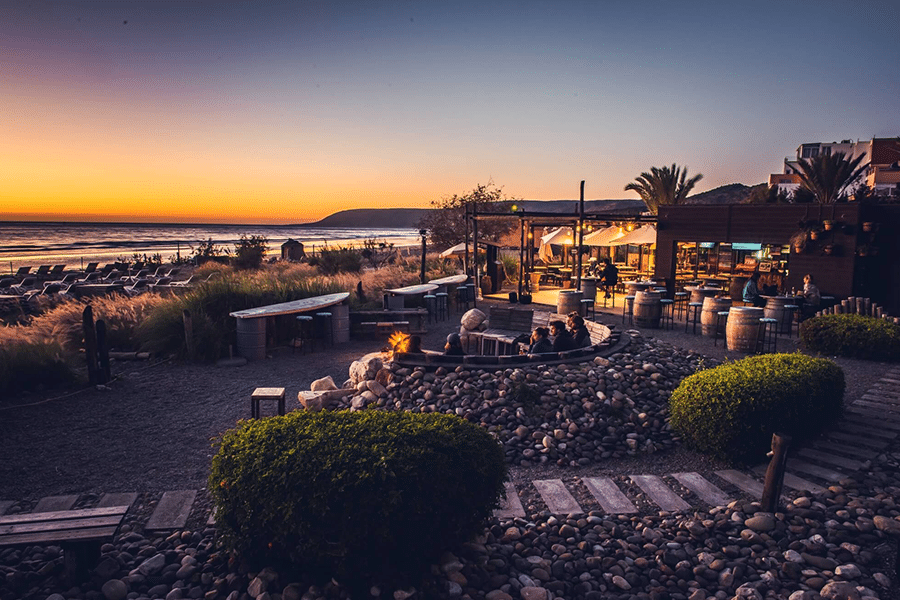 Enhance your experience with daily yoga practices and stay in shape at the fully equipped fitness centre. Feast on fresh seafood, Mediterranean cuisine and Moroccan dishes made from organic produce sourced from nearby farms.
After a long day in the water, unwind at the eco-spa and indulge in a range of rejuvenating treatments. Paradis Plage is the perfect place to recharge your mind, body, and soul.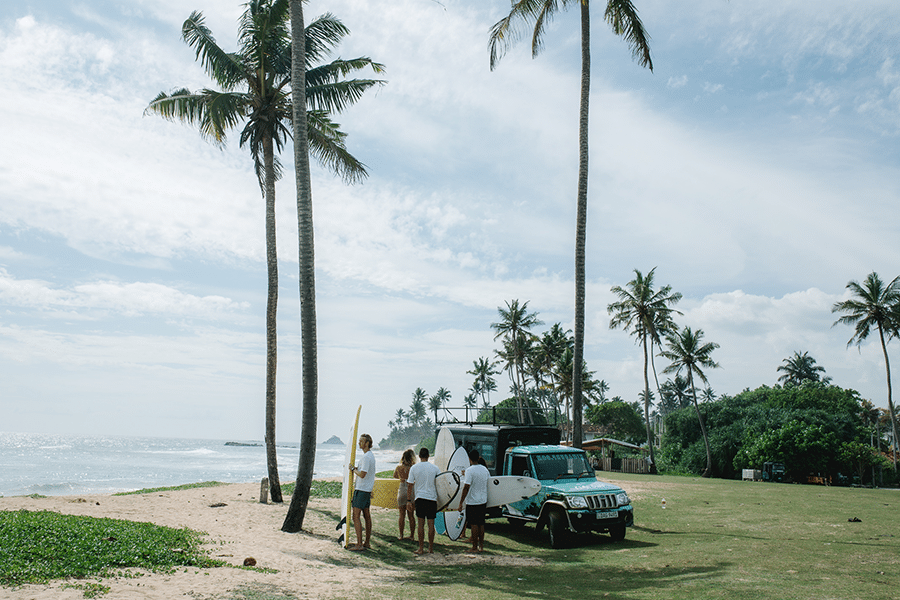 Kima Surf
Weligama, Sri Lanka
Location: Weligama, Sri Lanka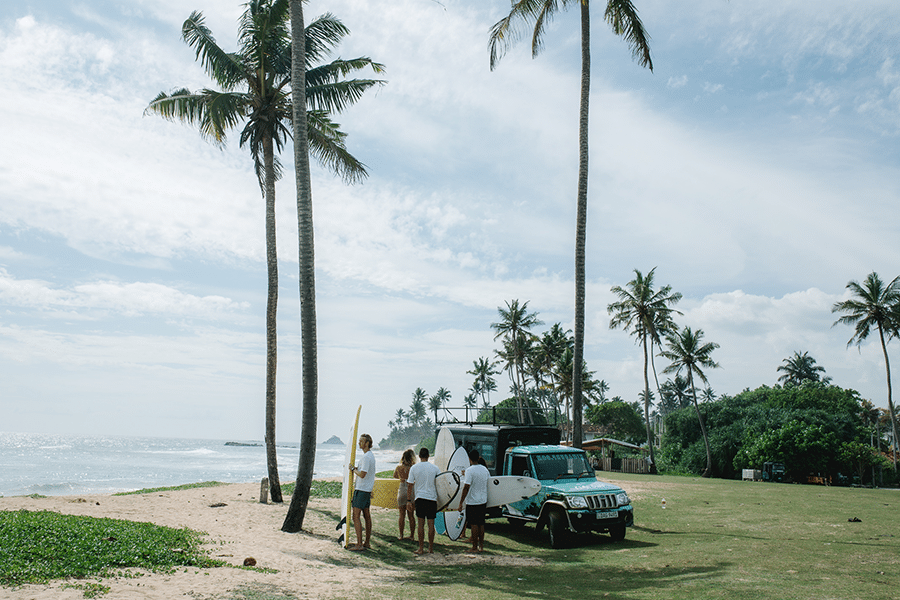 Kima Surf Camp in Weligama – a tropical haven for surf adventures and the perfect winter escape.
Nestled in lush surroundings within a colonial homestead, it offers cozy western standard rooms, private and shared. A spacious pool area and chill-out zones, adorned with inviting sun lounges, sets the stage for relaxation.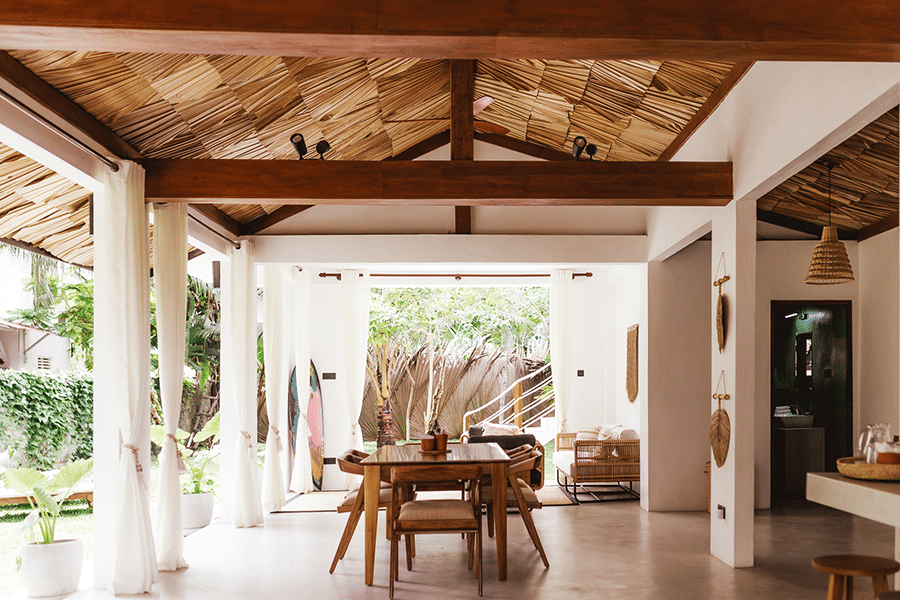 Here, you'll find the perfect spot to gather with the Kima Family, share stories and create lasting memories. Just steps away from Weligama Bay's gentle beach breaks, the camp is an ideal starting point for beginner surfers.
Kima invites you to experience the thrill of the waves while enjoying comfort and community.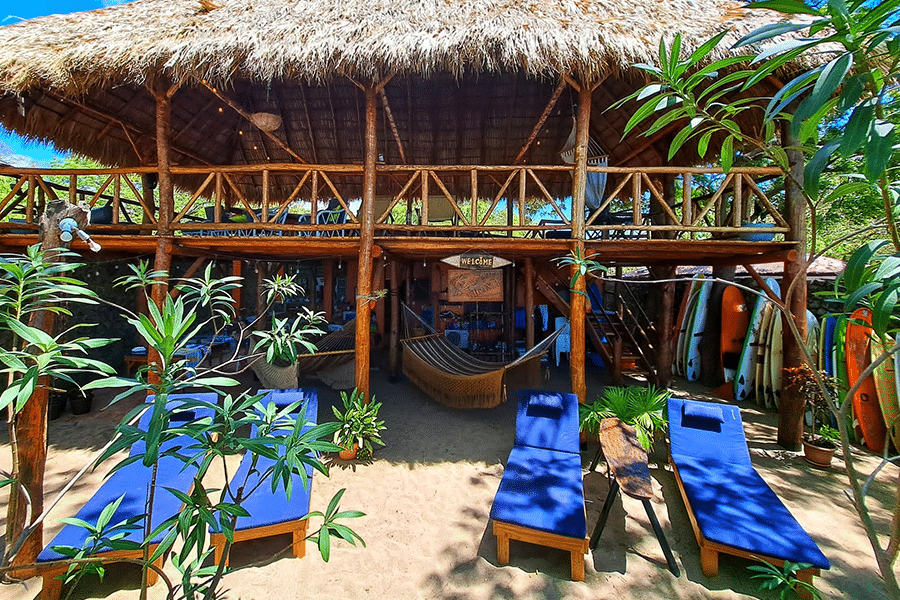 Giant's Foot Surf Tours
Playa Gigante, Nicaragua
Location: Playa Gigante, Nicaragua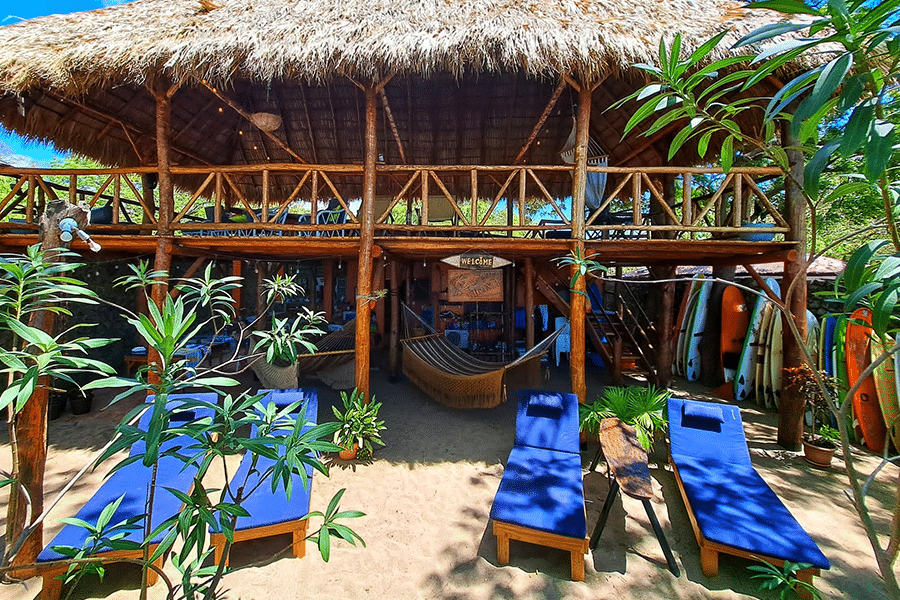 If you're looking for a getaway to warm water waves, look no further than Playa Gigante, Nicaragua, home of Giant's Foot Surf Tours. This 2023 winner of Trip Advisor's Best of the Best, is located beachside, between San Juan Del Sur and Popoyo.
The all-inclusive surf lodge provides packages which give you access to unlimited boat trips along the Southern Pacific Coastline from Playgrounds to Playa Hermosa and any wave between. They are only a five minute trip to surfing barrels at Playa Colorados.

Not ready for barrels? Sign up for the lessons package and learn from one of the ISA certified instructors. Local chefs prepare plentiful home cooked meals three times daily, accompanied by unlimited local juices, rum and beers and desserts.
The local English speaking surf guides have the breaks of Southern Nicaragua dialled in. Don't pass on this surf adventure of a lifetime.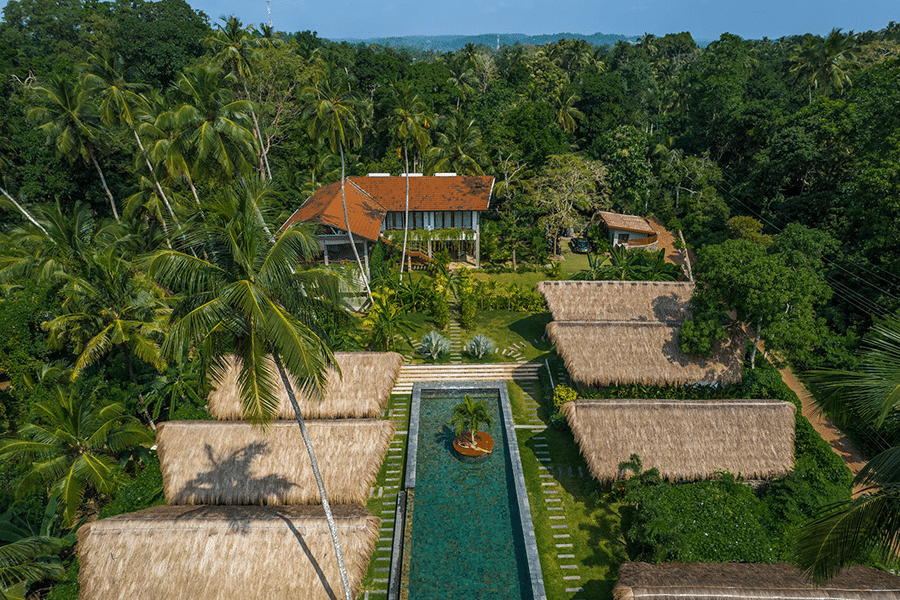 Kima Surf
Hiriketiya, Sri Lanka
Location: Hiriketiya, Sri Lanka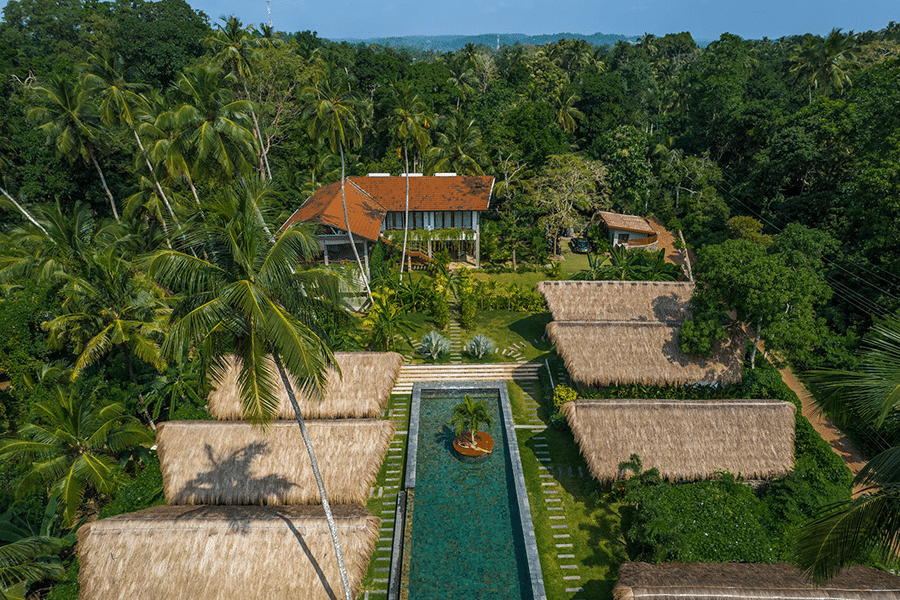 Nestled near the captivating Hiriketiya Bay, one of Sri Lanka's most stunning surf beaches, Kima presents its unique Surf & Yoga resort.
Amid lush greenery, the camp's Western-style luxury cabanas offer private, shared, and jungle-view options perfect for solo travellers and couples. The central pool links to an outdoor chillout zone and training centre. Enjoy yoga, fitness and 2 guided surf sessions per day with waves at Hiriketiya Bay catering to all levels or discover uncrowded advanced waves via a quick Tuk Tuk ride.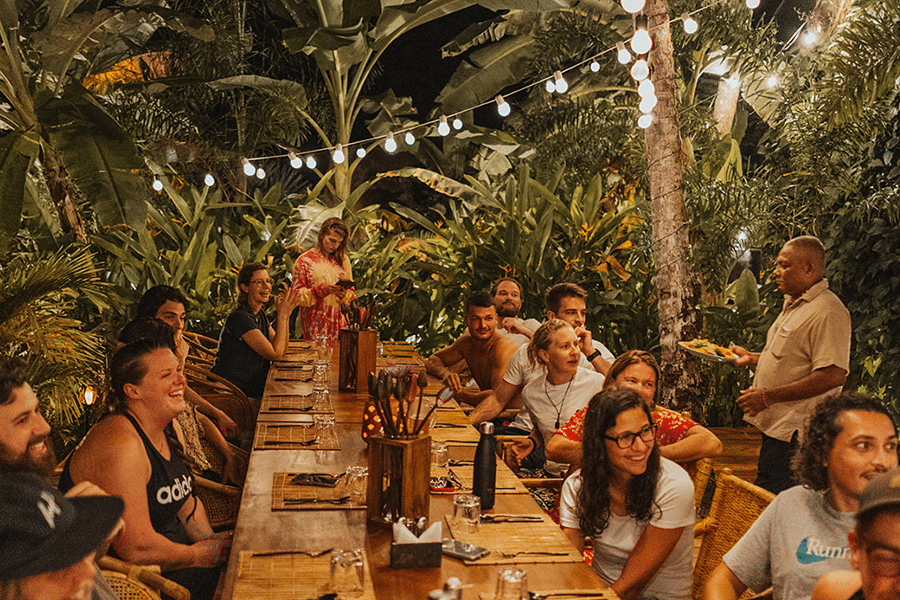 The serene location and the proximity to the beach establish Kima Surf in Hiriketiya as an idyllic tropical retreat during European's winter.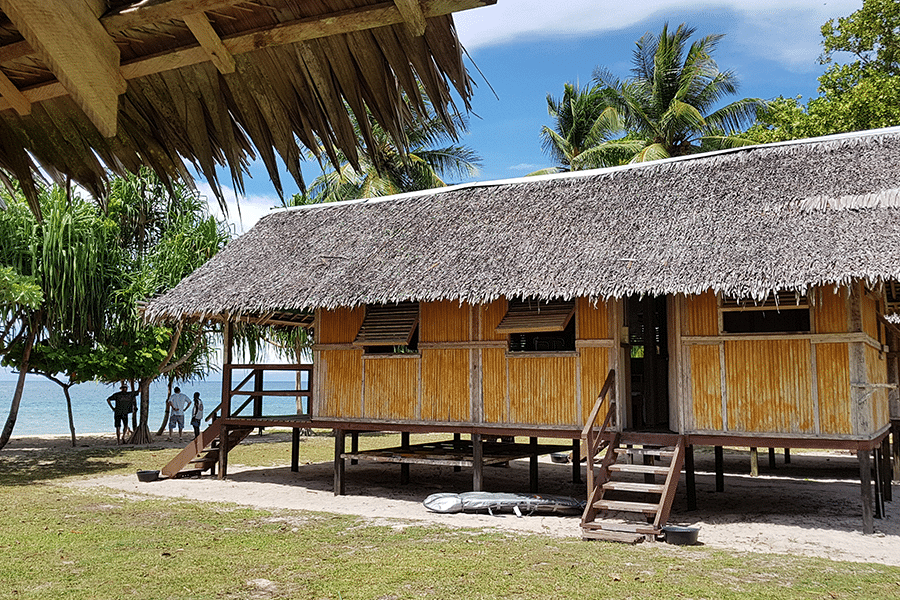 Vanimo Surf Lodge
Papua New Guinea
Location: Papua New Guinea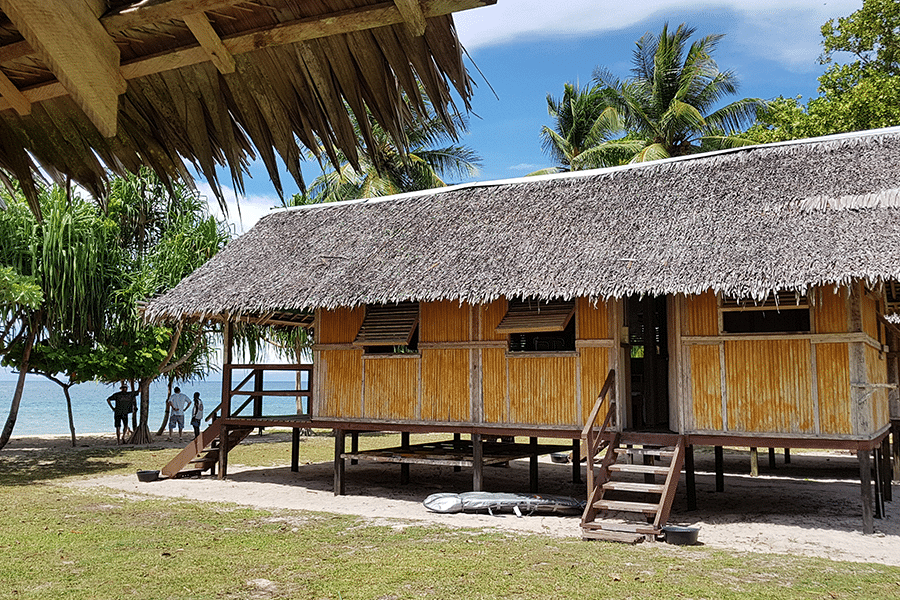 Vanimo Surf Lodge offers a range of surf breaks on the north coast of Papua New Guinea. Here the waves remain relatively secret, making it an idyllic location for surfers who are looking to surf without a couple of hundred "mates" in the water and instead enjoy an average of 3-4 surfers per break.

Nestled in lush surroundings within a colonial homestead, it offers cozy western standard rooms, private and shared. A spacious pool area and chill-out zones, adorned with inviting sun lounges, sets the stage for relaxation.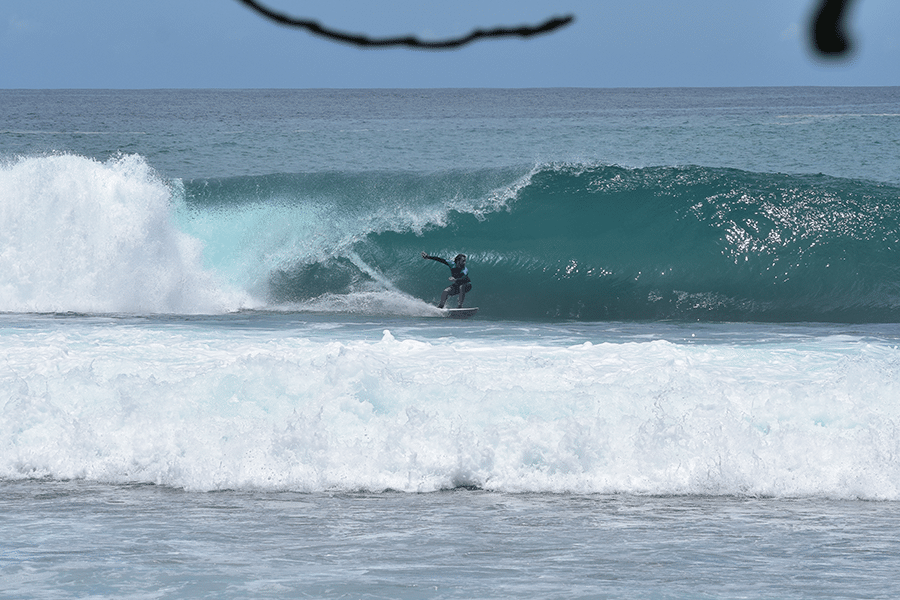 Foresight and planning is the secret to low numbers here as the Surfing Association of Papua New Guinea has introduced a global first to maintain and limit the crowds for the benefit of all. SAPNG has introduced a membership fee for all visiting surfers of AUD$50 / K100 once only.
The various locations around Papua New Guinea have a limit on the number of visiting surfers and at Vanimo the current limit is 20 visiting surfers spread over eight breaks. The ability to travel to the different local breaks by foot, land and sea provides great variety.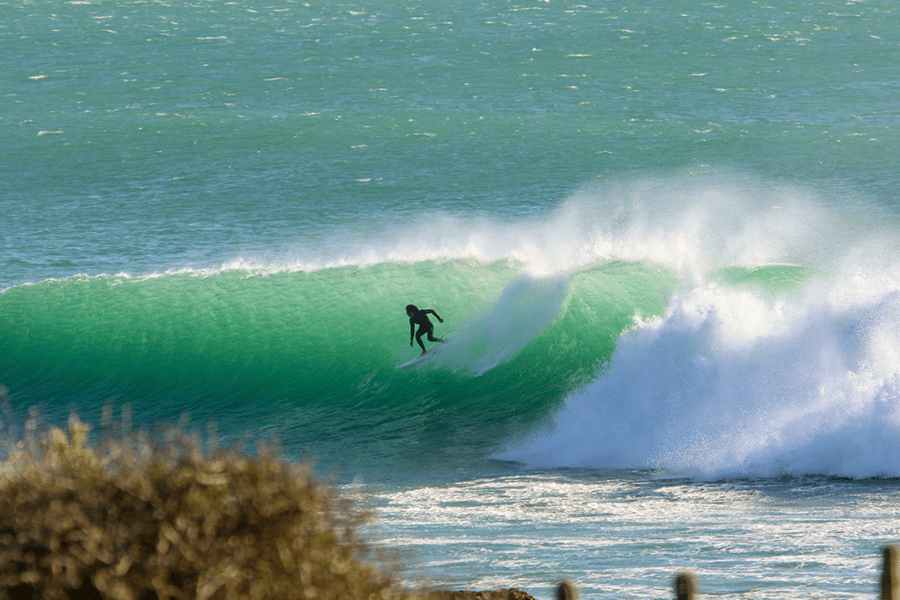 The Yogi Surfer
Taghazout, Morocco
Location: Taghazout, Morocco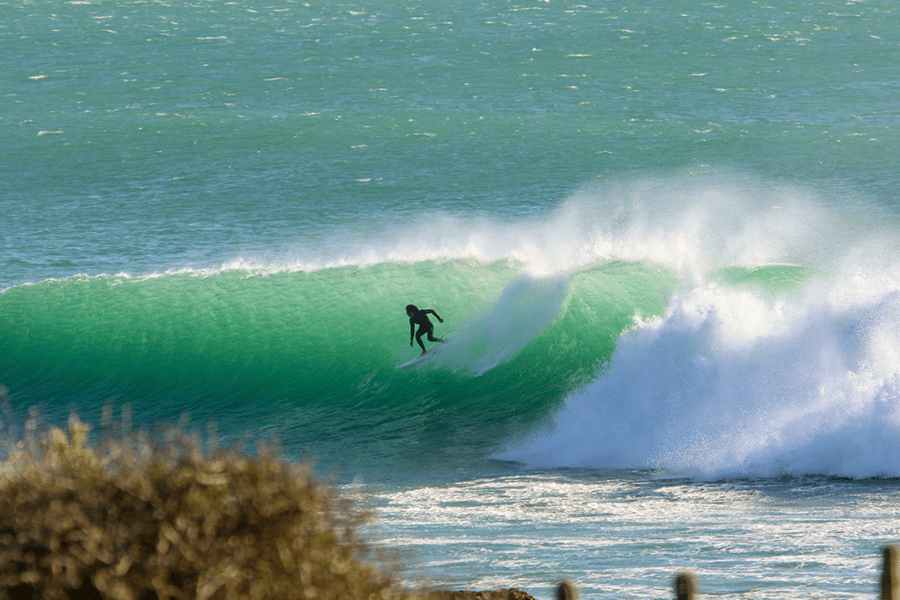 The Yogi Surfer is a gorgeous eco-focused boutique hotel overlooking the famous Banana Village. Driven by values of unconditional love for nature, waves, and yoga, this luxury surf camp has an eco-friendly and sustainable imprint and is dedicated to the wellness of body and mind through the practice of surf and yoga.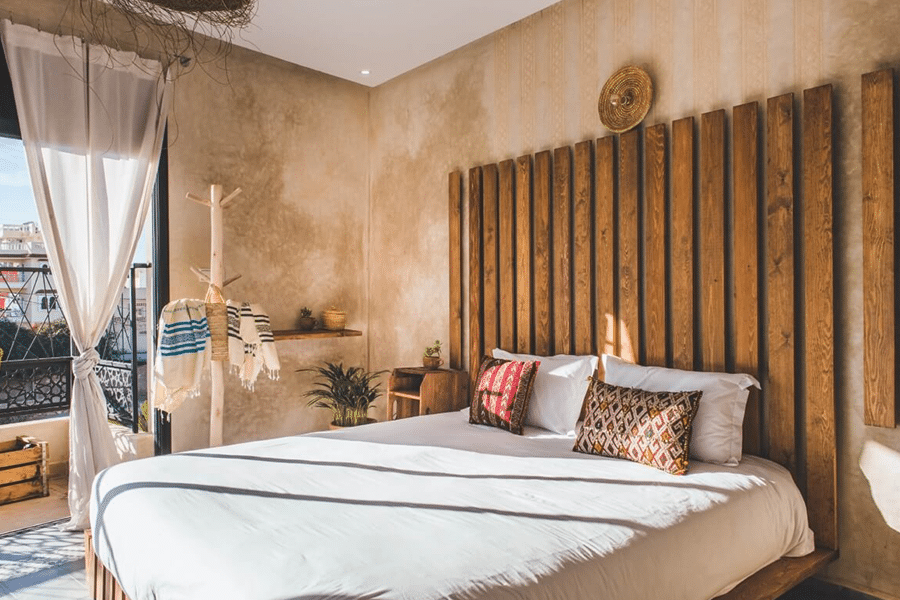 Surrounded by 15 km of unspoiled sandy beach and 15+ internationally renowned surf spots, this luxury surf camp is the best place to score great waves while living a healthy lifestyle and connecting with the local culture.
At The Yogi Surfer, it's all about surfing the less crowded spots, teaching the ones that never surfed to get on their feet, helping experienced surfers progress, and enjoying daily yoga classes on the rooftop Shala.