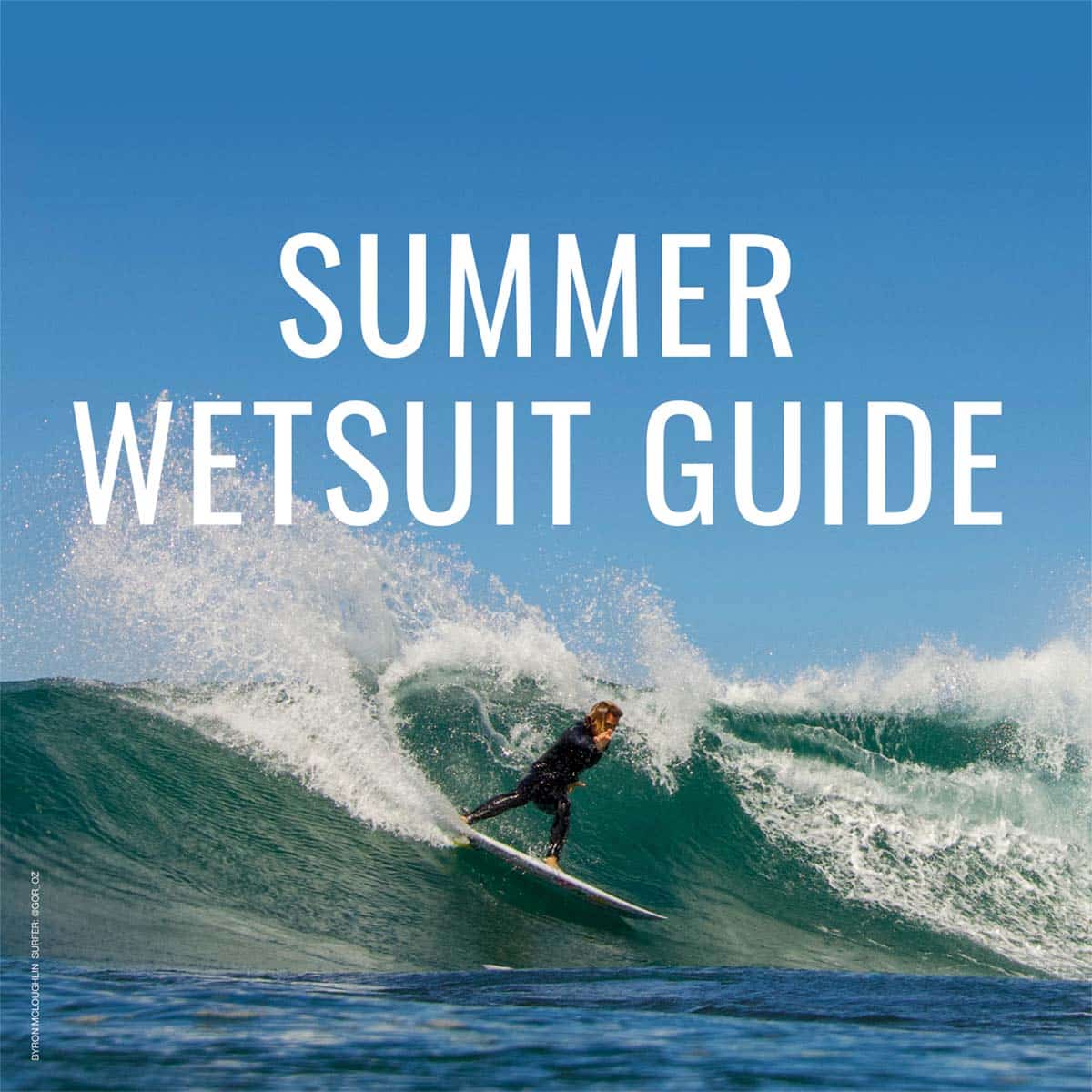 The Ultimate Guide To Buying A Summer Wetsuit.
Picking your wetsuit for the warmer half of the year is a joy. It's all about comfort and performance not brute cold resilience. Enjoy the freedom it brings. Read on for the state of the art from the finest neoprene merchants in the business.

HERE COMES THE SUN
Big up spring, the days are warmer, more prolonged, after and pre-work surfs are a thing again, what's not to like? It's time to give the 6mm one last loving wash, dry and hang it carefully in your cupboard. Those boots and gloves can be stashed too unless you're one of those 'surfing without boots is weird eh?' sorts, or you only surf sharp reefs. Being British and Irish we don't get the luxury of boardshort/bikini surfing very often, so your default other wetty is the spring suit. Generally 3mm neoprene but no less tech than the winter cousins. A good 3mm will see you into early winter if it's a good one. Here are a few pointers:
1. WELL FIT Getting a wetsuit that fits you is your main priority. Too loose and you'll get flushed with Atlantic brine. Too tight and you'll go gammon and look like you should be shouting in a yellow vest outside of Parliament. There are plenty of tall/short options these days so whatever your shape there's a suit for you out there. The right suit is like your favourite Italian leather driving glove. So figure out what entry works for you be it back zip, chest or zipperless. The entry isn't as important in summer suits as the seal isn't so vital as it is in winter suits. Be aware that one brand's 'Medium' isn't the same size as others, so support your local shop and try on the suits that fit your budget and needs to get the perfect match. A summer suit should be a breeze to get on, not a solo MMA bout.
2. GET THE RIGHT SUIT Do you surf for three hours or one? Do you tend to sit and chat a lot or are you motor-boating around the lineup maxing your wave count? A top end 3mm will keep your warmer, but if you're a short and sweet session kind of guy, then the surf co's middle options might suit.
3. BOOTY CALL It's spring, hell, nearly summer, we don't want extraneous bits, but if you are a bootie lover, then thin summer boots are a lot more responsive than your winter wellies.
4. REPLACE? RENEW? REPAIR? If you need a new suit fair enough, but check out your old one. Could it be repaired and used as a second suit? Quality wetsuit repairs are amazingly cheap and well worth the effort.
5. BE KIND Your wetsuit is an investment piece these days. Rinse and dry your suit after each surf, not in direct sun, on a proper hanger, treat it well, and it'll last for years. Use changing mats to stop you stomping it into the sand/gravel.