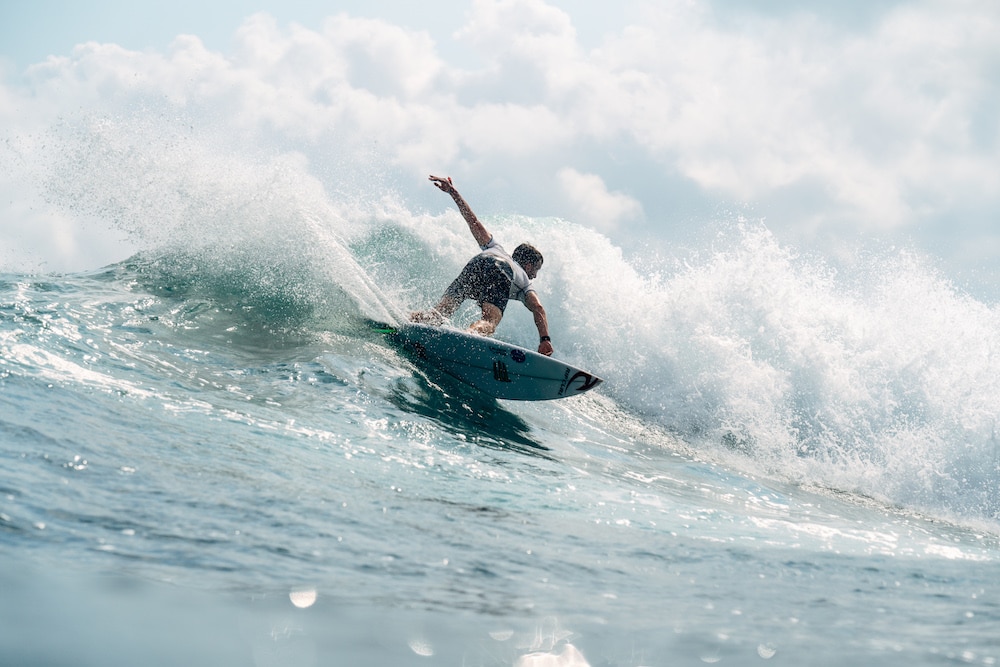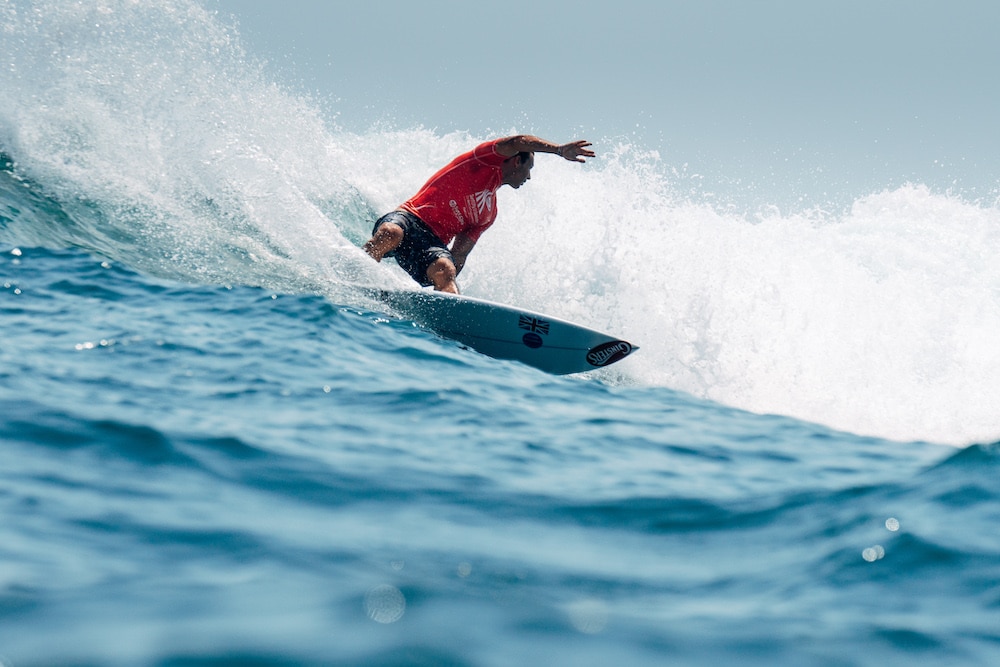 GBs Luke Dillon (above) got through to the third round yesterday and will face Italo Ferreira. Stan Norman (below) won his heat against Gabe Medina and Frances Joan Duru. Ok Gabe was a no show, however we are still going to claim it. Irelands Gearoid McDaid put in a great performance taking out Australias Ryan Callinan in his second round heat. Stan and G Man are in the same round three heat. Ellie Turner (below) and Lucy Campbell both finished fourth in her women's round 2 heat and will surf in the repechage.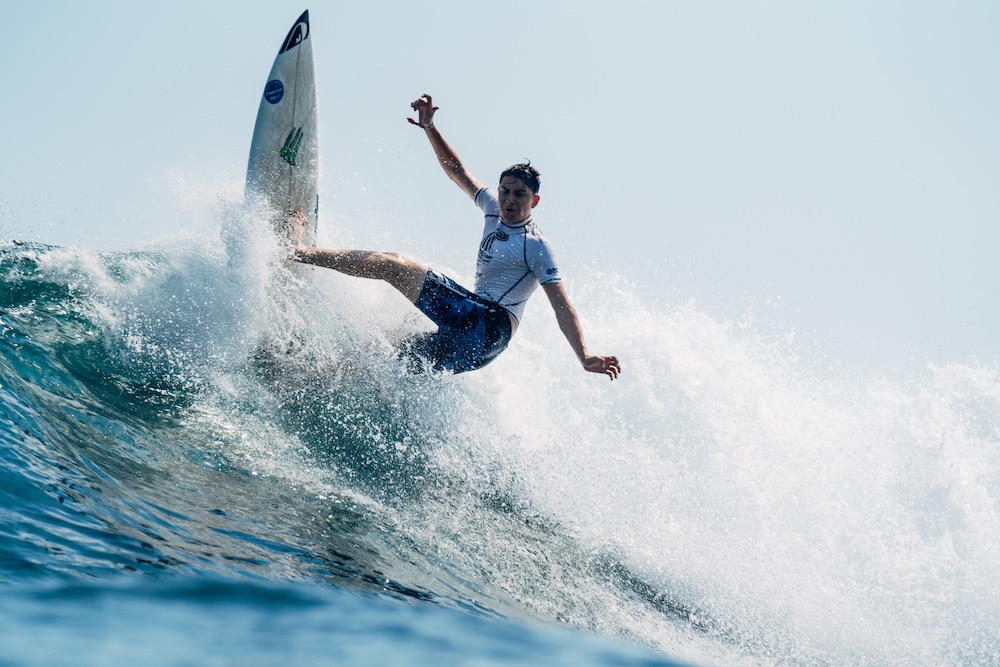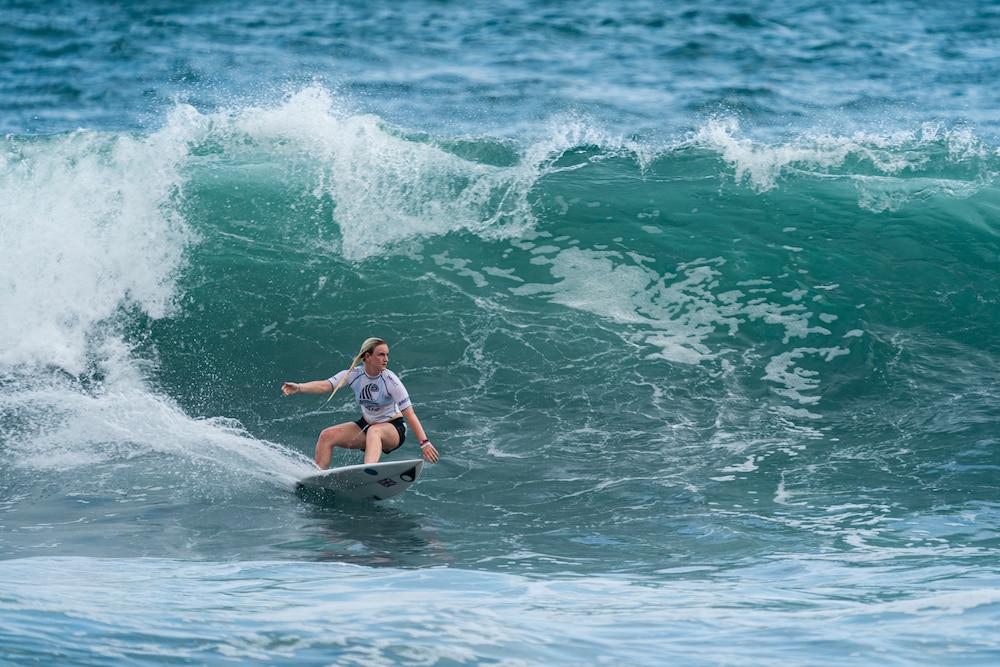 Day 2 of competition at the 2021 Surf City El Salvador ISA World Surfing Games saw more world-class action, including the women's first chance to compete on the global broadcast at La Bocana.
After having run round 1 at El Sunzal the previous day, Women's Round 2 moved over to La Bocana where fans all around the world could tune in. The women did not disappoint, putting on impressive performances throughout the afternoon in a building swell arriving to El Salvador.
"We have an incredible record amount of women competing," said ISA President Fernando Aguerre. "There are 121 women here from all continents of the globe, representing the leaps and bounds of growth that women's surfing has experienced in recent years.
"We've made promoting gender equality in surfing an integral part of our mission, and through initiatives such as equal slots in competitions, the ISA Scholarship Program, and free judging courses for women, we are seeing our efforts progress. In the past 3 editions of the event we've seen records broken in female participation, a great sign for the future of the sport.
"47% of competitors are women at this event, and we hope to get that to 50% soon, if not more."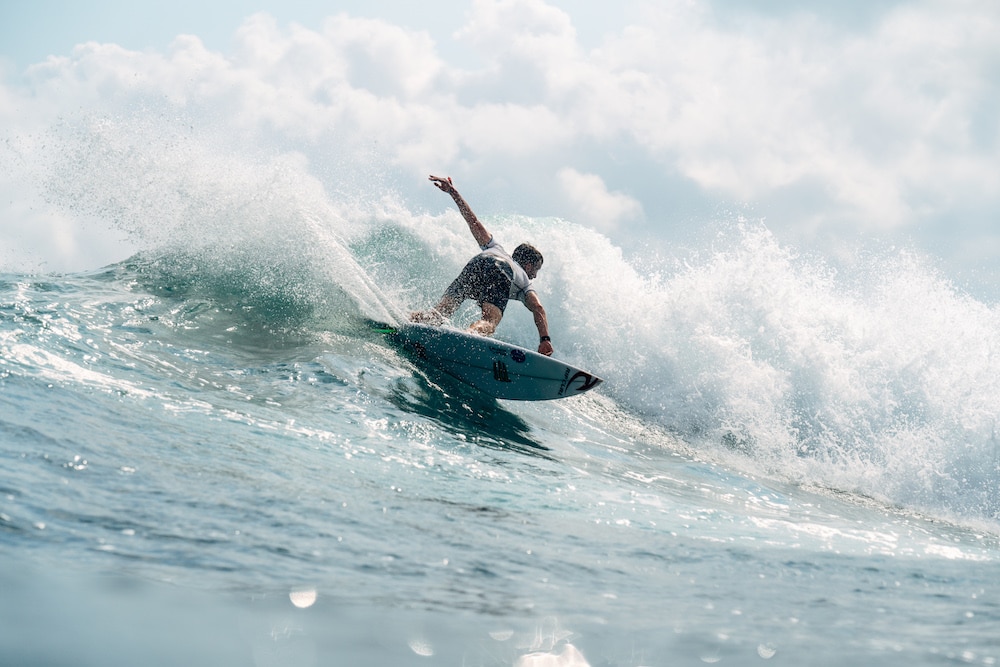 Irelands Gearoid McDaid above.
Filipe Toledo outperforms the field
Brazil's Filipe Toledo continued the strong showing for Team Brazil, complementing the standout performances on Sunday from his teammates Gabriel Medina, Italo Ferreira, and Tatiana Weston-Webb. Toledo earned the highest heat total of the day by showcasing his repertoire of aerials to earn 17.7 points.
"With everything going on in the world it feels good to have some laughs and a good time," said Toledo. "It's amazing to be here seeing all these different countries, all these different talents. It was hard to imagine that I was going to be surfing against someone from a country like Russia. It's really cool that it's an environment full of happiness and everyone is having a really good time."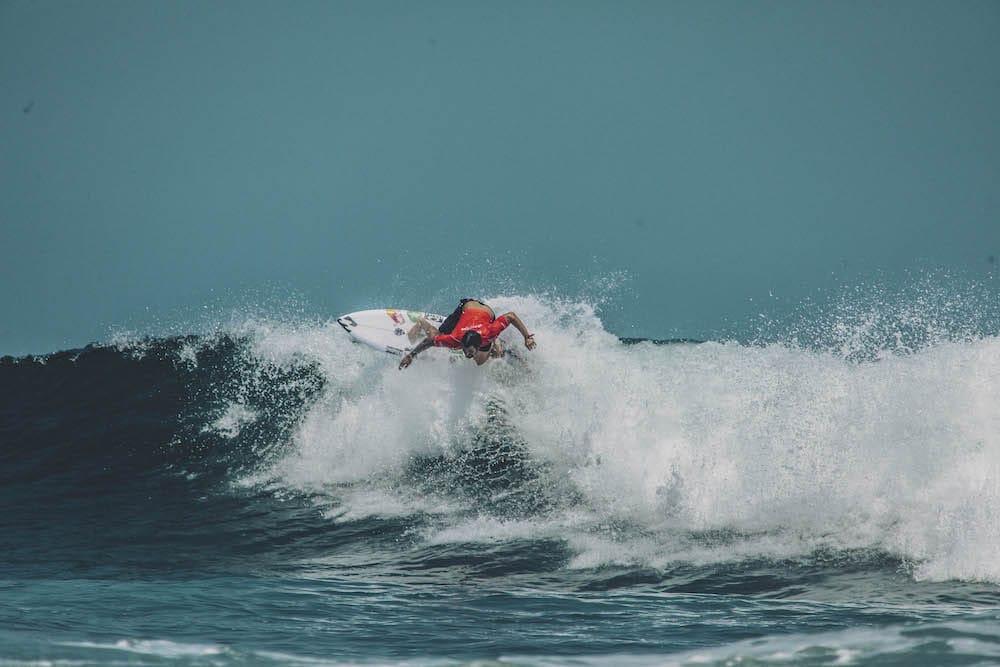 Brazils Italo Ferreira above.
Toledo advanced through his Round 2 heat as well to remain well positioned in his pursuit of a Gold Medal.
ISA's Carissa Moore shined on the women's podium by grabbing the first 9-point ride of the event, beautifully connecting maneuvers from the top to the bottom of the El Sunzal point.
El Salvador's Bryan Perez pleased the host nation with more superb surfing. The Pan Am Bronze Medalist and Olympic hopeful advanced easily through Men's Round 2 with a heat total of 14.16.
The future is bright for surfing in Senegal
After advancing through Women's Main Event Round 1 on Sunday, Senegal's Imane Signate fell to the Repechage Rounds on Monday, however she spoke about the importance of her participation in this event for surfing at home in Senegal.
"I think it's very important to be part of this World Championship," said the 22-year-old Signate.
"Being a woman and surfing in Senegal is not always easy because there are not many of us and it's not really considered a female sport. Being here is already really good and it shows that there are some Senegalese women up and coming. I may be one of the first but I know that there will be a lot in the future.
"Surfing is really going to help develop Senegal. Just us being here alone makes people think about Senegal. It puts us on the map as a destination to surf.
"Competing among the world's best surfers has been really impressive for me this week. I am learning a lot and I hope I can apply it to get better waves in my next heat."
Spain's Ariane Ochoa going for Olympic qualification
The competition within the competition continued to intensify on day 2 – the Olympic hopefuls are seeking out the final 5 slots for men and 7 slots for women for Tokyo 2020.
Spain's Ariane Ochoa is one of those Olympic hopefuls, focused on earning her slot in Surfing's Olympic debut.
"It's incredible that this year we have nearly as many women as men," said Ochoa. "We have the will to compete and I think we are demonstrating that we are capable here today.
"It's an amazing experience to be competing for Olympic qualification, but it's a really intense journey. It's great to see our sport becoming more professional, which it was lacking a bit in the past. I just hope that I can form part of this Olympic cycle."
Day 3 of competition will feature the first elimination Repechage Rounds of the competition. Repechage allows surfers to get a second chance to advance through the event and an opportunity to advance the long way back into the Grand Final. A surfers that loses in Repechage is eliminated from the event.
The 2021 Surf City El Salvador ISA World Surfing Games runs from May 29 – June 6. Follow the event with live broadcasts, news, videos, photos, schedules, results, and more on isasurf.org.