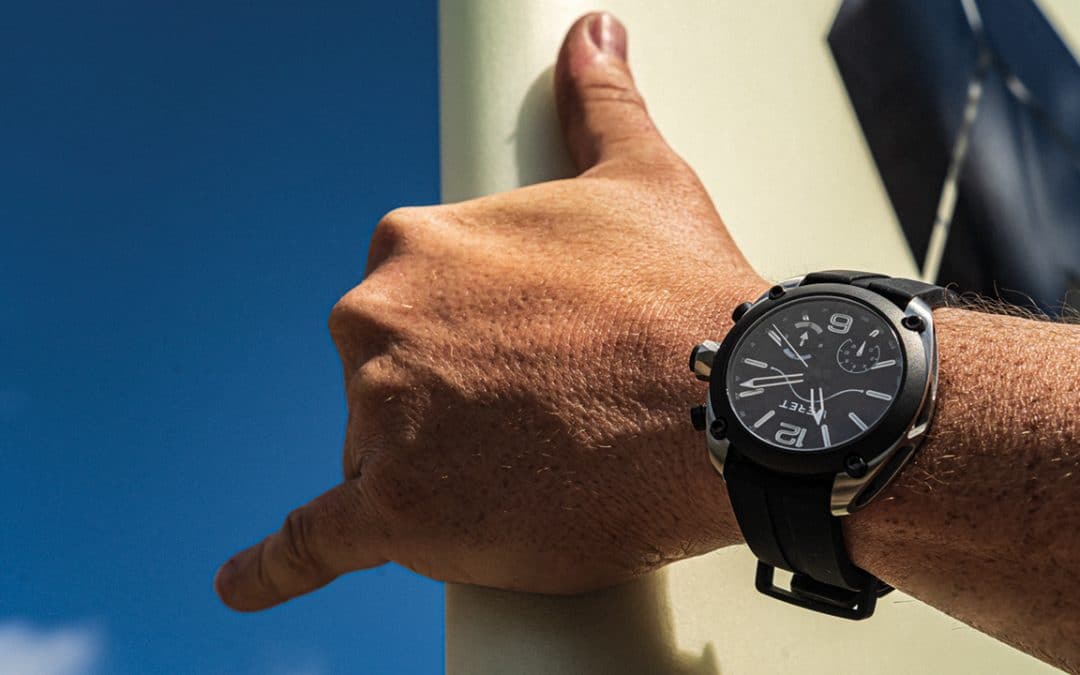 Swell, wind and weather data for 3,000 beaches. Know conditions at a glance where ever you are.
Weret have produced an ultra stylish analog surf smartwatch combining analog elegance with digital interfaces driven by Bluetooth technology, which allows you to check surf conditions in real-time.
The watch has a simple set up. Just install the app on your smartphone (Android or iOS), then choose from its three modes Wave, Weather, and Wind.
Wave mode is for surfers and allows you to check swell height, swell direction, tide times, and water temperature with data from 3,000 beaches and 180 countries. So no matter where you are you can time your surf at a glance at the wrist.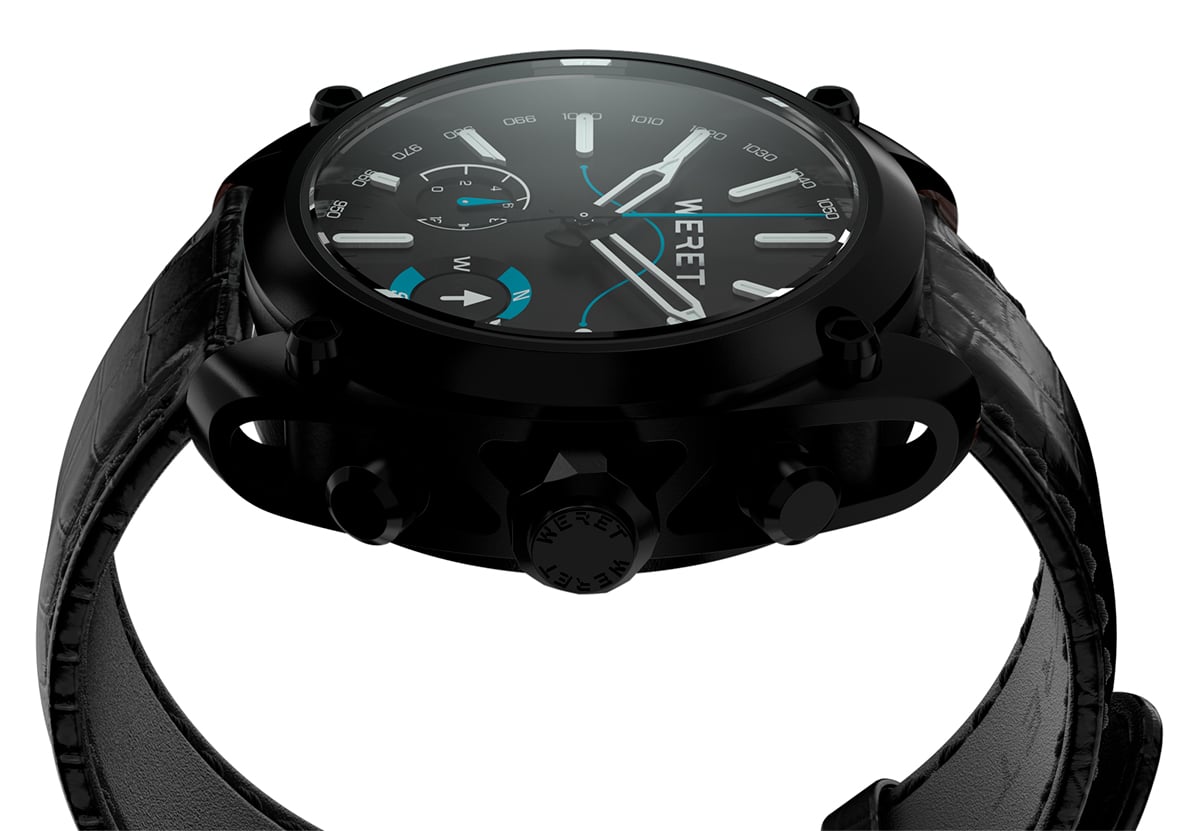 The easy to read dials allow continuous display and quick assessment, much quicker than checking phone apps, and it looks cool.
The watch is water-resistant up to 330 feet (10 ATM) and made from 316L surgical grade stainless steel – a sapphire crystal glass that protects the watch from scratches and corrosion. So it is tough too.
There are loads of other features that also make it great for windsurfers, kitesurfer and boating.
You can chose from Weret Blue, Weret Clean – black or white – while the Weret 612 comes in rose gold or brushed stainless steel with three choices of strap; leather, canvas, and silicon. The watch is recharged by a wireless induction charger with a battery life of three months.