UK surf competition for people with disabilities!
A weekend of free surfing for disabled people will take place at The Wave Project Summer Surf Challenge on June 21-22 in Newquay.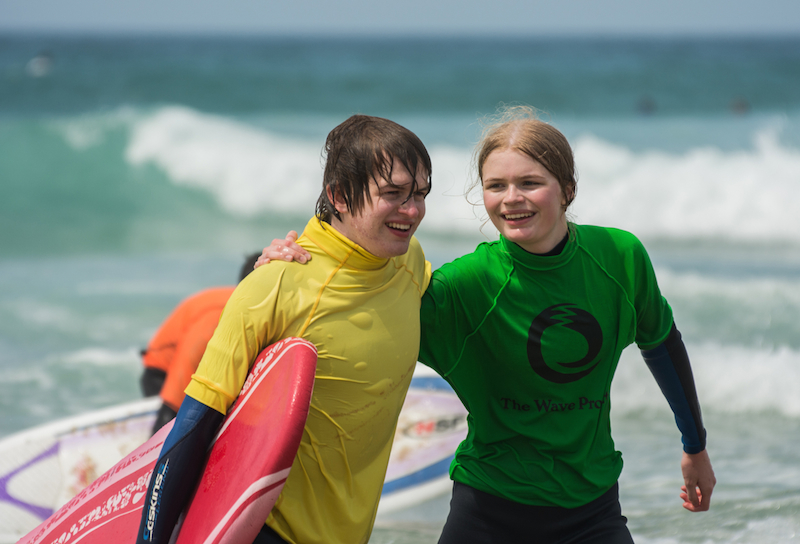 The event at Fistral Beach will include a surf competition for people with disabilities, plus free surf taster sessions all weekend run by former UK surf champion Russell Winter and pro surfer Hannah Harding.
Sponsored by insurance company Amlin, the competition will be the only one in the UK open to people of any disability.
It will see people with different disabilities surfing against each other, with weighting applied to their scores depending on their ability.
The idea was put together by staff at The Wave Project in partnership with surf competition expert Dave Reed, who runs the UK Pro Surf Tour.
It means that the contest can be open to as many different people as possible who want to take part.
Wave Project spokesman Joe Taylor said the emphasis was on inclusion and having fun.
He said: "The competition is an opportunity for surfers who are classed as having a disability to show what they can do.
"It's worth remembering that some of the world's greatest surfers have impairments – people like Bethany Hamilton, who lost an arm in a shark attack, or Clay Marzo who has Asperger Syndrome, a form of autism.
"We would like to show that surfing is one of the sports where disabled people can compete on a level playing field with able-bodied surfers. This is a chance to do that while having lots of fun in the process."
The event is also an opportunity for people with a disability to try surfing for the first time with the support of some of the industry's most seasoned pros.
Former UK surf champion Russell Winter will be on hand to take people into the water and give out tips, and alongside him will be Wave Project surf ambassador Hannah Harding, herself a pro surfer.
Hannah said: "It's a real honour to be able to work with people with disabilities in the water and see the smiles on their faces when they catch a wave.
"I'm really stoked to be taking part in this amazing event!"
The event is also being supported by Surfing GB, the national body for surfing.
Nick Rees from Surfing GB said: "We are delighted to be supporting this fantastic event. Surfing GB is committed to increasing opportunities for all in surfing across the UK, so we are proud to be supporting the Surf Challenge for Autism that will enable people on the autistic spectrum to participate in a high profile competition."
A spokeman from Amlin, which is sponsoring the event, said: "We are proud to be sponsoring this initiative and creating opportunities for people with disabilities to enjoy this exciting sport."
People who wish to take part can complete an entry form on the Wave Project website at www.waveproject.co.uk.