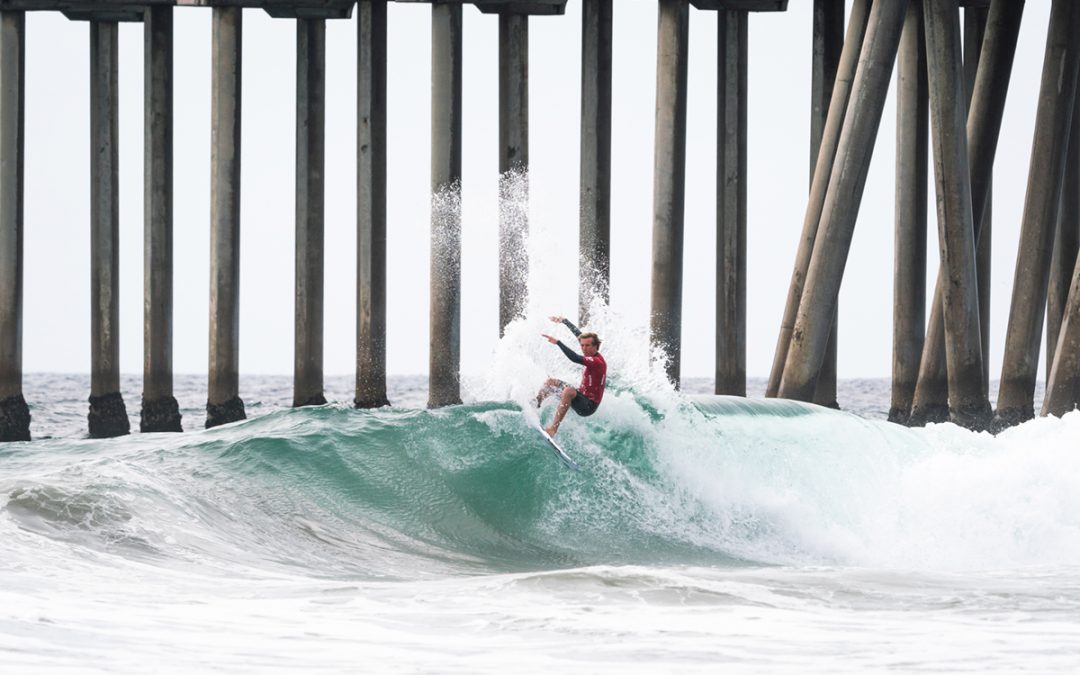 Huntington Beach, California, USA, October 27, 2019 – After a special Opening Ceremony on Saturday, the world's best junior surfers from 44 nations kicked off the competition at the 2019 VISSLA ISA World Junior Surfing Championship presented by Visit Huntington Beach.
All divisions took to the water, displaying their elite level of talent in challenging, wind-blown conditions on the south side of Huntington Beach Pier.
Team South Africa's Luke Thompson was the top performer of Sunday with the highest heat total and wave score among all divisions with two waves of 8.67 and 6.83 to total 15.50 in the Boys U-16.
Hawaii's Gabriela Bryan asserted herself as an early medal contender in the Girls U-18 Division, navigating the choppy conditions to earn the highest heat total of the day among the girls with 14.16.
Bryan's teammate, Savanna Stone, took the top-wave honors for the girls with a single score of 8 points.
Spain's duo of Iker Amatriain and Yago Dominguez were the standouts in the Boys U-18 Division, earning the top two heat totals in the division with 13.70 and 13.27, respectively.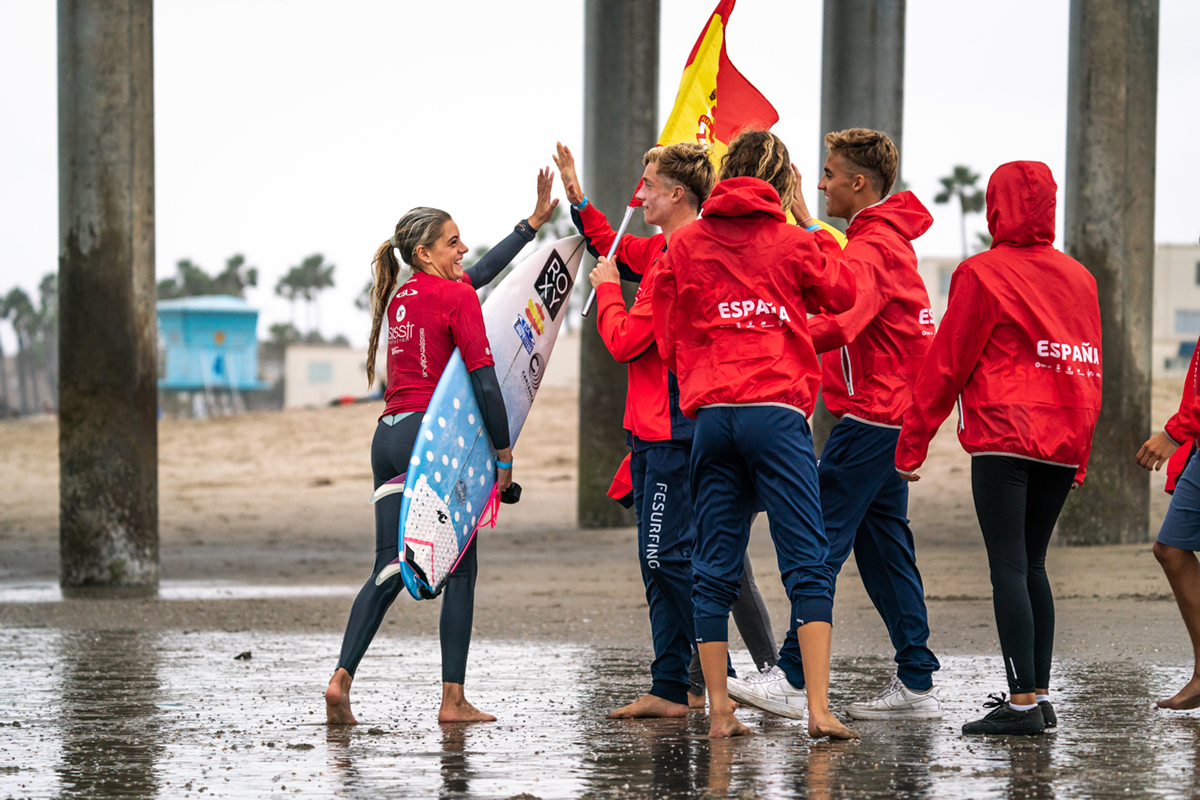 Team Spain also excelled in the Girls U-16 Division, with Janire González earning the highest total with 8.77 points.
The past Gold Medalists in the event that took to the water all performed well. Japan's Keanu Kamiyama and Joh Azuchi, USA's Alyssa Spencer, and Germany's Rachel Presti all advanced into the second round of the Main Event.
USA's Girl's U-16 defending World Champion Caitlin Simmers will take to the water for the first time on Monday.
The two surfers that have a foot in the door to Tokyo 2020 with provisional qualification, Japan's Shino Matsuda and Peru's Daniella Rosas, both got their campaigns for their first ISA Junior Gold Medals off to a strong start with heat wins.
Thanks to the double elimination Repechage format, no surfers have been eliminated in the event. Athletes that lost in their Main Event heats today will get a second chance to advance when the Repehchage Rounds hit the water.
15-year-old Member of Team Panama and Vissla team rider, Isauro Elizondo, advanced in first place through his heat and spoke about his experience at the event.
"I've been competing in this event for five years now and it's always an honor to represent my country," said Elizondo.
"ISA does a great job with bringing everyone together in peace, surfers from all over the world.
"By being surrounded by so many countries and cultures, I have learned it's important to be respectful. You don't know what you have in common with other people or cultures, so it's important to show that respect."
13-year-old ISA Scholarship ambassador, Rachel Agüero from Costa Rica, expressed her excitement to compete in her first VISSLA ISA World Juniors.
"I am super happy to represent Costa Rica for my first time internationally. It's an honor and incredible to give it all for my country.
"I have already learned so much here in California, from how to improve my surfing to how to get along with people that don't speak the same language as you. We still try to communicate which is super cool.
"My goal is to do my best and give it 100% from the first heat to my last."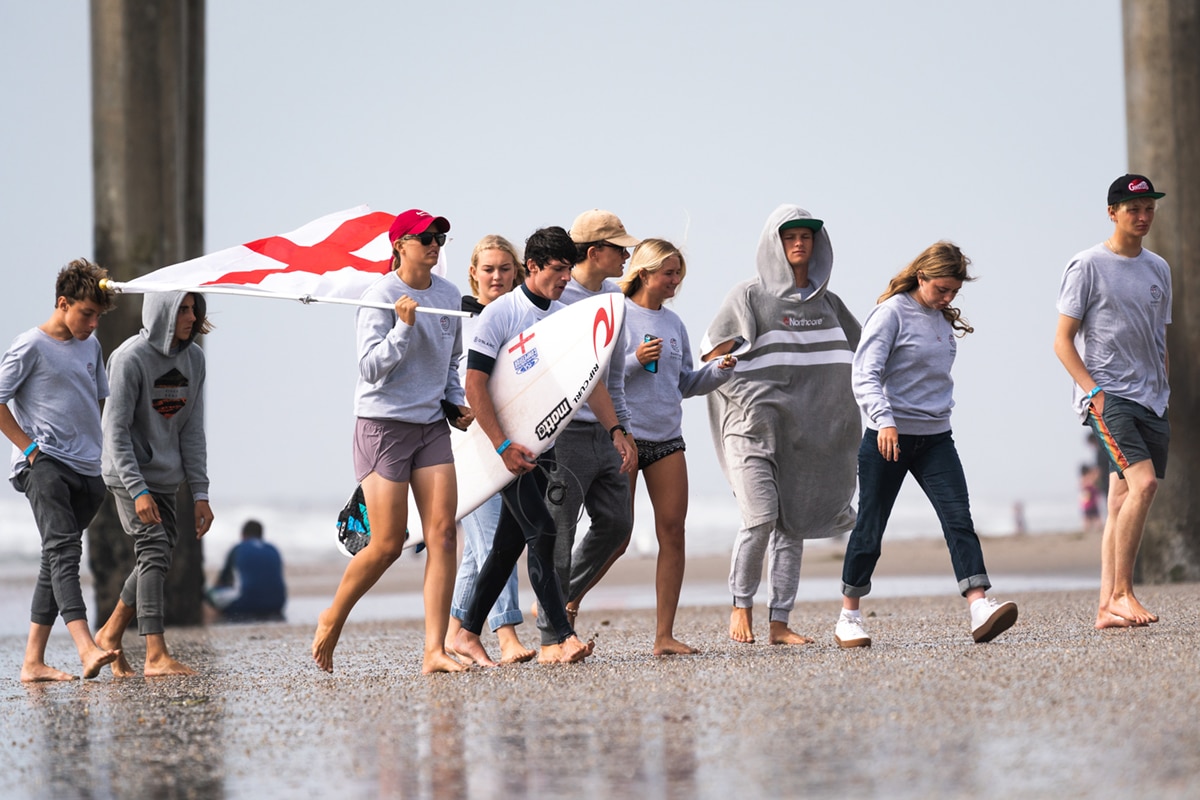 ISA President Fernando Aguerre said:
"It's great to see the world's best juniors back at it again this year in Huntington Beach.
"There are many familiar faces, including past Gold Medalists and even athletes that have qualified for Tokyo 2020, but there is a host of new athletes looking to succeed on the sport's highest stage.
"Hidden among the more than 300 surfers are future Olympians, World Champions, and legends of the sport. It's a treat to watch them develop and grow into the future generation of our sport."
The official Surfline forecast is calling for increased swell from the south and northwest on Monday, which combined with offshore conditions in the morning should make for an excellent canvass for the world's best juniors to perform.
The 2019 VISSLA ISA World Junior Surfing Championship is broadcast live until November 3 on isasurf.org.