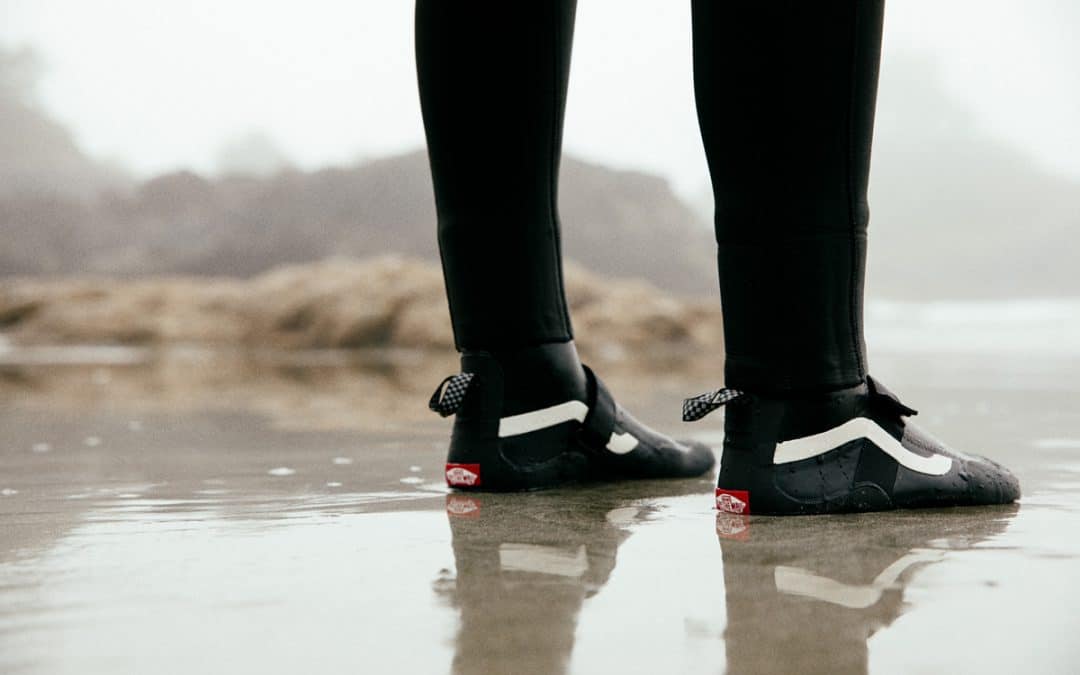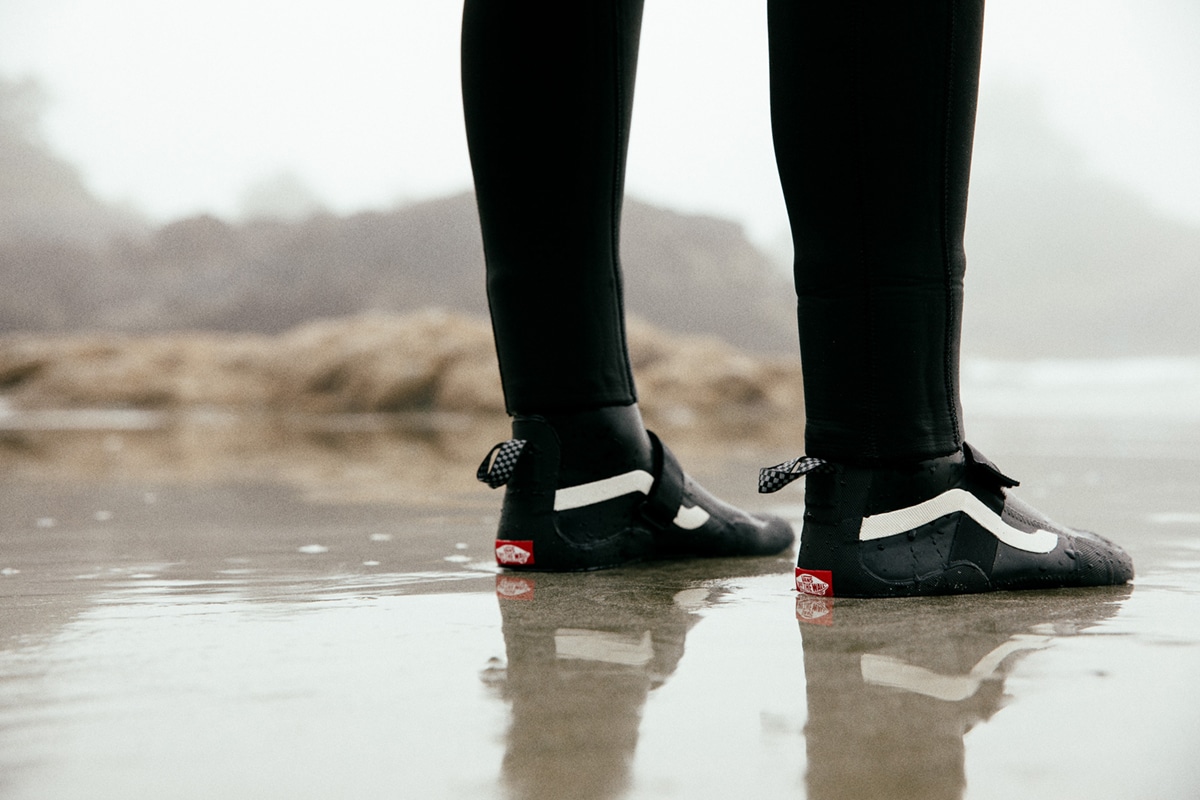 Vans, the original action sports footwear and apparel brand, is proud to present the Vans Surf Boot 2 Hi V 5mm, the latest performance-driven innovation enabling surfers to stay warm chasing winter swells without sacrificing board feel and grip.
Everything Vans knows about skateboarding has been instilled in the Surf Boot 2 Hi V 5mm, elevating Vans' commitment to high-performance technology while addressing the wild and creative needs of our renowned surf team. A crucial companion for cold-water climates with 5mm neoprene, the Surf Boot features a gusseted collar that seals on the calf to improve fit, employing rubber coatings that block water seepage. For Vans Surf team riders Hanna Scott and Wade Goodall, the need for warmth is critical in helping them perform when water temps dip below comfortable levels.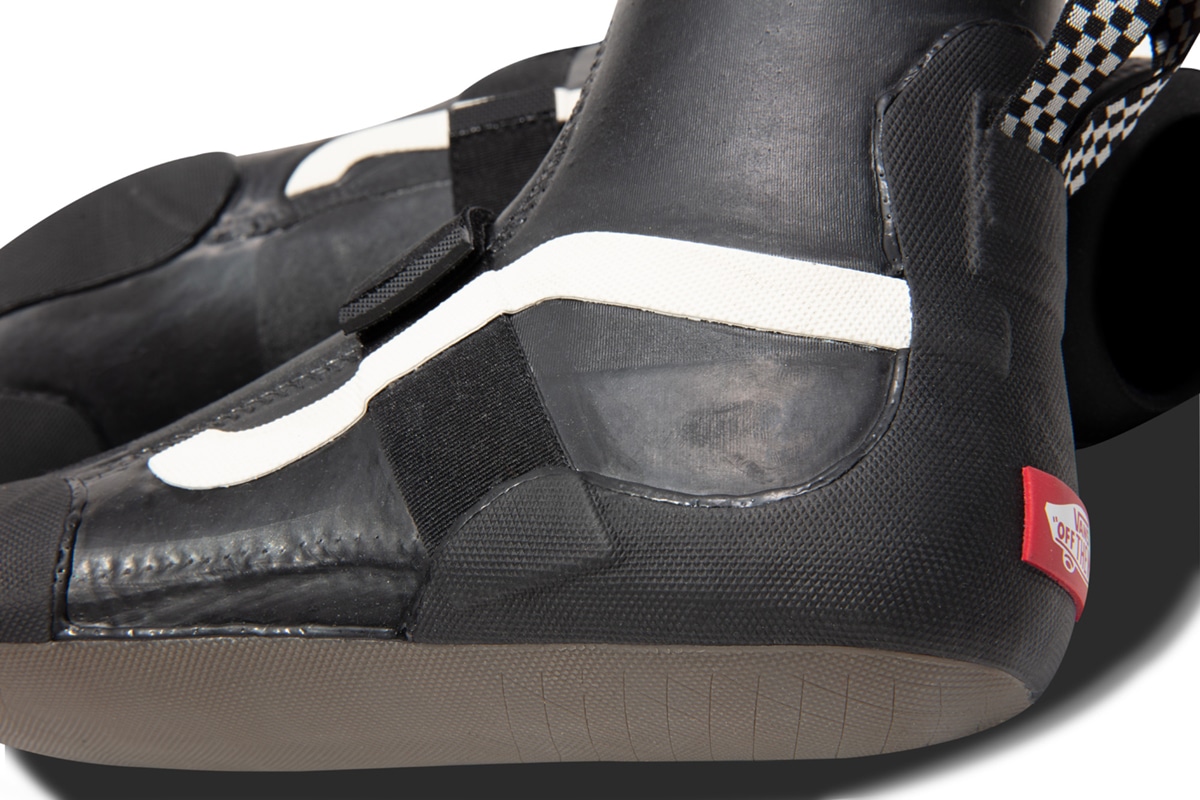 Placing a premium on board feel and grip, the Vans engineered rubber outsole with micro-waffle siping provides optimal grip on all waxes and water temperatures, with minimal thickness to protect connection with the board. Beyond performance, the Surf Boot 2 Hi V 5mm is loaded with comfort features, including a round-toe construction that allows for universal fit. Bottom-half rubber dipping provides structure where needed while allowing for ease of entry, and the new hook-and-loop strap has been designed with maximum adjustability.
Taking design cues from Vans iconic roots, the Surf Boot 2 Hi V 5mm maintains Vans' signature Sidestripe and heel scab, with Checkerboard accenting on the heel pull.
Vans Surf Boot 2 Hi V 5mm is available now at Vans retailers and Vans.eu/surf.