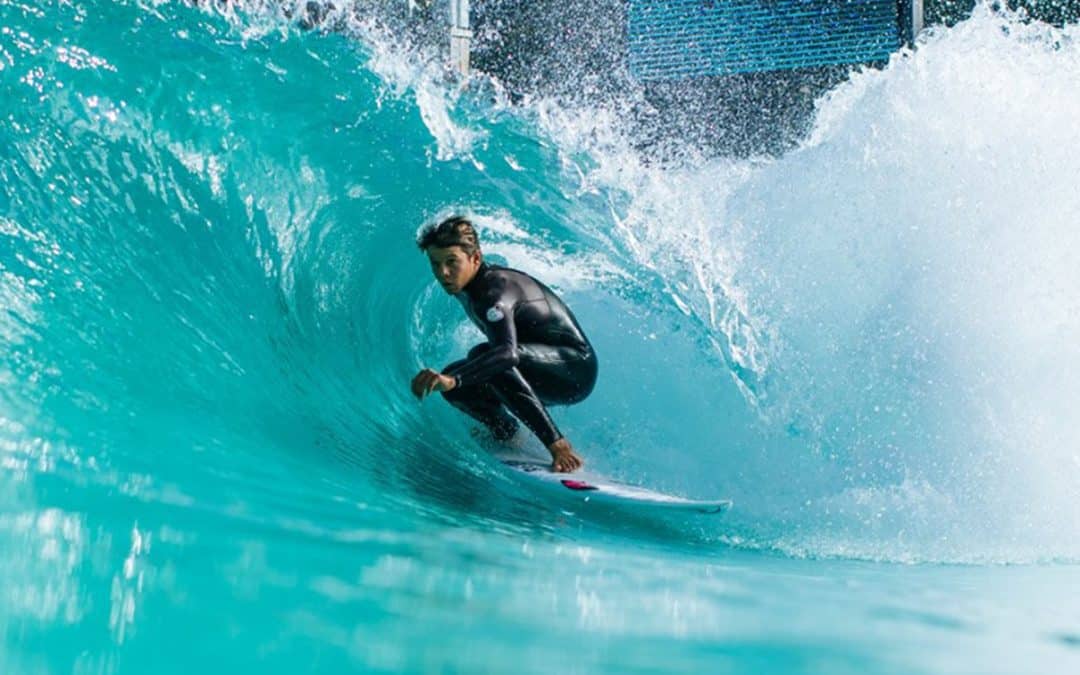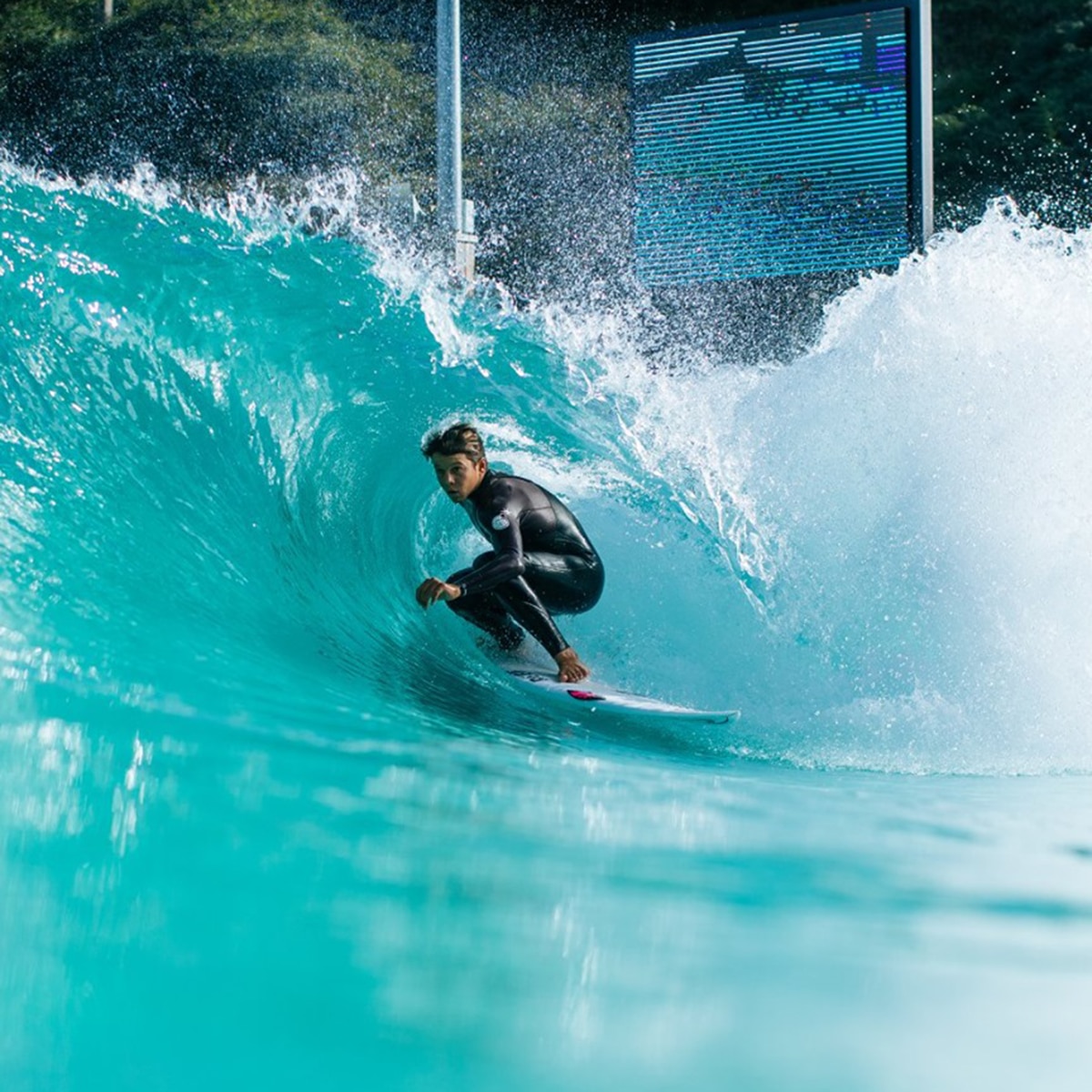 The Wave – a unique inland surfing destination being built on the edge of Bristol -has today released a limited edition Early Rider Membership Pass. It is perfect for super-keen surferslooking to secure the coveted first surf of the day or the end-of-day slots, or to book for popular weekend sessions, before they go on general sale.
The pass gives priority booking for a week before tickets go on general release, plus one free surf with optional lesson, invites to pre-launch opening events, limited edition Early Rider t-shirt and insulated water bottle, and annual pass to The Wave site so you can enjoy the surf shop and café.
There are a limited number of Early Rider Membership Passes available and they will be sold on a first come, first served basis. They cost £149 and last for 12 months from the date the first surf sessions go on sale.
The Wave will be releasing tickets in batches, three times a year. The first surf sessions will be on sale in August and will cost £40-45 for an adult and £30-35 for a child depending on the time of year and day of the week. A two-hour surf session with coaching will cost £55-60 for an adult and £45-50 for a child. All prices always include everything you need, including wetsuit, wetsuit boots and surfboards.
The inland surfing destination is set to open its doors this autumnand will bring the joy of surfing to people of all ages, backgrounds and abilities. There will be waves to suit all levels, whether it's a child stepping on a board for the first time, or a professional training for the Olympics.
The wave-making technology provides up 1,000 waves of varying sizes and shapes an hour – around a wave every 10 seconds. Heights  start at 50cm and peak at 1.8m. Every aspect of the surfing experience, from perfect waves and supportive coaching, to tried and tested wetsuits and boards, has been designed to ensure that surfing really is fun for all. It will be the first destination in the northern hemisphere to offer the Wavegarden Cove wave-making technology.
Founder Nick Hounsfield comments: "Surfing makes you feel alive. No matter what level you are at, being in the water and having fun is rejuvenating. We are all so busy in our day-to-day lives that we don't take that time out to step back, reset and simply 'be'. I found that surfing and being close to nature really worked for me and I wondered if there was a way of giving more people access to this feeling of wellbeing.
"I wanted to create a place where anyone and everyone can surf and bodyboard on safe waves, all year round, and experience the many mental and physical health benefits it offers."
The 200m long surfing lake is at its heart, but The Wave is not just about surfing. It's about sharing incredible experiences with anyone who wants to enjoy them, in a naturally healthy space. It's about improving health and wellbeing, helping people feel like the best version of themselves and having a shedload of fun in the process! As well as the surfing lake, there will be wonderful food and drink, a surf shop, beautiful gardens, meadowland and woodland, peaceful hideaways and family-friendly camping.