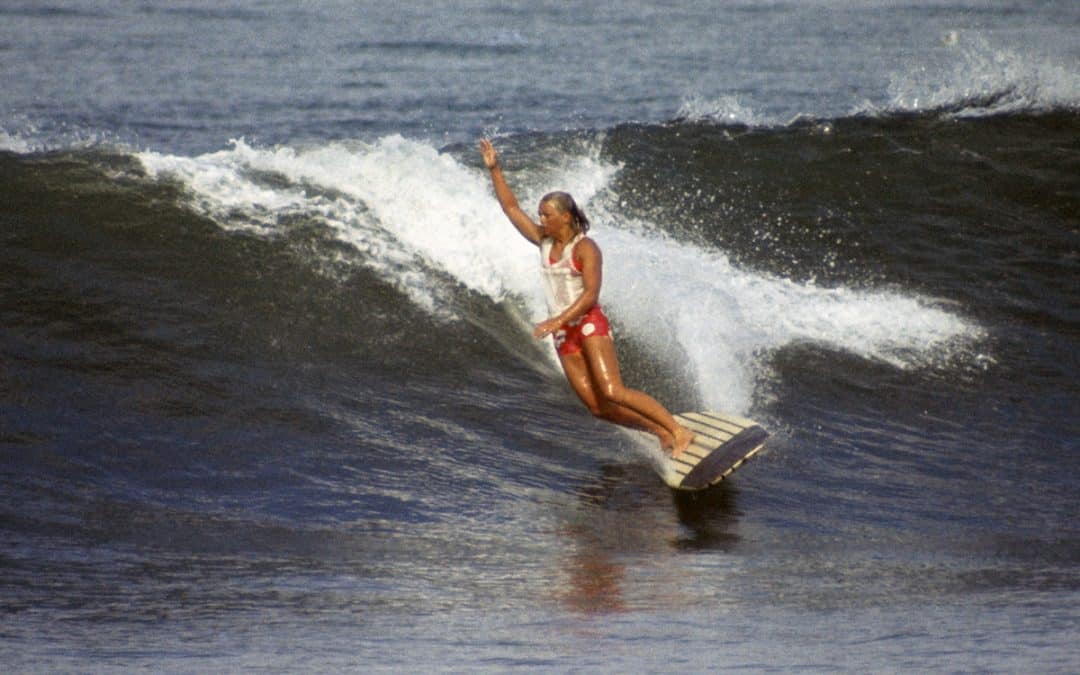 Dana Point added its first female surf industry icon to its Watermen's Plaza on January 27 when the city celebrated the addition of a life-size bronze statue of Joyce Hoffman. The statue is also believed to be the only life size statue in the nation to honour a female surfer.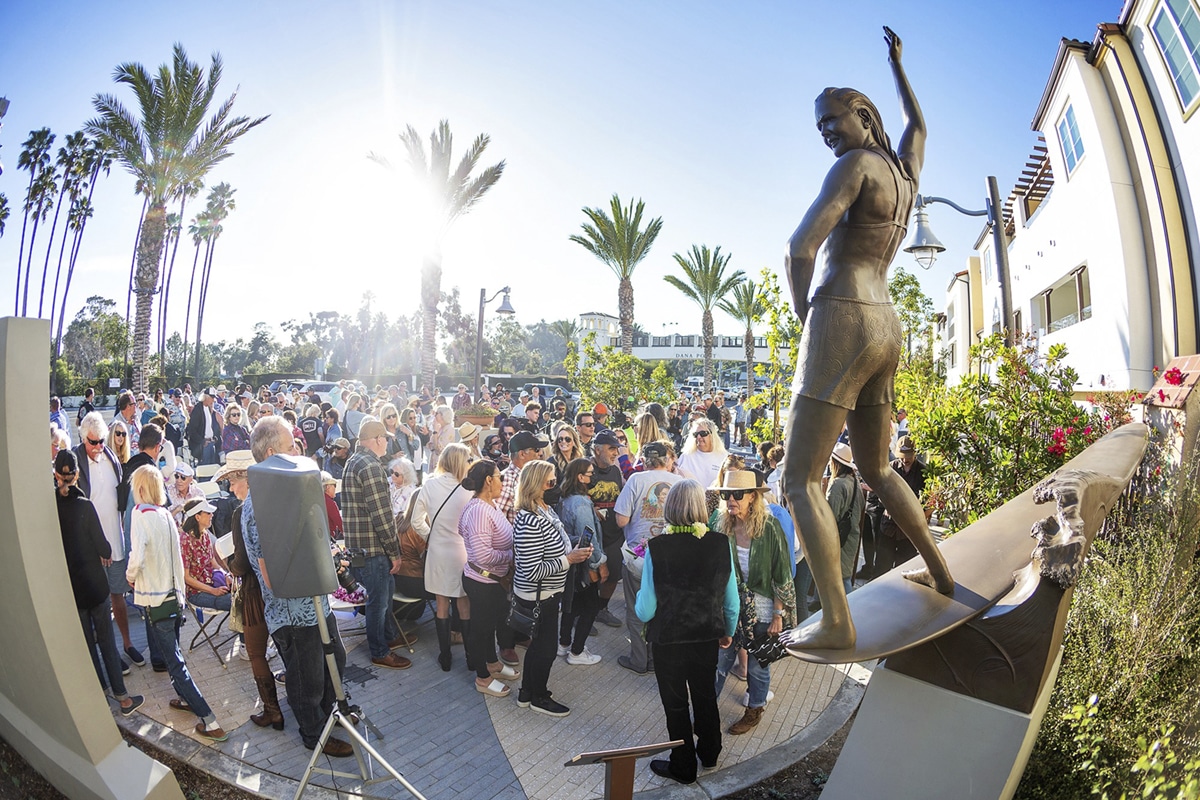 As Hoffman shared at the unveiling ceremony, "I honed my surfing skills in front of the family home on Beach Road at the southern end of Dana Point and here at Doheny. I rode for Hobie Surfboards, which is located just up Coast Highway from here. I am definitely a product of Dana Point." She continued, "While this statue is of me, I like to think of it as an honour to all the women surfers who came before and after me. All the trailblazers who didn't accept the concept that surfing was a man's sport, that women were expected to stay on the beach while the guys had all the fun. These were women who wanted to challenge themselves and the assumption that they did not belong in the surf."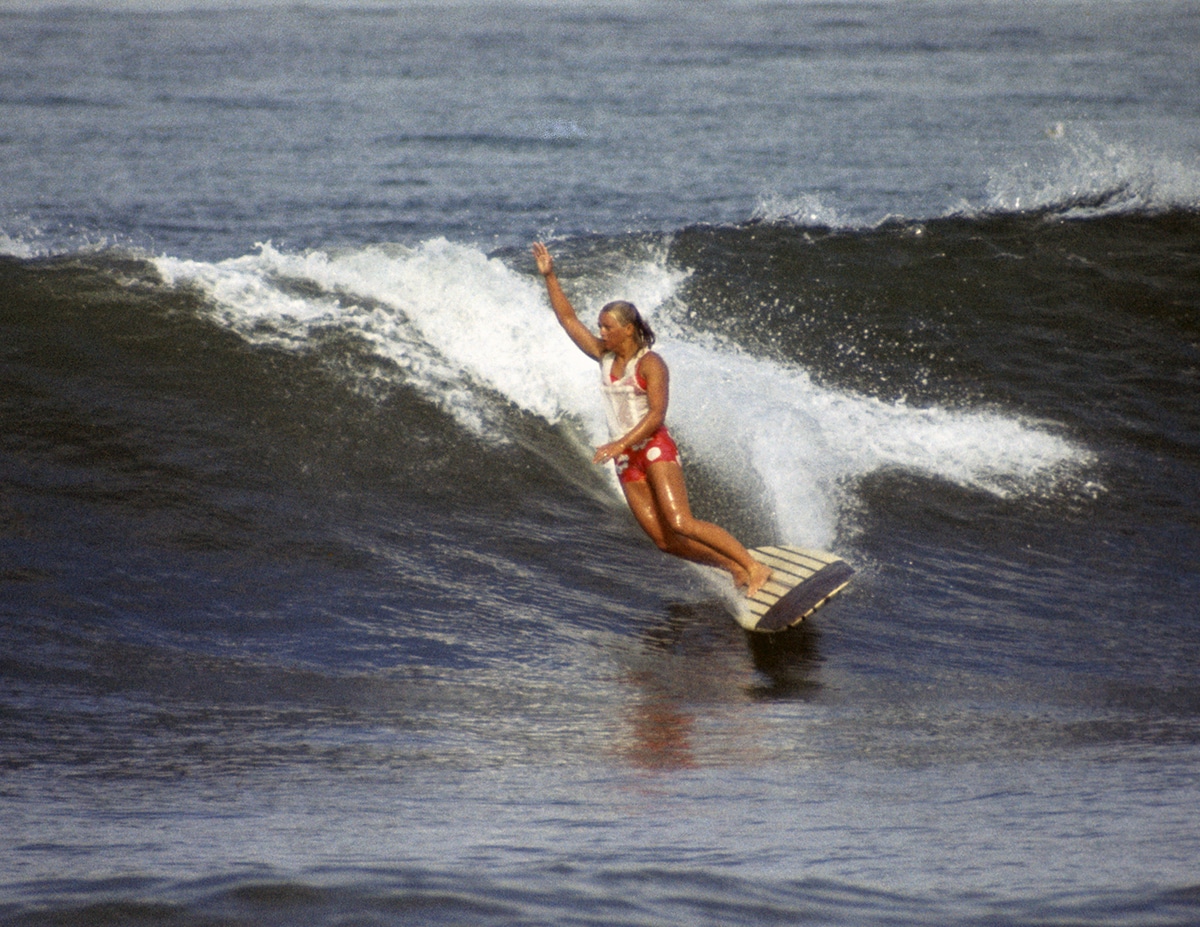 Hoffman's statue joins those of Bruce Brown, Hobie Alter, John Severson, and Phil Edwards, who are all memorialised at Watermen's Plaza, honouring prominent watermen and women in Dana Point's history who influenced the surf industry at a local, national and global level.
From 1963 to 1971, Hoffman dominated women's surfing competitions across the globe. In addition to her United States Surfing Championships in 1965, 1966 and 1967, she won the Makaha International in 1964 and 1966 and the Laguna Masters in 1965 and 1967.
"Joyce's career epitomises the surf culture here in Dana Point. She was sponsored by Hobie Surfboards, and it was her friend Hobie Alter who approved a signature surfboard for Joyce, then directed Terry Martin to shape the first prototypes. Gordon Clark of Clark Foam, the biggest foam manufacturer in the world, lived near her parents on Beach Road. She knew Bruce Brown and watched Phil Edwards surf. It wasn't just the waves that shaped her career but the community of Dana Point that played a role as well," noted Dana Point Mayor Joe Muller in his opening remarks. "She is more than an icon, she is an everyday inspiration – and one of the best ambassadors for the surf industry and for the city of Dana Point," he added.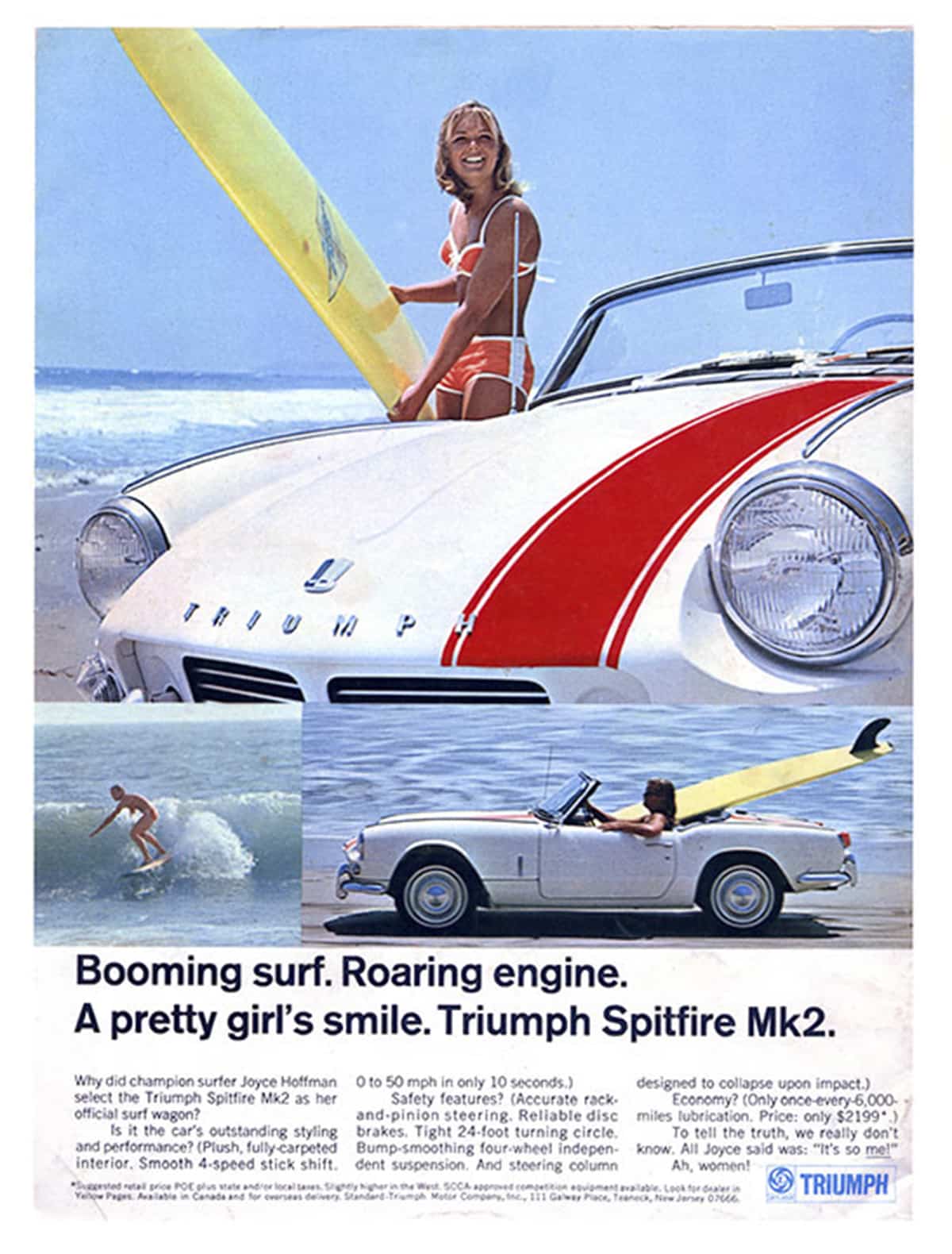 Hoffman's success also led to recognition outside the sport as a Los Angeles Times Woman of the Year at the age of 18 as well as being featured in magazines such as Life, Sports Illustrated and even Seventeen. She was inducted into the Surfing Walk of Fame in Huntington Beach and British carmaker Triumph even put her in ads in the '60s standing next to its convertibles.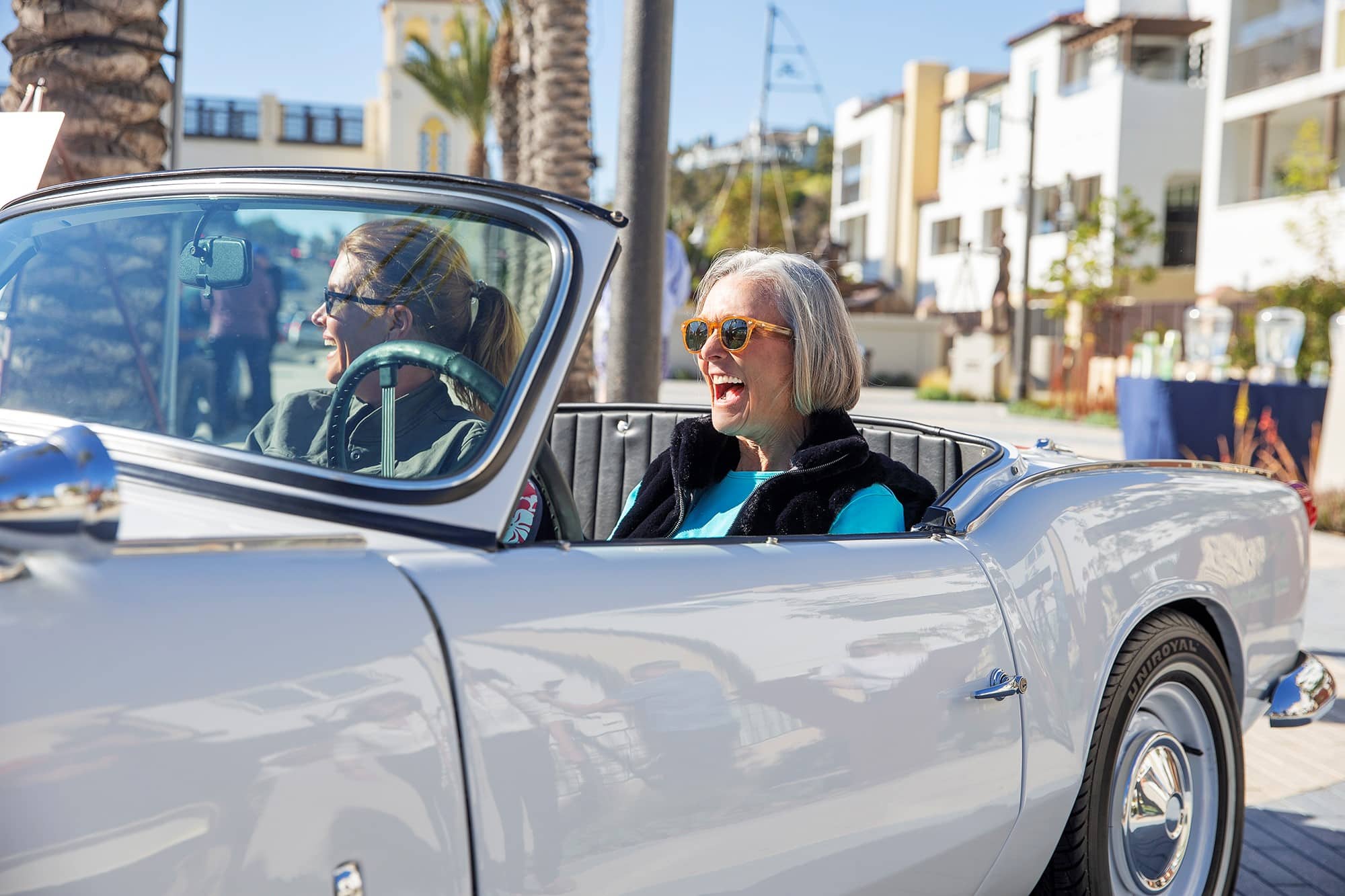 "My timing was fortunate in that my career coincided with one of the biggest waves to ever hit surfing, the sixties… Our coast became a confluence of surf theme music with adventures, the Beach Boys, Jan and Dean, surf theme movies, The Beach Blanket Bingo series, Gidget and The Endless Summer … I just happened upon that wave and rode it beyond Surfer and Surfing magazine into the mainstream," Hoffman shared. "And I am so fortunate at this stage of my life that my wave is still in motion. It's just getting a little smaller and a little slower as I get closer to shore."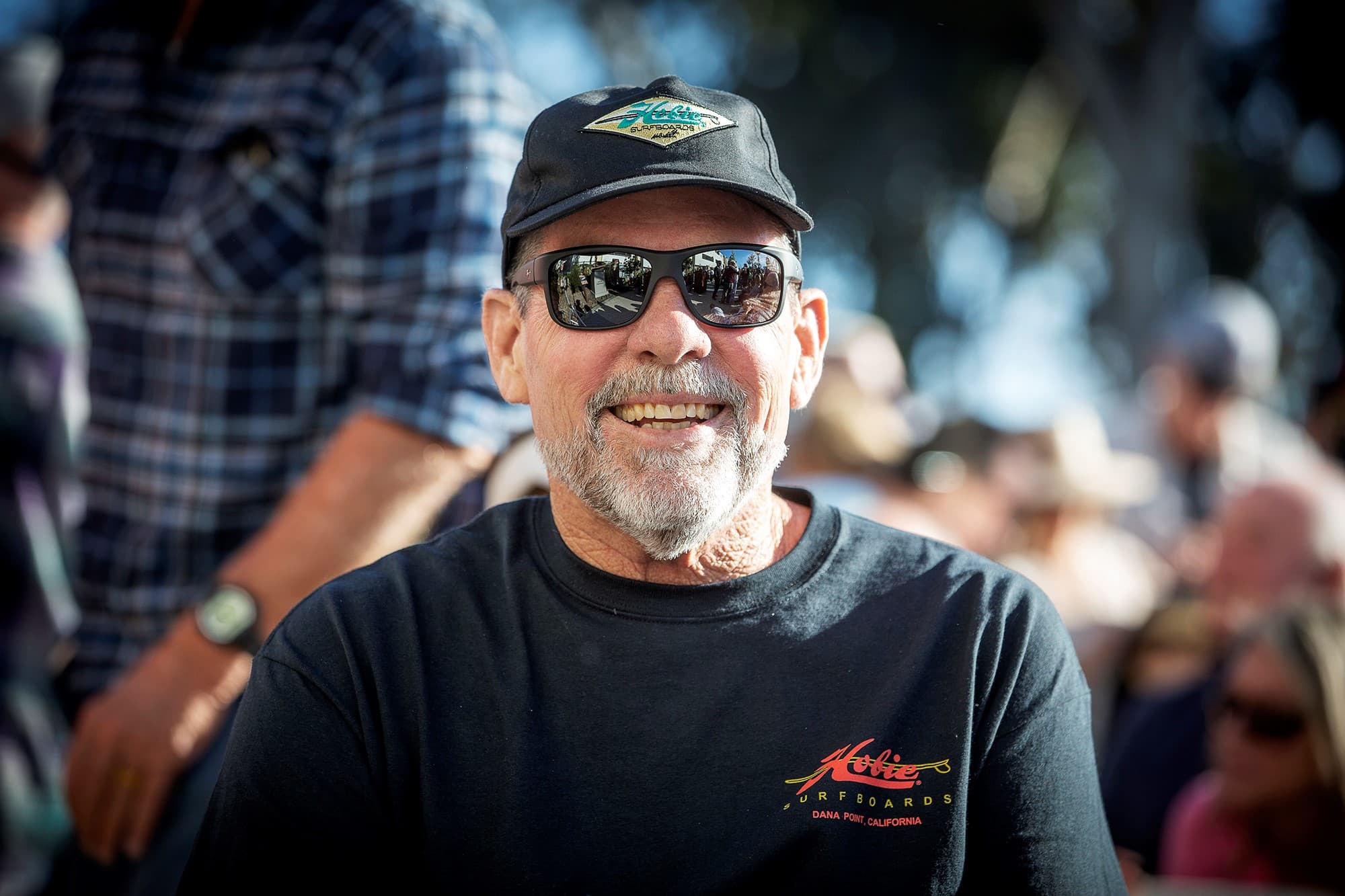 The statue was modelled after a widely-recognised photo of Hoffman. As she states, "Phil Edwards was one of my idols, and David Nuuhiwa. They were both very aggressive surfers. David is famous for riding the nose so I tried to model my surfing after a combination of those two. Seeing me standing on the nose of the surfboard is applicable to what my surfing was like."
Watermen's Plaza is located along Pacific Coast Highway just past the 5 freeway, at the intersection of Del Obispo Street. The statues in the plaza are created by artist Bill Limebrook (above), who grew up on Beach Road in Dana Point. During that time, he became friends with many of the surf industry icons that he is now memorialising in bronze.