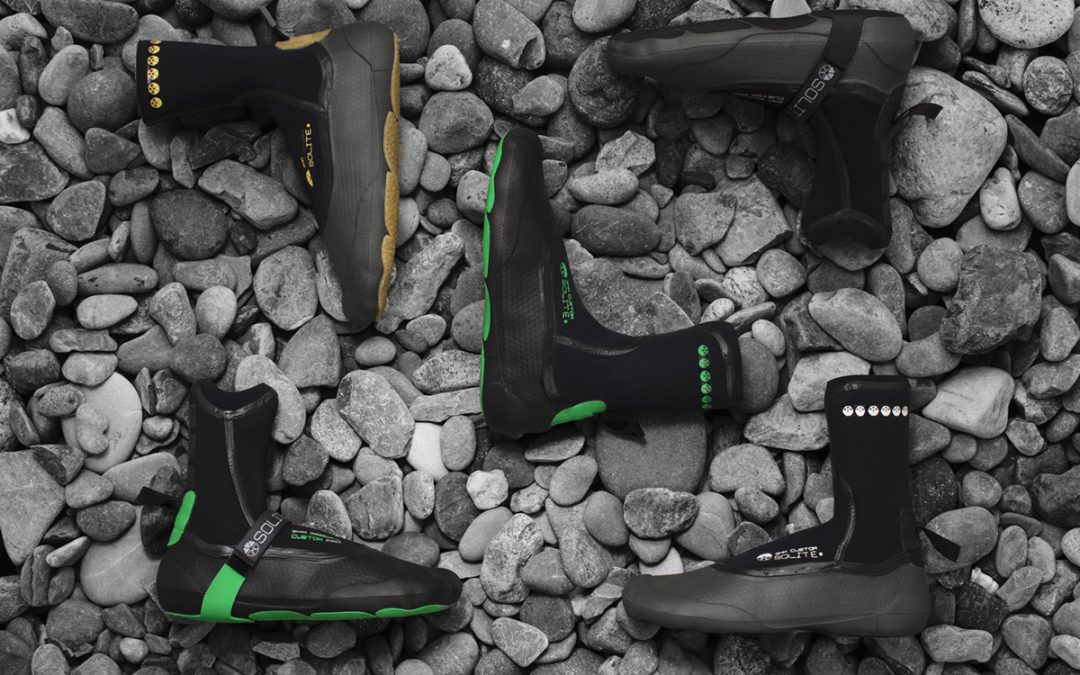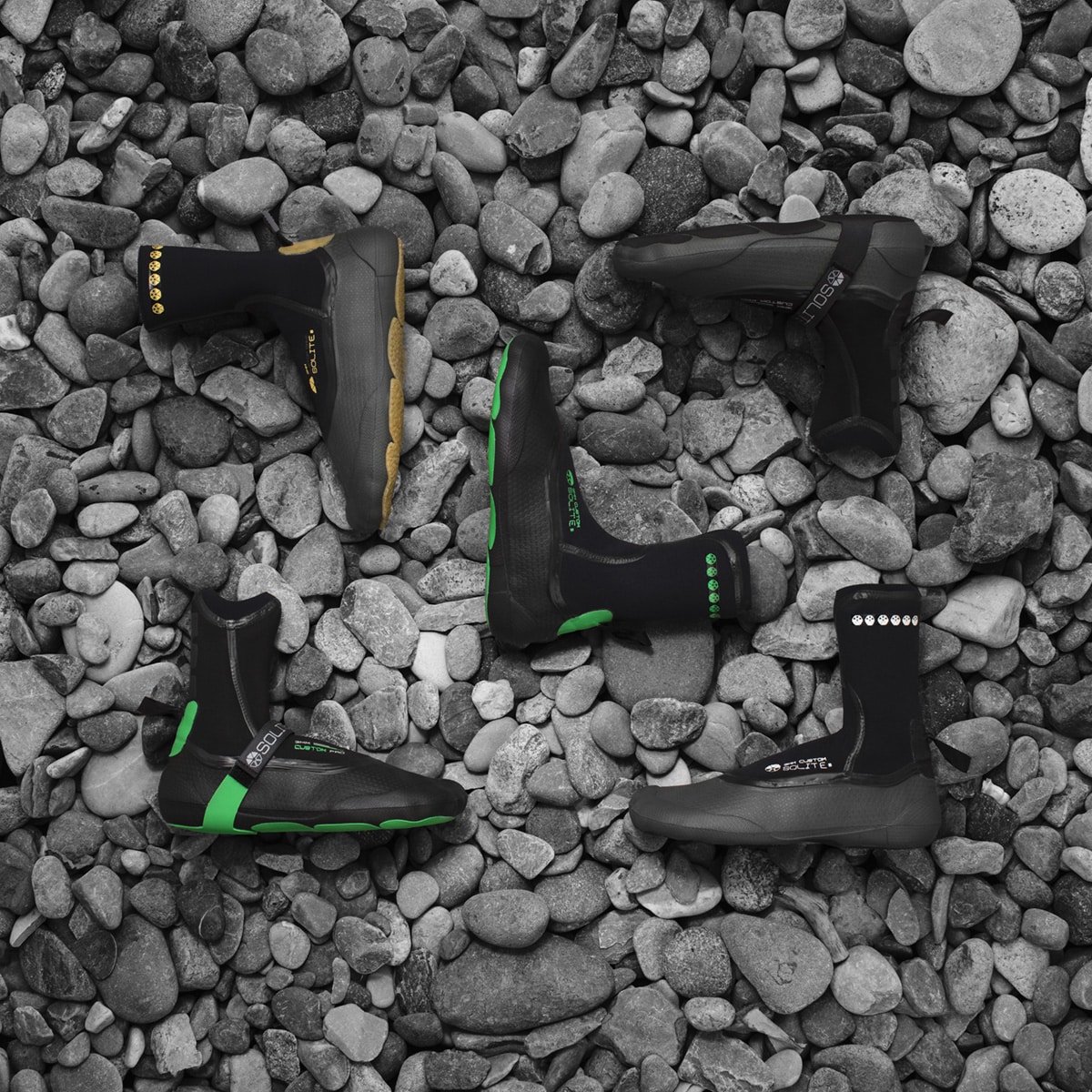 Surf boots have not changed much in the last 30 years. But two men, Jamie Meiselman and Tyler Callaway, have come up with a unique concept using a Thermo-Form sole to create custom fit boots.
Jamie and Tyler grew up surfing in freezing winters in the northeastern United States so they knew that booties were the key to cold water performance surfing. Fit, weight, durability and warmth all being critical factors. They wondered if they could find a material and a construction that would do everything better?
"Boots are literally the link between your board and your body. Any movement you make must go straight through your boots. If we could optimise this connection, we could change the game performance in cold water."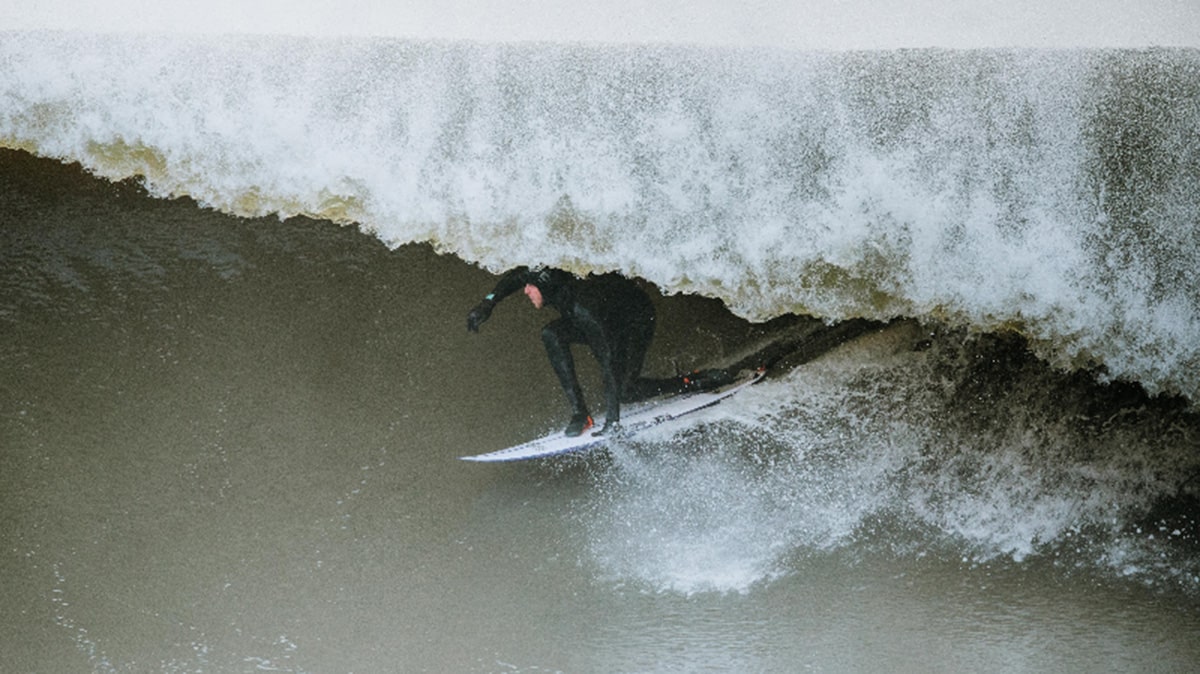 The pair decided to redesign the slipper from the sole. Instead of sticking rubber layers and straps on a neoprene sock, they started with an injection moulded seamless sole. This sole is made from an exclusive thermoforming material that weighs nearly half of the weight and is twice as durable as neoprene. All you do is heat up the material using warm water, and put your foot in. Then just like custom ski / snowboard boots the Solite slippers mould to your feet giving a precise fit that moves with your foot.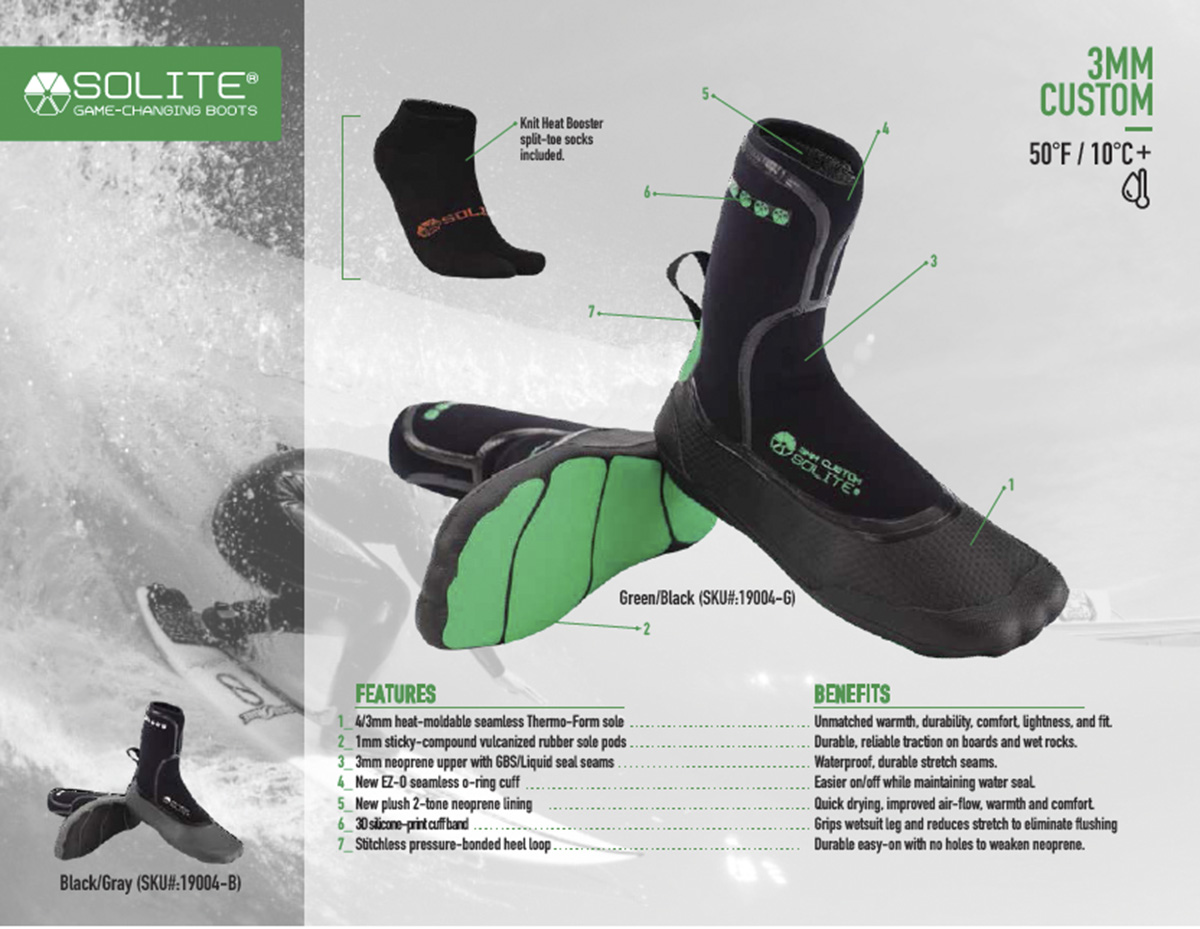 The Thermo-Form sole is also completely hydrophobic on the outside and antibacterial on the inside. So, your boots remain light, warm and do not smell bad after a few sessions. The material does not degrade like neoprene and the surface is abrasion / cut resistant and the seamless sole means that leaking boots are a thing of the past.
For more info hit up soliteboots.eu or in Europe email: [email protected]