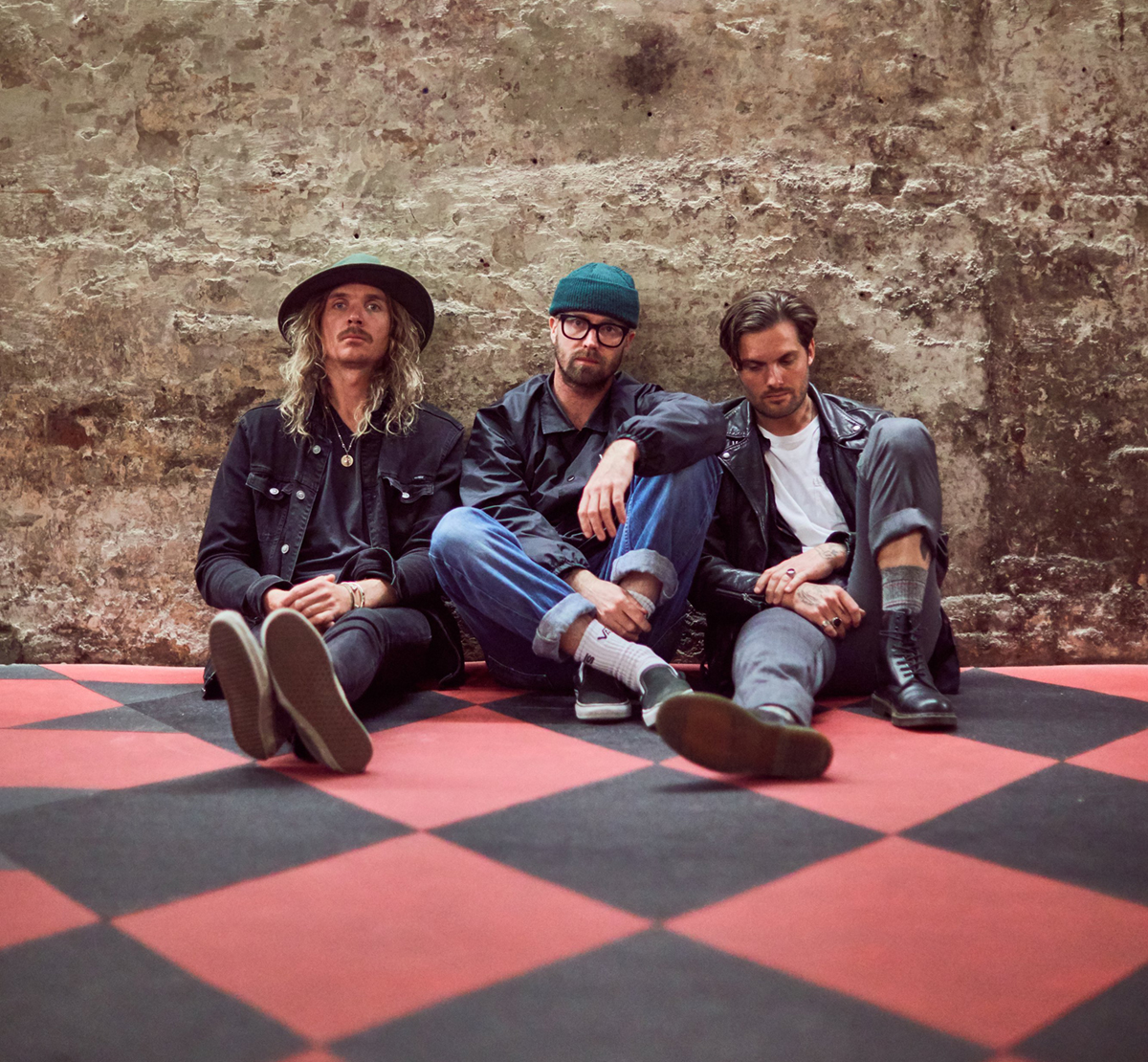 Sunset Sons are back with a new single, new album and a sold out tour. Rory has had hair cut and Pete has been skating the legendary Southbank plus they are back to play what has to be the best Boardmasters lineup ever this summer!
Steve England caught with up Pete to find out what up.
1. How has the surf been down in the Hoss? Looked like an amazing winter, but kinda gone a bit pear shaped recently?
Hey guys, good to hear from yas again! Yeah, the surf has been consistent pretty much all winter – not too big, surfing out the front most days at Estagnots. Winter only lasted a few weeks and then back to Spring. It's a great place to be when it's like it was this year.
2. What you been up to since your last tour?
We've just had our heads down finishing off the last bits for the new album. It's massive!!!
3. Where is Rory? Who is the new short haired singer in the band?
You're only ever a month away from a bad haircut…maybe two in this case haha
4. So new tour, new single… excited? What can we expect?
Sold out tour, new single Say Hi out today, back to what we do best: being hungover, dragging our arses around the UK, smashing out banging shows. Expect that!!!
5. I saw the preview for 'Say Hi'. Was that down the Southbank? Had Pete skated it before? It's pretty iconic.
Nah, I've seen it but never been there with a board. Was a fun park and so glad they didn't bulldoze it!! There was protests and stuff campaigning for it…I think it was gunna be developed into some corporate chain crap!! Such a win for the skate community.
http://llsb.com/theproject/
You can donate here to help with upkeep and such.
6. Surf snow and skate lifestyle all feature in your vids… Are there any other themes?
Just trying to tell a story. 'Say Hi' is all about just doing what you do and not letting every man and his dog get ya down. Throwback to being a kid, just bombing around skating, not giving a shit about what's next, where you are, where ya going, just doing it.
7. Anything else exciting happening this year that you can tell us about? I hear you are coming to Boardmasters? It's cracking lineup this year maybe best ever!
Boardmasters!!! Mate, we're playing the same f&@king day as Wu Tang Clan!!! Let's grab a cider(s) there!!!
Problems' and newly-released cut 'Say Hi' follow on from the band's 2018 'The River' EP and are the first taste of Sunset Sons' forthcoming second album, the highly-anticipated successor to their UK Top 30 debut 'Very Rarely Say Die' which was produced by Jacquire King and James Lewis. The band's debut saw them clock up considerable airplay across Radio 1 and Radio X and hefty tour mileage, playing headline shows at such venues as London's Koko and Shepherd's Bush Empire. 
LIVE DATES
24 June GLASGOW The Attic Bar (SOLD OUT)
25 June MANCHESTER Jimmy's (SOLD OUT)
26 June LONDON The Camden Assembly (SOLD OUT)
28 June TRURO The Old Bakery (SOLD OUT)