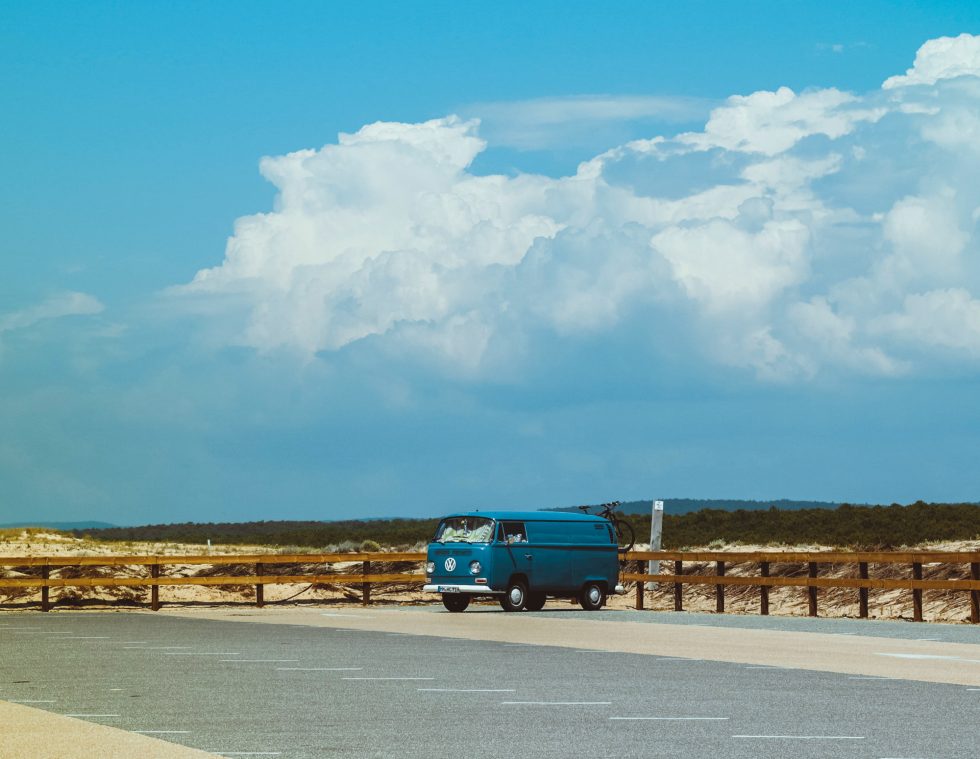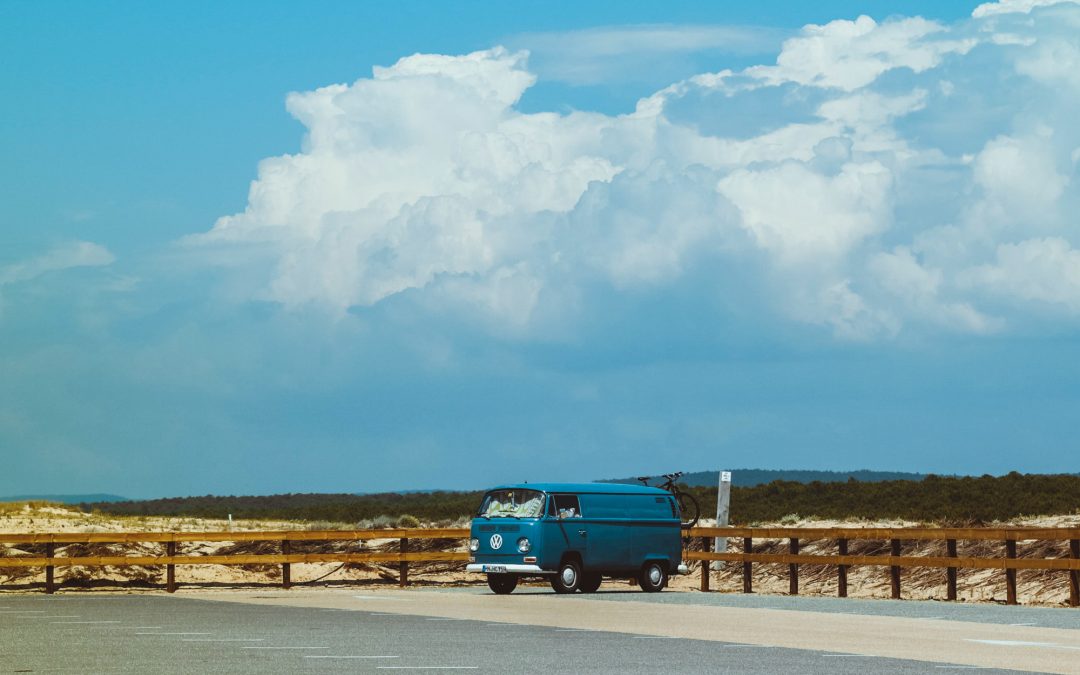 Autumn in europe in your van is the dream. the carvan and motorhome club have a bunch of surfer friendly sites near great spots. read on…
The Caravan and Motorhome Club are longstanding supporters of Surfing England and its adventurous community, and surfing's development from grassroots to Team England and sponsors for the English National Surfing Championships. They also have numerous campsites through France, Spain and Portugal – perfect for a surfing road trip with the crew or with a family. Here are 15 of the best for surfers. If you join the Caravan and Motorhome club you can save up to 10 percent on Brittany Ferries to France, save on campervan and motorhome insurance and save up to 50 percent on pitch fees. Hit the road this autumn!
Areas
■ Brittany La Torche and La Plage were popular surf spots back in the '80s, but as travel changed from van life to cheap air flights from the UK to Bordeaux, it got bypassed by a lot of travellers. With lots of beaches and fewer crowds, the area provides plenty of options and a distinct cultural difference from down south make the region a great stop off or destination in its own right.
■ Vieux Boucau Just to the north Hossegor this area is well known amongst seasoned travellers as a family-friendly surf destination. Nearby beaches offer quieter opens than further south, but you can still get to the hub of Hossegor during the Quik Pro.
■ Biarritz La Grande Plage, Anglet, Cavaliers and the historical sights of Biarritz are a great stop off for travellers. The big wave spot of Guethary is just south and with St Jean de Luz, and Lafitenia and San Sebastien are all within easy reach.
■ Northern Spain What can you say? Waves, cerveza and tapas and some of the coolest surf towns and cities in Europe. San Sebastien, Mundaka, Zarutz, Sopelana, Santander, Gijon, lead out across the pine backed coast to the quieter reaches of Galicia.
■ North Portugal Take the slow road out from Spain and rediscover breaks like Figuera de Foz and the surrounding area of Nazare in north-west Portugal.
■ Guincho Further south Guincho used to host several high profile surf contests. Easy access to Santa Maria, Cascais, Estoril, Carcavelos, and of course Lisbon.
■ The Algarve Much loved and a great stop-off or destination. Camping in the Algarve. Sound good?
■ Southern Spain A quiet stretch of coast that used to serve as a van life stop off on the way to Morocco, but is a great autumn and winter destination in itself. Long stretches of beaches and occasional secret spots. Worth a drive!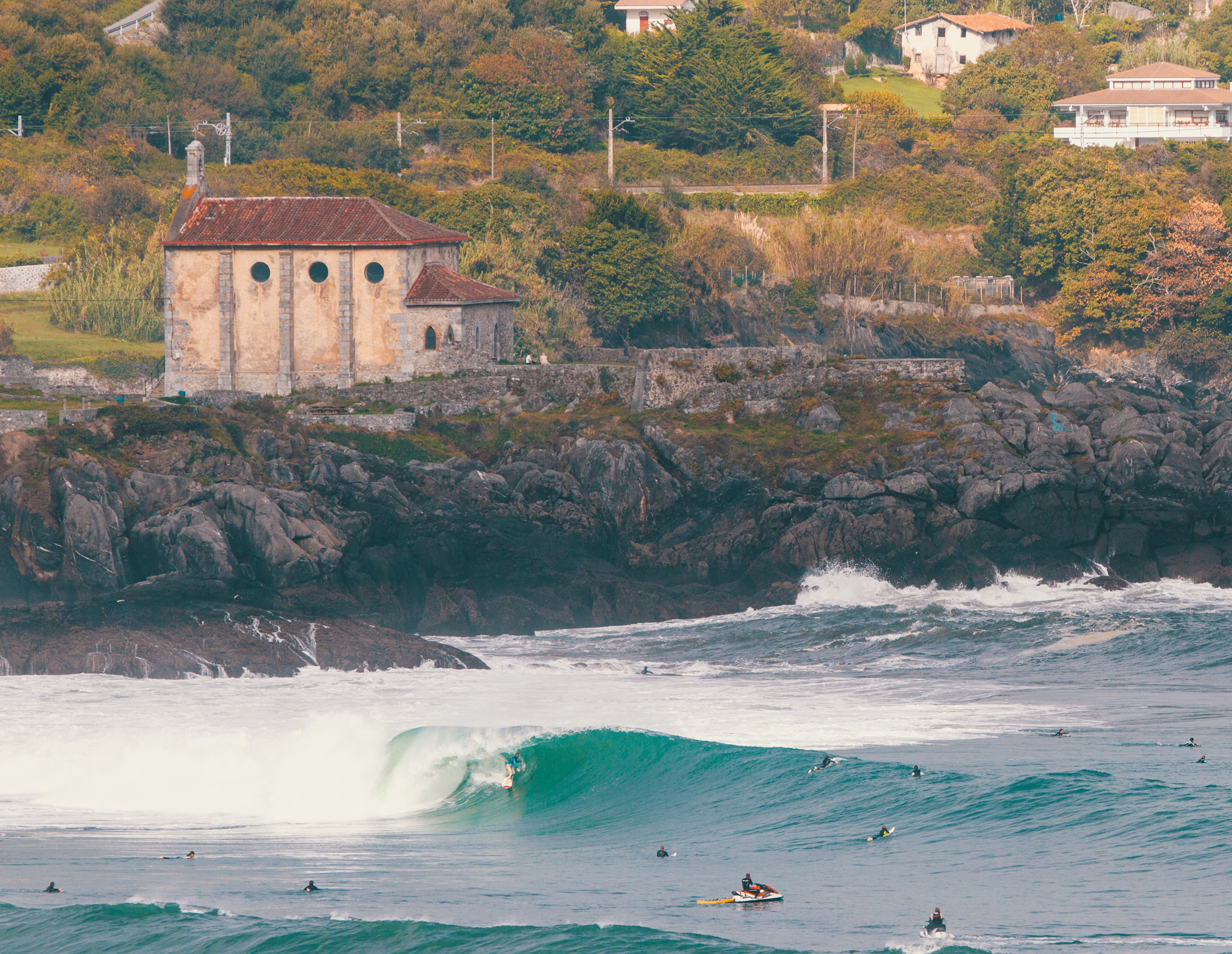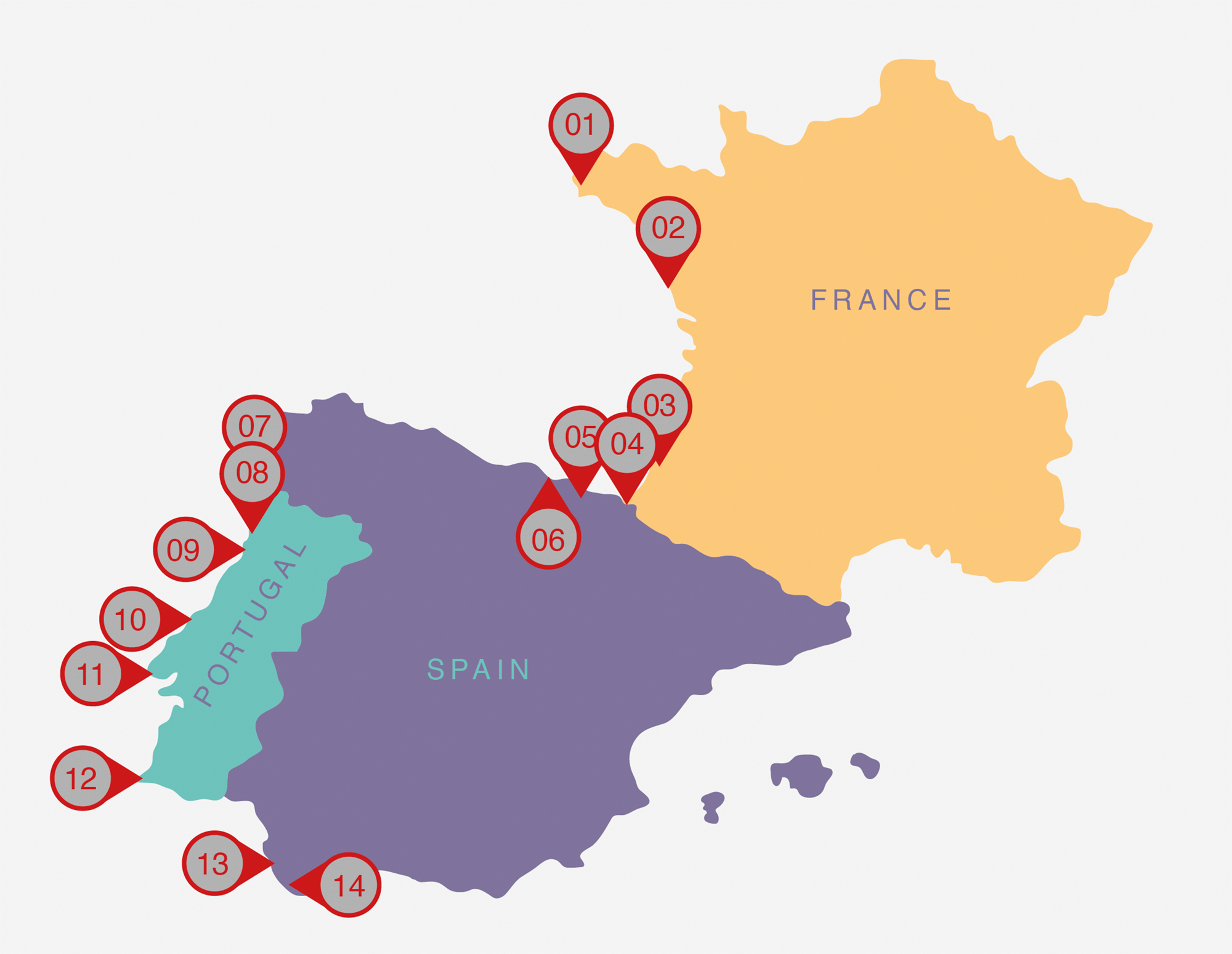 FRANCE
1. La Plage
La Plage campsite has direct access to a lovely sandy beach. It's a large and family-friendly site, buzzing in high season but quieter off-peak.
2. Camping Bel by La Tranche sur Mer
An established, family-run site, Camping Bel is located just a short walk from the seaside resort of La Tranche sur Mer and 5km from Plage de la Terrieré – a surfer's paradise.
3. Le Vieux Port – Messanges
Close to the beach and boasting the largest water park on any campsite in France with five outdoor pools, water slides, waves and a heated spa. Highly recommended for families.
4. Le Pavilion Royal
A stone's throw from Biarritz and with direct access to a sandy beach and pine forest. Some pitches overlook the cliffs and beach, affording spectacular views, particularly at sunset.
NORTHERN SPAIN
5. Playa Joyel
Set on the stunning Costa de Cantabria, a short walk from the town of Noja. Close to the ports of Santander and Bilbao, it's ideal for first-time visitors to Spain.
6. Caravaning Oyambre
Located on the north coast near the ferry port of Santander and open all year. The beautiful beach is a 15-minute walk, and the spectacular Picos de Europa mountains are easily reached from the site.
7. O Muiño
Offering stunning views of the Atlantic Ocean, this site is situated in an unbeatable location in Galicia, surrounded by sea and mountains.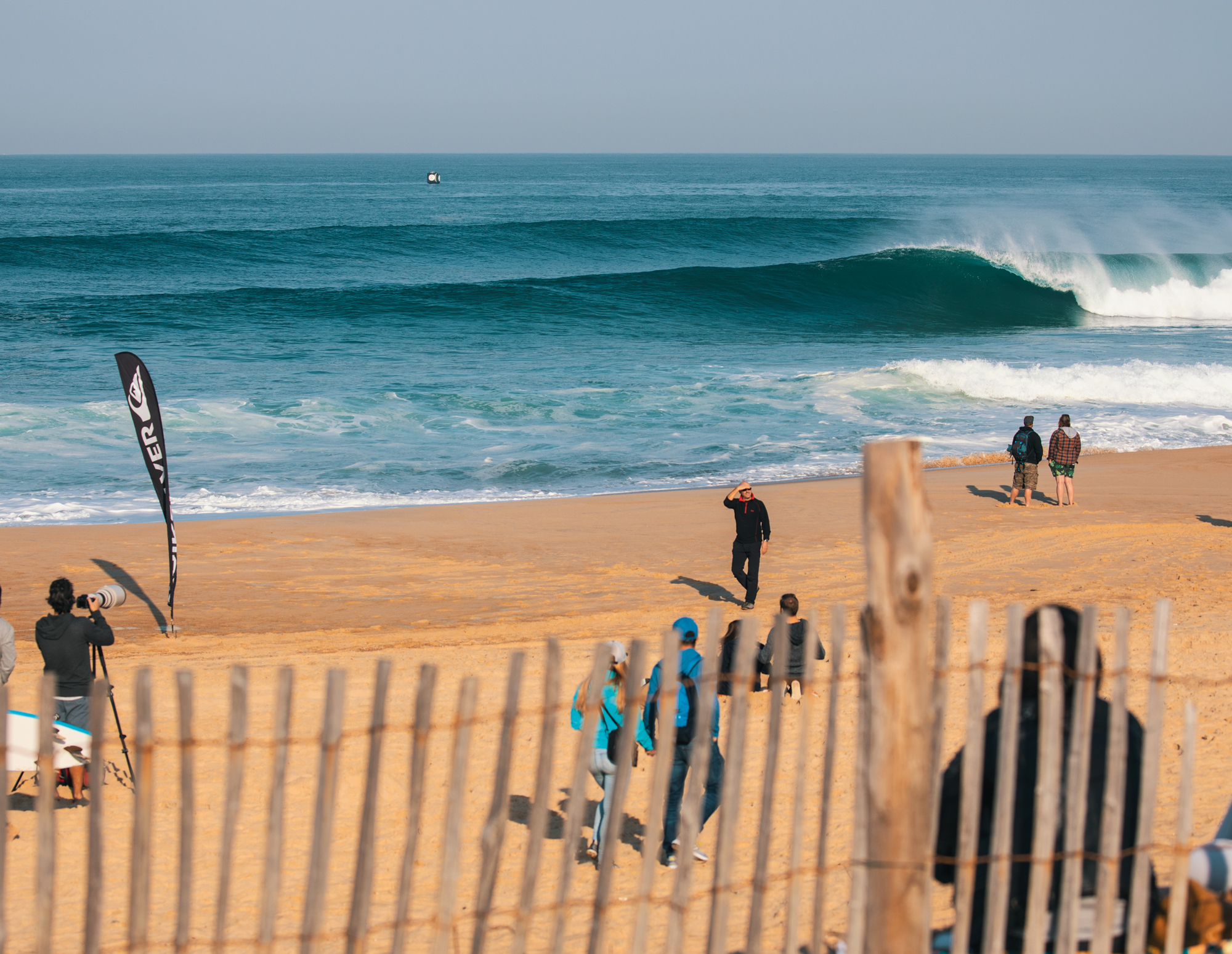 PORTUGAL
8. Angeiras
This charming site near the western coast of Portugal is the perfect getaway for families and winter sun-seekers. With fantastic swimming and paddling pools, tennis and mini-golf if it's flat.
9. VagueIra
Within easy reach of an extensive sandy beach hidden behind impressive dunes, Vagueira is a fairly large site shaded under tall pine trees.
10. Vale Paraiso Natur Park
A warm and pleasant, well-managed site situated near long beaches of white sand perfect for water sports. Nearby is Nazaré is an old fishing village you may have heard of! Nazare is pretty cool with a harbour, a lift to clifftop Sitio and many outdoor bars and cafes at the marina.
11. Guincho
Situated in the dunes of Guincho, it is ideally placed for a mix of surfing, and exploration of Lisbon, 30km away. Play area, swimming and paddling pool provide plenty of entertainment for families.
12. Turiscampo
Based outside of Lagos, one the main surfing hubs of the Algarve, with excellent access to the south coast beach of Burgau, Luz, Zavial and Sagres, and west coast beaches. Large California swimming pool complex and new covered pool.
SOUTHERN SPAIN
13. La Rosaleda
In the beautiful Costa de la Luz region, it is surrounded by charming little villages and just a short drive from Conil de la Frontera, a picturesque seaside town.
13. Valdevaqueros
Set at Tarifa on Andalusia's southernmost tip, this friendly site is great for active families or – being open all year – it also has plenty of scope for day trips to the Med on swells, Gibraltar and Morocco.
14. Roche
Situated in a pine forest near to Andalusia's beautiful sandy beaches on the famous 'Coast of Light', Roche is close to Conil la Frontera, a much-loved destination for UK campers, especially in winter. Its rural location makes it tranquil.
Caravan and Motorhome Club sites through europe
for more information and membership
go to camc.com or call 01342 318813
To find out more about Surfing England, head to: surfingengland.org or check them out on social @SurfingEngland. You can directly support the English Surfing Community and become a member from as little as £15/year!