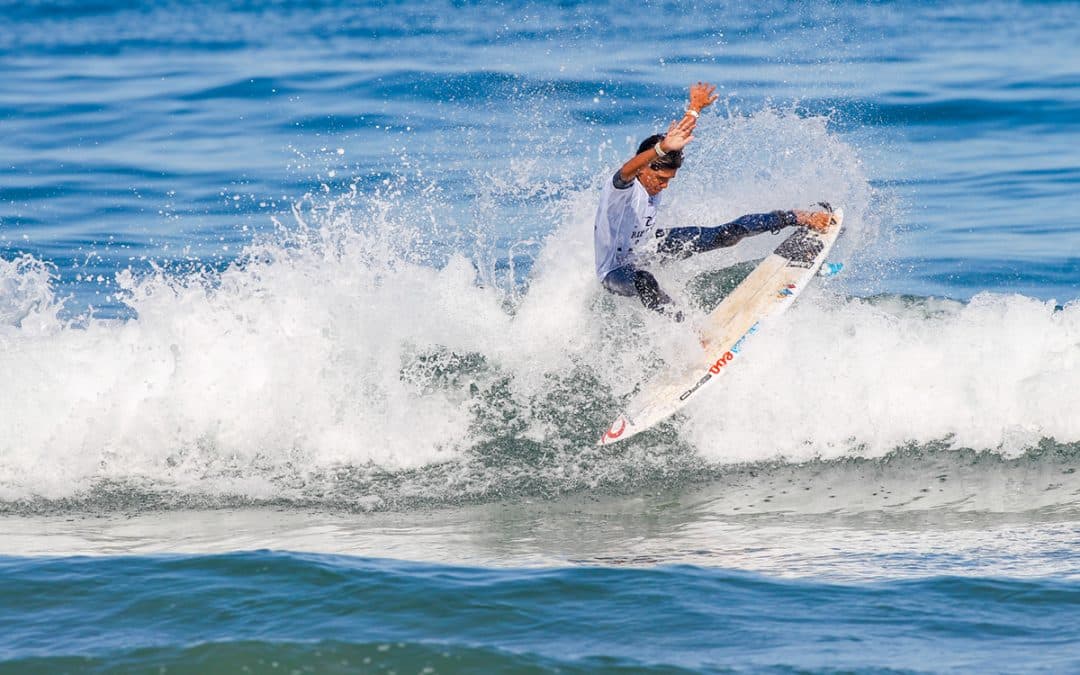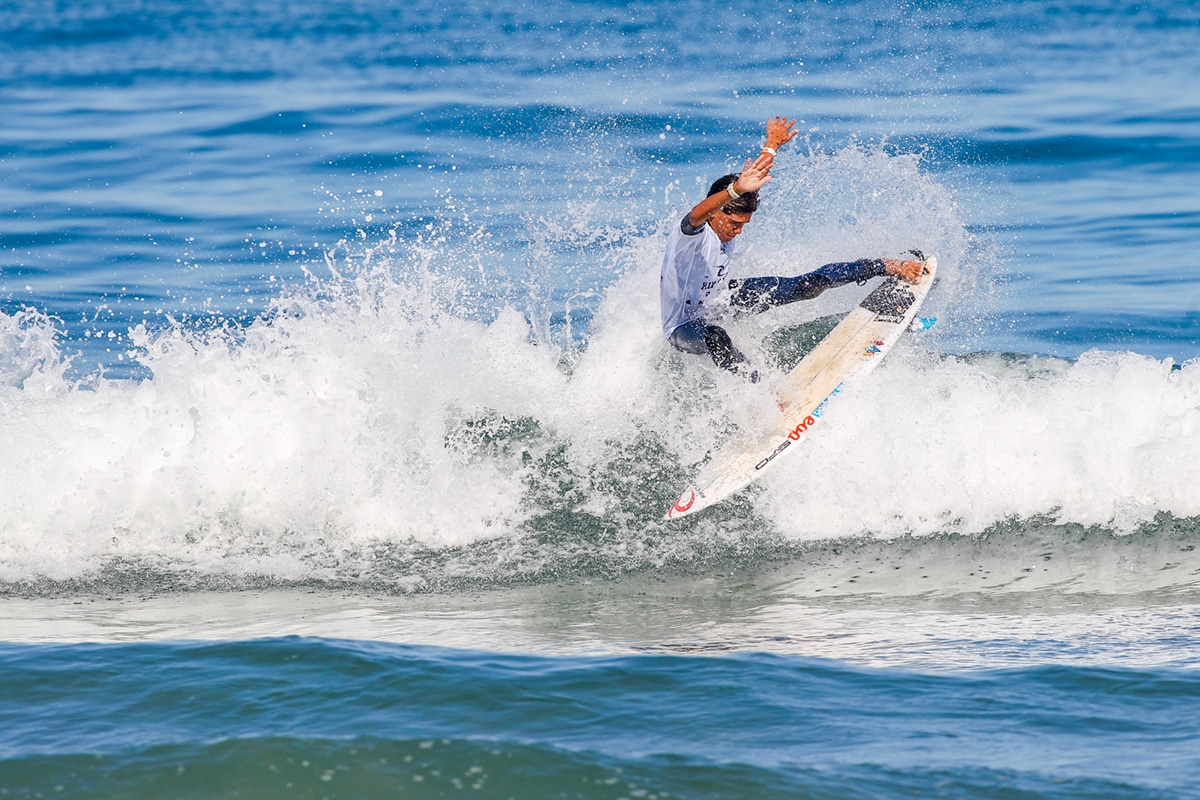 Matias Canhoto Photo: WSL / Masurel
World Surf League (WSL) Europe, the city of Anglet and Rip Curl Europe announced yesterday at a press session the signing of a 3-year partnership to support the growth of the Qualifying Series (QS) event in Anglet through to 2024
"The love affair between the city of Anglet and the sport of surfing dates back 60 years now," Claude Olive, Mayor of Anglet stated. "Anglet is known worldwide for the quality of its waves and the laidback lifestyle we enjoy here. My team and I have worked since 2015 on getting Anglet back onto the professional surfing scene and we're delighted to welcome an iconic Australian surf brand, Rip Curl alongside. We're confident this new partnership will further reinforce our position as a major event on the French and European schedule of competitions."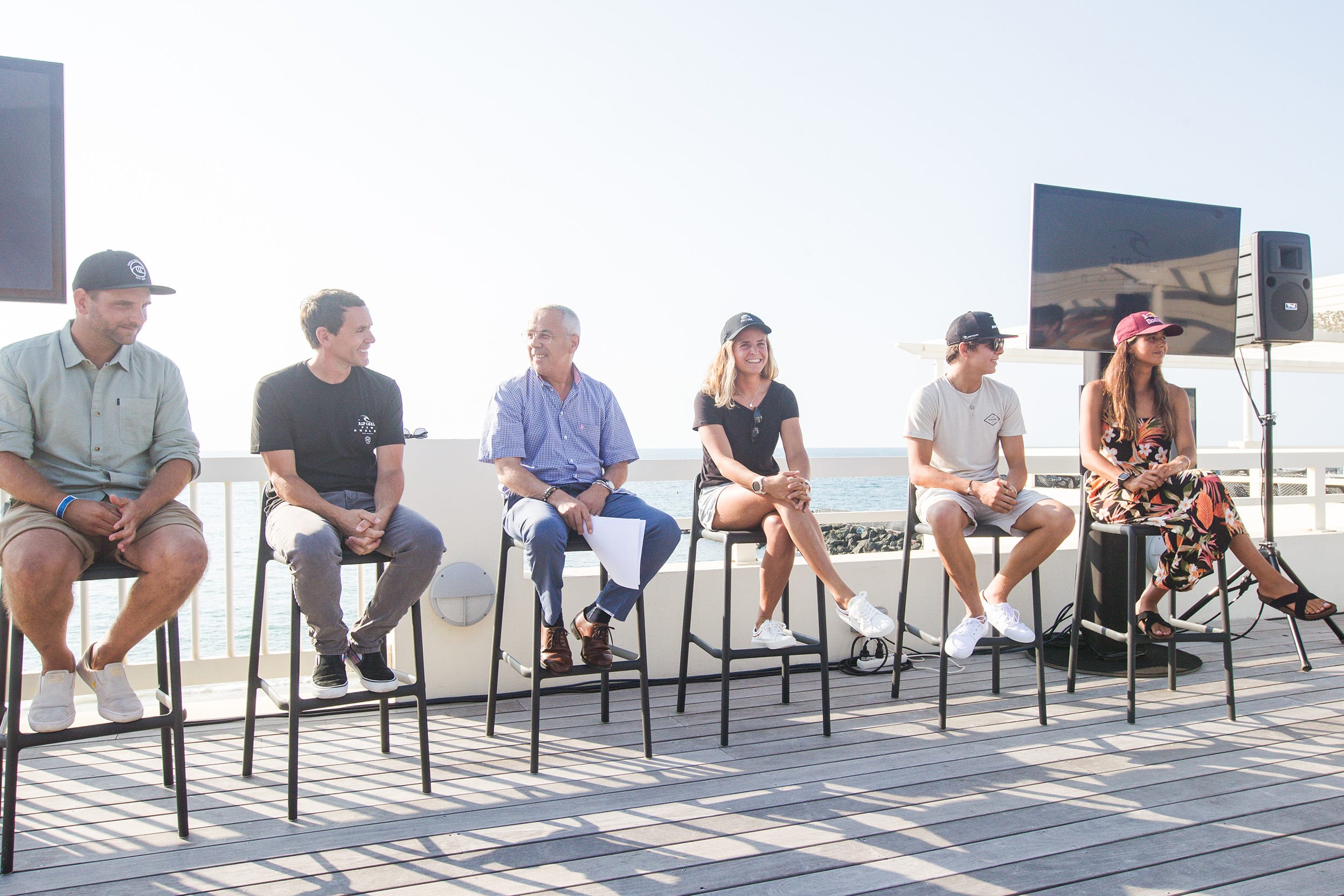 Pictured: Left to right – Cheyne Bradburn, Events and Marketing Manager WSL Europe , Mathieu Lefin, President Rip Curl Europe, Claude Olive, Mayor of Anglet and surfers Pauline Ado, Kyllian Guerin, Teresa Bonvalot Photo: WSL / Masurel
"Rip Curl is proud to team up with the city council of Anglet and the World Surf League to support this event through 2024," Mathieu Lefin, Rip Curl Europe president added. "We are already heavily involved at the global level with the Australian leg of the Championship Tour this year as well as the Rip Curl WSL Finals for the next three years. We also wanted to get involved at the grassroots level to create opportunities for French and European surfers to work, improve and eventually make it to the highest level of competition."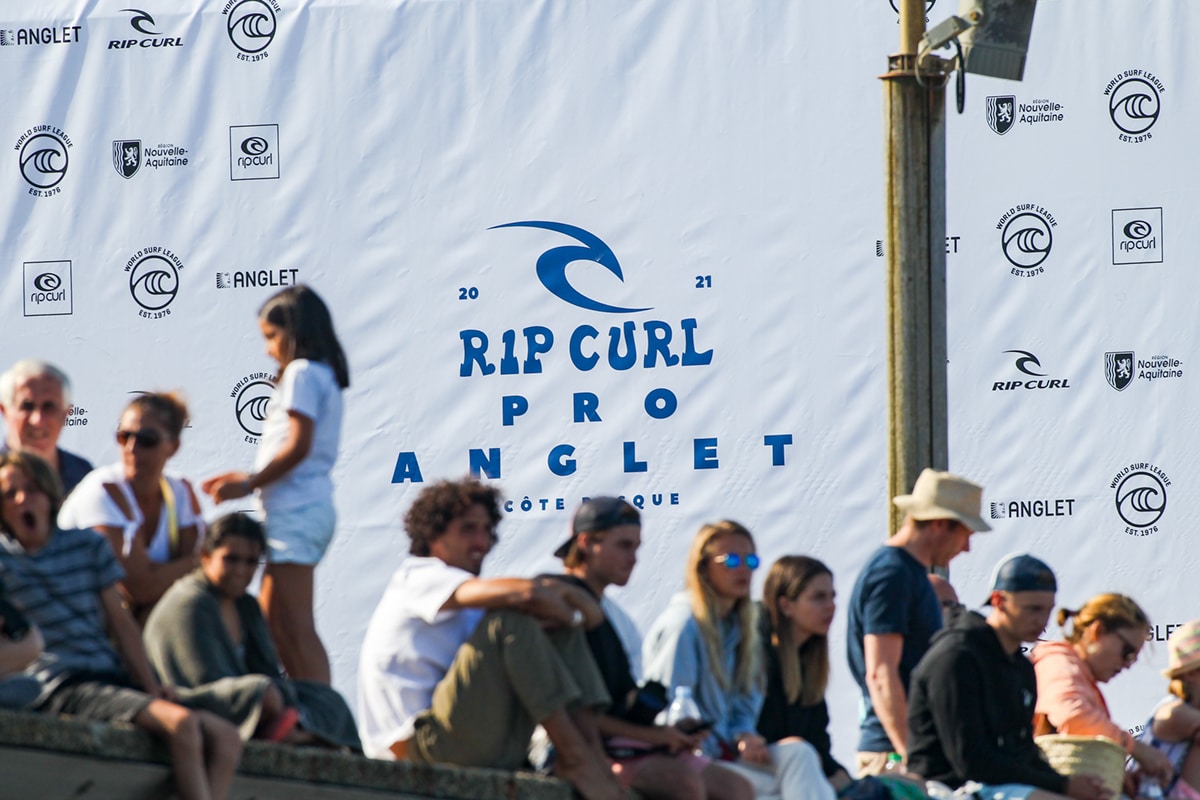 "Firstly I want to thank the city council of Anglet for the confidence they've shown us in the work that has been done since 2015," Cheyne Bradburn, Events and Marketing Manager, WSL Europe said. "I'm very happy to now welcome Rip Curl as our partner for the next three years. The local, regional and national governments, brands, the federation and WSL have a common vision of building great events in France to prepare our athletes to reach the highest level of professional surfing by 2024."
"This event at home is the perfect way to get back into competition rhythm after the Tokyo Games," Pauline Ado, Anglet local, Olympian and former CT athlete commented. "It was a lot, emotionally and of course a taxing experience physically and mentally as well. I'm happy to get back to work this week with the continuing goal to get back to the Championship Tour and it starts right here at the QS level. 2024 is definitely on my mind as well, that first Olympic experience was incredible and I would definitely love to do it again in the next games."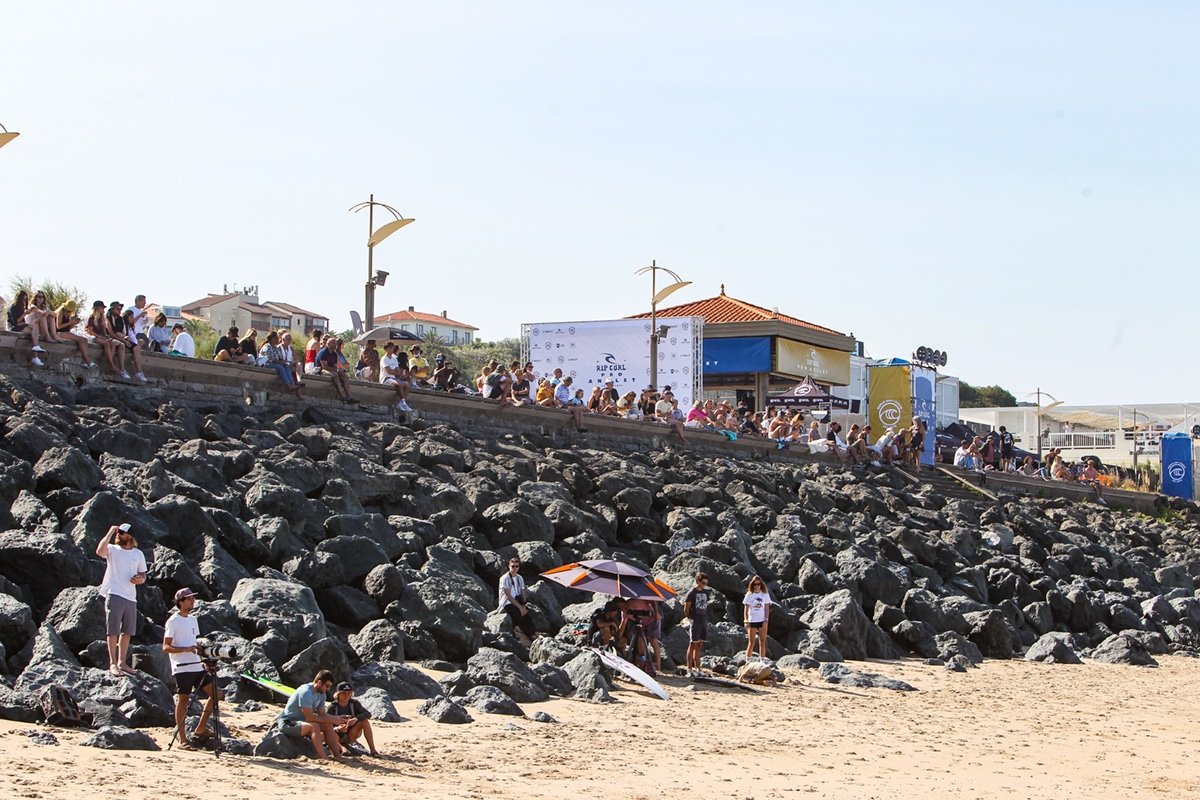 Rip Curl Pro Anglet Continues Briefly on Day 3
After a quick start on Tuesday, competition was put on hold Wednesday and only just managed to run a few more heats in small but contestable surf at the Chambre d'Amour this morning. The men's Round of 96 was completed as the remaining three days of the event waiting period are still very uncertain wave-wise. The next call will be at 11 a.m Friday.
LIVE Scores, Full Results and Updates
Check out all the LIVE scores, heat results, photos and videos at wsl.tv/anglet21.