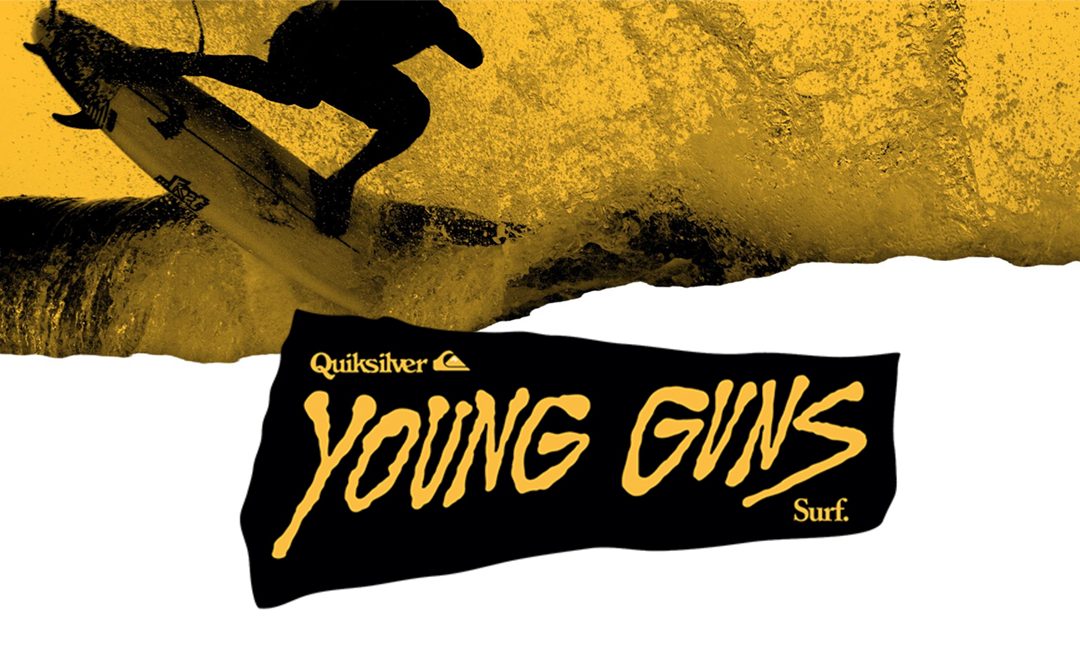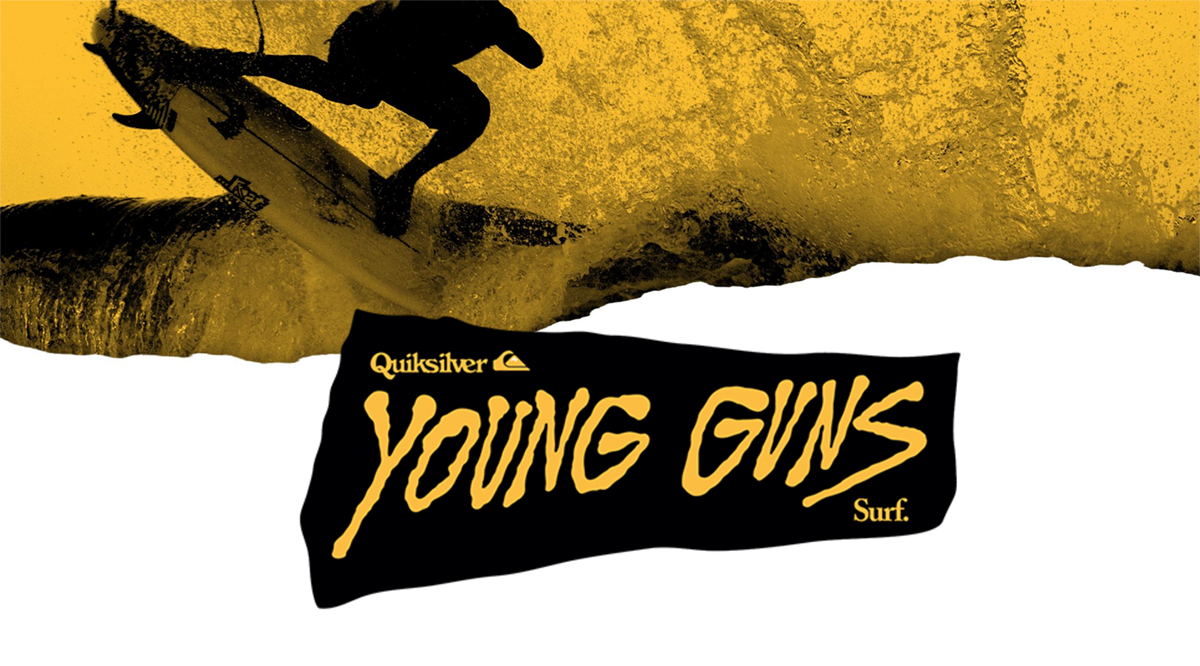 One post and one chance for surfers from all over the world to make their dreams come true! From August 1st, young surfers from all around the world are invited to take part in the Young Guns Surf 2019 This unique contest, organized by Quiksilver has one goal: to find the future icons of tomorrow. Back in the days called King of the Groms, this competition exclusively reserved for under-18s, has acted as a springboard for surfers for more than 20 years. Jérémy Flores, Gabriel Medina and Mikey Wright, legends of the CT, forged their reputations here. More recently, Rio Waida, winner in 2016, and Samuel Pupo, won the 2017 and 2018 editions, have become legendary Young Guns. Now, we are giving surfers all around the world a chance to take part!
QUIKSILVER YOUNG GUNS, IT ALL STARTS ON INSTAGRAM!
Those Young Guns who now want to make their mark on this prestigious event, are invited to post a video of their best waves on Instagram and tag @Quiksilver followed by the hashtag #YGSurfContest. Selected by the public and a prestigious jury made up of Mikey Wright, Zekke Lau and Kanoa Igarashi, the four best surfers will qualify for the final, which will take place from November 1 to 8, 2019, at the legendary surfing location of Ericeira in Portugal. Kanoa Igarashi and Tiago Pires will then take over to decide on the winner. The 2019 Young Gun Surf will receive a prize of $10,000.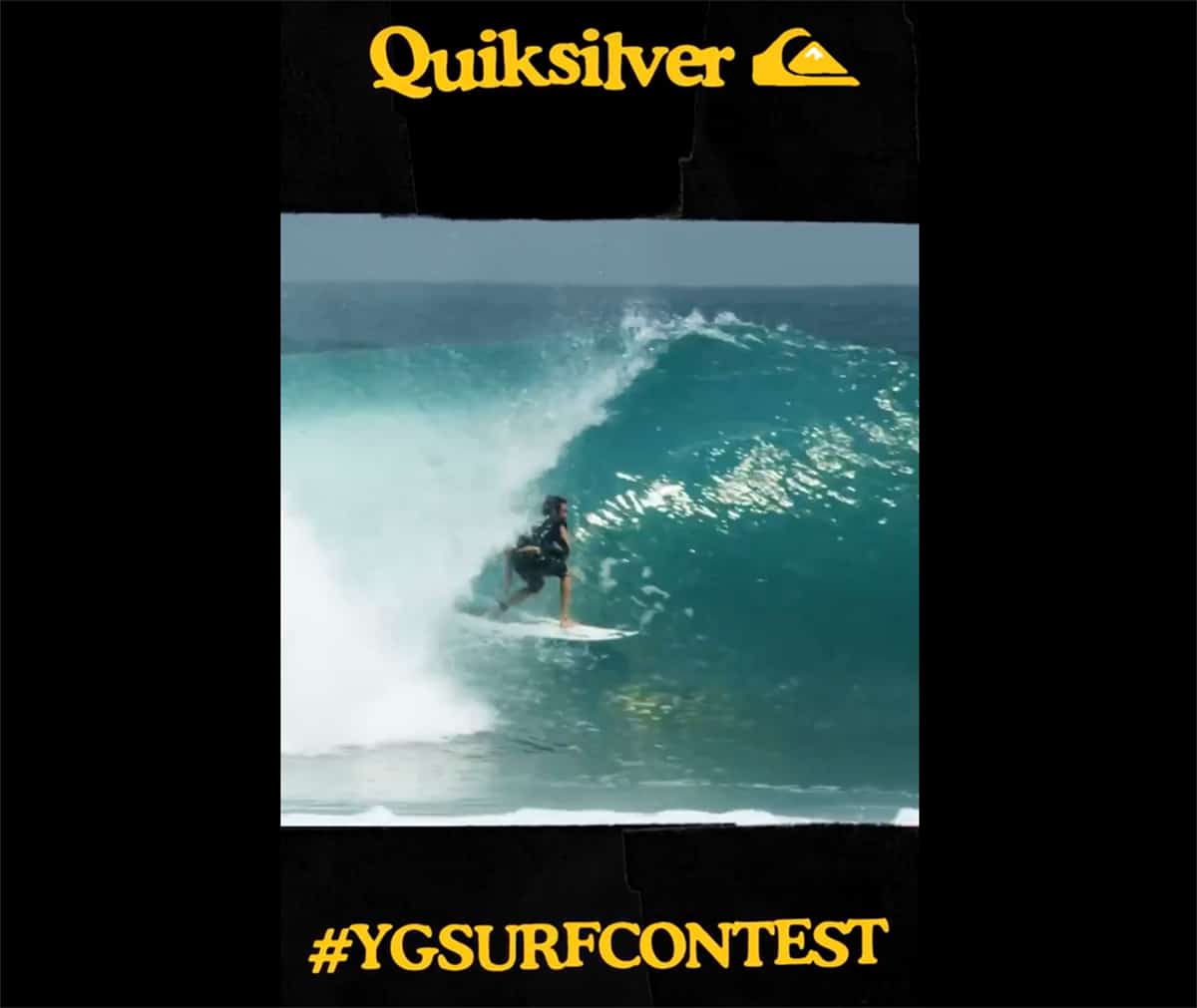 PHASE 1 – OPENING OF APPLICATIONS ON AUGUST
1 August 1 – August 29, 2019
The Young Guns Surf is open to all surfers under 18 years of age (and over 13 on August, 1st). To take part, simply post your best clip on Instagram and tag @quiksilver along with the hashtag #YGSurfContest. All applications will be analyzed and dissected by an international jury made up of Mikey Wright, Zekke Lau and Kanoa Igarashi. Their selection will be based on three criteria: technique, creativity and flow.
At the end of this first step, eight young surfers will be picked. The names of the lucky eight will be posted on September 5 on Quiksilver's website and social platforms. https://quiksilver.com/surf/events/young-guns-surf/?geopopup=false Each video posted may contain a single wave or an edit of several tricks. The only rule is that the total duration must not exceed 60 seconds! The author of the most creative video will receive $1,000.
PHASE 2 – THE PUBLIC VOTE!
September 5 to 10
From September 5 to 10, the eight finalists will be featured on @quiksilver's Insta stories. The public will vote for its favorite surfer via a poll built into Instagram. The Grom with the most votes will qualify for the final. The other three candidates will be selected by Mikey Wright, Zekke Lau and Kanoa Igarashi.
PHASE 3 – THE FINAL
The four young Guns selected will fly to Portugal. The final will take place from November 1 to 8, 2019 at Ericeira, Portugal. Quiksilver will broadcast the final on social and post a recap video so that you can enjoy the experience as if you were right there in Portugal with us.
THE JUDGES
Tiago Pires
The first Portuguese man to join the world elite, Tiago Pires is a legend. The 39-year-old Lisbon-born surfer ended his professional career in 2015 after spending eight years on the CT. Despite of that, "Saca", as he is nicknamed, tirelessly continues to surf, with a special affection for the waves of Ericeira, a place that he loves more than any other.
Kanoa Igarashi
Kanoa Igarashi is a phenomenon. Thrust onto the CT at 18 years old, he made an impression when he caused problems for the highly experienced Michel Bourez at the Billabong Pipe Masters 2016 where he finished in second place. When he won the Corona Bali Protected last May aged 21, Kanoa became the first Japanese man to win an event on the Tour.
Mikey Wright
The apple doesn't fall far from the tree! The brother of Owen and Tyler – world champion in 2016 and 2017 – it's now the turn of Australian Mikey Wright to make his mark on the pro circuit. On the podium last year both in Bali and at Margaret River, he is confidently following in the footsteps of his illustrious older brothers. Currently out with a back injury after a spectacular fall at Pipeline, he is hoping to be able to get back to competiting very soon and once again get people talking about his explosive style.
Zekke Lau
Although his route to the top has been full of pitfalls, Zekke Lau has always confronted these head on. On the podium at Bells Beach in 2017 and Rio in 2018, he tirelessly continues to demonstrate his powerful surfing style on some of the most beautiful waves in the world with one and only goal in mind: to become world champion!