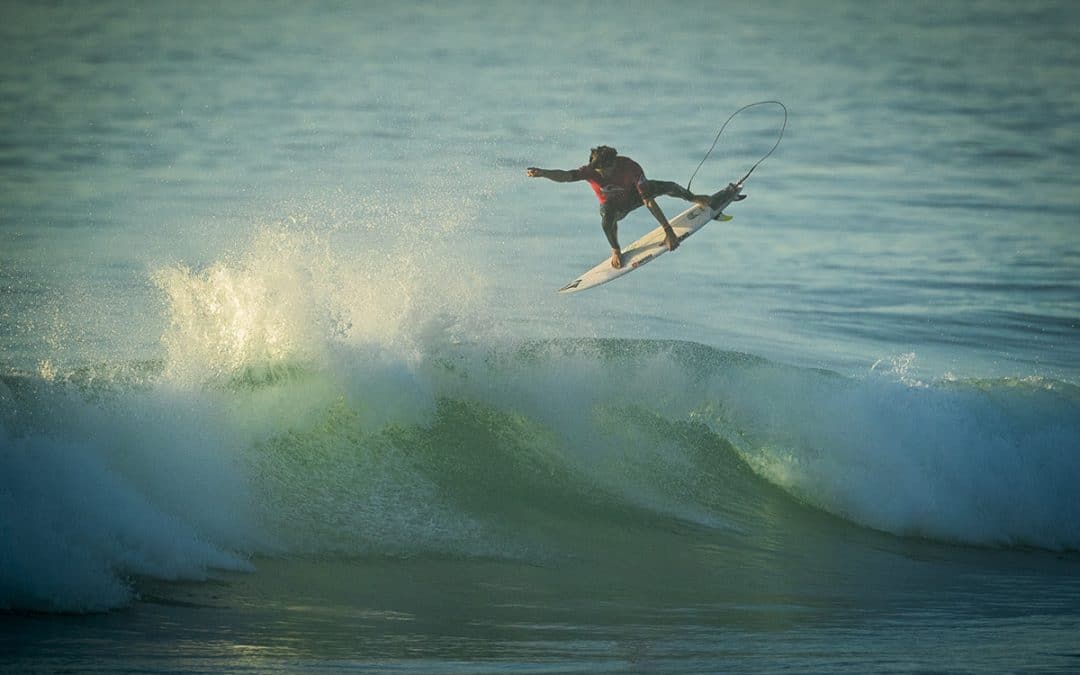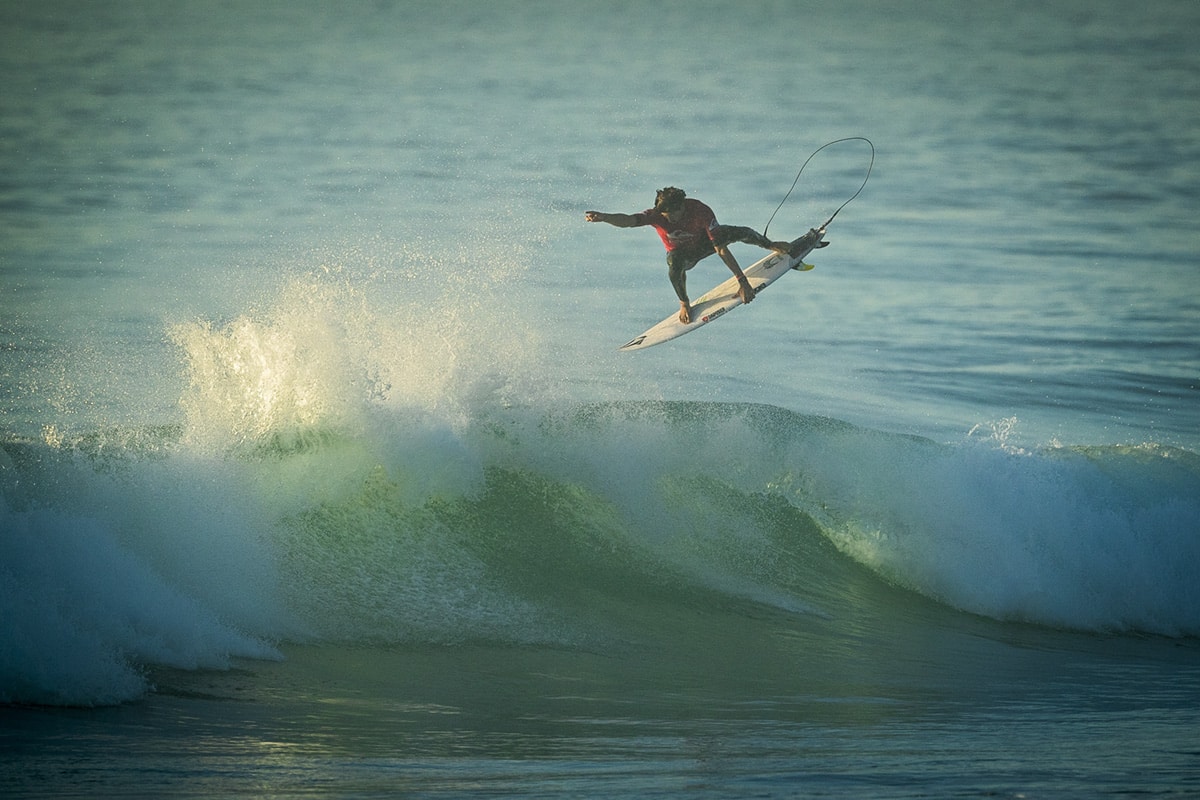 Yago Dora (BRA) takes it to the air in the day's final heat. Photo: © WSL /  Poullenot
Capbreton / Hossegor / Seignosse, Landes, Nouvelle-Aquitaine – France (Tuesday, October 19, 2021) – Stop No.3 on the Challenger Series, the Quiksilver and ROXY Pro France resumed yesterday in building three-to-five foot surf at Culs Nus and maximised the potential of the conditions to complete the women's Round of 64 and 13 heats of the men's Round of 96.
The event also ran partially using double banks, where two heats surf simultaneously but on different peaks as the lineup in France offered the option. Eventually the tide made the two peaks connect and event officials had to revert to the usual single bank system.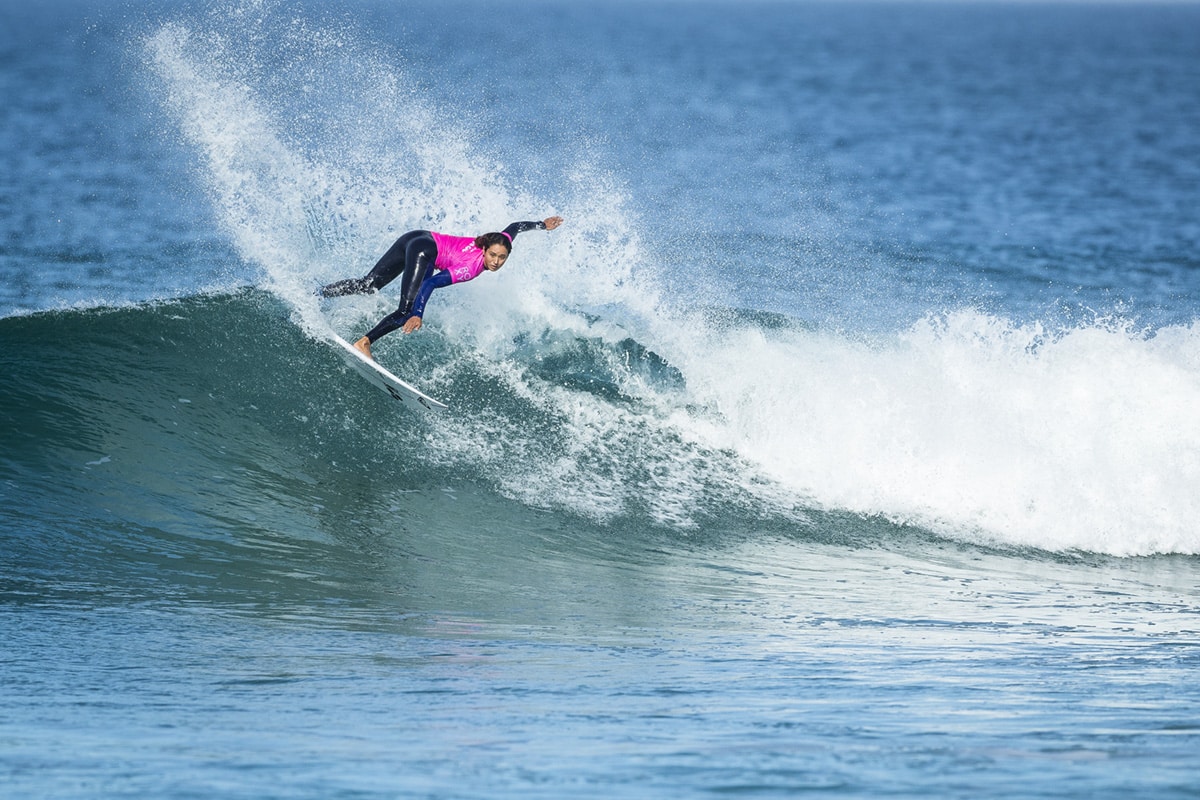 Vahine Fierro (FRA) dominated at the ROXY Pro France. Photo: © WSL /  Poullenot
French Crew Bounces Back at Roxy Pro France
While the opening day was devastating for the French crew with three surfers eliminated early, today felt like redemption with the next three brilliantly advancing in first position. It started with World No. 4 Johanne Defay (FRA) in Heat 9, quickly followed by Pauline Ado (FRA) in Heat 11 and finally the day's standout, Vahine Fierro (FRA) in Heat 14.
The Tahitian was warming up and focusing on the main lefthander when it was decided that competition would switch to the double podiums and she had to surf on the other side of the bank, and on a righthander. It took her no time to adapt as she started on a clean right on her backhand and destroyed it for a 7.83, the highest score of the day at that point.
"In France you always have to be ready for anything," Fierro said. "I'm actually glad they put our heat on the other bank cause the waves were better at that point of the tide. I grew up on an island where I always go right, I actually didn't surf a left before I was 14 years old so obviously I love going on my backside."
Local pro and former Championship Tour surfer Joan Duru (FRA) also advanced in first as well as Maxime Huscenot (FRA), capitalizing on perfect knowledge of the tricky banks of Hossegor.
Wildcard Marco Mignot Makes Waves in Debut Challenger Series Appearance
The young Frenchman who grew up in Mexico blasted his way through the Round of 96 with amazing turns on his backhand, bringing a lot of variety and progressive moves to post a solid 15.07 total, the second highest of the day. Mignot advanced ahead of Championship Tour surfer Matthew McGillivray(ZAF), eliminating hopefuls Billy Stairmand (NZL) and Sheldon Simkus(AUS) in the process.
"I want to thank Quiksilver first of all for giving me this opportunity and believing in me," Mignot said. "I just got these three waves and fell on my first but I managed to get two really good ones and finish them strong. We didn't have many opportunities this year so to be able to compete on the Challenger Series in France is amazing."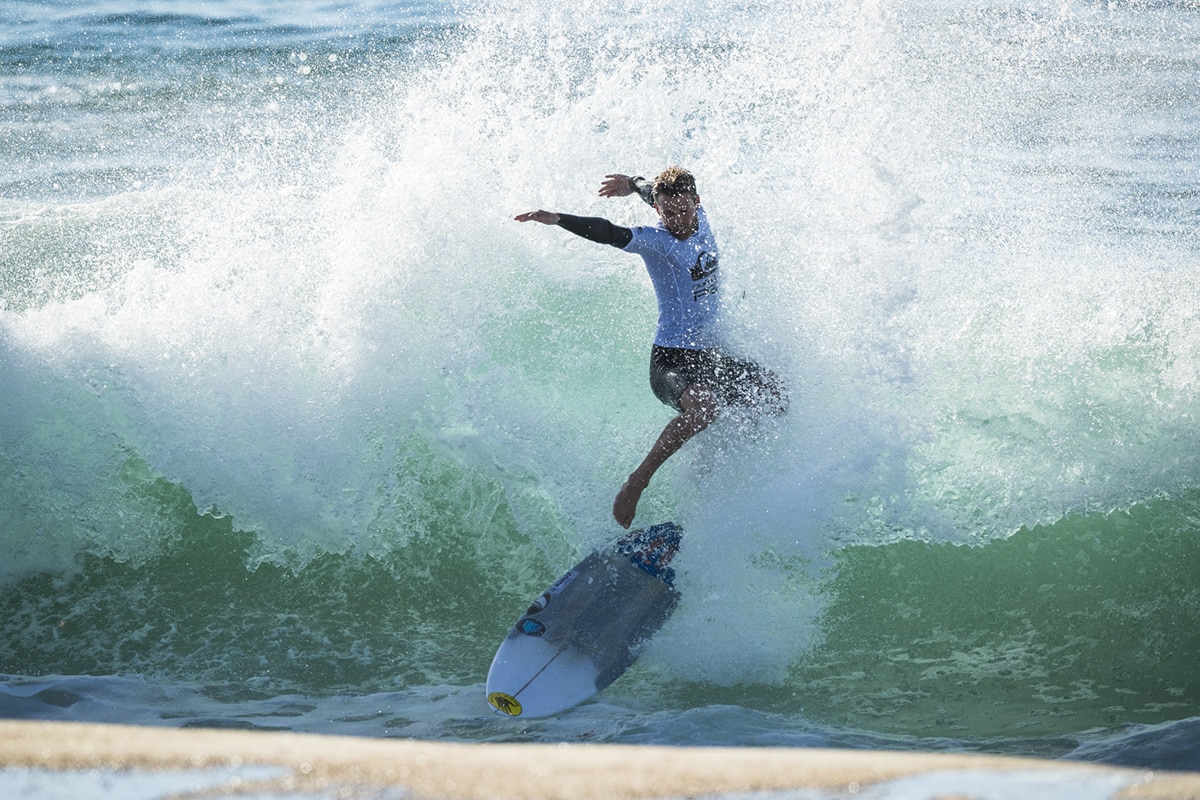 High Tide Pumps Perfect Lefts Into Dangerous Shorey
While a lot of the previous heats had a bumpy lineup, when the tide neared its high mark the lineup cleaned up nicely and started pumping perfect four foot, mostly lefts with a critical and committed last section that ended dry on sand. The likes of Connor O'Leary (AUS), Callum Robson (AUS), Marcos Correa(BRA) stood out from the crowd in the Quiksilver Pro France opening round with big, risky turns into the sand to post solid scores.
"I really had a lot of fun out there," O'Leary stated. "We have a good group of Aussies coming down and cheering everyone on every heat and trying to get a vibe going. It gets lonely on this tour so we're trying to create a family aspect and it's been great."
The Aussie family did lose Ericeira standout Jackson Baker (AUS) in the opening round and will turn to O'Leary, Robson, Jacob Willcox (AUS) and more when the event continues.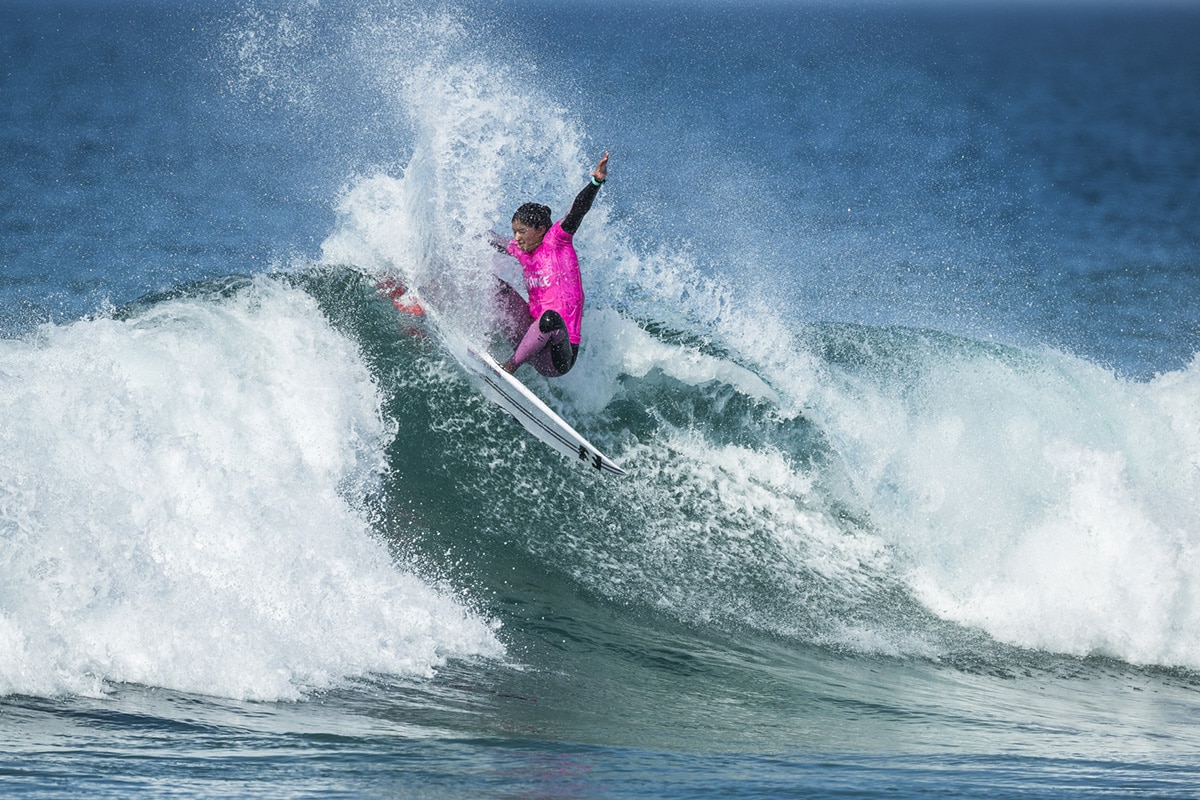 Luana Silva (HAW) suffered a shock elimination despite surfing of this caliber  Photo: © WSL /  Poullenot
Upsets Continue as Underdogs Advance in France
The remaining heats of the Women's Round of 64 weren't nice to the rankings leaders as Hawaiians Gabriela Bryan (HAW), Luana Silva (HAW) and Bettylou Sakura Johnson (HAW) all bowed out early. In the shifting peaks of culs nus, this opened the door for the likes of Daniella Rosas (PER), Rachel Presti (DEU) and more who grabbed the all-important advancing spots into the Round of 32.
In the men's event, Michael Rodrigues (BRA), Sebastian Zietz (HAW), Patrick Gudauskas (USA), Charly Martin (FRA) were part of the upsetting early eliminations as well.
Event officials will reconvene at 8:15 a.m (CET) Wednesday (today) for the next call.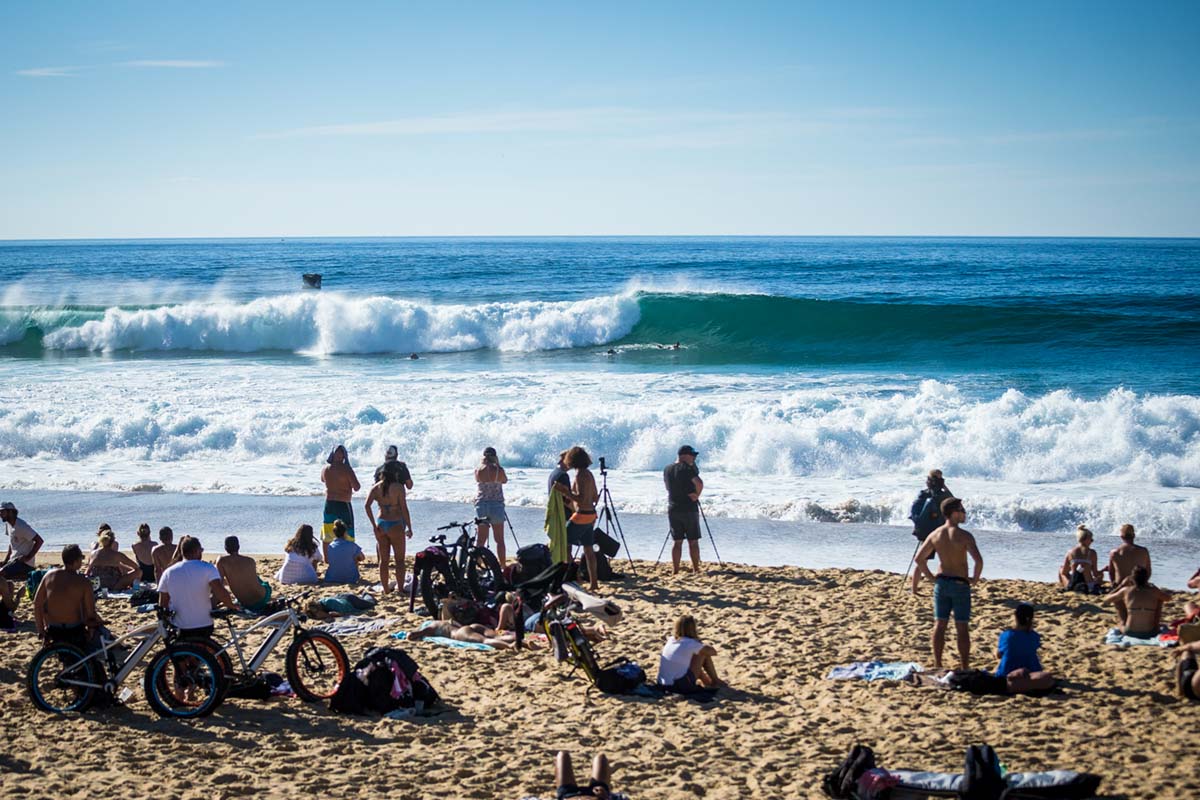 For all results, photos, video highlights and press releases, log on to worldsurfleague.com.
The Quiksilver and ROXY Pro France are made possible with the support of the cities of Capbreton, Hossegor and Seignosse, MACS, Landes, Nouvelle-Aquitaine, Quiksilver and ROXY, Oakley, Hydro Flask, Tourtel Twist.