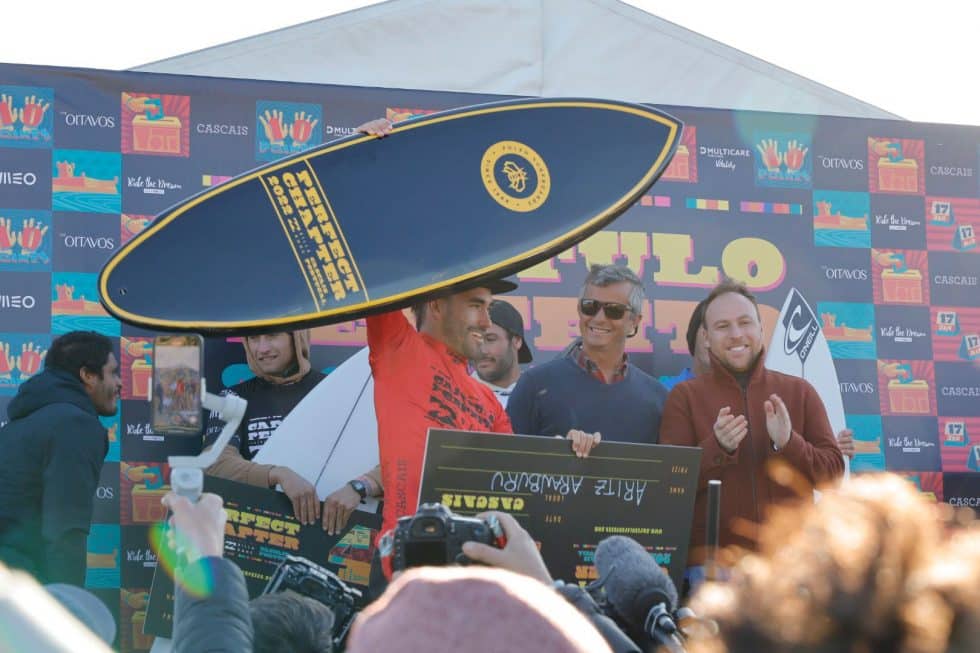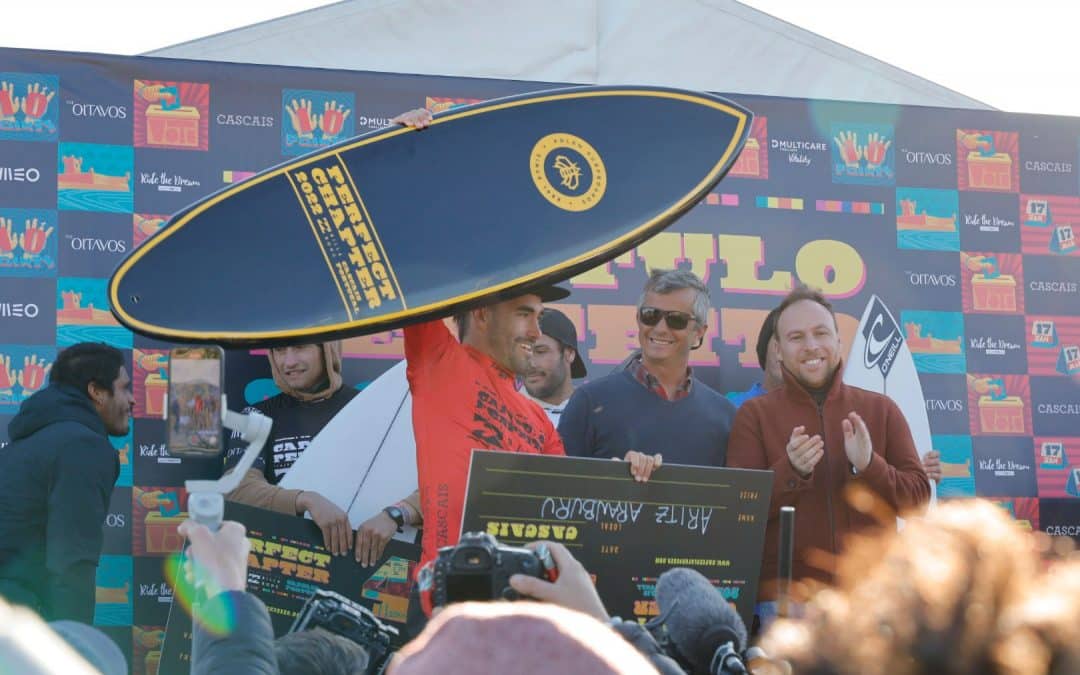 Aritz Aranburu won the Perfect Chapter today in offshore six-foot barreling waves at Carcavelos Beach in Cascais, Portugal. In the final, the Basque Country surfer scored a total of 12 points, besting Cory Lopez who scored 10,25. In third and fourth place came local surfer Pedro Boonman (6,05) and Hawain Kiron Jabour.
Aritz also won the Go Chill Best Score and 58 Surf Best Tube awards. Besides the winner's cheque, Aritz also took home an electric bike courtesy of ElectrikFatBike.
The Best Portuguese Surfer Award went to Pedro Boonman, sole Portuguese surfer in the final Russel Bierke won the Ricard dos Santos Attitude award, and Clay Marzo took home the G-Shock Best Wipeout award.
"It's amazing to win here in Carcavelos, with a huge crowd on the beach, the support was incredible. The level during the contest was amazing, with everyone getting some really good barrels. I'm really stoked to win this contest in perfect conditions and with such great surfers," said a visibly pleased Aritz Aranburu.
"We have the best open-air stadiums for the surfing in Cascais. We want to continue to show both in Portugal and abroad what Cascais has to offer and the quality of our waves. But we also look at surfing in a social context, as sport means reducing social asymmetries and reinforcing territorial cohesion. You can count on us for the next editions of the Perfect Chapter," said Marco Pina, from the Cascais City Council.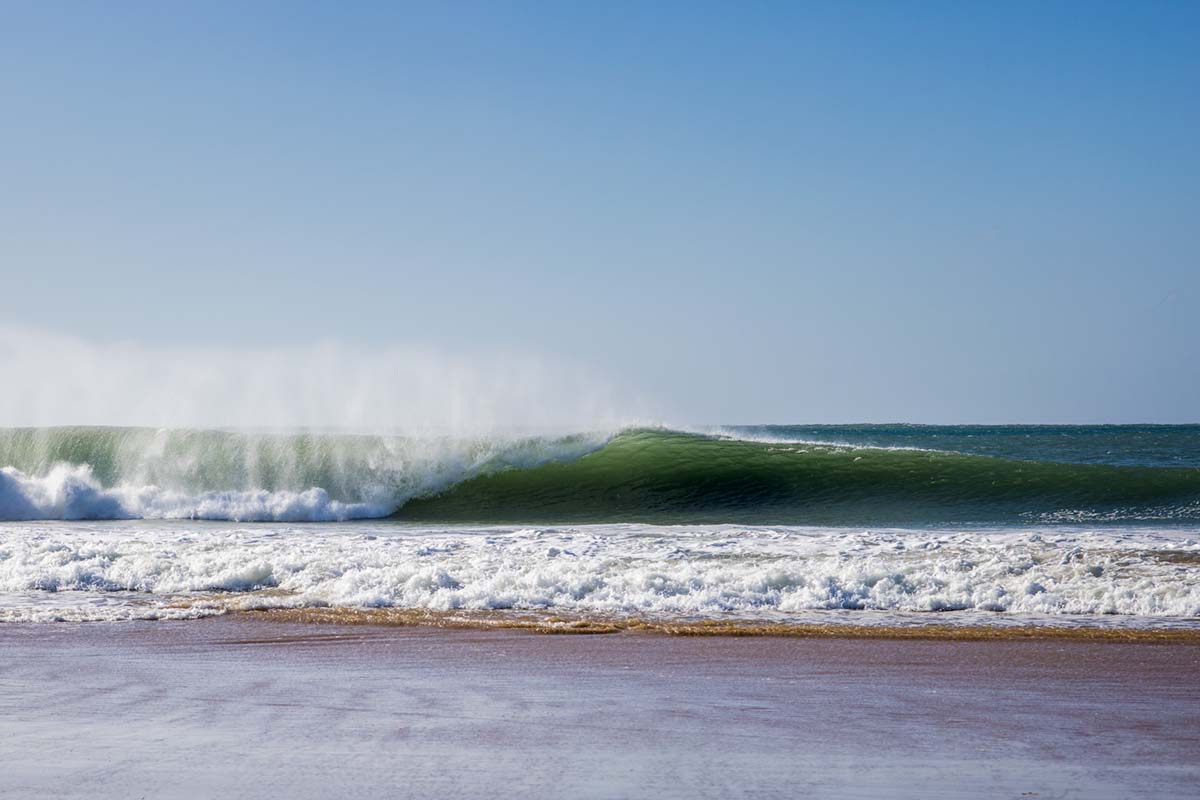 "It's a real win to be able to hold the contest on a Saturday in Cascais, with a packed beach. It's a really great way to showcase surfing in Portugal: Perfect 6 foot plus waves, offshore winds all day, and a group of amazing surfers pushing the level in every heat," said Rui Costa, who's been organizing the Perfect Chapter since 2012.
"We work hard every year to put on a great show, and with conditions like we had today it's easy to motivate surfers, sponsors and the fans to keep coming back year after year."
For further information and full results, check out
capituloperfeito.com