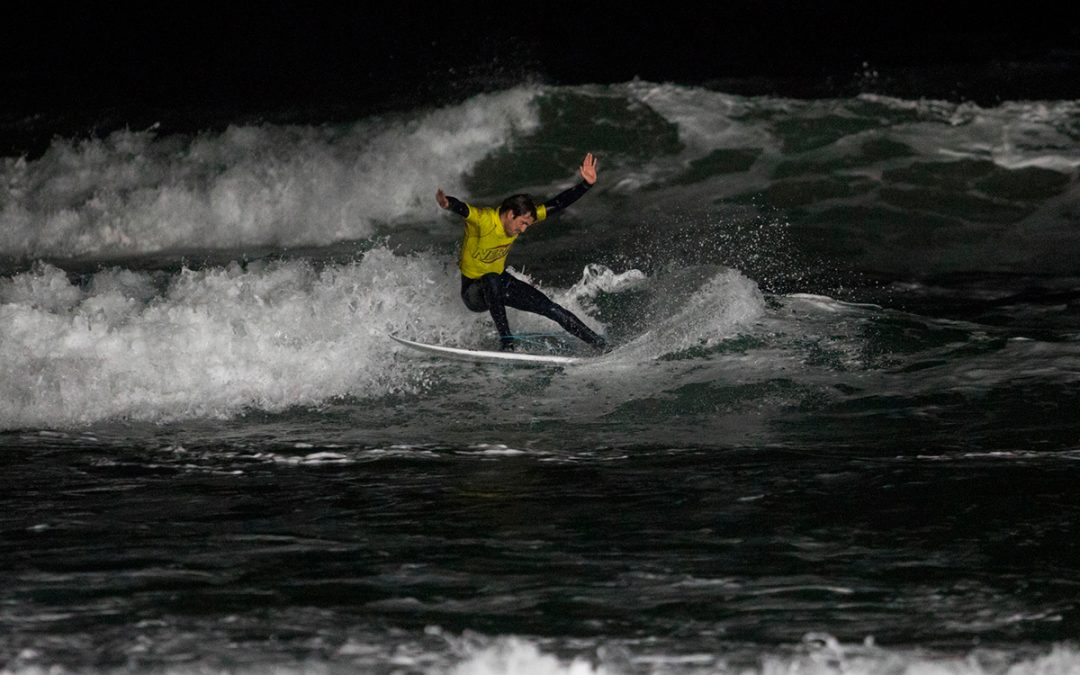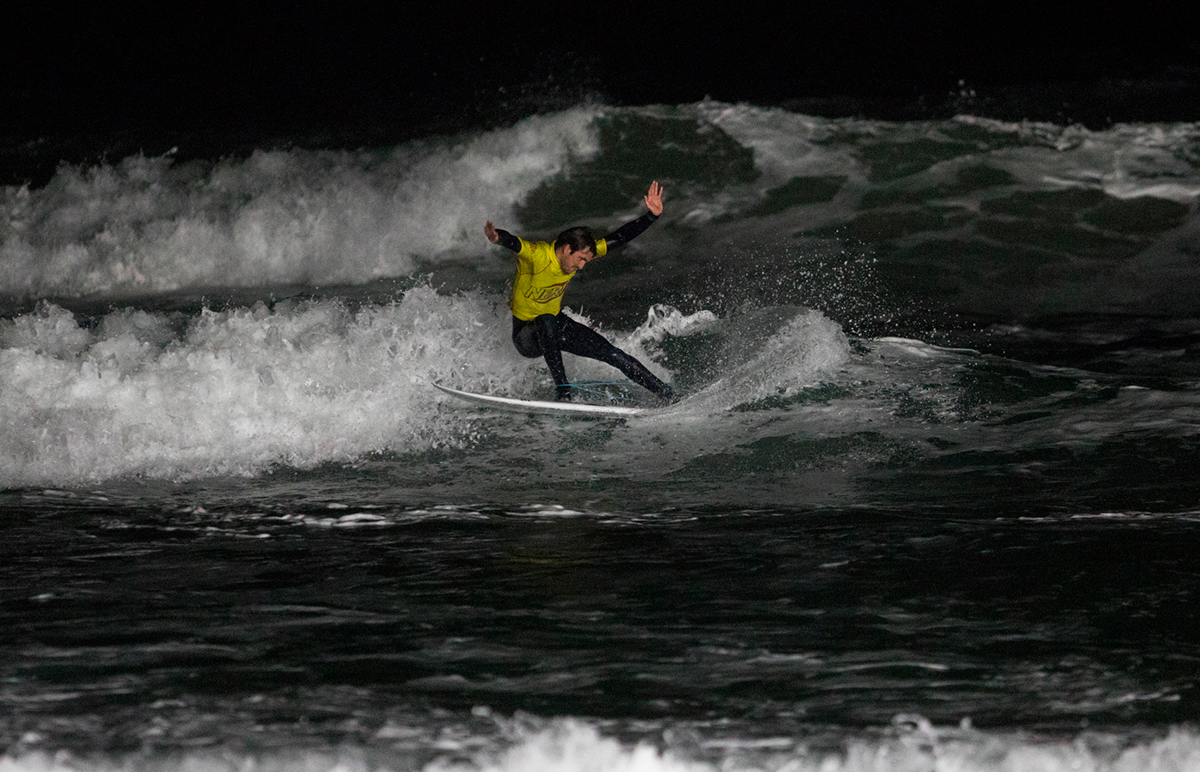 Pro Surfers line up for the first event of the year – The Night Surf Presented by Fistral Beach Surf School & Hire
For the Nineteenth year running, one of the most exciting events ever to come to Fistral Beach will be held on 7th 8th June – Event #1 on the UK Pro Surf Tour, the Night Surf presented by Fistral Beach Surf School & Hire.
Fistral Beach Surf School, one of the leading surf schools in the country are stepping forward to support this unique event, one of only two held in the world. It has proven to be one of the most exciting and legendary events on in the UK.
For 2019 UKPSA has committed to equality across all surfing divisions and we are proud to announce that thanks to the support of our partners Newquay BID, the women and girls will earn the same prize money as the men's and boys divisions. This year we have an impressive £2,000 prize purse on offer for both the men and women.
With the support of the Official Beer – Korev Larger, The Boardmasters Foundation and Fistral Beach Bar, for the first time spectators will also get the chance to enjoy a skateboarding comp, live action and movies on a big screen, live music & DJs, and a festival atmosphere and of course some world-class surfing!
The UKPSA Pro Surf Tour in its 22nd year and the Nightsurf is in its 19th, continues to see more amazing talent showing their skills at some of the best surf locations across the UK. The organization is dedicated to inclusivity and development of talent, and each event of the UK Pro Surf Tour events is a great chance to witness surfers of all nationalities, gender and age come together for some fierce competition in an electric atmosphere.
You can check out other events on the UK Pro Surf Tour here 
https://www.youtube.com/channel/UCz5d3P8YQoUo6jRfPBvolPw