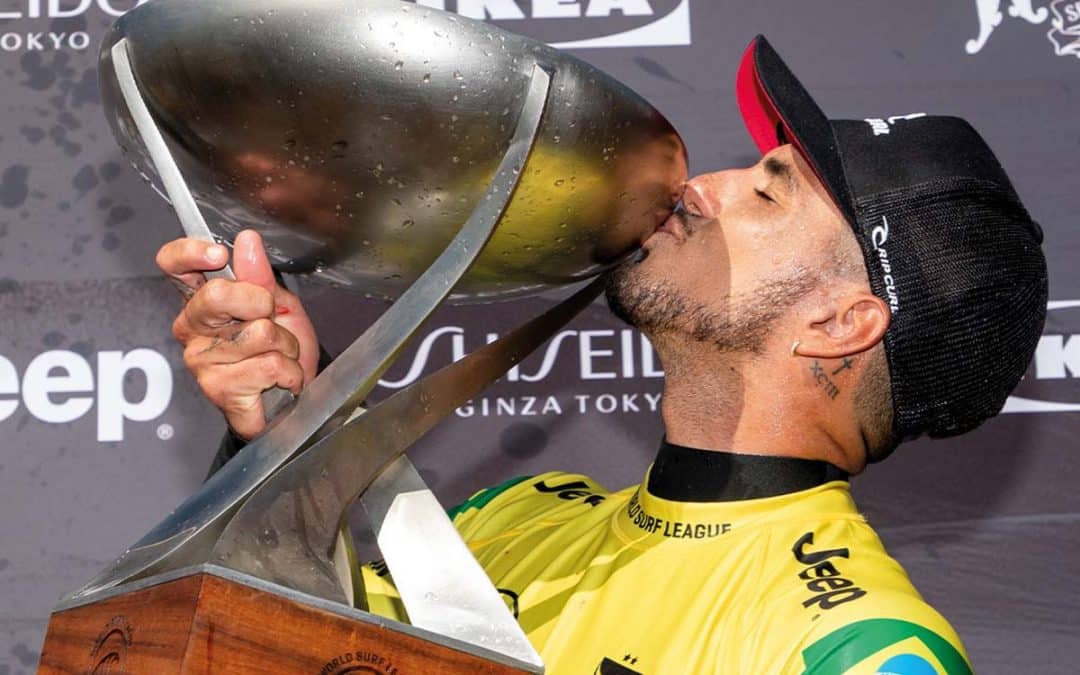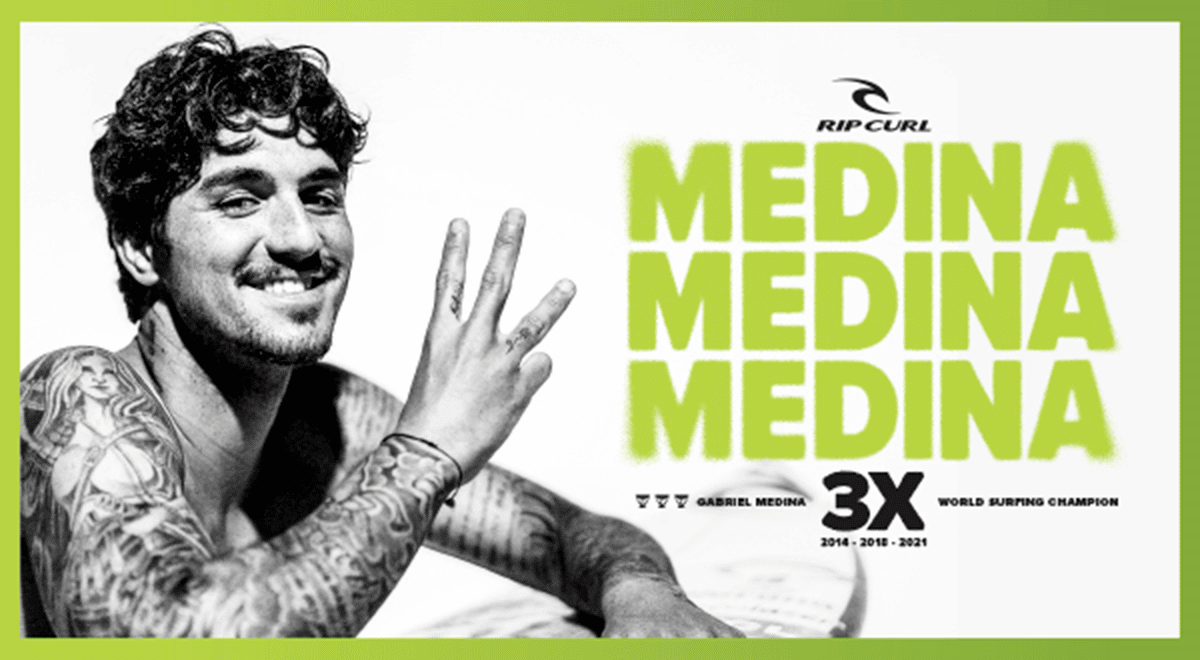 Gabriel Medina dominates at the Rip Curl WSL Finals to be crowned the 2021 WSL World Champion, securing his third World Championship.
After a historic day of surfing at the inaugural Rip Curl WSL Finals, Gabriel Medina secured his third surfing World Championship, beating countryman Filipe Toledo in a new, best of three final format in perfect Southern Californian surf on Tuesday.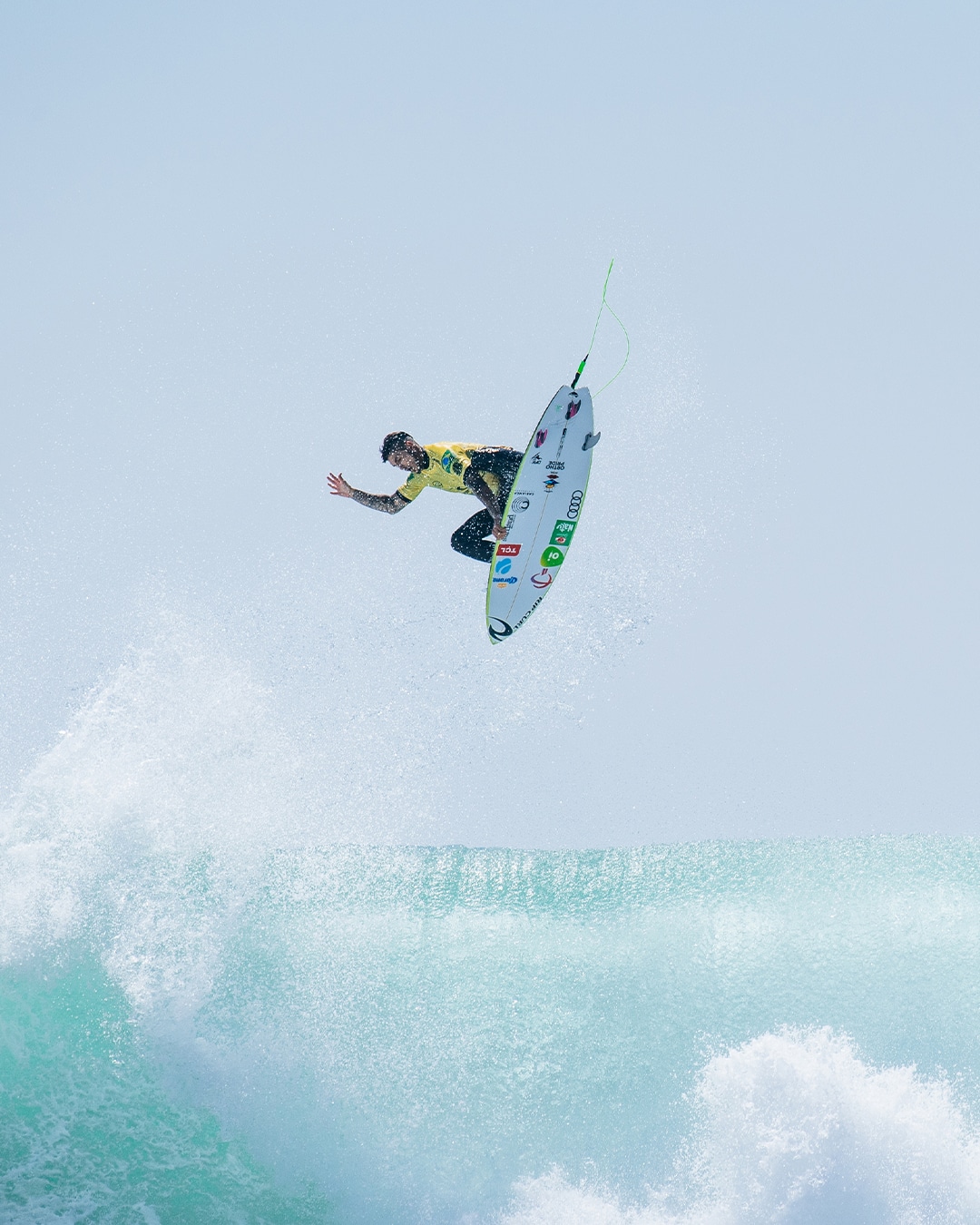 "Dream big. Work hard. Do everything with love", says Gabriel Medina, on his desire to win a third World Title.
For Medina, this third World Title puts him amongst some very heavy company. He joins surfers such as Tom Curren, Andy Irons and Mick Fanning with three Titles.
Heading into the Title Match, the 2021 World Championship was No. 1 seed Medina's lose. After a dominant regular season, the Brazilian goofyfoot just kept right on rolling at Lowers against rival Filipe Toledo.
He opened the best-out-of-three matchup by taking the first heat courtesy of the day's first 9-point ride. A tight heat, Medina ended up edging out Toledo by a mere 0.60 of a point with a 16.30 scoreline.
Medina then went into overdrive in the second heat of the Title Match. Stomping a backflip — a freesurf move he unleashed on the internet just days ago — the judges awarded him a 9.03 for sticking it in competition to put the heat well in his control.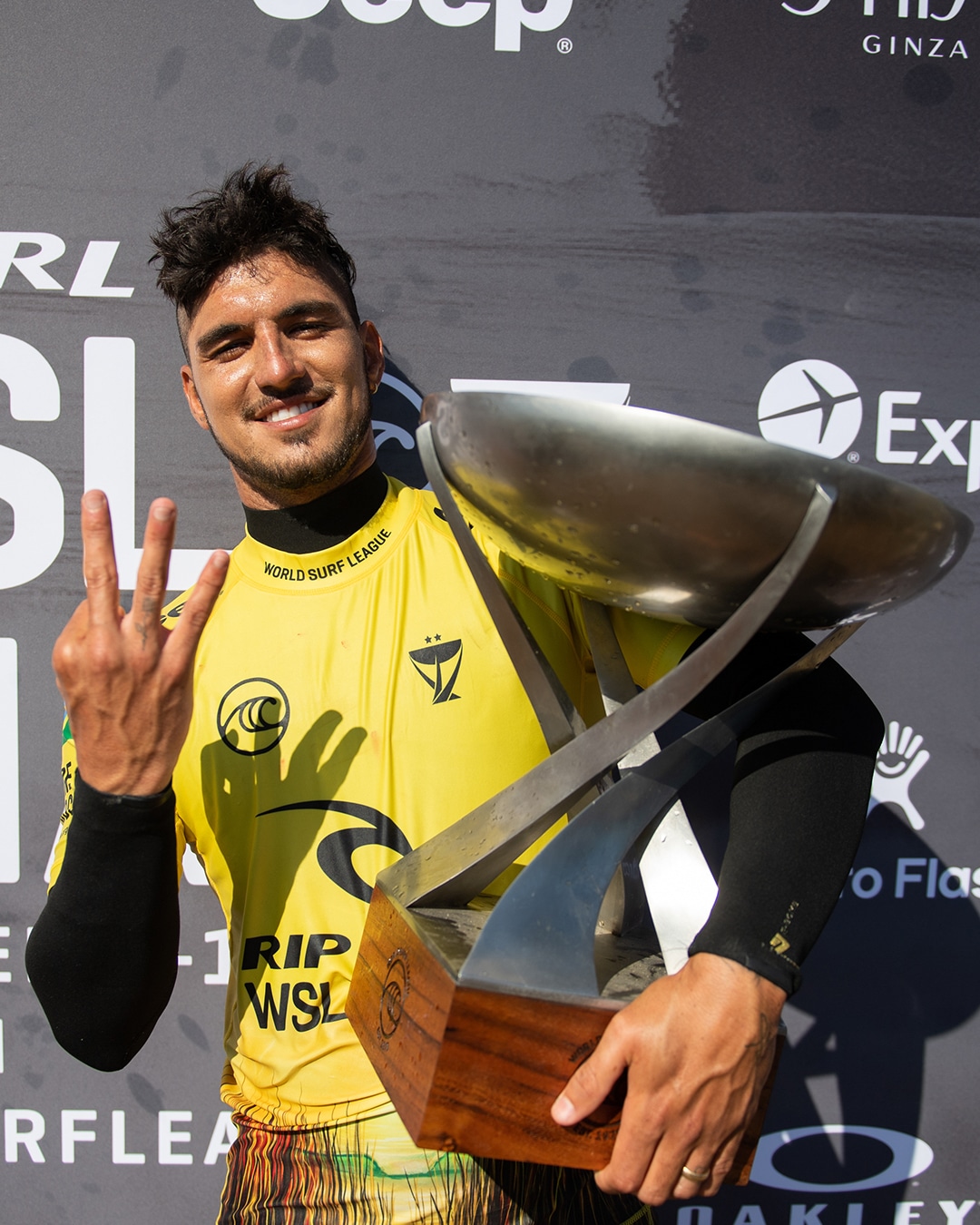 About halfway through the Match things were forced to go on hold due to a shark in the lineup — reportedly an eight-foot great white — but Medina was able to pick right back up where he left off and held off a hard-charging Toledo — who had multiple eight-point rides of his own — to claim his third Title.
"I feel so happy. It is not everyday you accomplish your dream," Medina said afterwards. "It feels so good to dream. Every dream seems to be impossible until it is done … I had this dream in my mind for a long time."
#VaiMedina #RipCurlWSLFinals