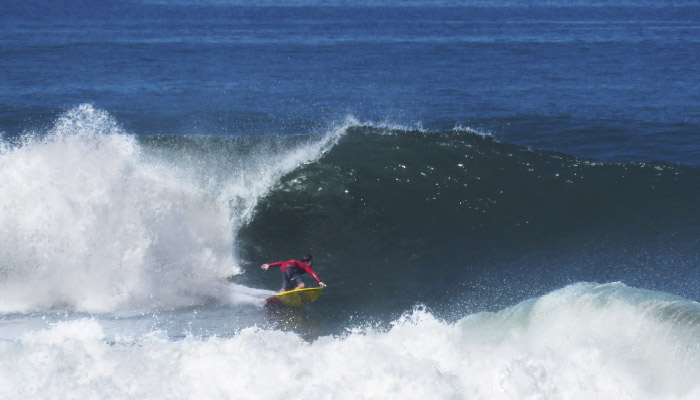 From the moment I stepped off the plane until the moment I got back on my trip to Bali was the best experience of my life so far. The smells, the sights and the atmosphere was all so different. Waves everywhere up and down the coast. Who knew such a little island, could have so many world class waves?
The first day we arrived there was a sight I won't forget in a while. Double overhead Uluwatu pumping in set after set. I was sitting at the Original warung eating an enormous fruit salad with my dad still shocked I was actually there and it wasn't just a dream as perfect offshore lines stacked up to the horizon. Uluwatu was definitely my favourite wave because it was not only extraordinary to surf but it was amazing to watch as well. The Uluwatu café had the best food ever! I was satisfied eating there for a week, and the grilled mahi-mahi was the best fish, if not the best meal, I've ever had in my life! I would definitely go back there just for the food, especially the chicken satay. It's amazing!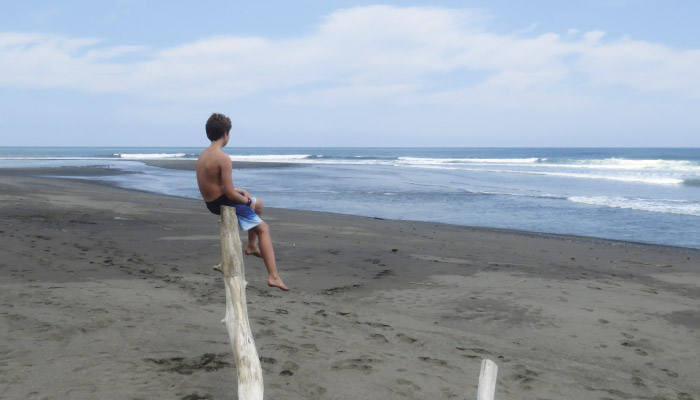 My first surf was at Padang Padang right. It was ridiculous how crowded it was, you could barely walk on the beach for the people. I managed to get run over twice but luckily only by foamies. It was fun though. After that we went on the search. It's always nice to surf where it's quiet. Where swell dropped a bit I really enjoyed surfing Nyang-Nyangs. Crystal clear water, sunny, super hot and nobody there. Surfing with only three other people is brilliant because you get any wave you want and nobody drops in on you and you don't have to weave in and out of everyone. There's always a downside to quiet places though and Nyang-Nyangs has a big downside. 500 steps to the beach! Walking down was okay, but walking up after a three hour surf isn't fun. Especially in the scorching hot sun trying to not get your stuff nicked by the monkeys!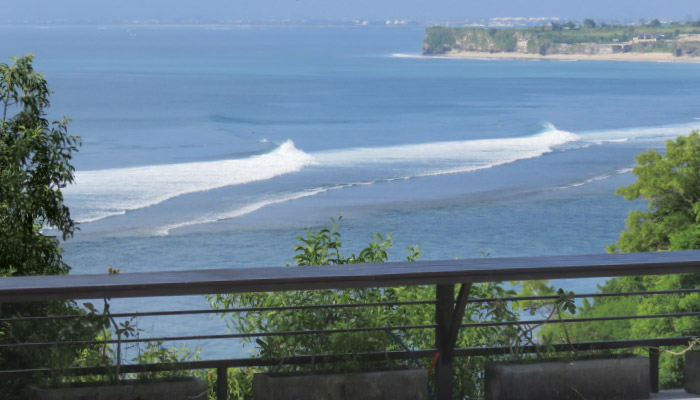 In between surfs we went to see a bit of culture while we were there. We went up to the Uluwatu temple, which overlooks the break. The temple itself was a work of art let alone the amazing fire dance we watched. My favourite part was when the white monkey came and sat down right next to me!                            
Some of the places I stayed where brilliant but the best had to be Balian Teak Villa. We had a great room and hospitality there and I would definitely recommend it and will go back for sure. Being able to walk 100 meters to the break without a worry in the world is extraordinary. We scored some good waves in Balian and also managed to get a surf in at Medewi that was sick. The scariest moment of the holiday was definitely sitting in the water at Balian and just watching a shark jump out the water about 100m out. About 10 seconds later I went to put my hand in the water to paddle and all I saw was a giant fish swim right past me. It was about two metres long and I wasn't sure what it was but at that point I was petrified after seeing a shark jump out and I paddled as fast as I could straight up the beach! I told my dad what happened and was telling me to stop lying! I don't think he has seen Sharknado…
Medewi was great because it was such an easy wave but still had a bit of power and a long wall to it that went on for 300 meters. I had the best wave of my life so far there. It just went on for so long that I couldn't even feel my legs by the end of it. I was super stoked just with that one wave and didn't even care about anything else.
The downside to Balian is that the water isn't always clean and can be brown a lot of the time (dependant on what time of year you go) due to the river mouth running down from the mountains washing everything down with it. When this happens it doesn't smell too good.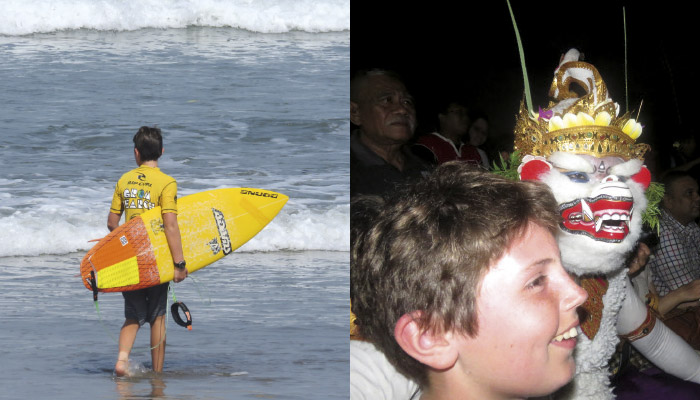 My absolute favourite moment of the whole trip was competing in the Rip Curl Grom Search against all of the groms from Indonesia. It was inspiring to watch them all frothing over two foot closeouts and getting super stoked to get a free t-shirt. Competing against them was a memorable event that will last a life time. The standard was amazing. I was so happy when they said I got through my first heat. I eventually made it to the quarter finals but I was still over the moon because I wasn't really expecting to get anywhere after watching the quality of surfing that was going on in the competition. The U12s were all ripping watching them do airs like pro's and turns as big as adults was unbelievable.
My equipment that I took out there went absolutely brilliant. I mainly used my Adams surfboards Captain Caveman but my P13 went just as good. Luckily I didn't get burnt because of my Snugg rash vest in the water as well as my Surfers Skin sunscreen.
I am definitely going back there no matter what happens because it's just such a beautiful and wonderful place to be and I can't imagine a better place to go if you're looking for consistent quality waves! Now I know there is more to the world than what you can see. Indo 2016 … bring it on!