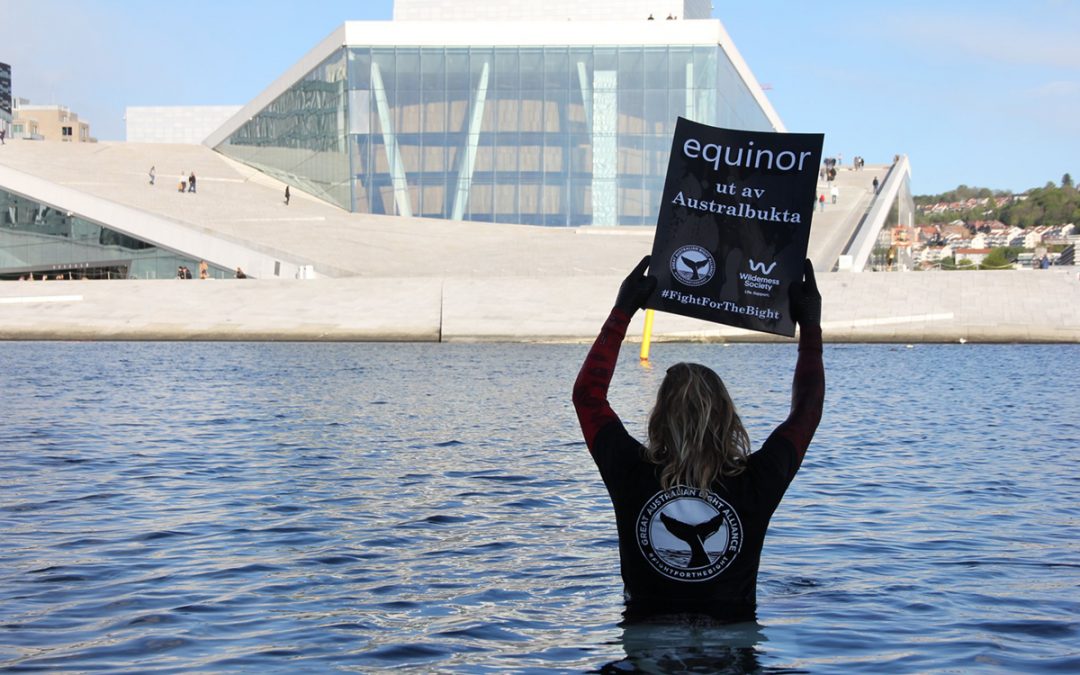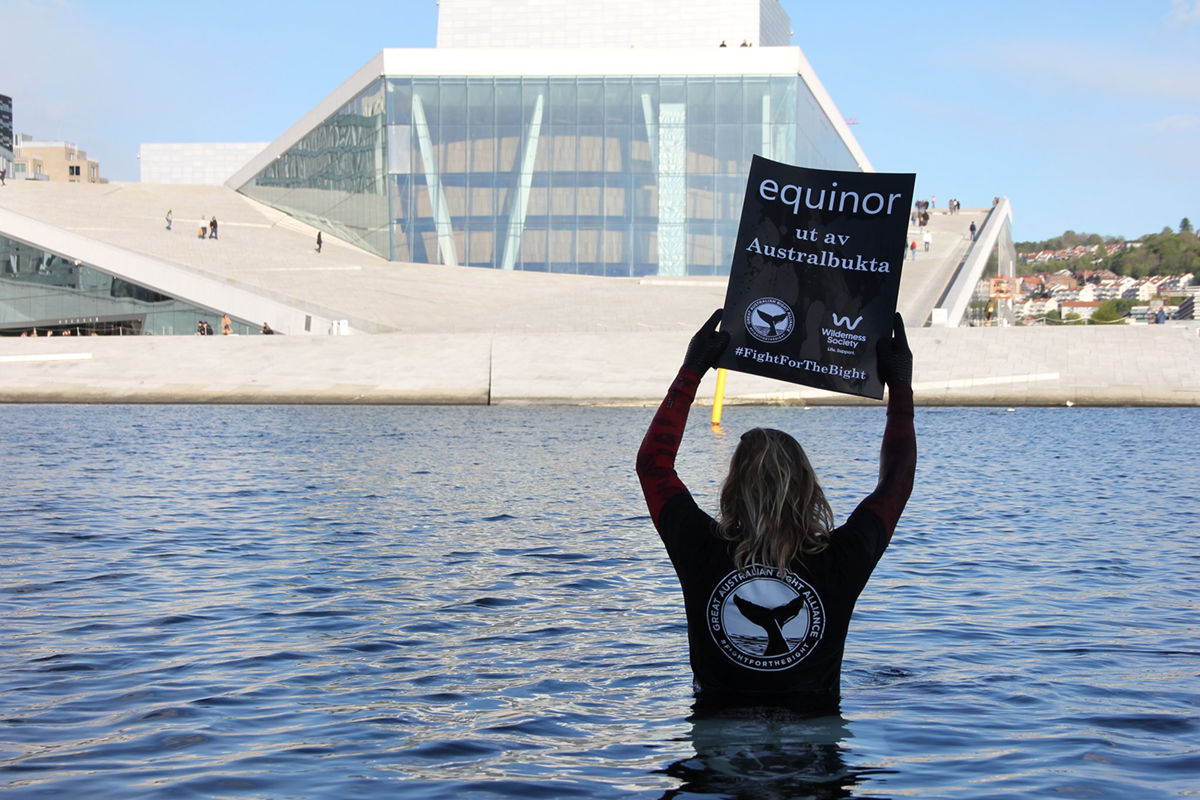 This Sunday, in Oslo, NGO's and surfers will combine forces for a day of action and a paddle out to fight for the bight. This is taking place ahead of Equinor's AGM which is next Wednesday – a delegation of Australians part of the fight and surf community are travelling over to get involved and highlight the fact Norwegian Oil company Equinor are still planning on drilling in one of the most pristine environments.
The event, taking place at Salt (Festningsallmenningen, Oslo) includes a panel discussion, a screening of Patagonia's film NeverTown, music and of course the most Australian demonstration of them all – a 'paddle out' in front of the Oslo Opera House.
The event is co-hosted by the Great Australian Bight Alliance, Greenpeace Norway, the People's Action for Oil-Free Lofoten, Nordic Surfers Mag and Patagonia. With a delegation of Australians travelling to Norway to present at Equinor's Annual General Meeting, this is the perfect opportunity to discuss Equinors' role at home and abroad.
In attendance on Sunday:
Bunna Lawrie – a Mirning Aboriginal elder and musician from the Great Australian Bight
Ingrid Skjoldvær – from the People's Action for Oil-Free Lofoten
Peter Owen and Jess Lerch- from The Wilderness Society
Heath Joske – a Patagonia Ambassador and former professional surfer
Join the action and the paddle out from 12pm: More info here.
Thanks for helping us spread the word on this to the surf community! If you can't make it (as many of you don't live in Oslo), the crew will share some photos from the paddle out and AGM next week.
Spread the word – Paddle Out – Against Equinor Drilling in the Great Australian Bight