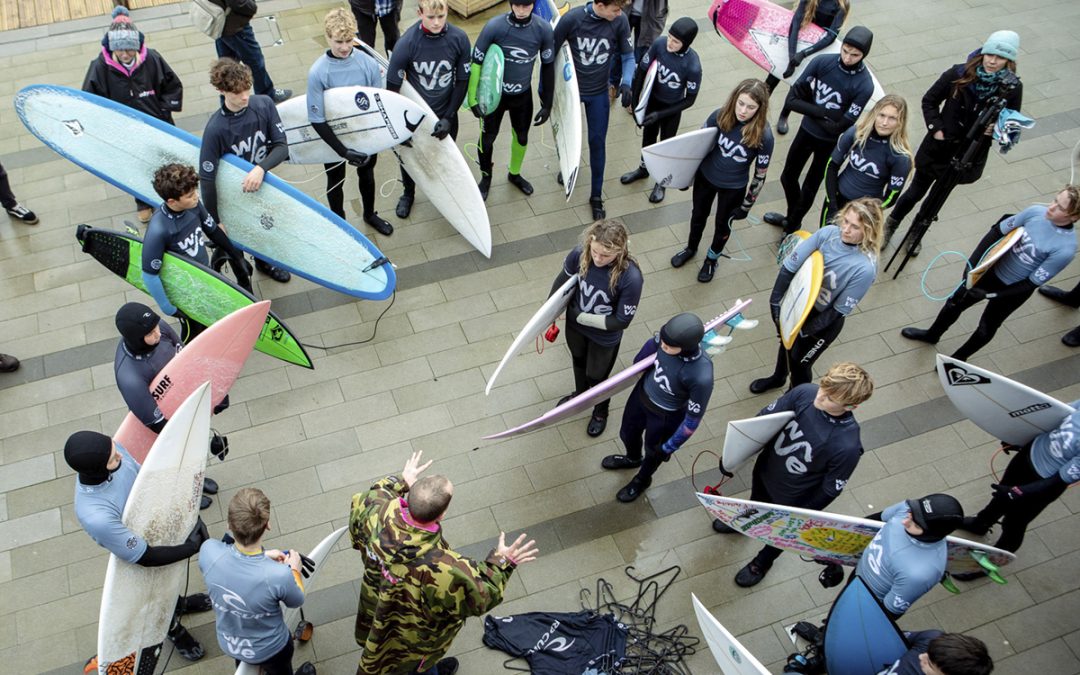 Dryrobe, producers of the world's most advanced change robe, today announced a new partnership with Surfing England that sees them become the official sponsor of the English Junior surf team. It is hoped to aid the development of young English surfers, helping them reach their full potential.
As the first time that the England Juniors have had their own sponsor, the team will now have access to top level coaching, support staff and training plans as they prepare to compete in events throughout 2020 and beyond, including the 2022 Youth Olympics in Dakar, Senegal, where Surfing will make its debut.
To announce the partnership, dryrobe joined the English Junior squad in training at the Wave, Bristol last week to deliver their official Team England dryrobe gear. In developing the next generation of elite English surfers, the Wave will be a game-changing facility, allowing athletes and coaches to perfect their skills and analyse performance in the state-of-the-art Wave pool.
Dryrobe have also extended their wider partnership with Surfing England – the National Governing Body of English Surfing. Their own personal journey having started through surfing, dryrobe are pleased to support the organisation in shaping the future of the sport.
Ben Powis, Commercial and Operations Director for Surfing England said:
"It's no exaggeration to say our partnership with dryrobe is a game changer for the Junior team. We have our sights set on the Dakar 2022 Youth Olympics and the support from dryrobe means we can put structured training plans in place, bring in top class coaching and support staff, and take full advantage of the amazing facilities at The Wave."
dryrobe Founder and Director Gideon Bright added:
"We're incredibly excited to be supporting the Team England Juniors at such a monumental time in surfing's history. The pool of talent in junior surfing right now is amazing and we're confident that backing this incredible team of surfers can make a real difference in helping them achieve their potential. The future of English surfing is looking very bright and we're so proud to be a part of it."
To find out more about dryrobe, visit dryrobe.com