O'Neill is glad to present the first Digital Junior Showdown. We're going on a mission to find the most original teenage surfers in the Europe.
The competition is all about being expressive and having a good time on the water. We are not looking for the most technical surfer, but for you to show us how you enjoy yourself in an original and inventive way.
The Rules
• Competitors must be between 12-18 years old.
• Competitors must be based in Europe.
• The length of a submitted clip must be under 60 seconds.
• 1 boys and 1 girls category.
• Deadline of submissions is 1 October. Winner to be announced on 15 October.
How To Participate 
To enter, you must upload your clip either your personal Instagram or TikTok page. Use the Hashtag #JuniorShowdown and Tag @oneilleurope on IG or @oneillofficial on TikTok and make sure your profile is set to public. That's it, no further Guidelines. Feel free to post a single wave or go all out on your edit. You will be judged on creativity, riding style and originality.
Prizes
You can enter #JuniorShowdown as many times as you like, however, all of your entries will be judged individually. 2 sponsorships will be awarded. One for the girls' category, and one for the boys' category.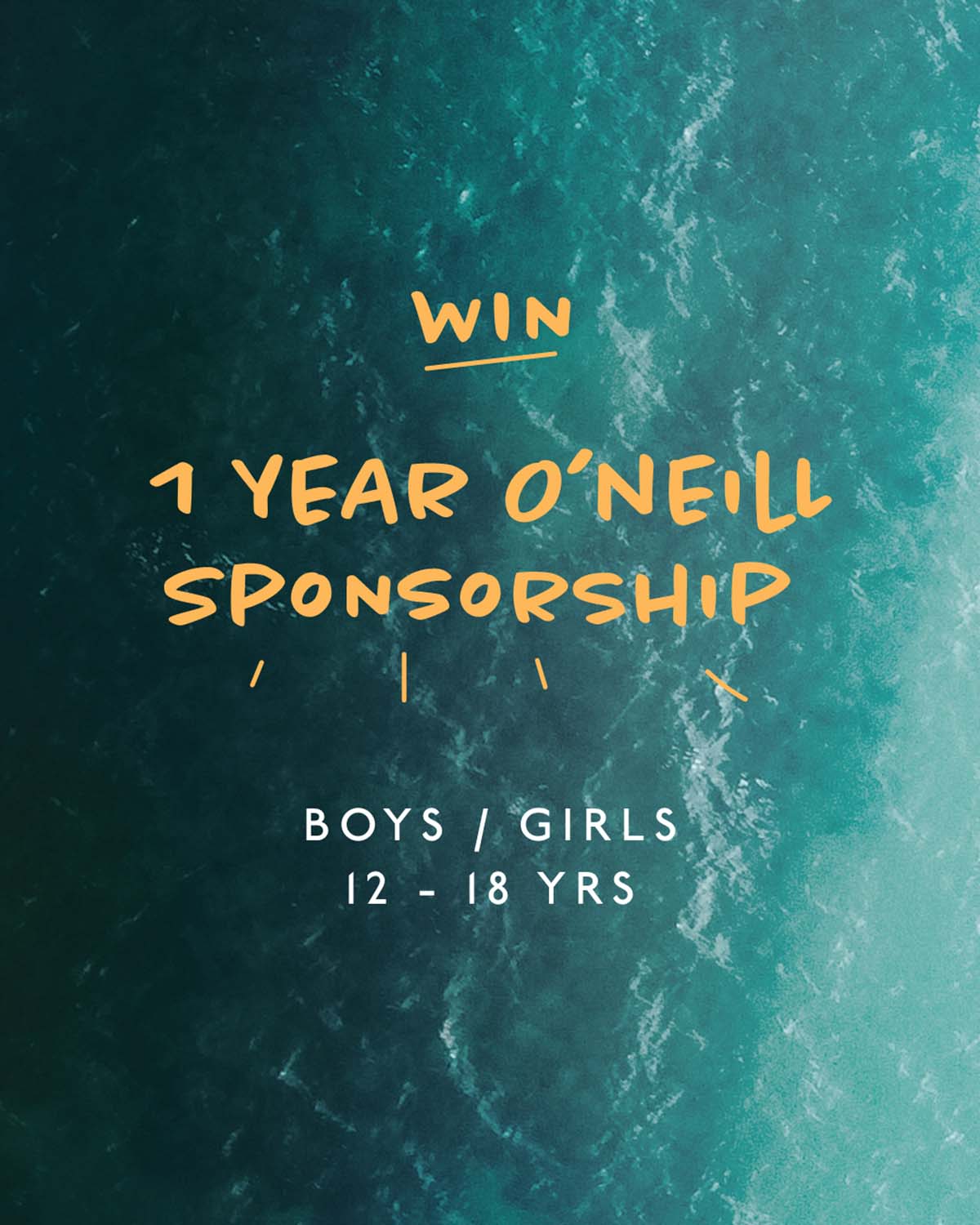 The Judges
Our judging panel consists of a mix of current team O'Neill and veterans, as well as O'Neill Staff.
Victoria Vergara. From competing on the World Longboard Tour to classic logging events like the Duct Tape Invitational, Victoria continues to chase waves and travel year-round.
Soli Bailey won the ASP Australasia Pro Junior Series back in 2014 and has quietly climbed the world surfing ranks up into the WSL world tour.
Nick Walters is a part of the global O'Neill Marketing team. Nick started to surf in Australia when he was 2. He has over a decade of experience working in the surf industry.
Frank Vanleenhove has been surfing since the 70's and has won more comps than you can count. The O'Neill veteran is the founder of Surfers and Lakeside Paradise where he manages the O'Neill Surf Academy.