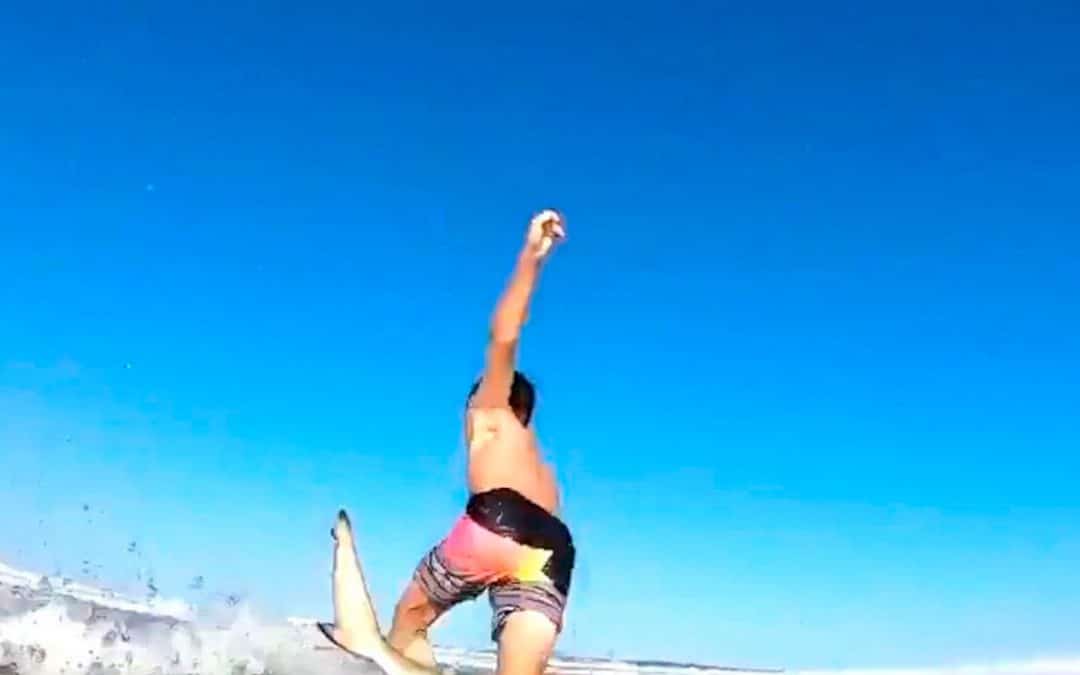 Grom, Chandler Moore, 7, was out surfing with his dad, Shaun at New Smyrna Beach in Volusia County, Florida with a GoPro attached to his board.
The footage that his dad sent out via social media shows Chandler surfing and the shark rudely dropping in. Moore's dad said "something like a fish" jumped out of the water and scared him.
If you check out the frame grab of the moment Chanler falls you can see the animal is clearly a small shark drop in, damn kook.