Web: www.rustysurfboards.com • Enquiries: www.nsboards.co.uk • email: [email protected] • Tel: 01637 880421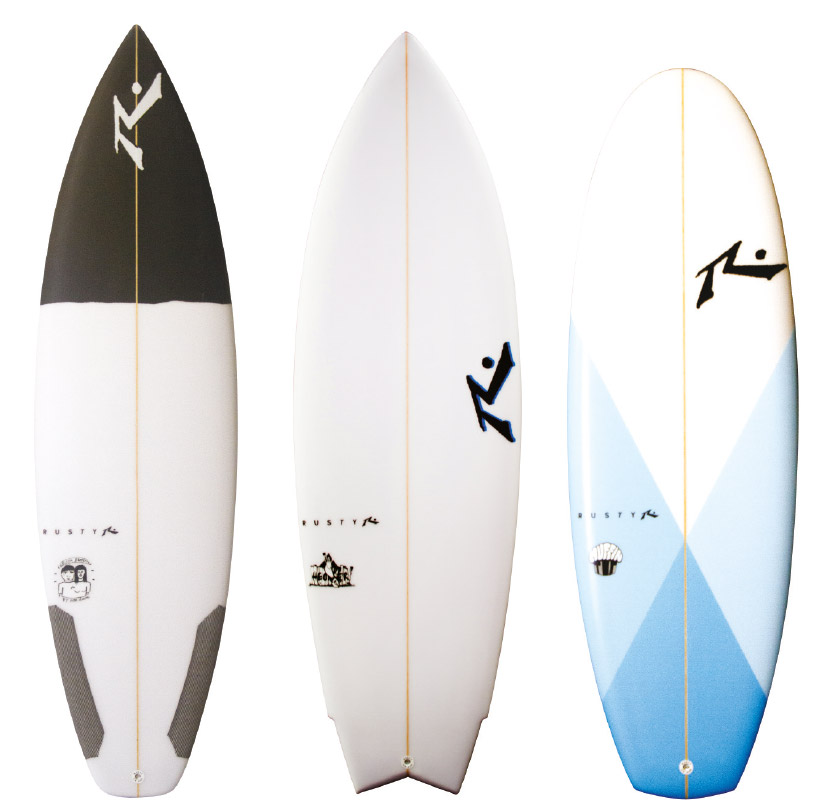 SISTA BROTHA

Noa Deane's latest the "Sista Brotha" is developed from his free surfing travels. This performance shortboard excels in conditions from beach breaks to point breaks.

HECKLER

New for 2016, the Heckler is a Fish with some new ideas. We've utilized a "fishy" outline with a shallow dovetail and pronounced wing to produce a lightening fast small wave wonder. The proven Venturi bottom design that has been so well received on two of our other models, the Rooster and the Hustler, adds a new dimension for fishing and Fish lovers.

MUFFIN TOP

The Muffin Top is a board that will maximise your fun on sloppy days while serving you well when the conditions clean up. We've cherry picked the past to combine a proven full outline, boxy rails and clean curve to produce a maximum planing area design. Our lowest rocker vehicle, this is a wide squash with corners.