Immerso: Portugal, Ericeira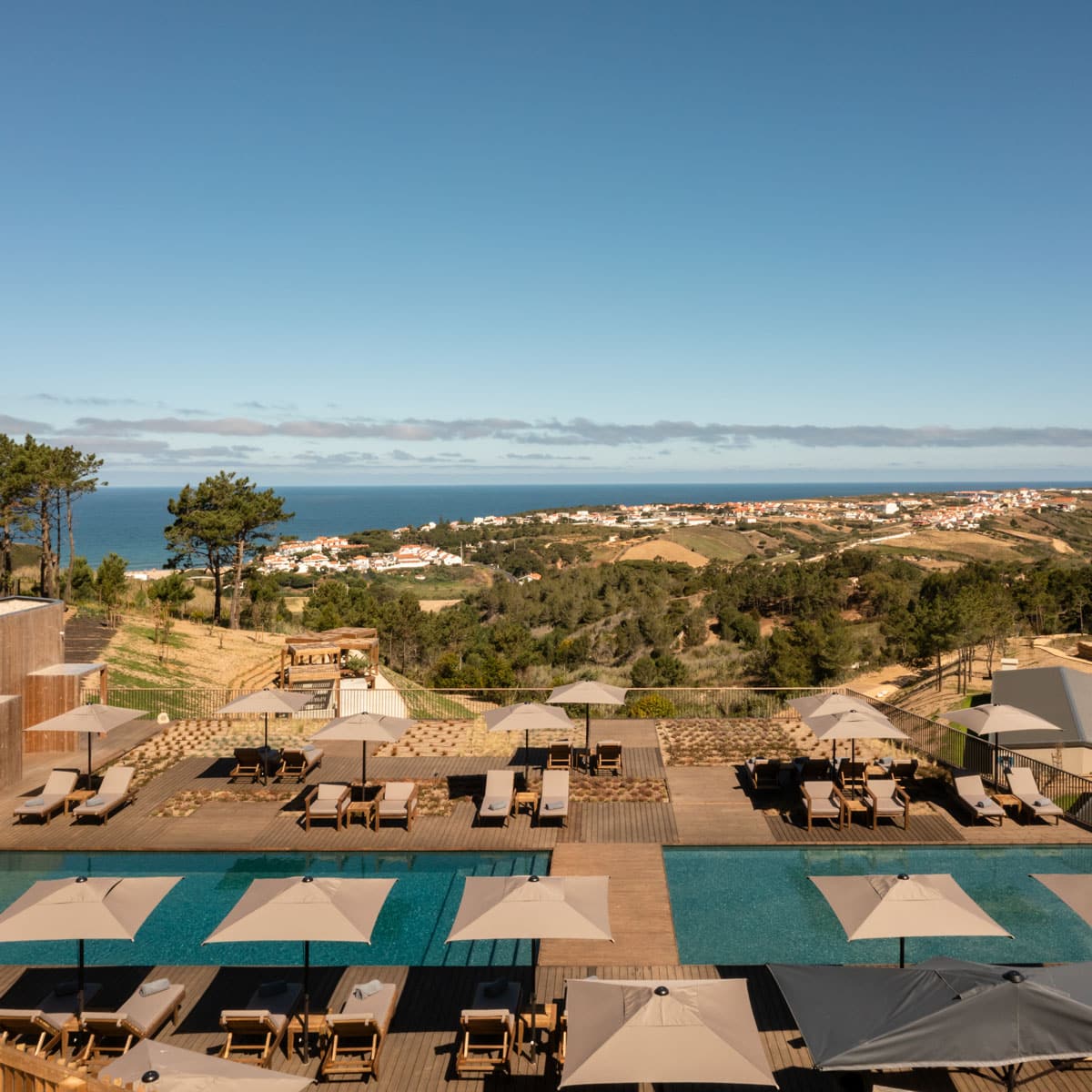 Surrounded by nature, Immerso is located in Ericeira, a unique World Surfing Reserve just 40 minutes from Lisbon Airport. This elegant and relaxed hotel is immersed in a green and cosy valley complete with beautiful sea views.
The 37 rooms are inspired by nature and seek the balance between comfort and refinement. For dining head to the restaurant Emme, run by the renowned Chef Alexandre Silva for delicious organic and locally sourced Portuguese cuisine. Plus enjoy a drink by the pool, relax at sunset, or after dinner star gazing at Immerso's popular bars.
At the spa and wellness centre, balance and renew your energy and embrace being far from the hustle and bustle of the rest of the world.
The diversity of the region allows Immerso to offer a wide range of cultural, artistic and sports experiences that enrich your stay.