99 Surf Lodge
Location: Nicaragua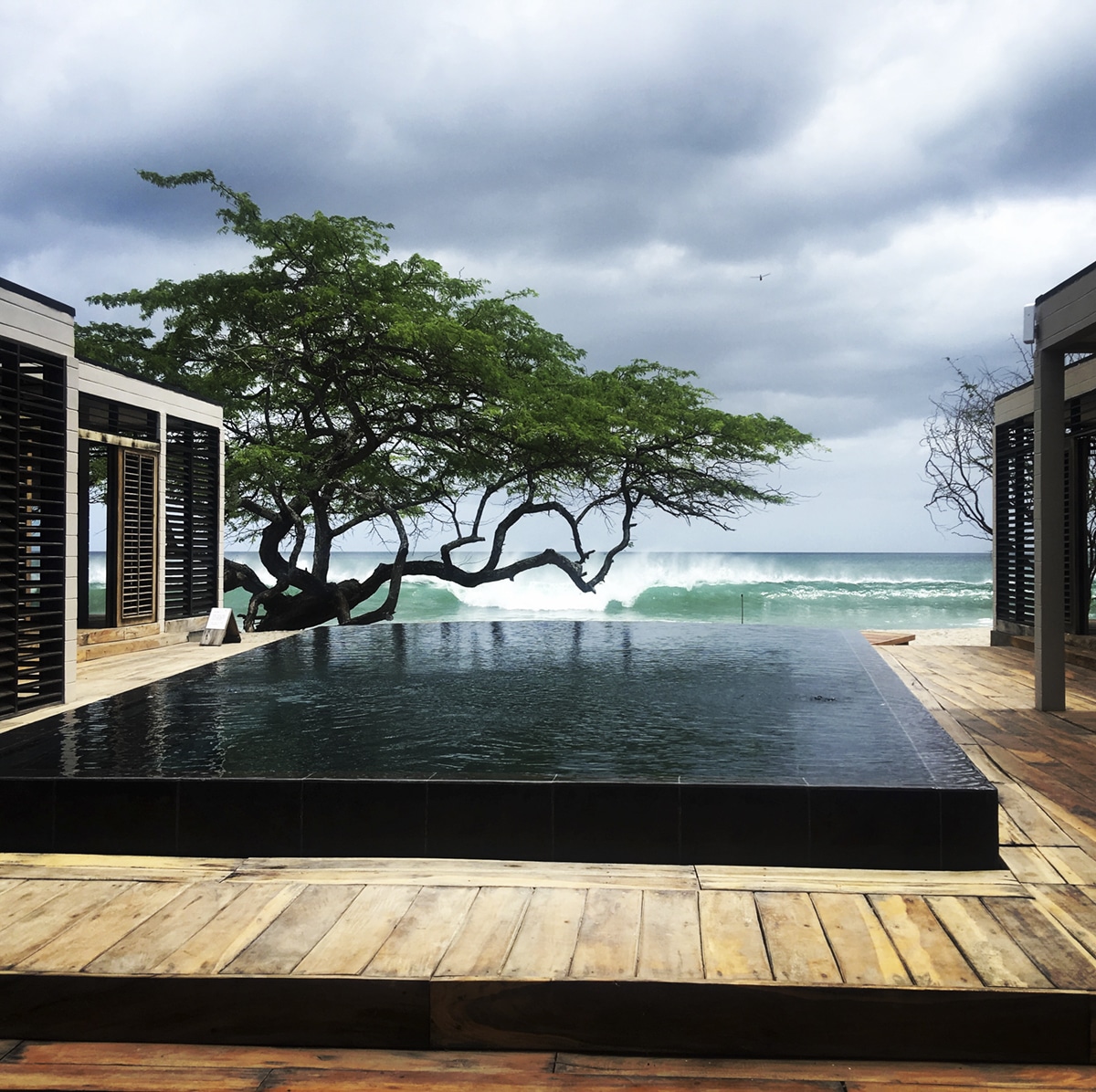 A modern, minimalist, beach front boutique escape in Nicaragua, designed to keep you in contact with the ocean. Check the waves from the comfort of your bed.
Conveniently located at walking distance from the world class peaks of Popoyo and Santana, 99 Surf Lodge is the ideal nest to plan your water entertainment from. Wave shuttle service to other peaks of the region with their private boat and foil tow in sessions will keep you busy every day of your stay. And when done in the water,  enjoy sunset at the 4 sides infinity pool and relax at the cozy lounge bar.
Taberna 99 is the signature restaurant that offers a taste of organic contemporary cuisine. With blended local flavours with classic signature proposals, a variety of suggestions from the ocean, soil and brick hoven.
A bunch of activities in and outside the water complement the 99 Surf Lodge surf offer: fishing, volcano and historic sites excursions, horse riding, massage, yoga, flyboarding, jet ski tours and a few other ocean distractions.
The 99 Surf Lodge team are looking forward to hosting you!