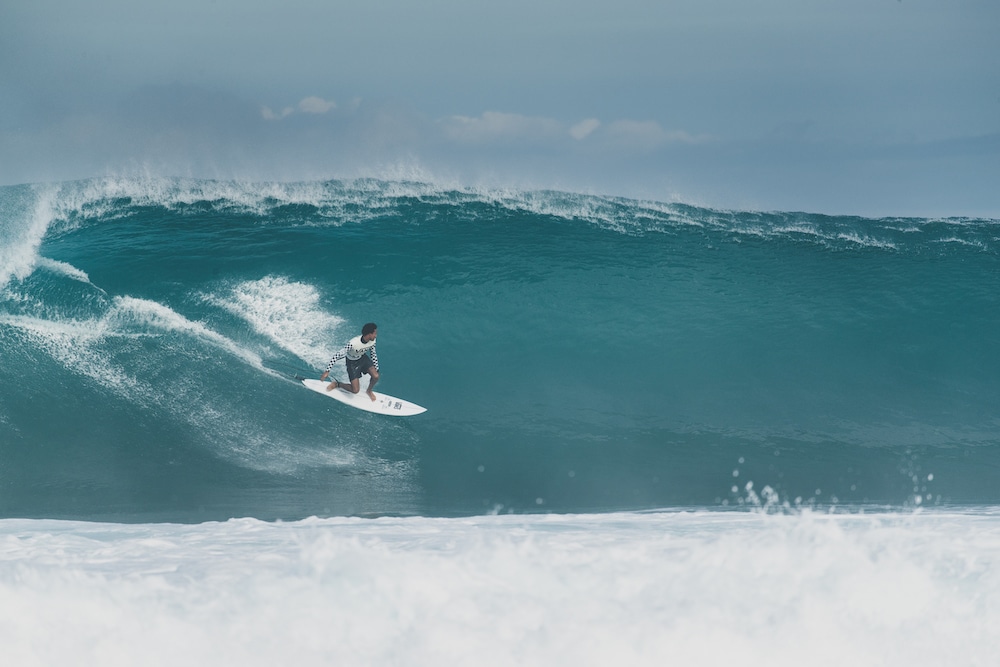 Vans Pipe Masters will run December 8 – 20, 2023 on the North Shore of Oahu.
Last year's inaugural event saw Balaram Stack and Molly Picklum take the respective wins, with Balaram declaring afterwards that Pipeline, "Gave me something that I don't know if I'll top for the rest of my career." The return of the specialty event will see the world's best tuberiders face off in surfing's Colosseum. With 40 men and 20 women, hand-picked by Vans, taking to the Pipeline this December in the latest installment of the enduring love affair between Vans and the North Shore of Oahu.
"I've got a photo of my dad wearing Vans Classics on the North Shore that he got for winning the contest in '66, so Vans and surf contests in Hawaii go way back," says Vans Surf lifer Nathan Fletcher. "My memories of coming to Hawaii as a kid are of Steve Van Doren at Pipe and Triple Crown, flipping burgers in a checkered apron. It's cool to see that legacy continue with the Pipe Masters."
Vans remains committed to giving back to the North Shore community wherever possible. So this year, as well as incorporating the art of local artist Solomon Robert Nui Enos into the event rollout and supporting grassroots Hawaiian organizations like Na Kama Kai, Sustainable Coastlines of Hawai'i, and North Shore Community Land Trust, half of the invitees into the Vans Pipe Masters are Hawaii residents and Native Hawaiians. Continuing the legacy of Hawaiian surfers performing on the world stage, at their hallmark wave.
Furthermore, Vans proudly offers equal prize money for men and women. International surfers like Noa Deane, Harry Bryant, Taichi Wakita, Mikey February, Sierra Kerr, locals Barron Mamiya, Maluhia Kinimaka, Kaulana Apo, and Moana Jones-Wong, and global superstars like the brothers Florence have equal opportunity to compete for the $420,000 prize purse and lift the hallowed Vans Pipe Masters trophy.
"Trophies aren't everything, but certain trophies ignite memories of certain stories and that's my proudest one," said Molly Picklum, reflecting on lifting last year's prize.
The Vans Pipe Masters features an innovative leaderboard format, where competitors surf three rounds in search of their top three highest-scored rides. The top four male and top four female surfers advance to the finals for a shot at taking home the hallowed trophy.
As a brand rooted in youth culture, Vans understands our responsibility to protect the environment in which surfing comes to life for future generations. As part of this responsibility, Vans will partner once again withSustainable Coastlines of Hawai'i for the event's on-site waste diversion program. Having partnered with Vans for over 8 years, Sustainable Coastlines Hawai'i supports Vans' objective of increasing environmental and social responsibility in our events. From this partnership, the 2022 Vans Pipe Masters successfully diverted 814 lbs, or 79% of all waste generated onsite, from being sent to landfills or incineration.
For more information about Vans Pipe Masters and how to watch this year's contest, visit vanspipemasters.com.