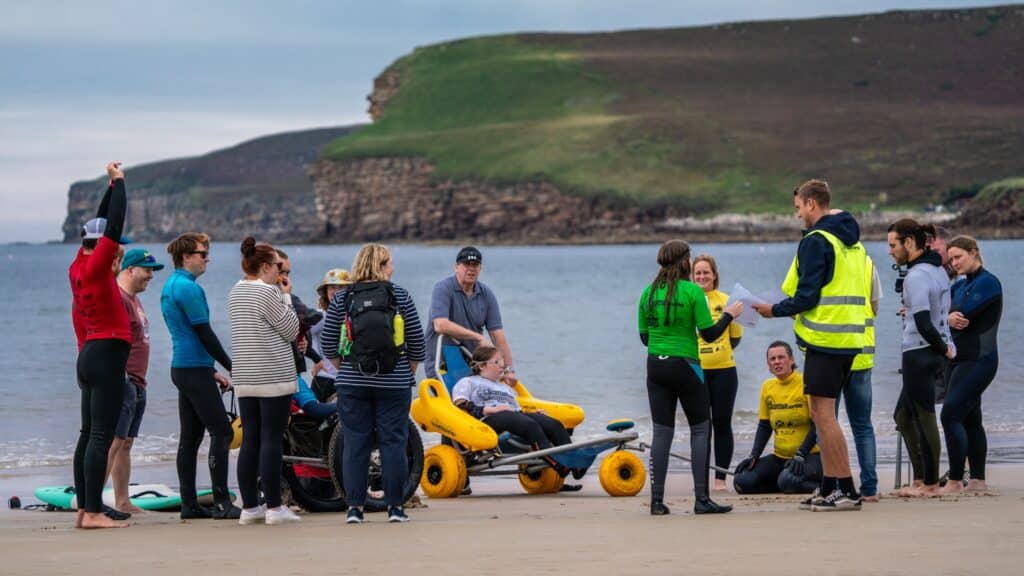 History was made on the weekend of the 2nd and 3rd of September 2023 with Scotland's first ever Para Surfing National Championships and training weekend taking place at Dunnet Beach near Thurso.
Three surfers from Aberdeenshire and one from East Lothian made the journey to the Scottish Surfing Federation event with water support and safety from SurfABLE Scotland and the Wave Project Scotland. An international SSF judging panel consisting of a South African, an Indonesian and Scot as well as an Australian contest director helped make this event a tremendous success as well as all other SSF volunteers on hand.
On Saturday morning, competitors and support gathered at the North Shore Surf Club hut in Thurso for workshops including categorisation, judging criteria, the use of priority and an introduction to competitive surfing.
A round robin surfing competition at Dunnet beach followed with Jade Edward, who made history last year, in becoming Scotland's first ever representing surfer at the Para World Championships, taking the win in 2 out of the 3 heats contested. However, the event wasn't without drama as in the final heat Jade got a priority interference and points deducted after dropping into a wave where Lillie Noble (13) had priority. Lillie's good use of the priority rule secured 1st place in that final heat. Overall, Jade Edward took 1st place with the highest wave scores on the day.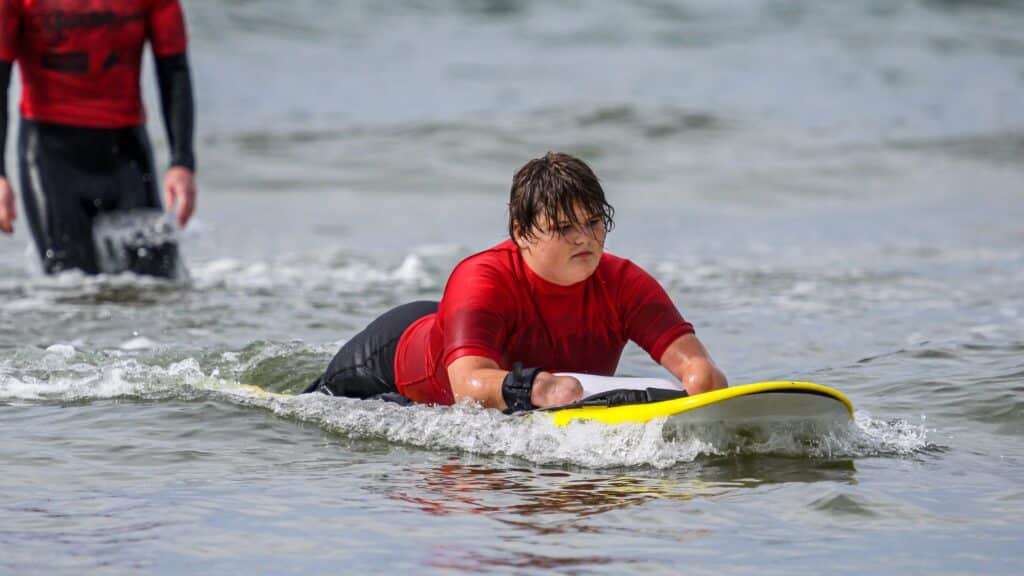 Jade Edward took 1st place.
Sunday started with a surf training session in strong waves which tested the surfers and support crew alike. Putting together the coaching and briefing from Saturday's experience, the support teams all worked to assist the surfers into the best waves where the surfers took over and put skills into practice giving the crowd of supporters an inspiring show on Scotland's North coast.
The event rounded to a close at the Pentland Hotel, Thurso, firstly looking back at the surfing action where the surfers could see themselves in quality video playback with coaching on the scoring potential of the waves and the areas to show speed power and control in their turns. The coaching session was led by the SSF's Head Scotland Coach Chris Clarke.
Discussion turned to the biggest forthcoming event of the para surfing calendar in November this year for the 2023 World Para Surf championships, where this event highlighted the talent and passion for Scotland to do well among a growing adaptive sport that has its eyes fixed on Paralympic hopes.
A special thanks to all the volunteers and organisations that organised and ran the competition with further thanks to our primary sponsor Ross-Shire Engineering for their support at the first ever event of its kind in Scotland and shaping a pathway for future Scottish Para Surfing opportunity.