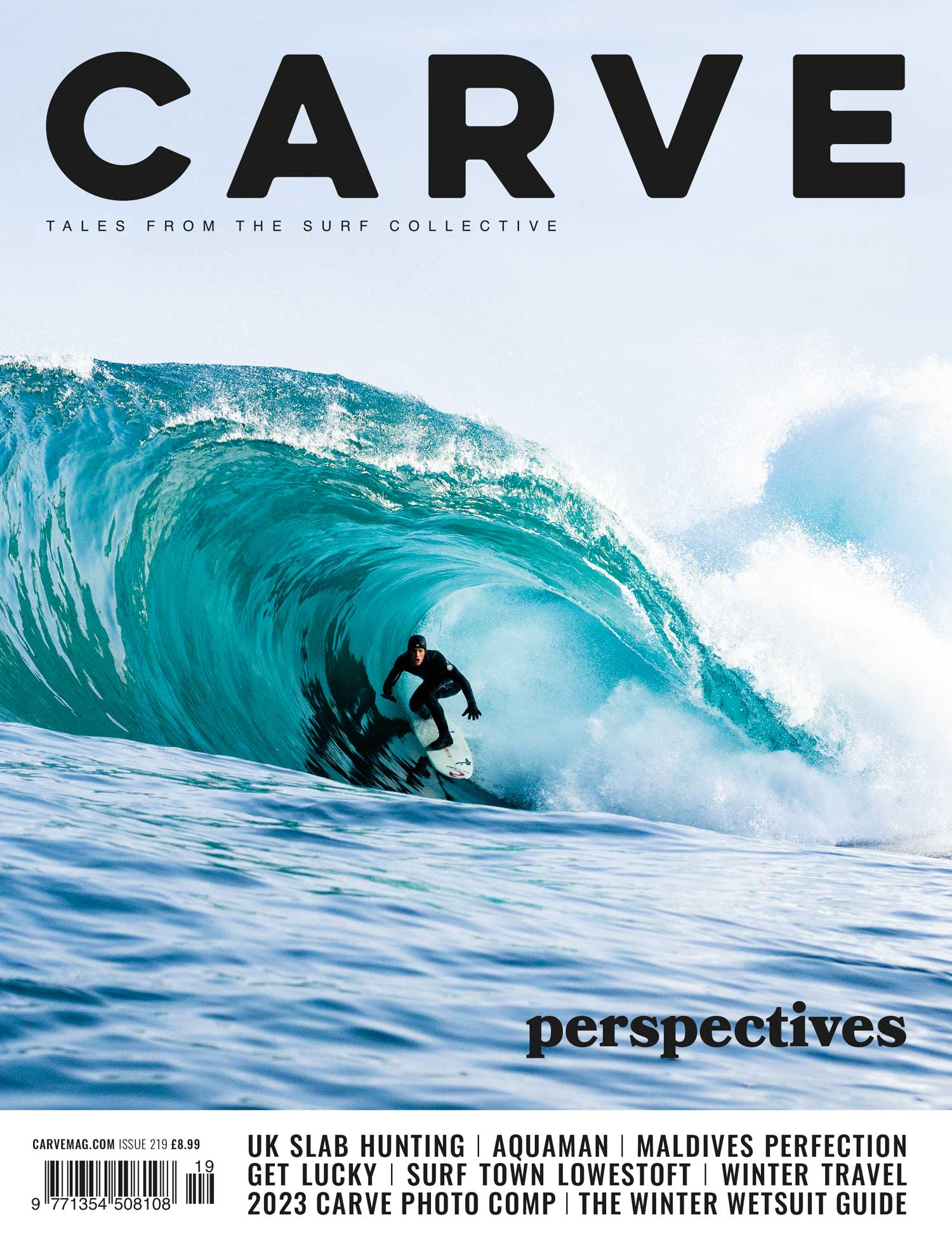 Our latest issue of Carve Magazine is coming. Order your copy of issue 219 here and get it delivered to your door. Or check out our subscription deals here > SUBSCRIBE
IN THIS ISSUE:
– Tony John, Porthcawl photographer and award winning fish and chip shop manager.
– Pembrokshire ripper Luke Cromwell tells us about life as an Indo charter boat captain.
– Jamies Brisick on the birth of the Endless Summer, and it's effect on our surfing lives.
– Wilem Banks on why he comes from California to the UK to get his slab fix.
– Meet Arthur Picard, when he's not body surfing huge waves, he's shooting them.
– All the contenders for the Carve 2023 photo of the year.
– Winter escapes -A few sparks to fire up your imagination.
– How to travel with a surfboard -Keeping your sled safe and airline charges.
– Lowestoft -East coast surf hub for over 60 years.
– Sessions – The best of a so so summer.