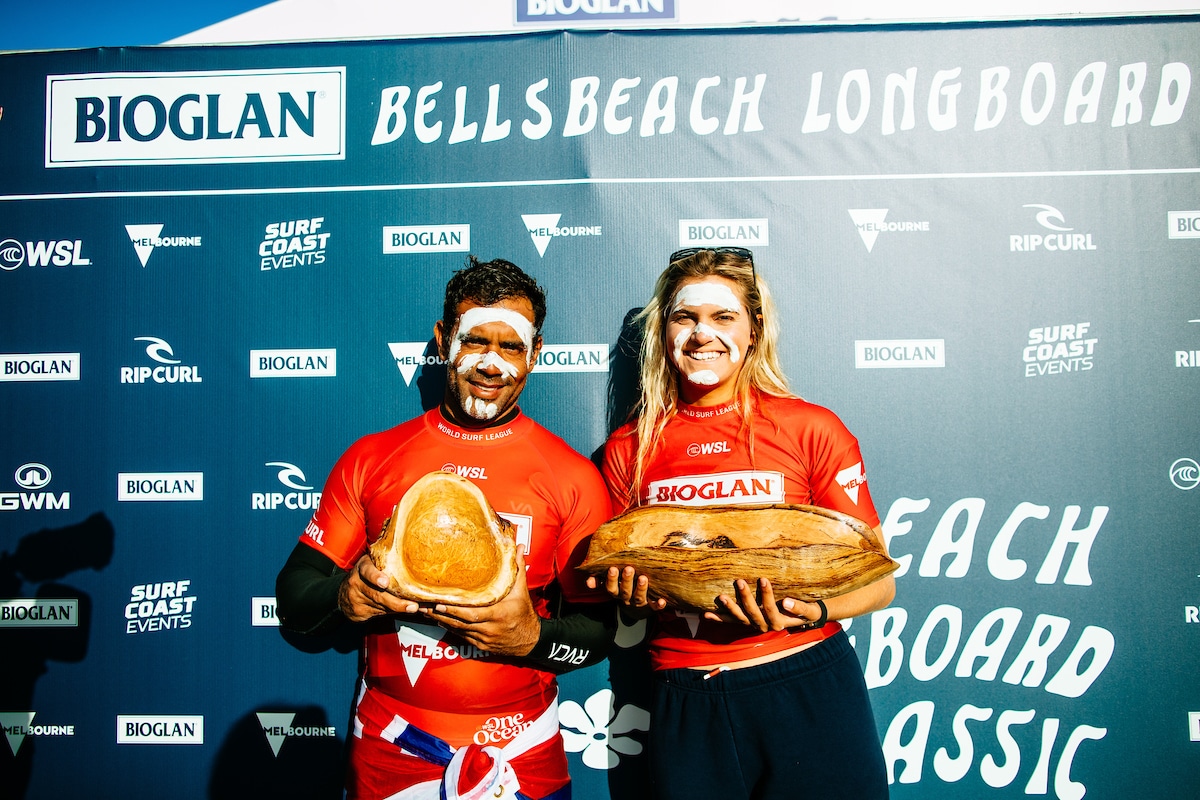 Photos: WSL/Sloane
Kai Sallas (HAW) and Soleil Errico (USA) won the inaugural Bioglan Bells Beach Longboard Classic Presented by Rip Curl today in classic Bells Beach conditions. Three-to-four foot swell lines lit up the iconic lineup for an incredible finish to Stop No. 2 on the 2023 World Surf League (WSL) Longboard Tour.
Less than a point separated the winners of both Finals as runners-up Declan Wyton (AUS) and Alice Lemoigne (FRA) were able to keep the pressure on right up until the final hooters sounded.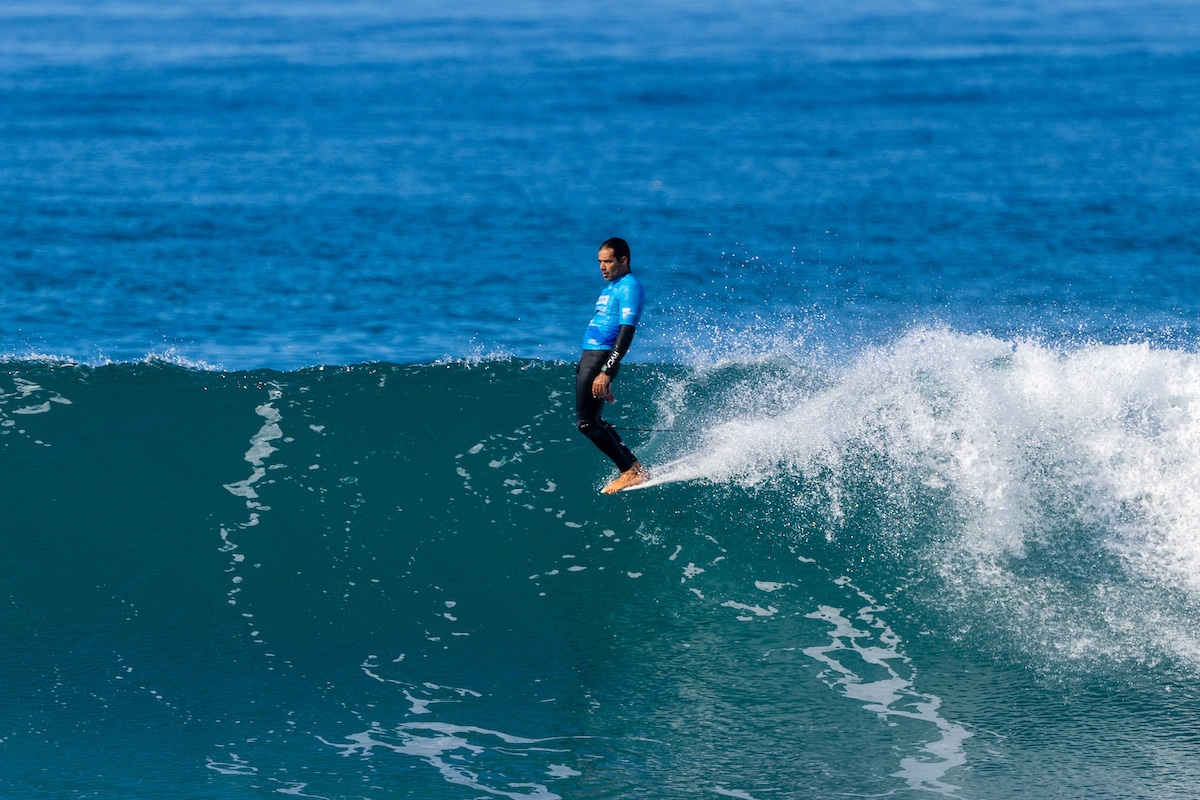 Tour Veteran Sallas Wins First Event Since 2011
Twelve years since he last claimed victory on the WSL Longboard Tour, 42-year-old Kai Sallas has topped the podium and jumped to equal number two in the rankings alongside his protege and touring partner, Kaniela Stewart(HAW). Despite shaping boards for many of the younger Hawaiians on tour, including Stewart, and seeing himself as more of a mentor, Sallas has stayed competitive as ever.
"Coming to this one I was working hard and training and working on boards and surfing a bunch and really taking it serious you know," Sallas said. "I'm so stoked. If there was an event that I would want to win, it would be here. This place is amazing, the waves are amazing."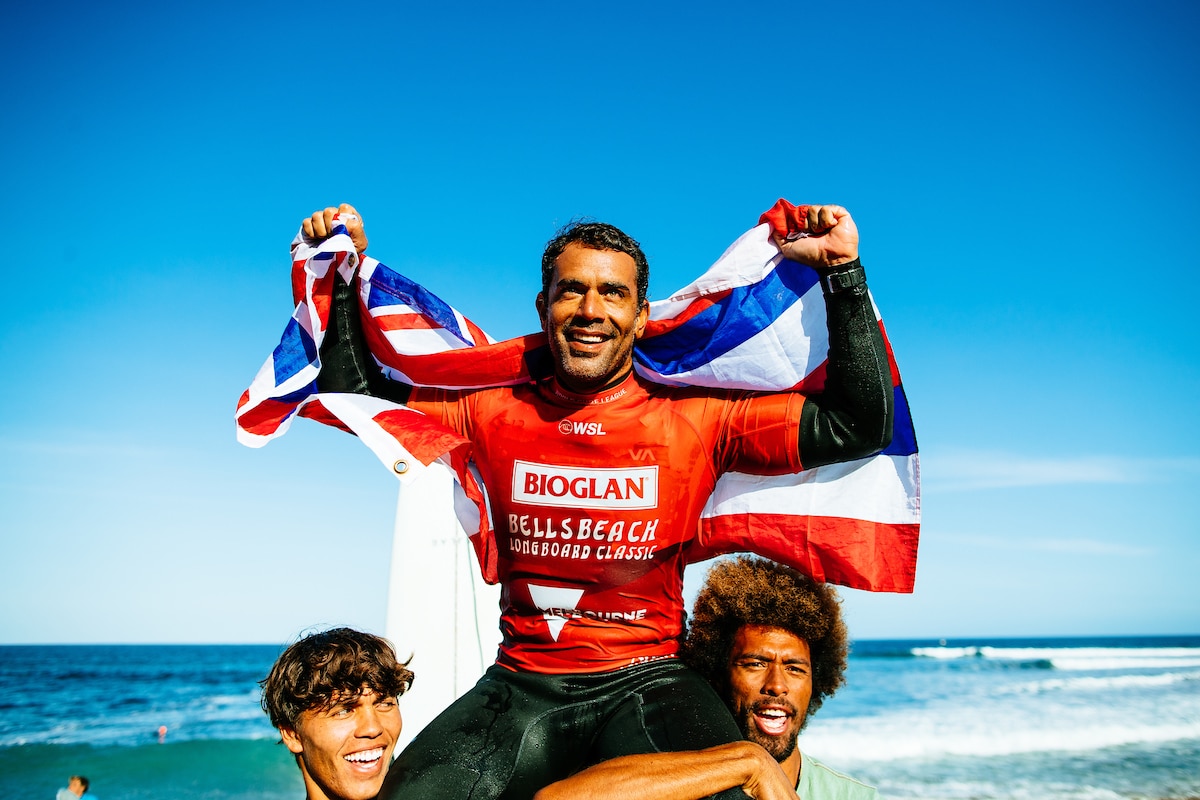 Claiming the highest heat total of the event in his Quarterfinal win over Tony Silvagni (USA) and backing it up with a clutch performance in the Semifinals against longtime rival Taylor Jensen (USA), Sallas looked unstoppable. The Final itself was a different story however, the deteriorating conditions wreaking havoc as both Sallas and Wyton struggled to find the rhythm of earlier in the day. A 7.00 (out of a possible 10) that Sallas found midway through the heat proved to be the deciding factor, with Wyton unable to quite break out of the high-6 range. The Australian Longboard World Title hopeful was thrilled to make his first WSL Longboard Tour Final regardless.
"It was so special to do it in front of friends and family down here," Wyton said. "I didn't feel any pressure out there in the whole Final. I feel as though everything was kind of weight lifted. The wave didn't come in the end so I didn't get the score but I was just stoked regardless. Especially going into Malibu with the top 8 format, it's a massive help."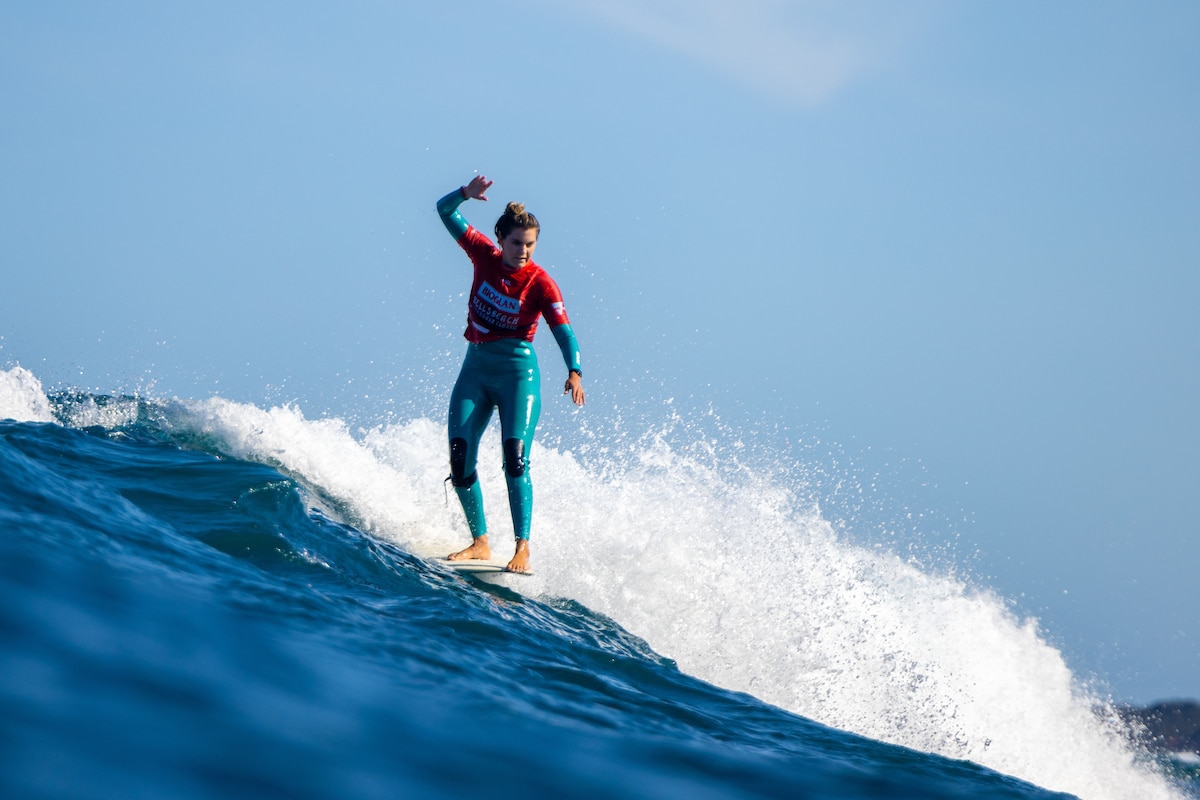 Errico Secures Rankings Lead, Qualification in Longboard Championship Top 8
Two-time World Longboard Champion Soleil Errico (USA) claimed her third WSL Longboard Tour victory and gained the rankings lead. In doing so, the Malibu local guaranteed herself a chance to defend her 2022 Longboard World Title in her hometown when the crowning event for the WSL Longboard Tour, the Original Sprout Malibu Longboard Championships Presented by Tractor Beverage Company, takes place in October.
"It definitely takes a bit of weight off my shoulders," Errico said. "The goal for me was to get to Malibu and I've done that, so it's a really good feeling. I'm just excited that I'll be competing there again. I'm definitely going to work my butt off to hopefully succeed."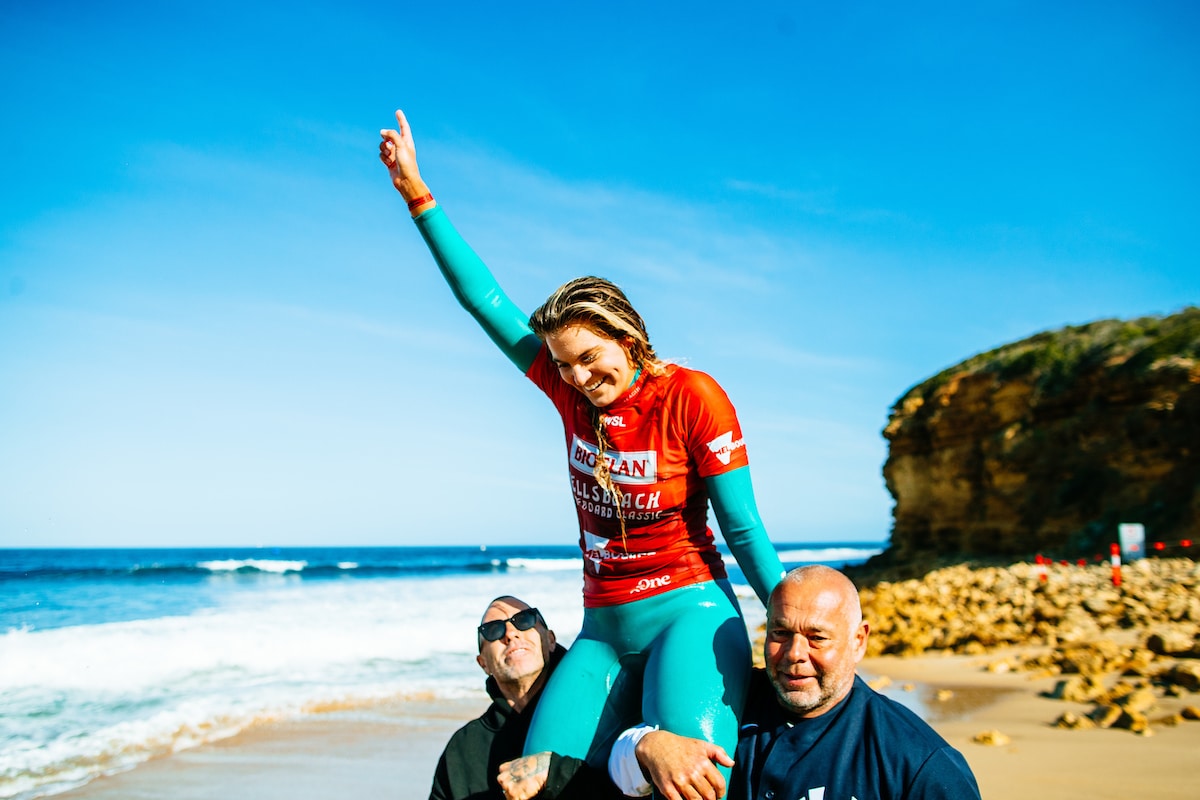 Today's Final was the third time Errico and Alice Lemoigne (FRA) had matched up in as many events, with Errico narrowly taking victory each time. As with the previous heats in Huntington Beach and Malibu, Errico garnered the required score in the dying moments, the final tally featuring a difference of less than a point each time.
In her Semifinal match against three-time World Longboard Champion Honolua Blomfield (HAW), Errico was the first surfer of the day to switch from the famous Bells Bowl to the deeper, more classic point set-up of Rincon. The move paid off, handing Errico her first Longboard Tour win over Blomfield and setting the tone for the rest of the day.
Keeping to the same section of the lineup in the Final, a lull left Lemoigne and Errico sitting for 10 minutes before a heat restart. Immediately after the restart horn sounded Errico caught a wave, Lemoigne behind her, Lemoigne's skill on the nose and strong finishing maneuvers giving her the early edge. Despite multiple falls, Errico kept pace, taking the lead with full use of her rail, along with critical nose-rides. A strong carve on her final wave proved to be enough to turn the Final and hand her the win.
"It was really nerve-wracking just 'cause I kept falling 'cause it was way more bumpy out there than I thought it would be," Errico said. "We've had a lot of close matchups, pretty much every time we surf against each other it's really close, but yeah, she's a great competitor and a great person so it was cool to share the lineup with her."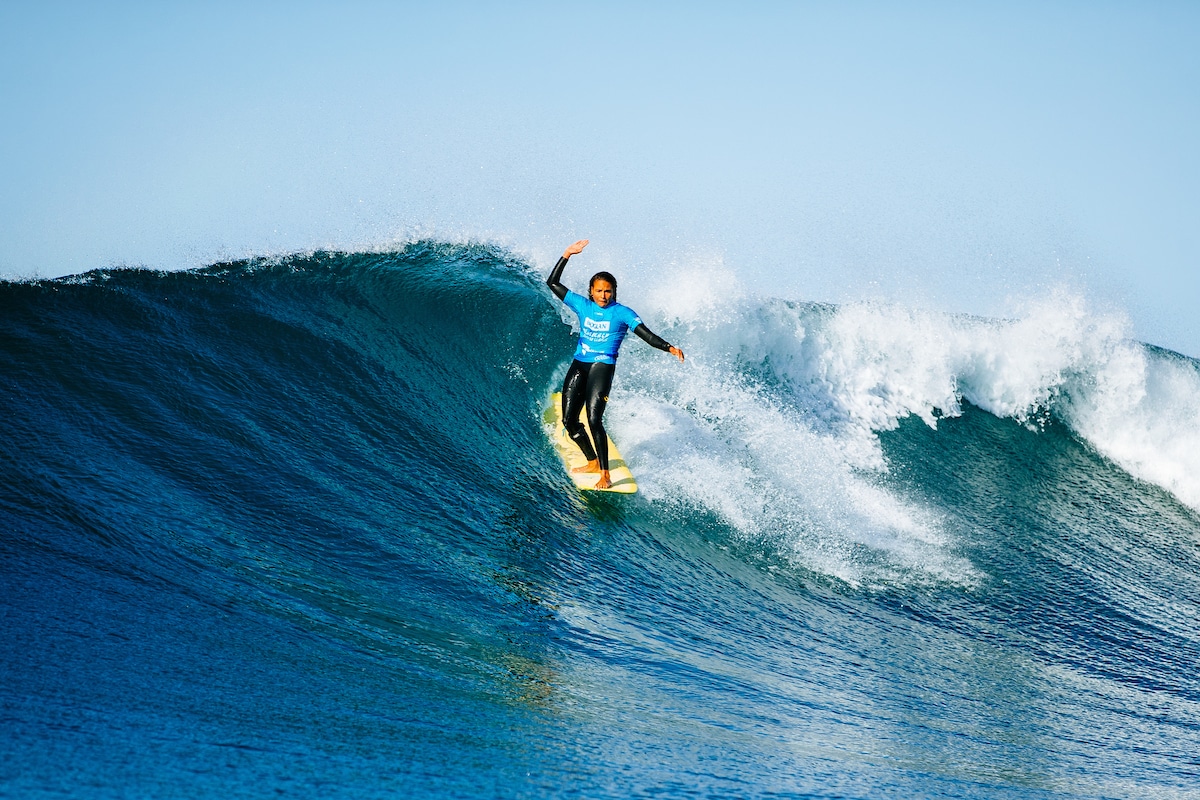 It was a strong run through the event for Lemoigne, who was able to defeat event standouts Natsumi Taoka (JPN) and Chloe Calmon (BRA) in the Quarterfinals and Semifinals respectively. The Reunion Islander is excited for Stop No. 3 on the WSL Longboard World Tour, the Surf City El Salvador Longboard Classic, after winning the gold medal in the ISA World Longboard Championships in the same location earlier this year.
"I'm a little bit sad to be second, especially with 10 seconds remaining," Lemoigne said. "I would like to win this contest, but, yes, I'm pretty happy about my surfing all the contest and I'm happy about my spot (in the rankings) before El Salvador, the last one. So yeah, I feel good, I feel great and I want the next one."
For more of today's highlights, results and information from the Bioglan Bells Beach Longboard Classic, please visit WorldSurfLeague.com.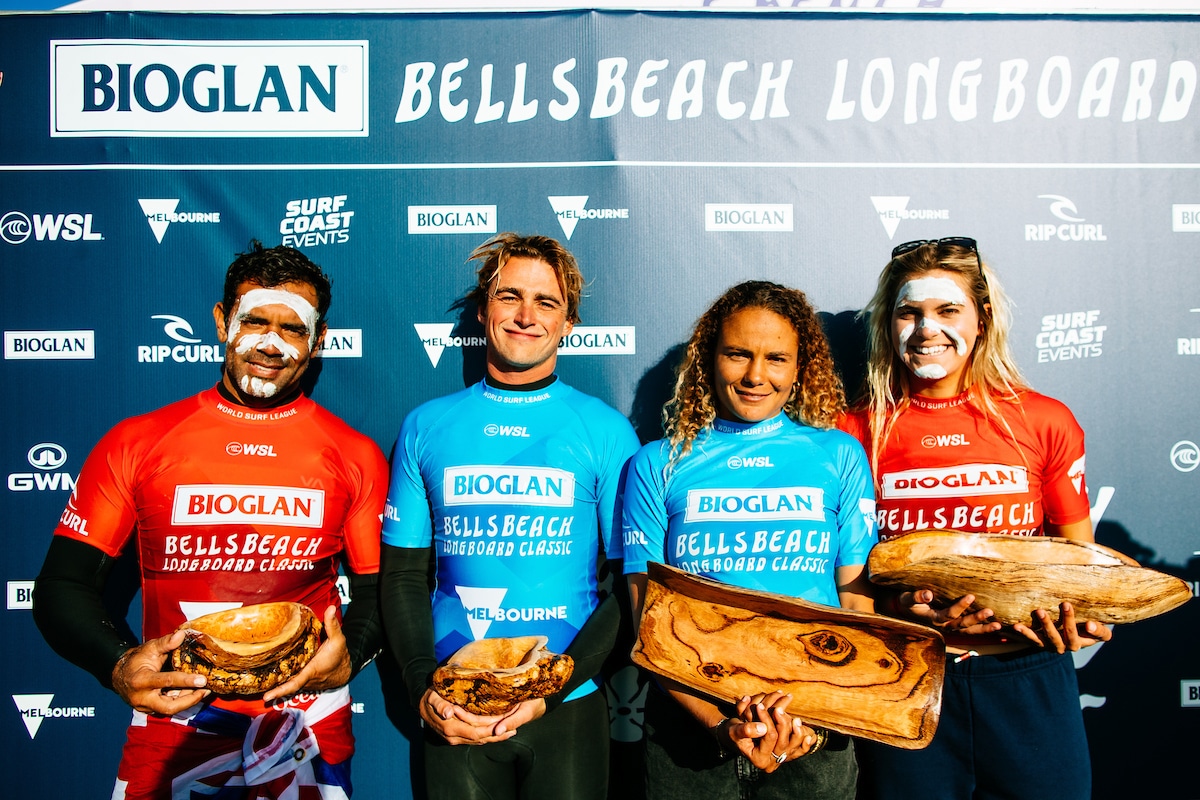 Bioglan Bells Beach Longboard Classic Presented by Rip Curl Men's Final Results:
1 – Kai Sallas (HAW) 12.77
2 – Declan Wyton (AUS) 12.34
Bioglan Bells Beach Longboard Classic Presented by Rip Curl Women's Final Results:
1 – Soleil Errico (HAW) 11.97
2 – Alice Lemoigne (USA) 11.70
Bioglan Bells Beach Longboard Classic Presented by Rip Curl Men's Semifinal Results:
SF 1: Kai Sallas (HAW) 15.40 vs. Taylor Jensen (USA) 15.17
SF 2: Declan Wyton (AUS) 15.16 vs. Edouard Delpero (FRA) 14.43
Bioglan Bells Beach Longboard Classic Presented by Rip Curl Women's Semifinal Results:
SF 1: Soleil Errico (USA) 14.00 vs. Honolua Blomfield (HAW) 13.40
SF 2: Alice Lemoigne (FRA) 15.17 vs. Chloe Calmon (USA) 14.44
Bioglan Bells Beach Longboard Classic Presented by Rip Curl Men's Quarterfinal Results:
HEAT 1: Taylor Jensen (USA) 16.73 DEF. Taka Inoue (AUS) 9.67
HEAT 2: Kai Sallas (HAW) 17.17 DEF. Tony Silvagni (USA) 14.34
HEAT 3: Edouard Delpero (FRA) 14.10 DEF. Landen Smales (AUS) 8.43
HEAT 4: Declan Wyton (AUS) 15.33 DEF. Ben Skinner (GBR) 13.90
Bioglan Bells Beach Longboard Classic Presented by Rip Curl Women's Quarterfinal Results:
HEAT 1: Honolua Blomfield (HAW) 13.17 DEF. Mason Schremmer (USA) 11.86
HEAT 2: Soleil Errico (USA) 13.17 DEF. Avalon Gall (USA) 7.94
HEAT 3: Alice Lemoigne (FRA) 13.83 DEF. Natsumi Taoka (JPN) 10.00
HEAT 4: Chloe Calmon (BRA) 13.24 DEF. Sophia Culhane (HAW) 8.70