First, second and third time lucky for Joel Parkinson at the Four Seasons Maldives Surfing Champions Trophy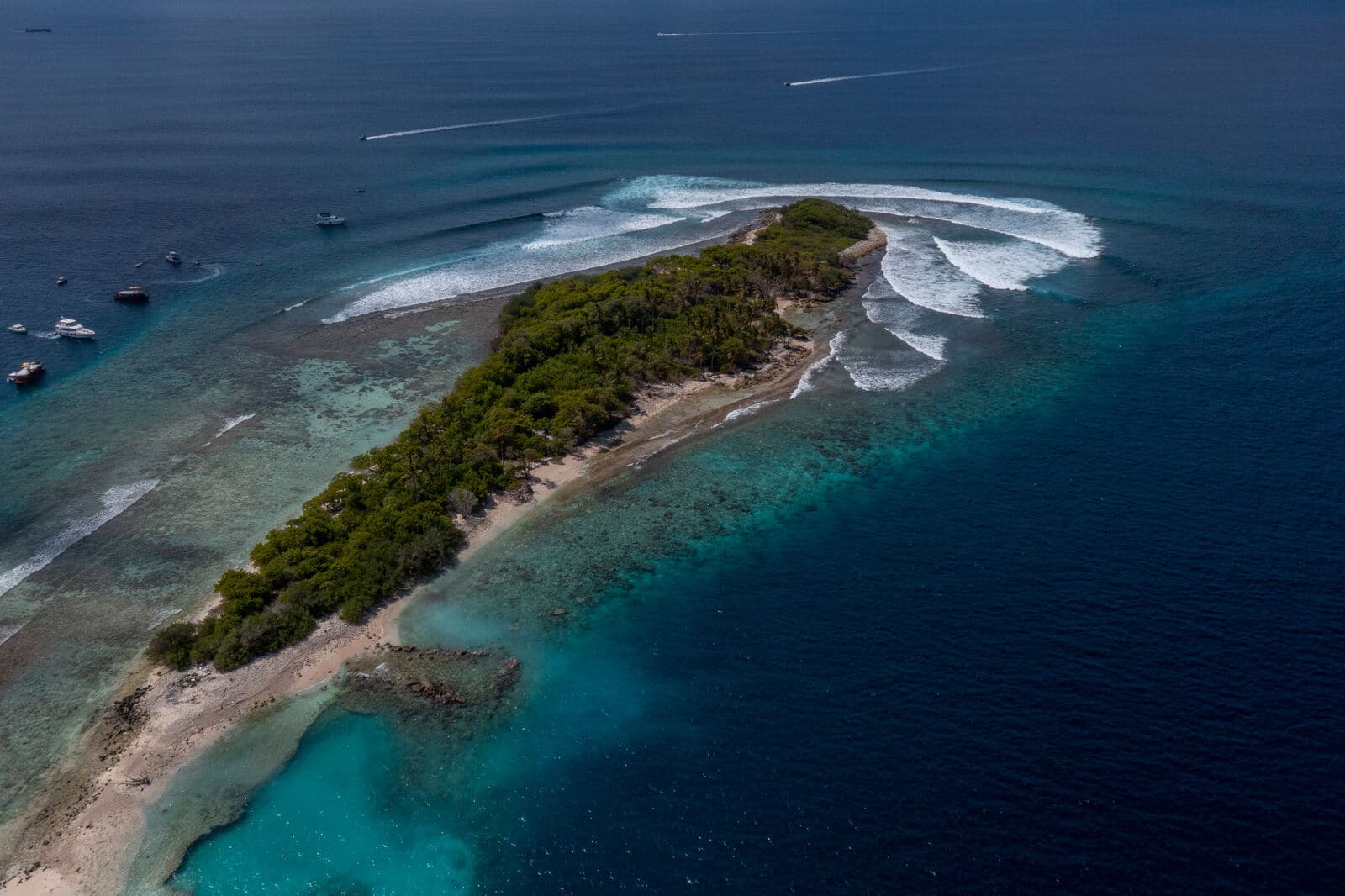 Day three of the Four Seasons Maldives Surfing Champions Trophy followed a similar storyline to the previous rounds of competition as Joel Parkinson kept his incredible run of form going to once again top Adriano de Souza, in their third straight final of the week. After competing on single fins and twin fins over the opening rounds, performance levels jumped today as the field reverted to more orthodox thrusters (tri-fin surfboards) before tearing into three-foot, highly rippable conditions on offer at Sultans.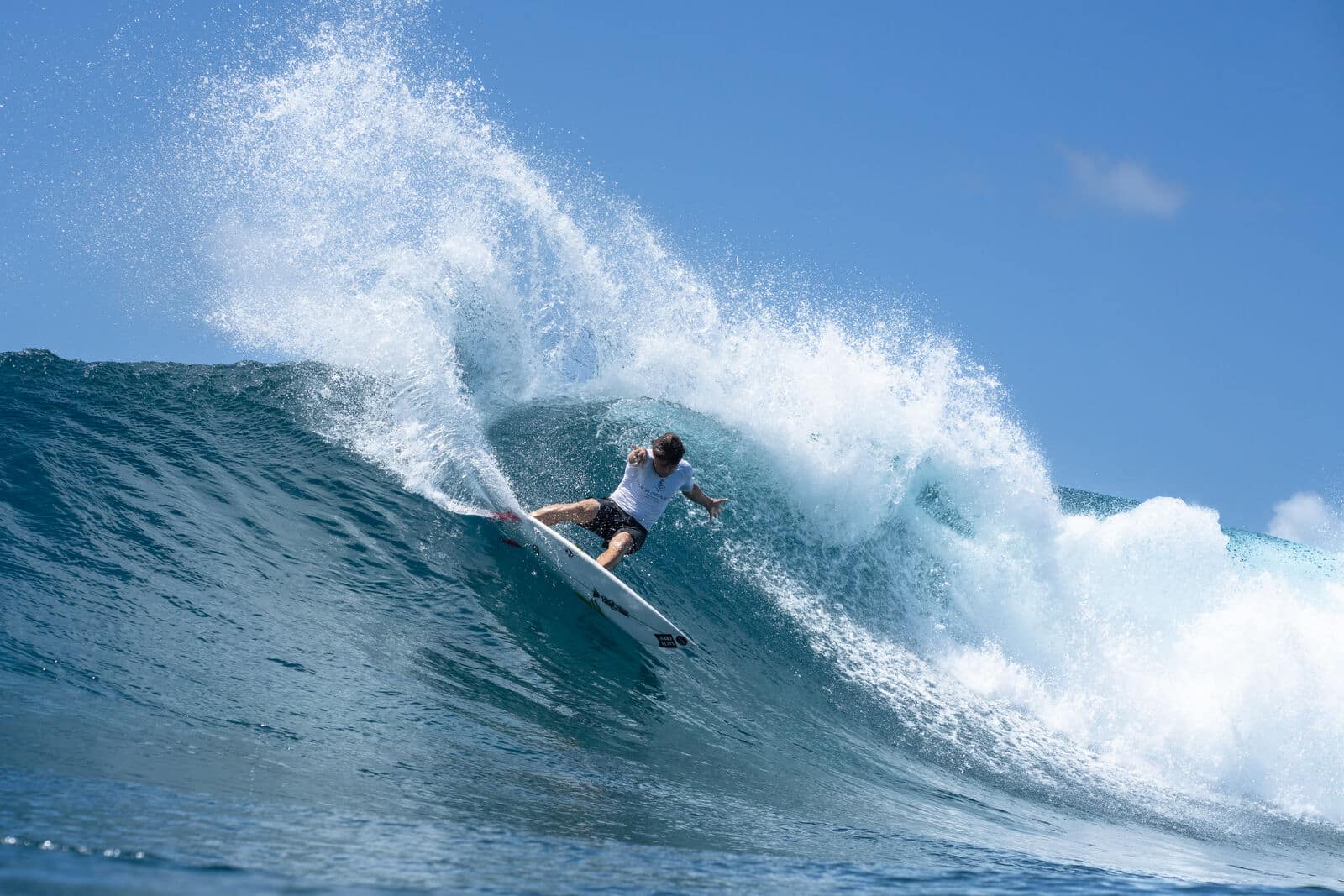 At an event function last night Parkinson spoke about his success this week being directly attributable to how much fun he was having with his family here on Kuda Huraa focussing on connection rather than competition, and he echoed the sentiments today.
"Surfing's not meant to be complicated," said the 2012 world champion, "I've really been trying to just paddle out and surf. Win or lose I would still be completely enjoying this event, it's a bonus that I've had a few good results so far."
World champs Parkinson and de Souza joined 2021 world number four Conner Coffin in the water for the first heat of the day, and performance levels immediately soared. Parkinson threw away a seven and an eight but banked a 9.0 and an incredible 9.87 for a series of sizzling turns and tubes to lock in an event-high 18.87 two-wave total. De Souza and Coffin both had eights, the unlucky Californian somehow finishing third with 15.93 points, narrowly shaded by de Souza's 17.40 total.
"Only a few years ago that heat would have gone down on tour," said Parkinson, "so it was pretty fun for us all to be out there in the jersey again."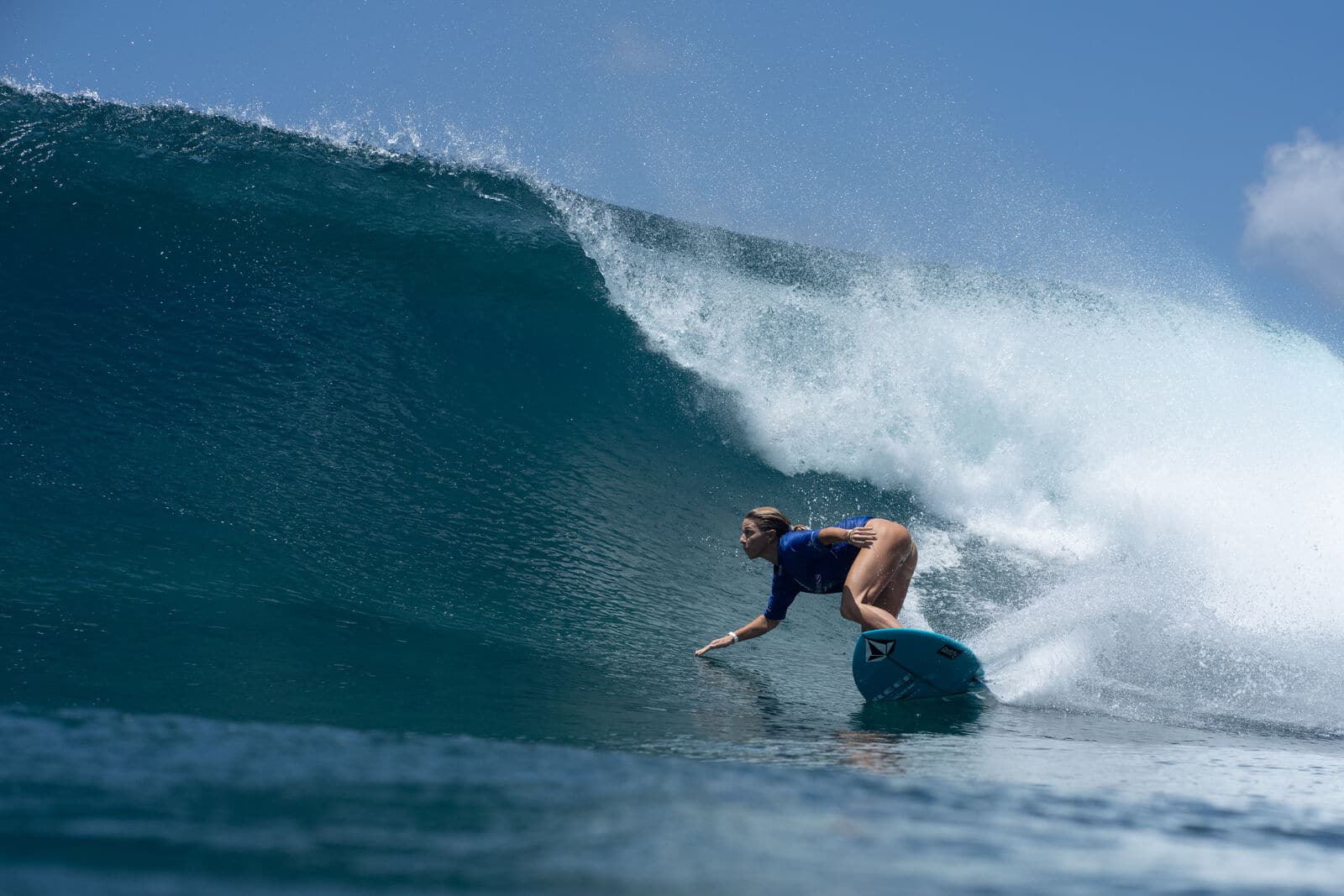 In the day's second heat, Maldivian wildcard Hood Ahmed came up against Mason Ho and Coco Ho in the first ever heat between the two siblings.
"We've surfed against each at home on Christmas Day in some social events," said Mason, "but nothing like this!"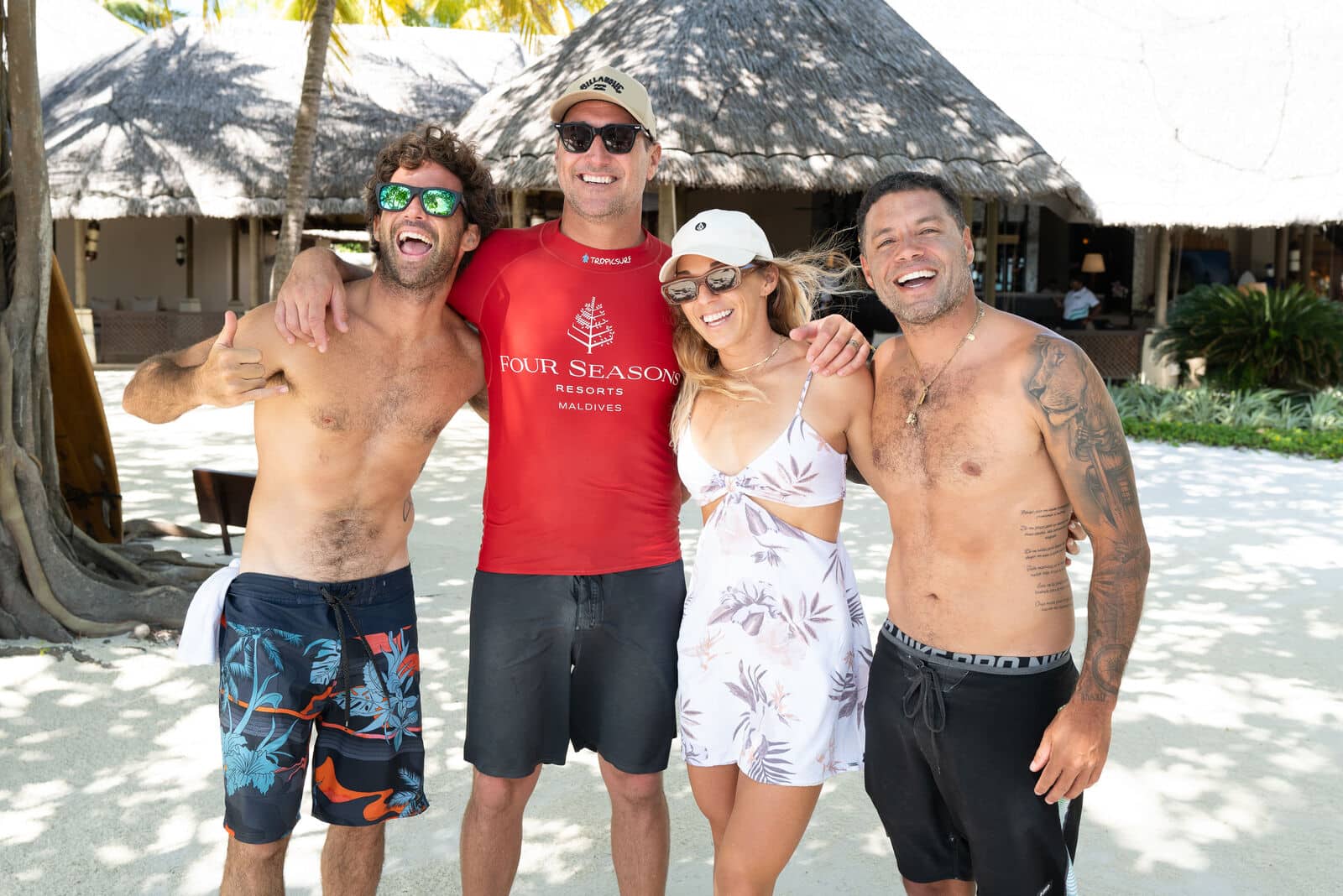 Blood proved thicker than salt water when Coco joined Mason in the lineup for their heat, and he immediately felt obliged to ignore priority and let his younger sister catch the first wave that came their way.
"Mason told me 'I had to let you go, what would Dad say if I didn't give you that one!'" laughed Coco, "So it was a really funny advantage and put me in rhythm for the rest of the heat. I almost felt bad!"
Coco's rhythm saw her lead from her opening wave to the final siren and earn a third straight slot in the semi-finals, matching brother Mason's efforts for the week. While the waves slowed for the semis the order of play followed a familiar script and Parkinson and de Souza were hardly troubled on their way to the thruster final, dropping 13 and 15 point heat totals respectively.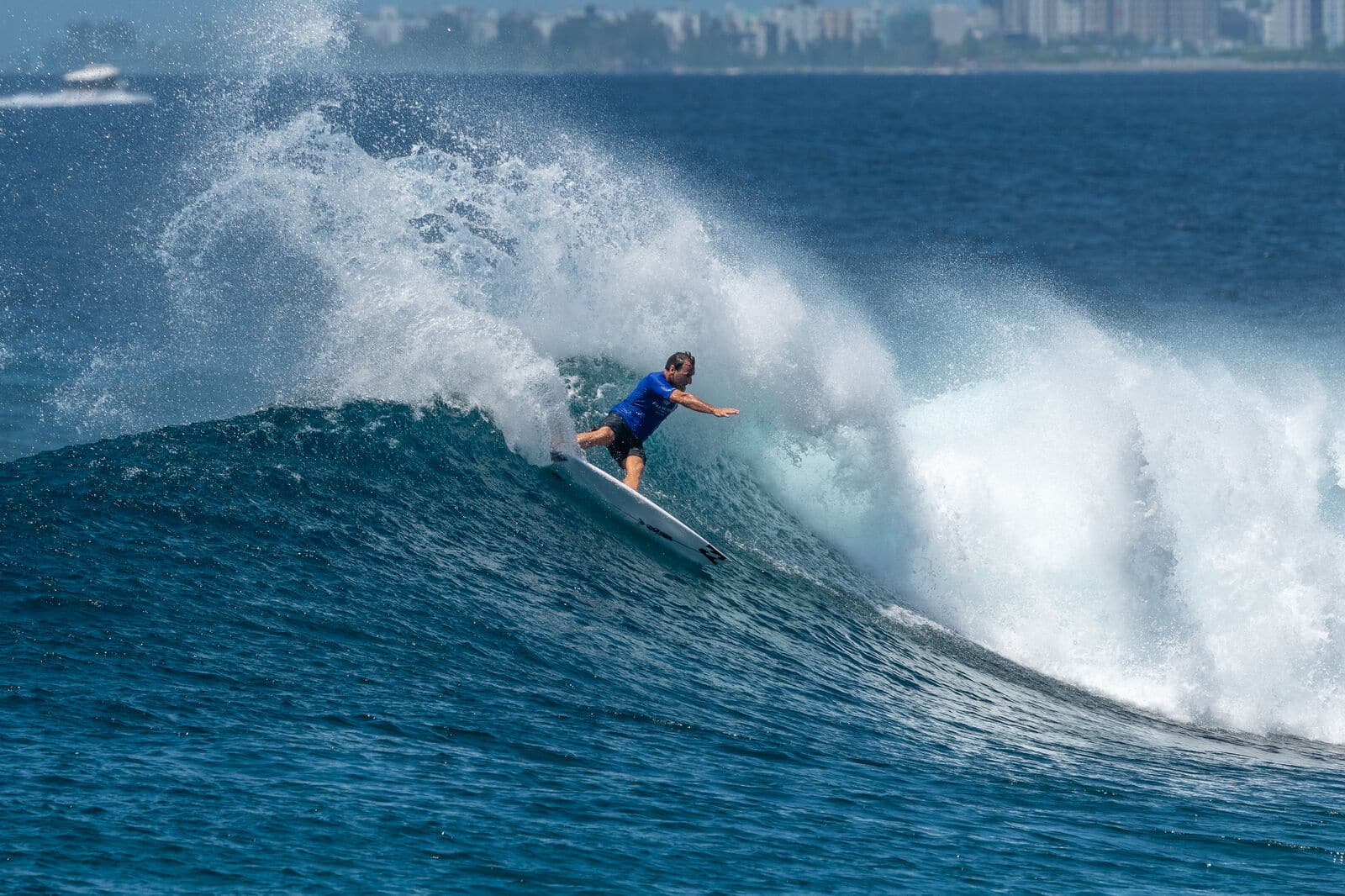 When Parkinson opened the final with an 8.07 and backed it up before the younger de Souza had even entered the lineup, a feeling of déjà vu came over the event. Although starved of opportunity in the final, de Souza was happily back on a thruster, and philosophical after Parkinson added an 8.83 to put the final beyond doubt.
"The waves didn't come my way but I'm so happy with today. The first heat with Conner and Joel was amazing, we had a blast. I almost had two nines, and it's a good feeling when you get to perform like that at your best, that's the highlight. And now I'm into another final with Joel, so let's see what the day brings us. The trophy is still on the line!"
After the thruster final officials called competition off for the day, with just the grand final left to be surfed. After their powerful performances this week Parkinson and de Souza will square off in the event's ultimate heat, and despite the 3-0 score line the winner-takes-all grand final while determine who hoists the Surfing Champions Trophy in 2023. Stay tuned for more updates from the Four Seasons Maldives at Kuda Huraa over the coming days!
Thruster Division Results
1. Joel Parkinson (AUS)
2. Adriano de Souza (BRA)
3. Coco Ho (HAW) equal with Mason Ho (HAW)
5. Conner Coffin (USA) equal with Hood Ahmed (MDV)
2023 Four Seasons Maldives Surfing Champions Trophy Leaderboard
1. Joel Parkinson (AUS) 3000pts
2. Adriano de Souza (BRA) 2700pts
3. Coco Ho (HAW) 2400pts
3. Mason Ho (HAW) 2400pts
5. Hood Ahmed (MDV) 2100pts
5. Conner Coffin (USA) 2100pts