One of the best comps of the year? Got to be right up there!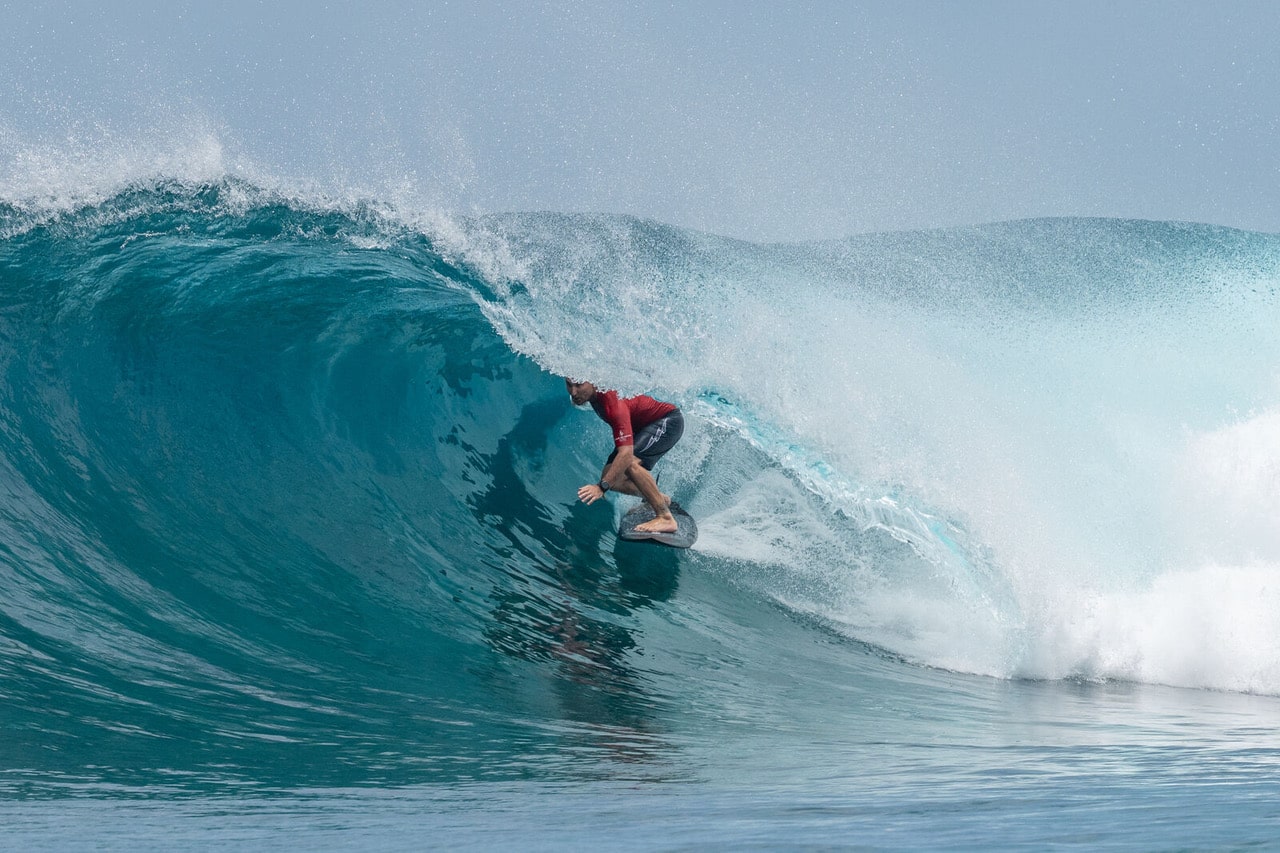 Another perfect Maldivian sunrise at Kuda Huraa set the scene for the twin-fin division of the Four Seasons Maldives Surfing Champions Trophy to run in non-stop four-foot waves at Sultans today, Wednesday August 23. Despite the flawless weather it was raining eights and nines in the water with Joel Parkinson walking away victorious over Adriano de Souza for a second day running.
Unlike the contrasting styles on show in yesterday's single-fin final, where Parkinson hunted the barrel and de Souza tore into turns, today the two world champs went blow-for-blow both behind the curtain and in front of it.
"It's harder to do turns on a single-fin but you can hide in the tube," said ever-cunning competitor Parkinson, "whereas twin-fins are shaped so well now that you can surf them more like a modern board and be a lot more confident in attacking the lip and using the face of the wave.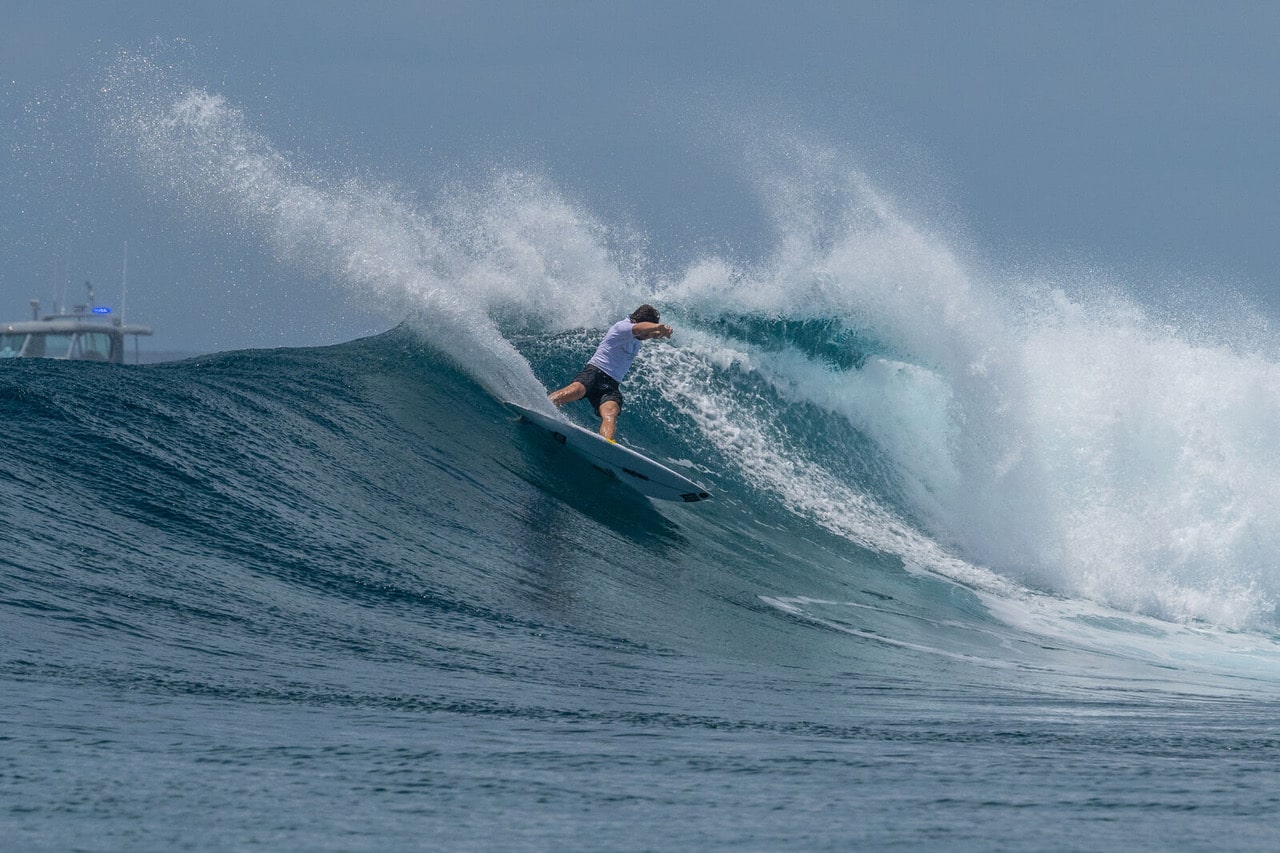 "I'm a twinny guys these days," admitted Parkinson, and his numerous excellent scores today support his admission that he feels an advantage on the craft he surfs more than any other. "It's not going to last though," he laughed, "I got lucky, but in the thruster division you're going to see the field do some damage, and I might be the damage!"
Although Parkinson got off to a flying start in the final, dropping an 8.9 and a 9.63 to leave de Souza chasing a combination of scores, the Brazilian surfer came roaring back into the picture with a 9.7, the highest score of the event so far, for a deep, clean barrel that he backed up with a string of powerful turns.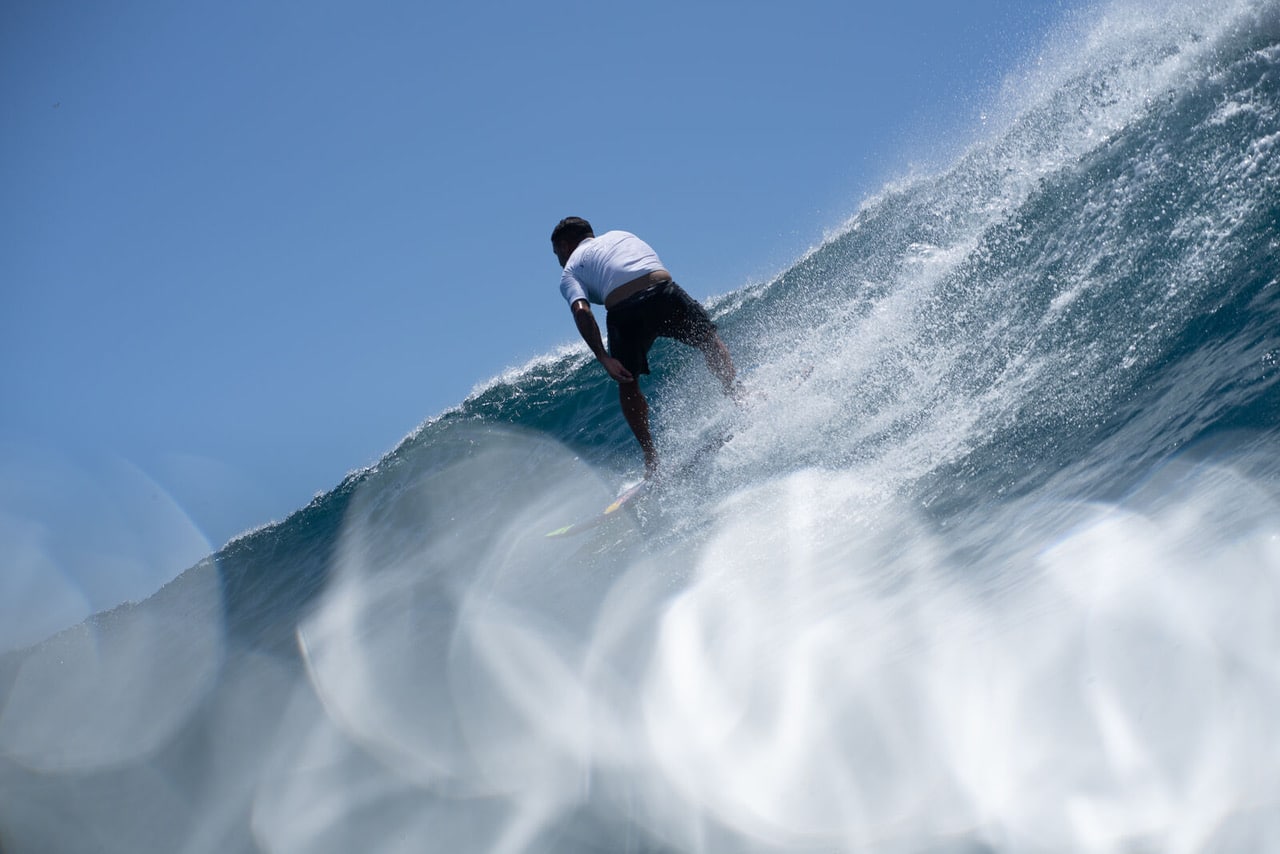 With time running out and de Souza chasing an 8.83 he found the opportunity he needed and launched into one of the turns of the event on the first section, before the wave backed off a little. De Souza stuck with it and unleashed an arsenal of manoeuvres on the inside when the wave stood tall once again, and although he couldn't have done more with the cards he was dealt the final score came in as an 8.47, agonizingly short of his requirement.
"That barrel was insane!" said de Souza, "I put on a show and almost got a 10, so even though I lost I'm proud of myself. Joel has been amazing, but tomorrow's a new day, and I'll be happy to wake up in paradise at the Four Seasons and go to work once again."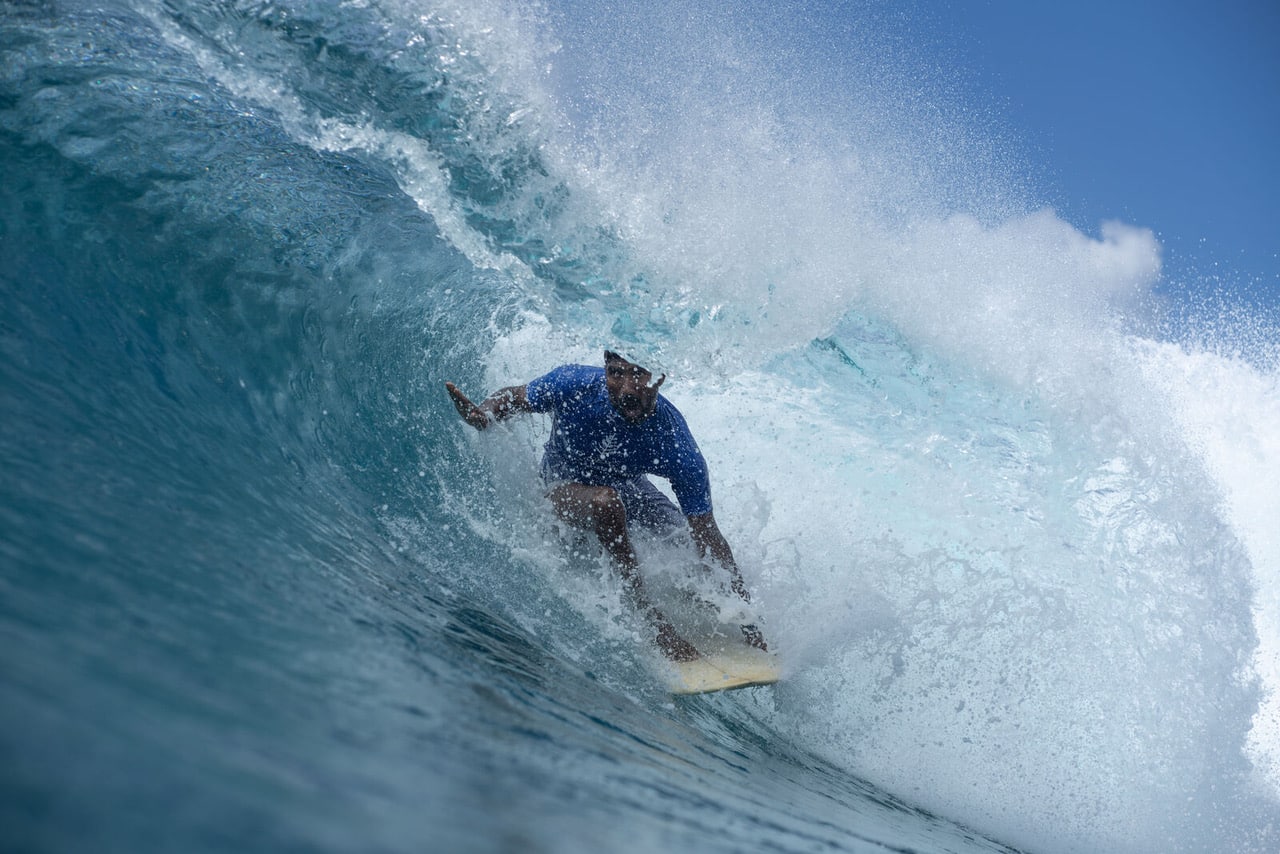 In the earlier heats all of the Surfing Champions Trophy competitors put on a show, with Maldivian wildcard Hood Ahmed threading one of the longest tubes of the event on his backhand to lock in an 8.83.
"I was so happy with that wave!" said Ahmed, "I think I disappeared behind the foamball twice, and maybe if the barrel had a cleaner exit I might have been closer to a 10. After yesterday I knew tubes would be my best chance of good scores, and I'm proud I got the chance to show off what I can do."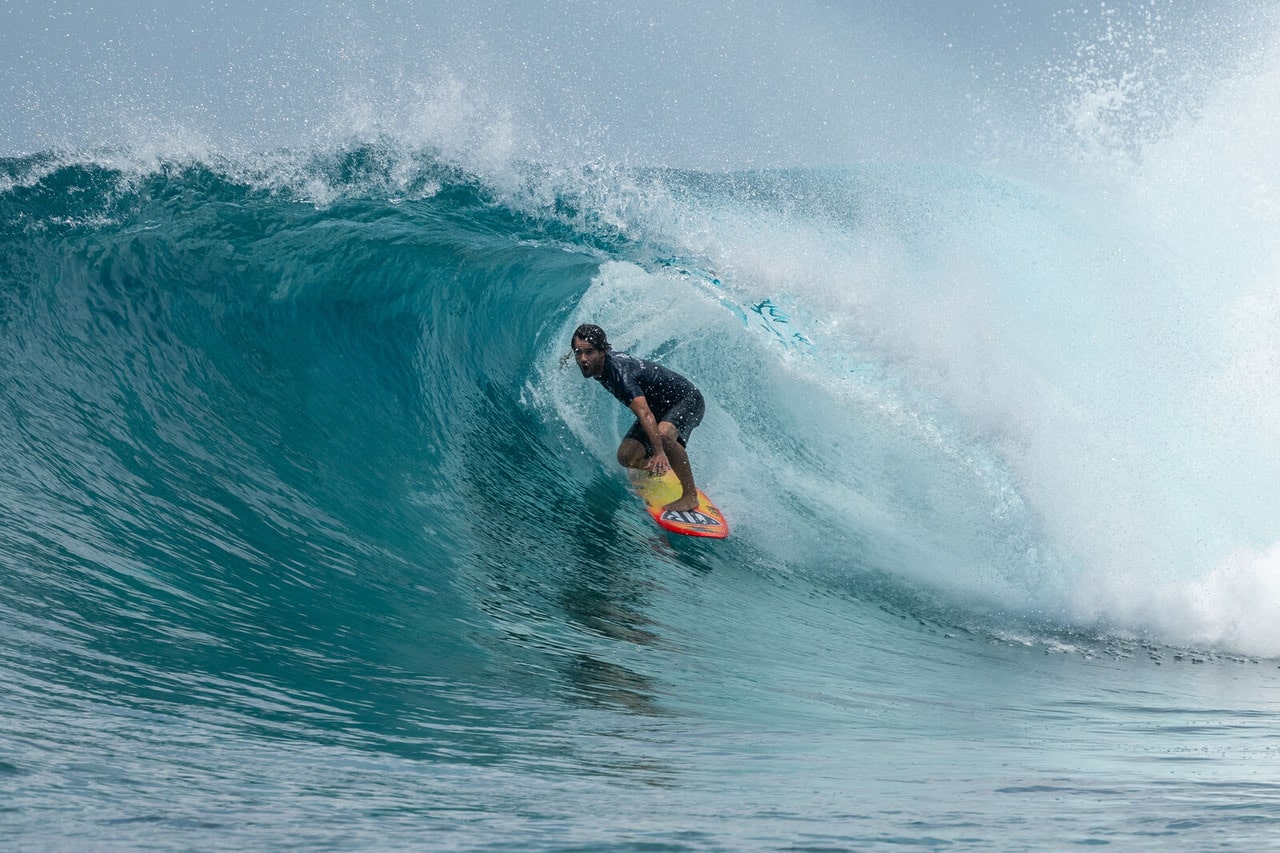 Once again Hawaii's favourite siblings, Mason Ho and Coco Ho, threaded tube after tube with style to burn to find themselves in the semi-finals, where they lost to Parkinson and de Souza respectively.
"Lately I've been hooked on thrusters," said Mason, "So I'm really loving this event because it's reminding me how much I enjoy my single and twin fins. The roots!"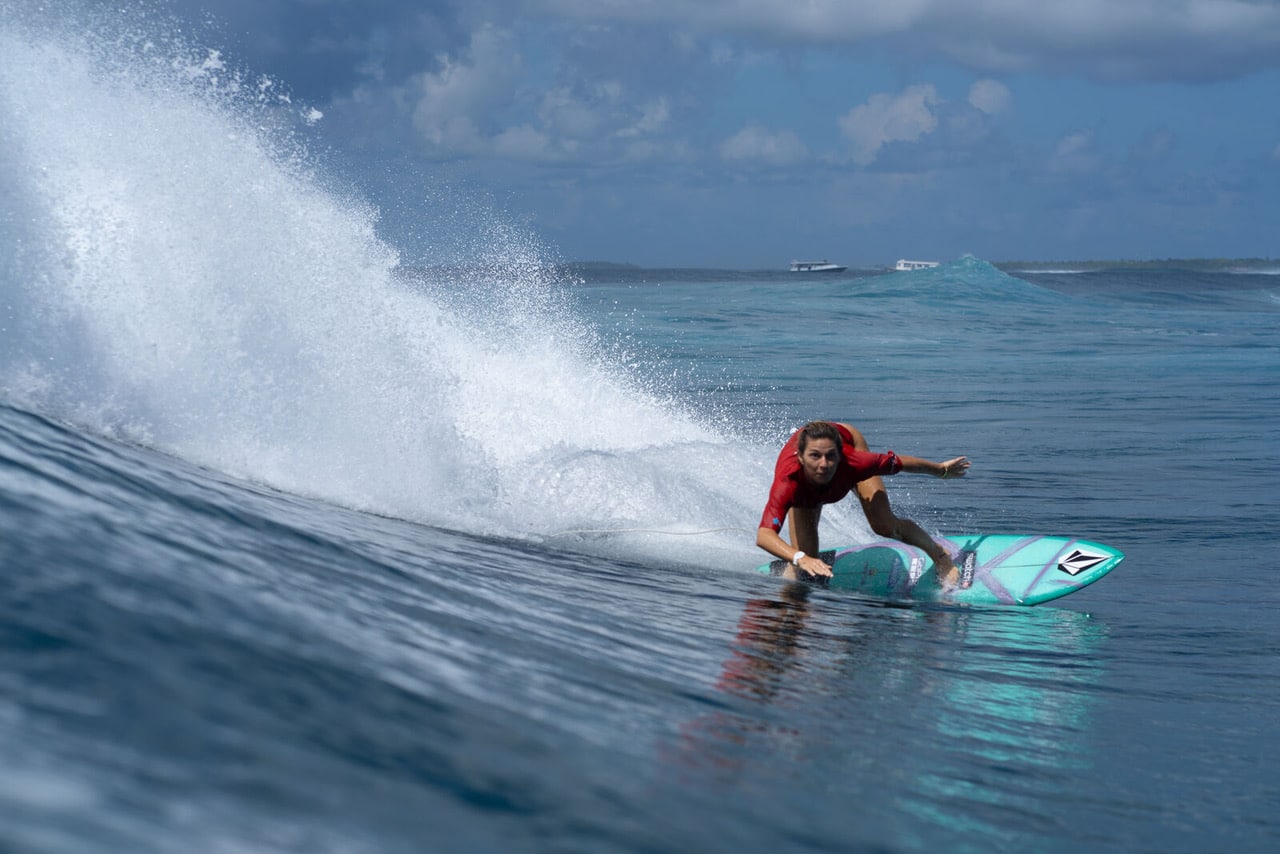 While all of the competitors feel fortunate to be enjoying life at the Four Seasons Resort Maldives at Kuda Huraa, Conner Coffin might consider himself slightly hard done by in competition, finding himself one wave short of advancing in both of his heats so far.
"I've never wished I was older until this week so I could have a few more minutes in the lineup!" laughed Coffin. "I'll take my thruster for a warmup this afternoon and might have a word with the wave gods while I'm at it! I'm loving this event, I'm so stoked to be here and am looking forward to another great day tomorrow."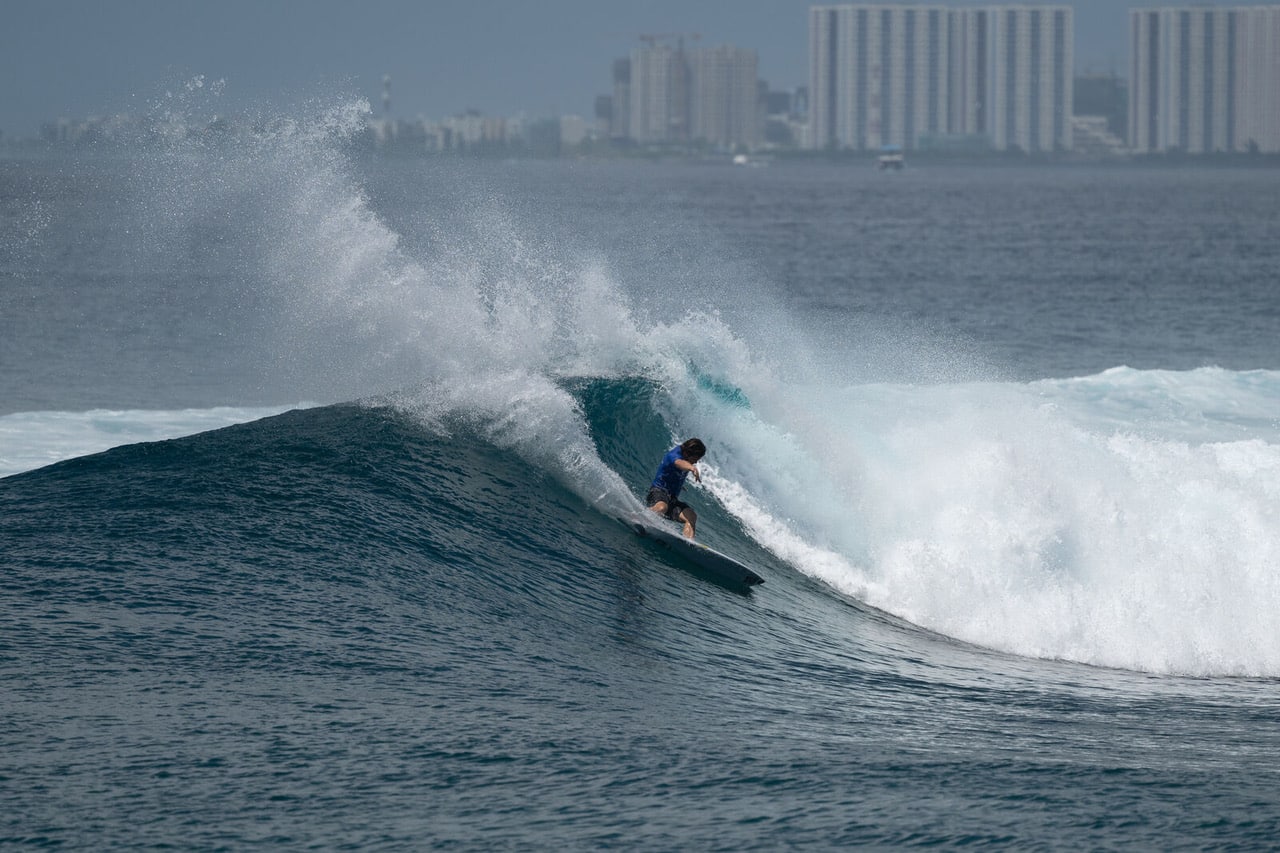 The Four Seasons Maldives Surfing Champions Trophy runs from August 21-28. The forecast is still looking pristine so stay tuned for more updates when competition resumes with the thruster division and grand final still to come.
Twin Fin Division Results
1. Joel Parkinson (AUS)
2. Adriano de Souza (BRA)
3. Coco Ho (HAW) equal with Mason Ho (HAW)
5. Conner Coffin (USA) equal with Hood Ahmed (MDV)
2023 FS Maldives Surfing Champions Trophy Leaderboard
1. Joel Parkinson (AUS) 2000pts
2. Adriano de Souza (BRA) 1800pts
3. Coco Ho (HAW) 1600pts
3. Mason Ho (HAW) 1600pts
5. Hood Ahmed (MDV) 1400pts
5. Conner Coffin (USA) 1400pts