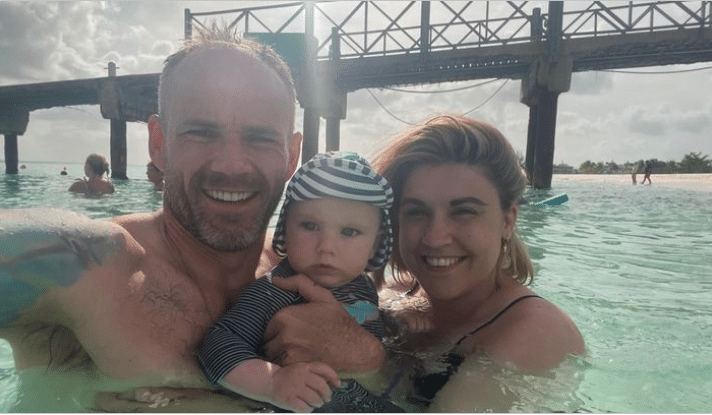 As followers may know legendary British surf photog Ben Selway has been battling brain cancer for some years, unfortunately it has returned meaning more ops and treatment.
Obviously as bread winner for his fam his finances are going otbne hit this winter. To help him his mate Dan Fine is running three half marathons and has set up Crowdfunder that you can donate to.
Dan posted
" Anyone that's met Ben has positive things to say about him and his reputation as a photographer is second to none.
Life was in full swing for this family until a brain tumour returned after eight years needing further treatment.
As a self employed photographer/small business owner Ben & Kelly are working hard to keep things together.
"I am running 3 half marathons, St Agnes, Truro and The Eden Project in August, September & October to raise some money for this awesome family.
"Finances are always hit hard in these horrible situations so let's show the love!"
Ben told Carve
"You might be wondering why you haven't seen any content from me – that's because since we last spoke I've been battling with brain cancer again. It was picked up on routine MRI and started as a 3mm nodule and seemingly was kept at bay for a while but it started developing into a tumour which initially they kept monitoring. I was then delivered the news that I needed a biopsy to test for grade 4 meaning I wouldn't be with us for much longer, fortunately it was still grade 3 and, while still aggressive, it means I could have 8-10 years to live (I hope to God more).
"I had craniotomy in April to remove it which left me with mild weakness down my right side, particularly in my right hand which is something I can live with. I was hoping that was it but I've been told to undergo a course of radiotherapy which I'm now going through as we speak. This is majorly shit because with the brain you can only have radiation only once as opposed to other areas of the body. So I feel as if I've used up a powerful weapon for when it returns.
"I'm due to undergo a course of chemo in October for seven months. Our friend, Dan, is running three half marathons to raise money for us to give us a chance to get through all of this uncertainty and the winter months.
"I'm gonna get through all of this in the end, I'll make damn sure I will!"