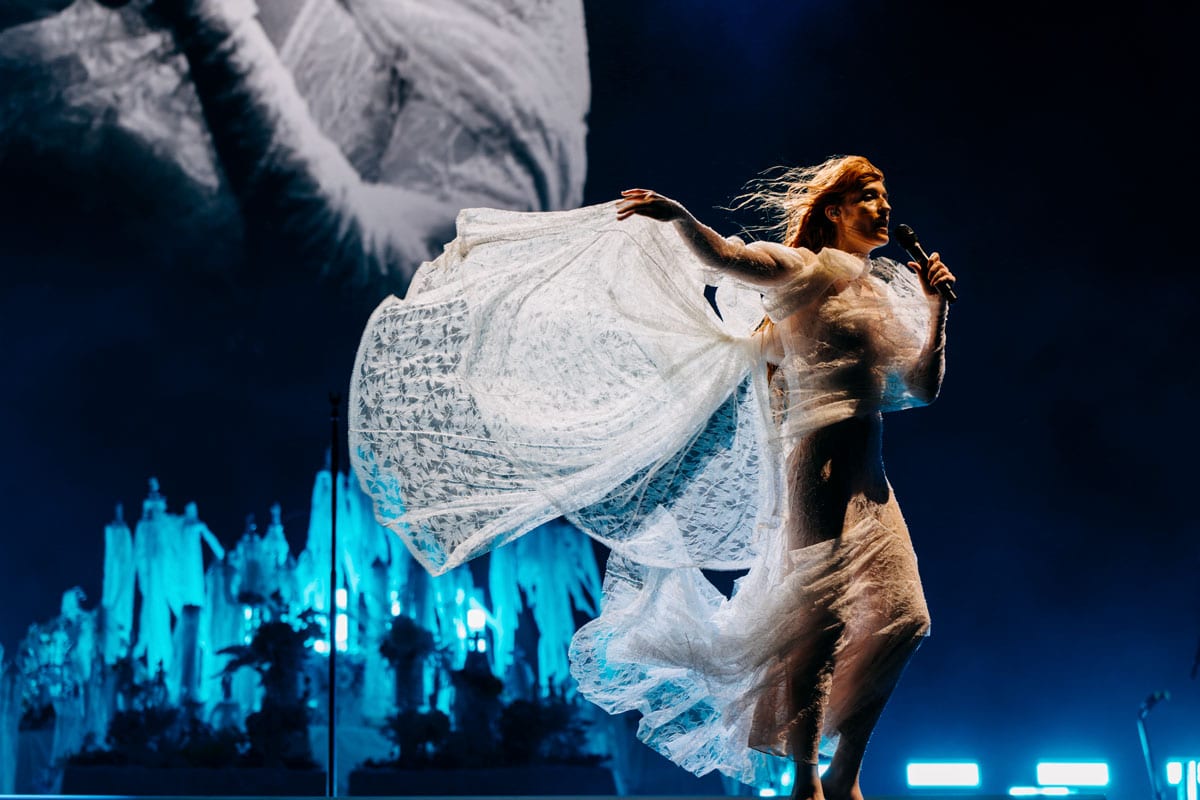 The final curtain fell on this year's Boardmasters as the one and only Florence + The Machine graced the main stage for a dazzling, ethereal headline performance. One of Boardmasters most unforgettable sets of all time brought the festival to a truly sensational close. Boardmasters' home of Watergate Bay welcomed tens of thousands of adoring fans who gathered for a line up comprising internationally-acclaimed artists, and so much more to be discovered beyond the music. 
Florence + The Machine's headline set was nothing short of euphoric. Florence graced the stage, seemingly floating as she sang along with the crowd to hits including You've Got The Love, Dog Days Are Over and Shake It Out. Building up anticipation before the headline act was Irish singer-songwriter Dermot Kennedy who belted out his catalogue of powerful, emotive tracks which have catapulted him to #1 album territory. Tion Wayne, Sofi Tukker, Caity Baiser (who also surprised festival goers with a surprise set at The Cove), and Black Honey amongst others made sure the main stage kept the vibes riding high from start to finish.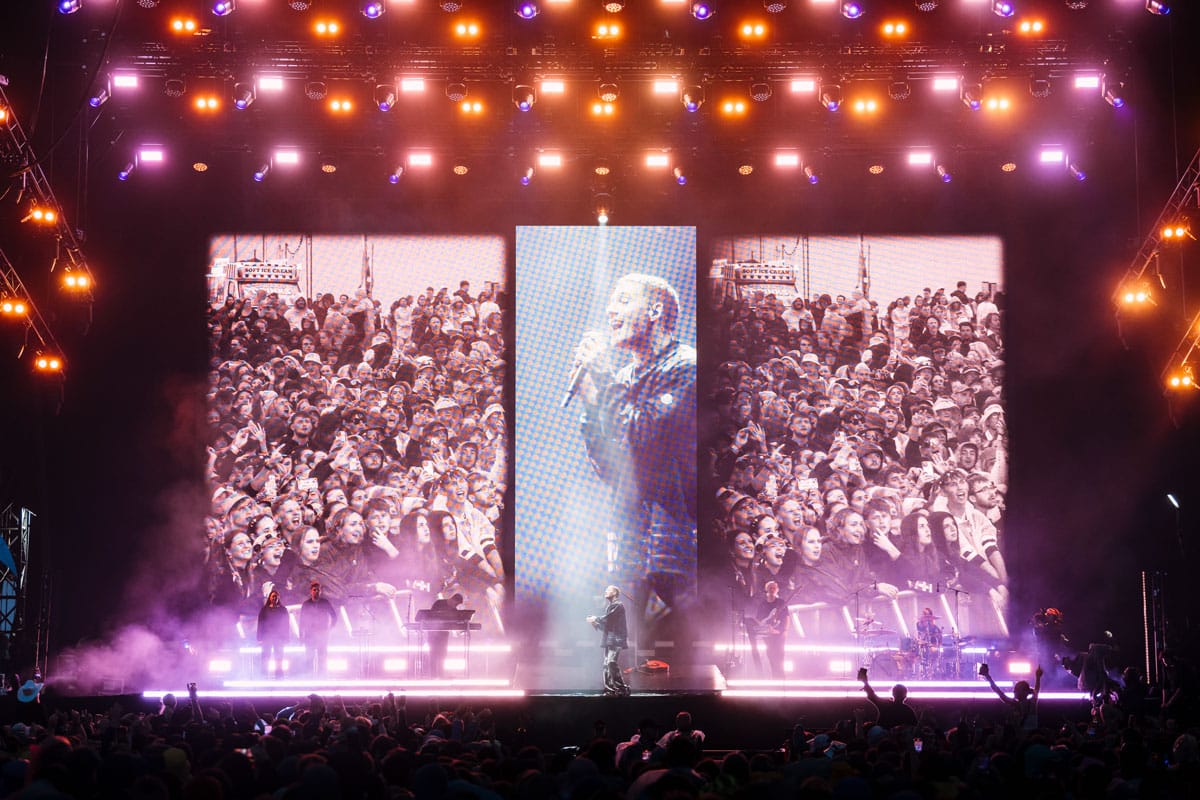 Land Of Saints enticed fans with a huge line up including Jockstrap, Squid, Connie Constance, Shygirl, rounded off into the evening and early hours with Four Tet and Joy (Anonymous). Unleashed was the home of high octane dance, d'n'b and more with a stellar mix of acts from Bru-C and Tom Zanetti, to Riton and Charlie Hedges to name a few. Fans kept their dancing shoes on at The Point with DJs including Charlie Boon, Sally C and Sarah Story spinning lively tracks, as well as Paul Woolford going b2b with Danny Howard to make sure the bangers continued into the early hours. The View, looking out onto the sea, played out an eclectic mix of new music, rising stars and much more with VC Pines, Caravaña Sun, Aine Deane and tonnes more keeping fans entertained.
Plus, there was drum'n'bass playing out at The Dockyard and DB90 and late night revelry at The Submarine and 80s cheese and light up dance floors at the Transatlantic Lounge. The Green Team continued on their daily beach cleans, doing their bit alongside festival goers to make strong efforts towards its continued sustainability goals. Beach cleans took place at Porth Beach, Watergate Bay, Great Western and Fistral Beach.
The Qualifying Series (QS) 1,000 Animal Pro and Longboard Qualifying Series (LQS) 1,000 Reef Longboard Pro crowned their 2023 winners in three-to-five foot surf at Fistral beach to wrap the surfing events at Boardmasters. In a battle of epic proportions with British rising star Alys Barton (GBR), the reigning European Champion Yolanda Hopkins (POR) managed to fend off her opponent to claim the first-ever three-peat at the Animal Pro. Kai Odriozola (ESP) and Ido Arkin (ISR) fought in a wave-starved heat and tried to milk every opportunity. Eventually it was the basque surfer Odriozola who found the best scoring opportunity in the tricky lineup. The young San Sebastian surfer appeared in his second Final of a QS and this time managed to convert for a first win on the professional tour at only 17 years old.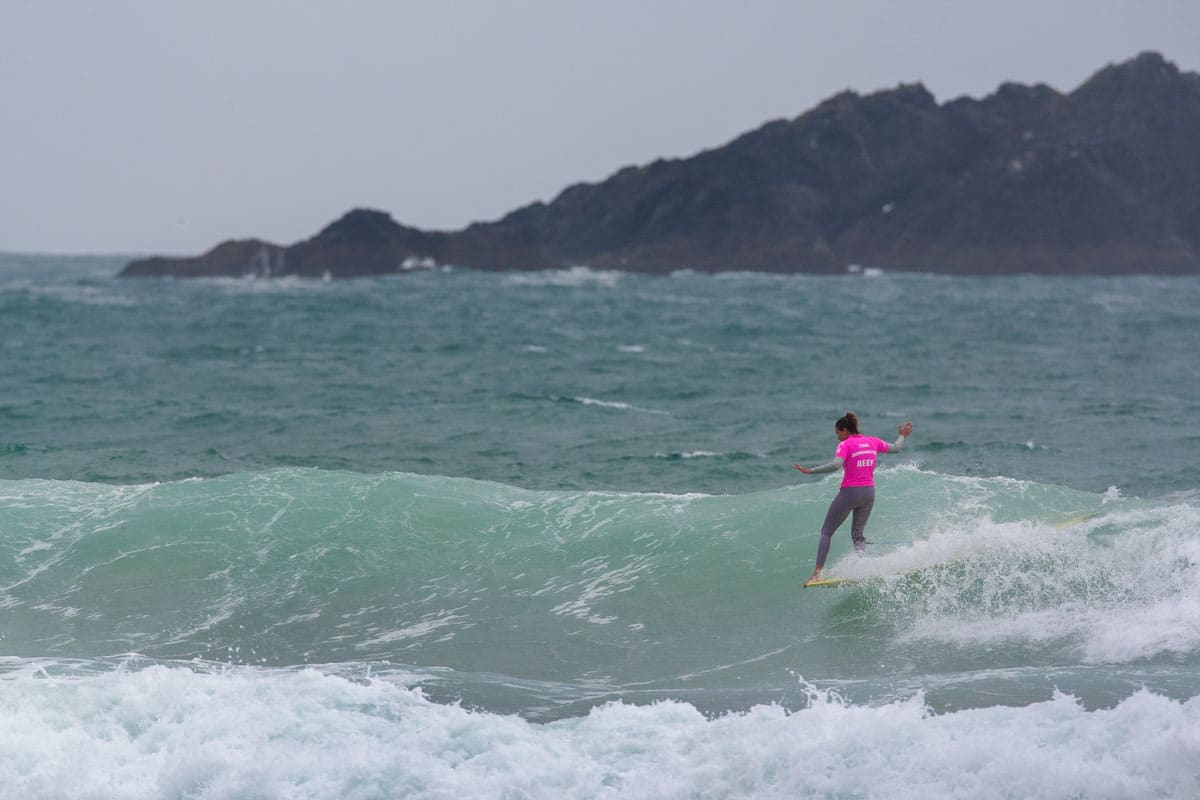 The former runner-up in the world, Alice Lemoigne (FRA) continued to demonstrate her superiority in the Cornish waters as she absolutely dominated the Reef Longboard Pro women's Final. The Reunion Island native became the first surfer to claim five victories at Boardmasters, but only briefly enjoyed the standalone record as she was joined in the last heat of the day by Edouard Delpero who equaled the feat. French surfer from Biarritz, Edouard Delpero (FRA) also managed to claim a fifth win on the Cornish coast, defeating compatriot Martin Coret (REU) as well as Jon Garmendia (ESP) and Ignacio Pignataro (URY) in the event's Final. In a friendly battle with his own brother for the most wins on tour, Edouard went one better than Antoine, both surfers having won four times before at Fistral. This marks Edouard's 12th professional win to date.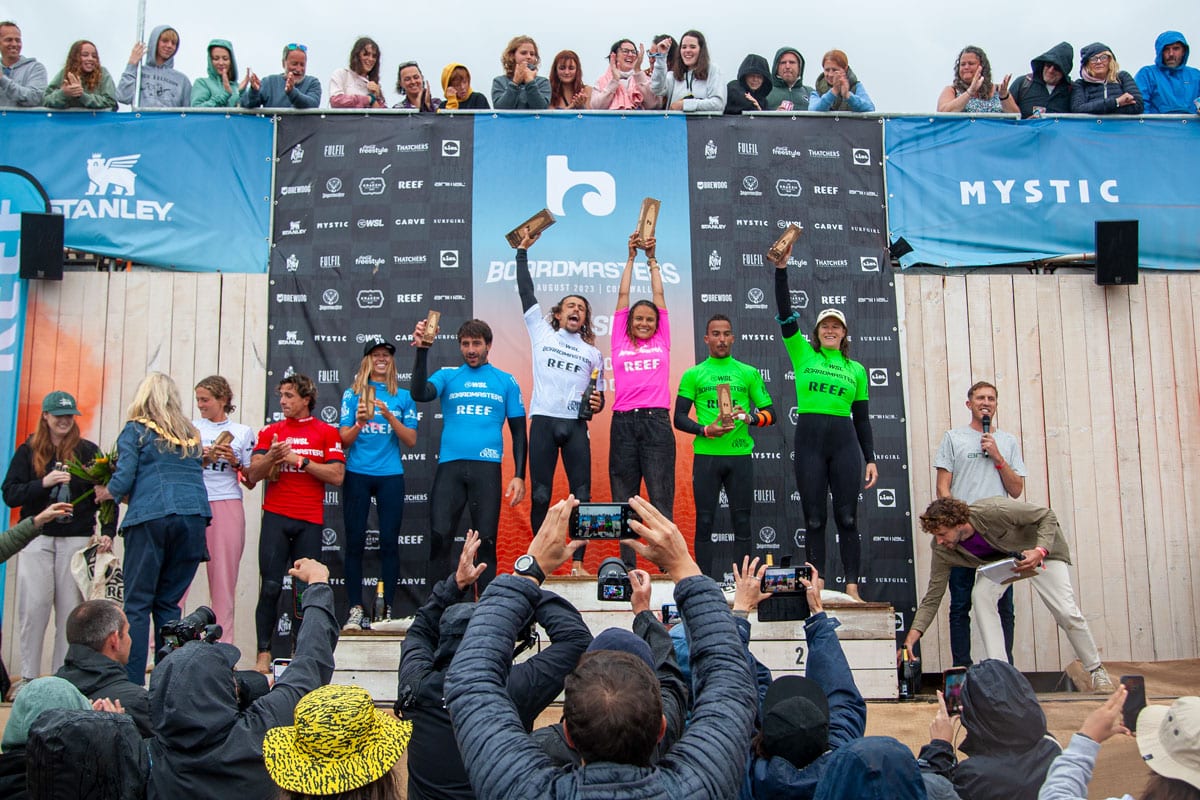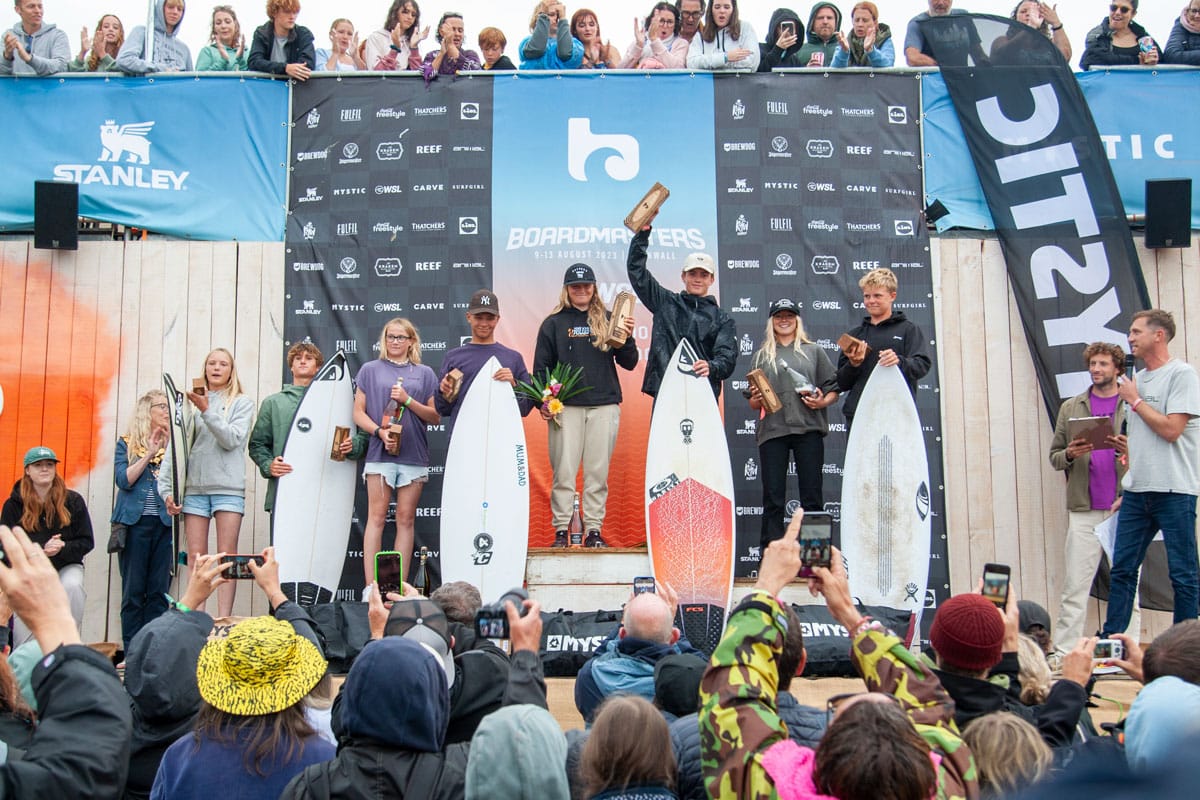 Yesterday, all camping festival goers are heading home and the post-event clean up operation will begin right away. Boardmasters encourages all camping attendees to take home their tents and Leave Only Footprints. Boardmasters' team of volunteers, supervisors, charity partners and in-house team will be on site to clear the site once festival goers have left. The clean up operation is a robust and thorough process, with the main aim to leave Boardmasters' beautiful Newquay home at Watergate Bay in pristine condition. Campsites nearest to Watergate Bay road will be prioritised first. The fields will be clear by the end of the week. Help the Homeless will be salvaging any quality tents that are left behind to help those in need.
It's certainly been a Boardmasters for the ages. Boardmasters will be back next year, with details to be announced very soon. For more information and to sign up for the 2024 presale for exclusive 24 hour ticket access, visit boardmasters.com.