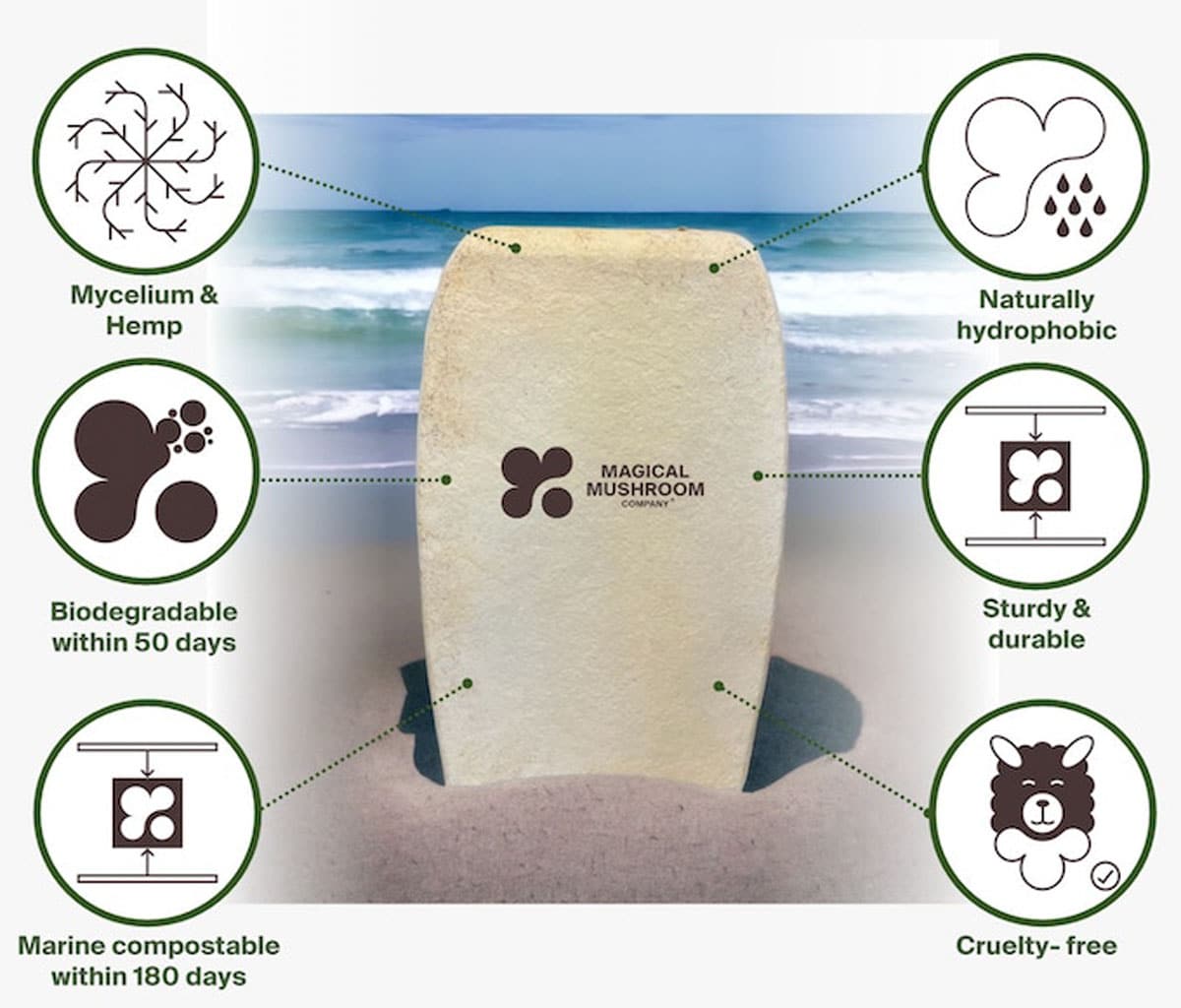 As Keep Britain Tidy points out, vast numbers of disposable foam bodyboards end up in landfill every year from beaches around the world or, when they snap, unleash miniature polystyrene balls into the marine environment.
Teaming up with Cornish surfboard shaper Tim Lupton and ex Irish national champion, Chris Martin, the Magical Mushroom Company (MMC) is helping solve this problem with a new kickstarter campaign.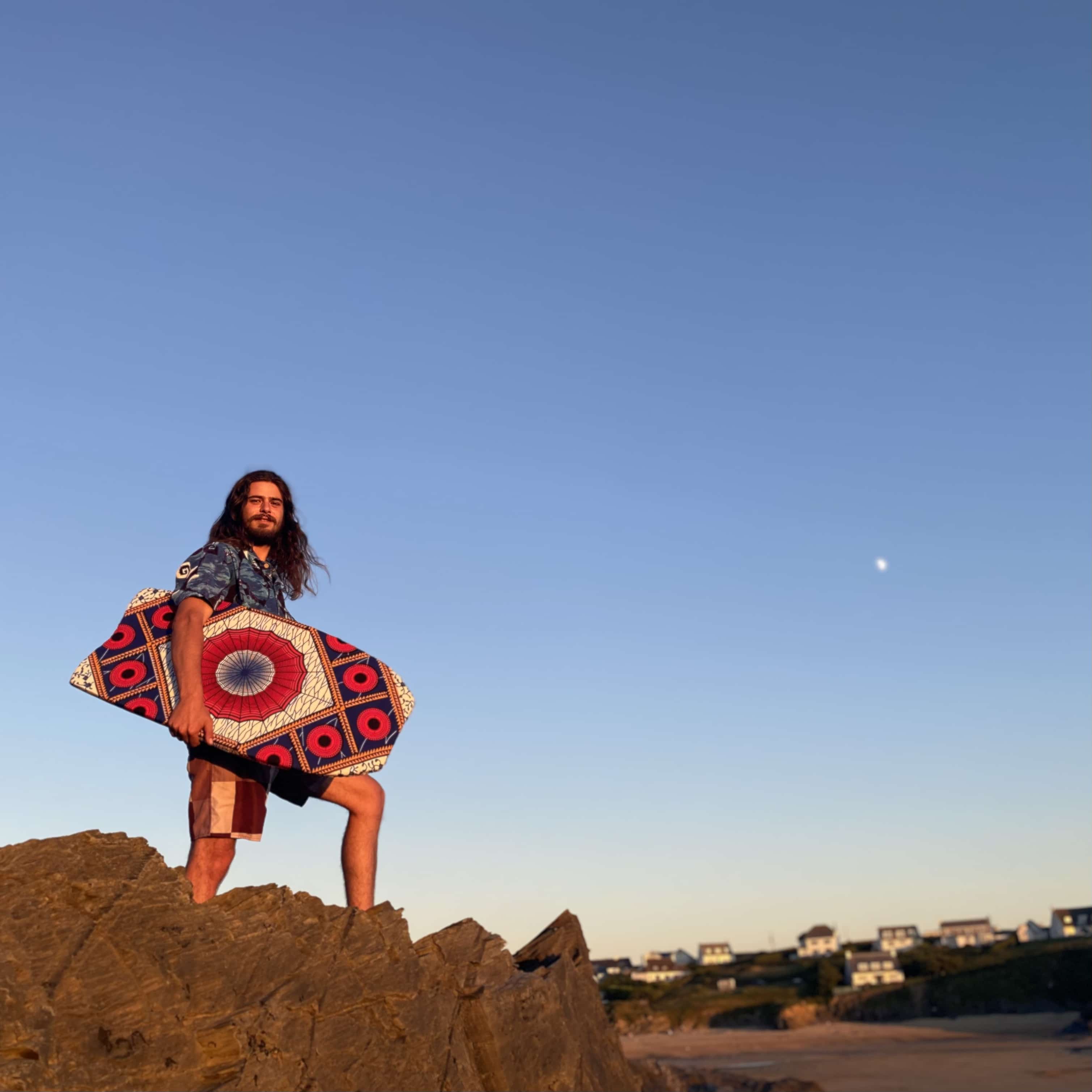 • The campaign aims to create a mass-market bodyboard which is biodegradable within 50 days and is marine compostable within 180 days that:
1. Provides an alternative to cheap, disposable bodyboards sold to tourists. 
2. Targets casual users rather than competing with higher-end boards for dedicated bodyboarders. 
3. Maintains an appropriate level of flex and stiffness for people of different weights and ages. 
4. Incorporates an exterior layer or coating for added durability and protection. 
5. Will be offered at a price point that is on par with or similar to competitor boards in the market. This price will also include room for a wholesaler/retailer to achieve a sufficient margin.
The inspiration behind the project is Tim Lupton, co-founder of the Predn Surf Co. in Cornwall who started helping them design eco-friendly boards in 2017. Predn Surf Co, founded by Peter Clemo, was borne out of lifelong surfers and descendants of Cornish boat builders and Hawaiian surfers.
Tim contacted MMC and worked closely with Ryan Little, MMC's industrial designer to help create the perfect bodyboard.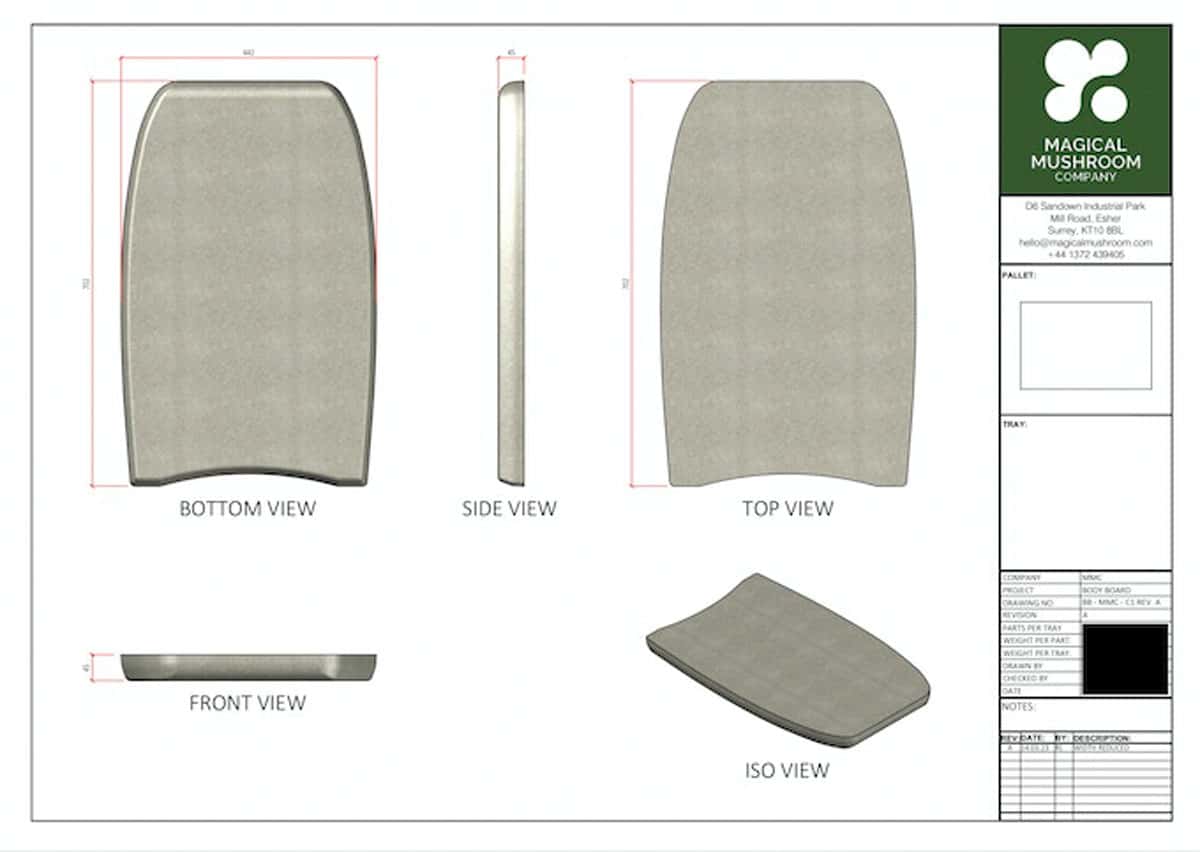 Ex Irish national surfing champion and founder of Skunkworks Surf Co Chris Martin – another designer of sustainable surfboards – has also been also involved in the design of the later and improved board. 
The bodyboard, which has already been prototyped, is made from mycelium and agricultural waste as a feedstock. Mushrooms are the fruits of a giant underground 'tree' – which is mycelium. Mycelium itself is made of Chitin, a natural glue which has the added benefit of being water resistant.
Paul Gilligan, Founder and CEO of  MMC, said "Surfing and bodyboarding has a big impact on the environment, part of which is driven by the millions of disposable bodyboards used for short periods by tourists every year and then discarded"
"The most important thing is trying to solve this problem at scale. A small number of boards wouldn't make a dent in the mountain of plastic sitting in landfill for hundreds of years.  A big problem needs a big solution, and with our ability to make large amounts of Mushroom  Packaging, which with some magic can shaped into bodyboards, combined with the support of the surfing community,  we think we are the right team to have a go."