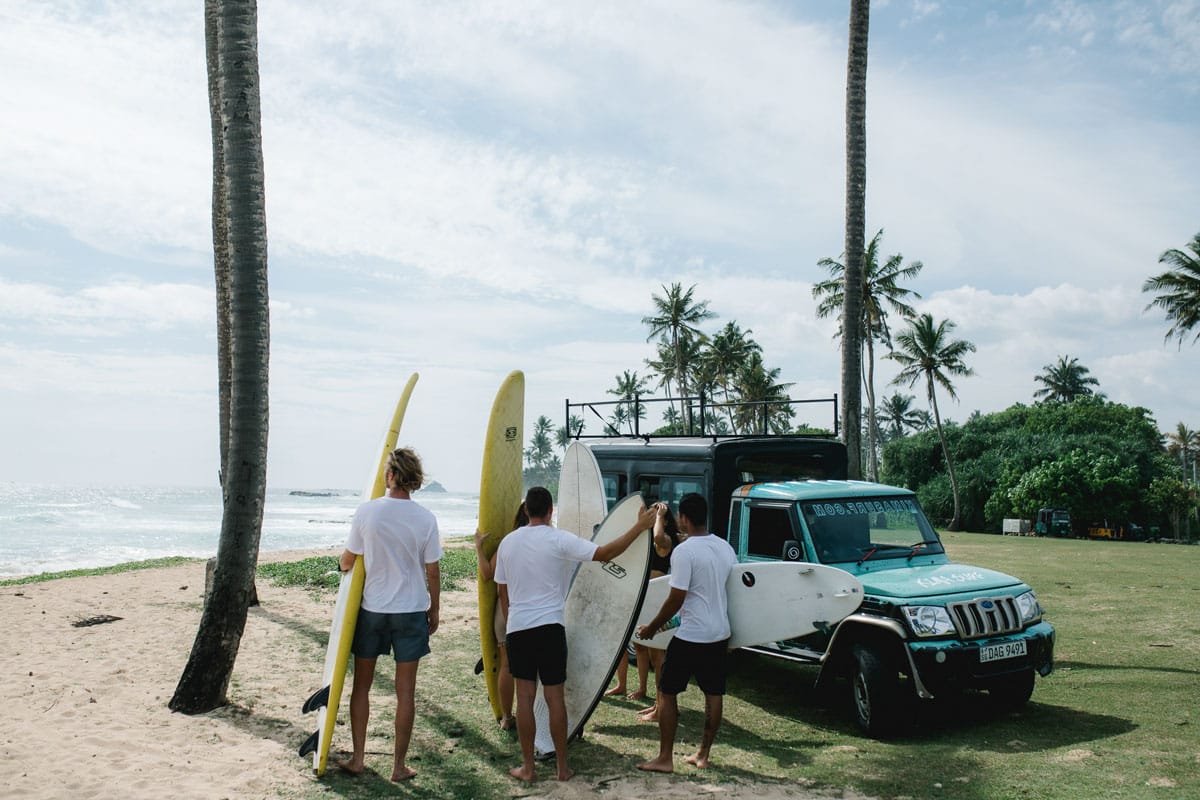 Eat, Sleep, Surf. This is Kima's philosophy and what the Surf Camps stand for over 25 years. With now 4 Surf Camps and Surf Resorts in Bali and Sri Lanka, Kima Surf has been organising unforgettable and unique surf experiences since 1995. What makes Kima so special? Hold on, we will show you now.

The Kima Package
Surfing with Kima:
From unique surf adventures to unforgettable holidays in Bali and Sri Lanka, Kima offers you an all-around carefree package. Of course, the focus is to create legendary surf vacations, whether for beginners, novices or advanced surfers. Kima organises several surf trips every day and provides you with the opportunity to take part in two guided surf sessions per day, seven days a week. With the help of a custom-built Six-Star Session Planner, you can choose your perfect surf spots of the day based on the prevailing weather conditions and your surf skills. 
If you have never surfed before, Kima even offers you a special 5-day Learn-to-Surf-Program, where their experienced surf guides will teach you all the necessary basics of how to surf.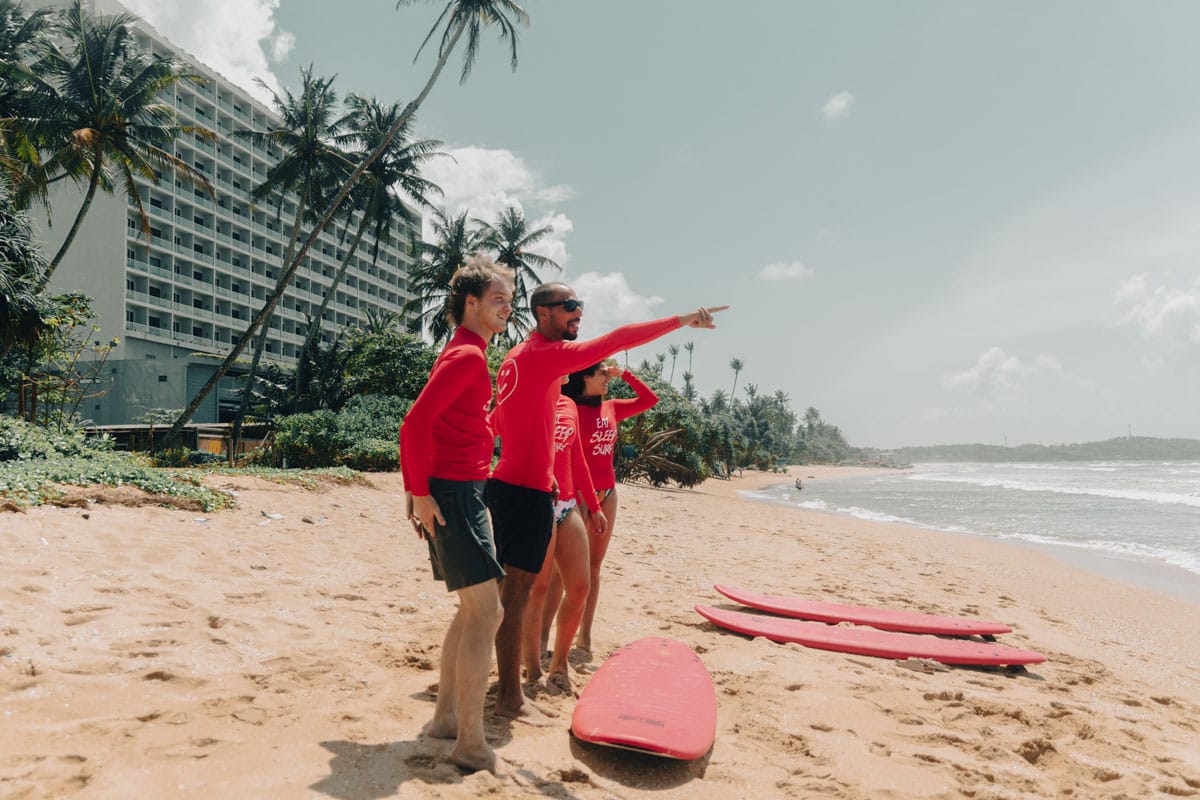 Swell-check before the session.
Several sessions per day will be recorded since daily video analyses are included in your Kima package. On six evenings a week, you'll have the possibility to get an in-depth video analysis to help you better understand your mistakes and how to avoid them. Learn about surf etiquette or reading the forecast by taking part in daily surf theory classes and improving your paddling skills during one of the pool sessions.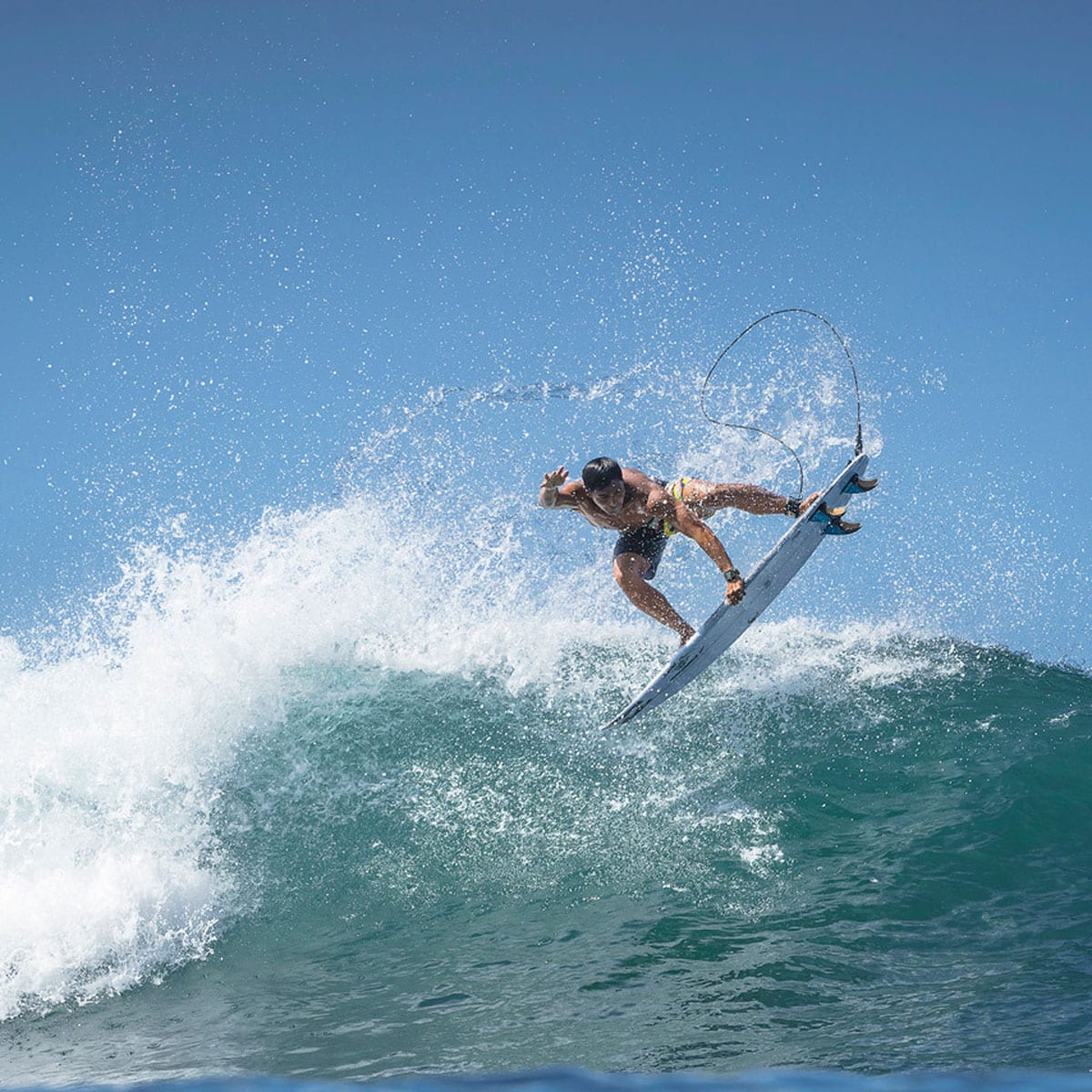 Photo: @Federico Vanno Liquid Barrel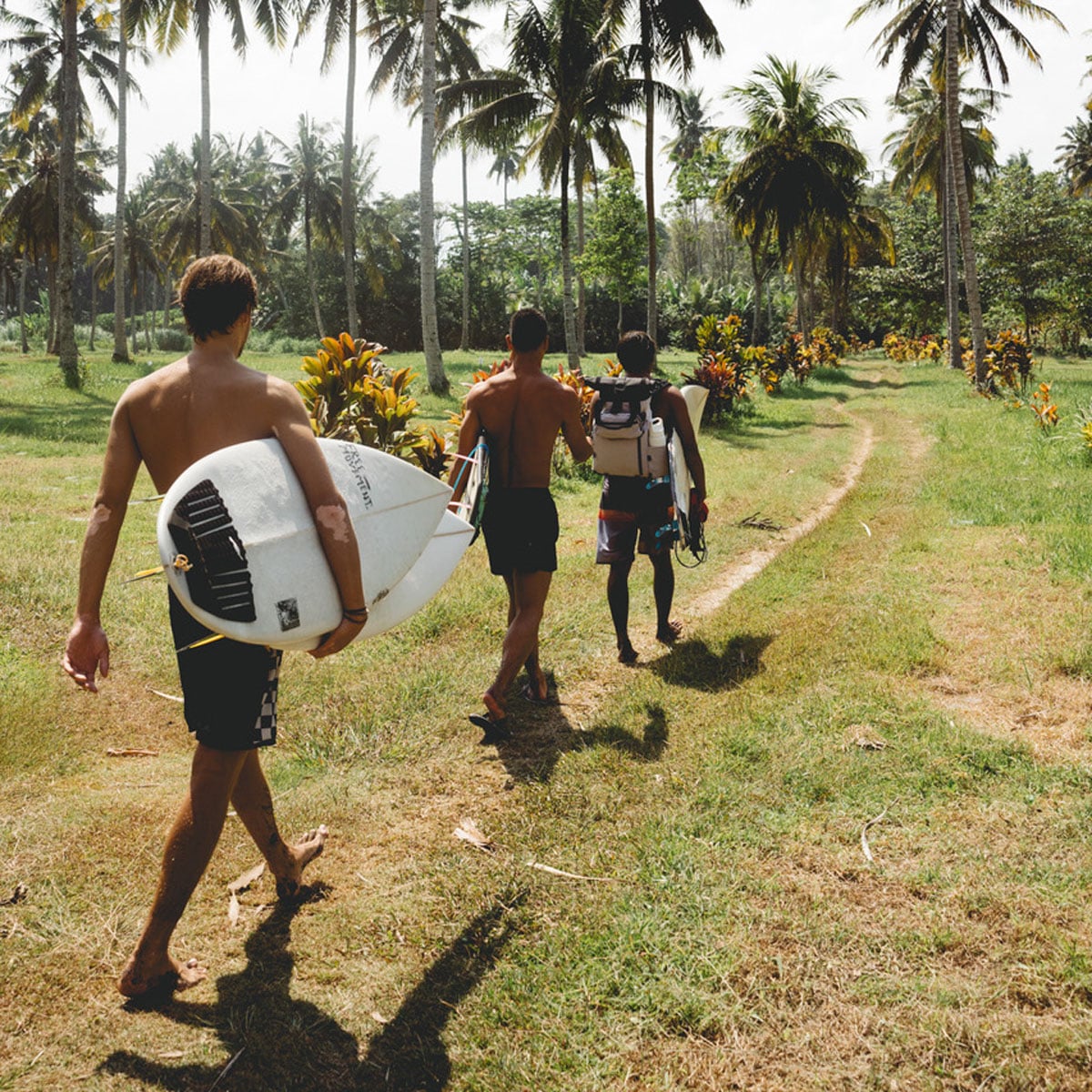 Yoga & Fitness:
All Kima Surf Camps have fully equipped gyms and yoga shalas and offer different yoga and fitness sessions per day. Included in your stay is one session per day six days a week. On top you can enjoy climbing courses on a 15-m-high climbing wall in Canggu, book scuba diving courses, improve your skills on a balance board or get sweaty during a HITT class.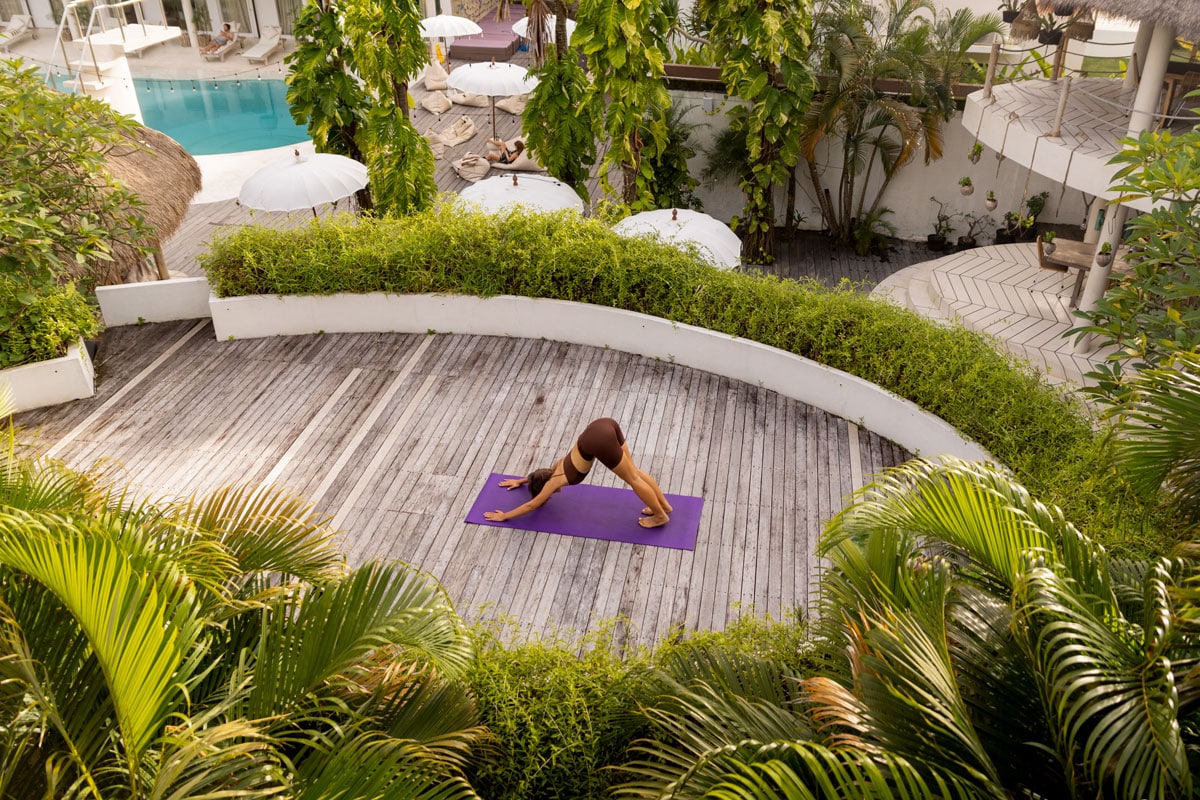 Enjoy daily yoga classes on our Yoga Shalas.
The Food:
You are what you eat – therefore, Kima emphasises a healthy menu, uses fresh ingredients every day and avoids refined sugar, starch and flour in most of their dishes. The Kima breakfast, a three-course breakfast, is included in your stay every morning. Kick off your day with freshly pressed juice, a fruit salad as a starter and choose between a variety of egg dishes or other vegetarian and vegan options as a main. Every morning you'll have the possibility to configure your breakfast according to your preferences. Additionally, you can catch some extra energy by using the free coffee and tea flow from 6 am to 6 pm. In the Sir Lankan Camps or by booking the half-board option, you can also enjoy a complimentary dinner. The Camp's menu offers a variety of Western or national dishes including many vegetarian and vegan options that go beyond a boring green salad. All Kima Camps are equipped with water dispensers and with a minimum stay of 5 nights, you'll even receive our Kima water bottle for free on top. That not only helps to reduce the usage of plastic bottles but also makes it easier for you to stay hydrated.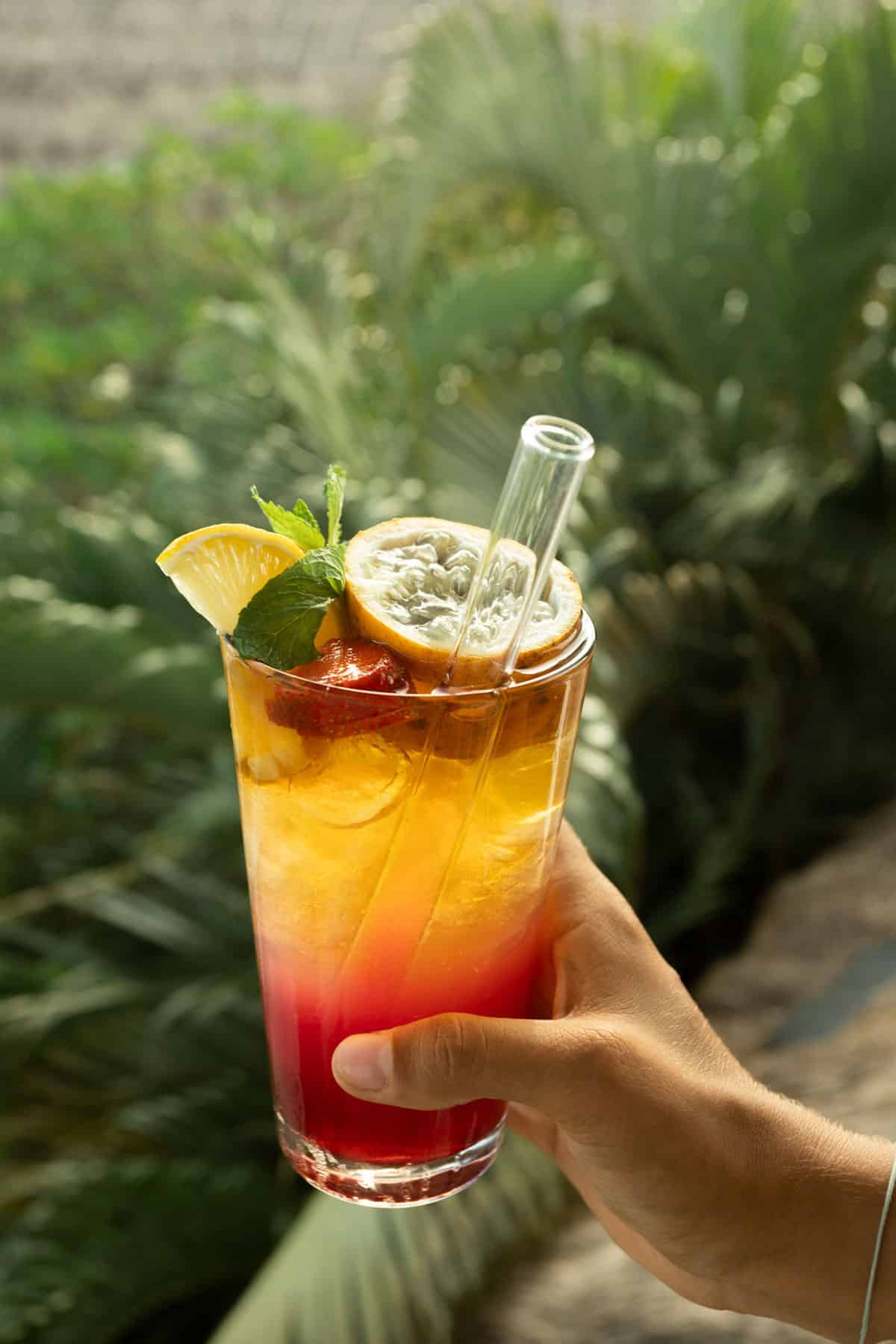 Refreshing Asian Iced Tea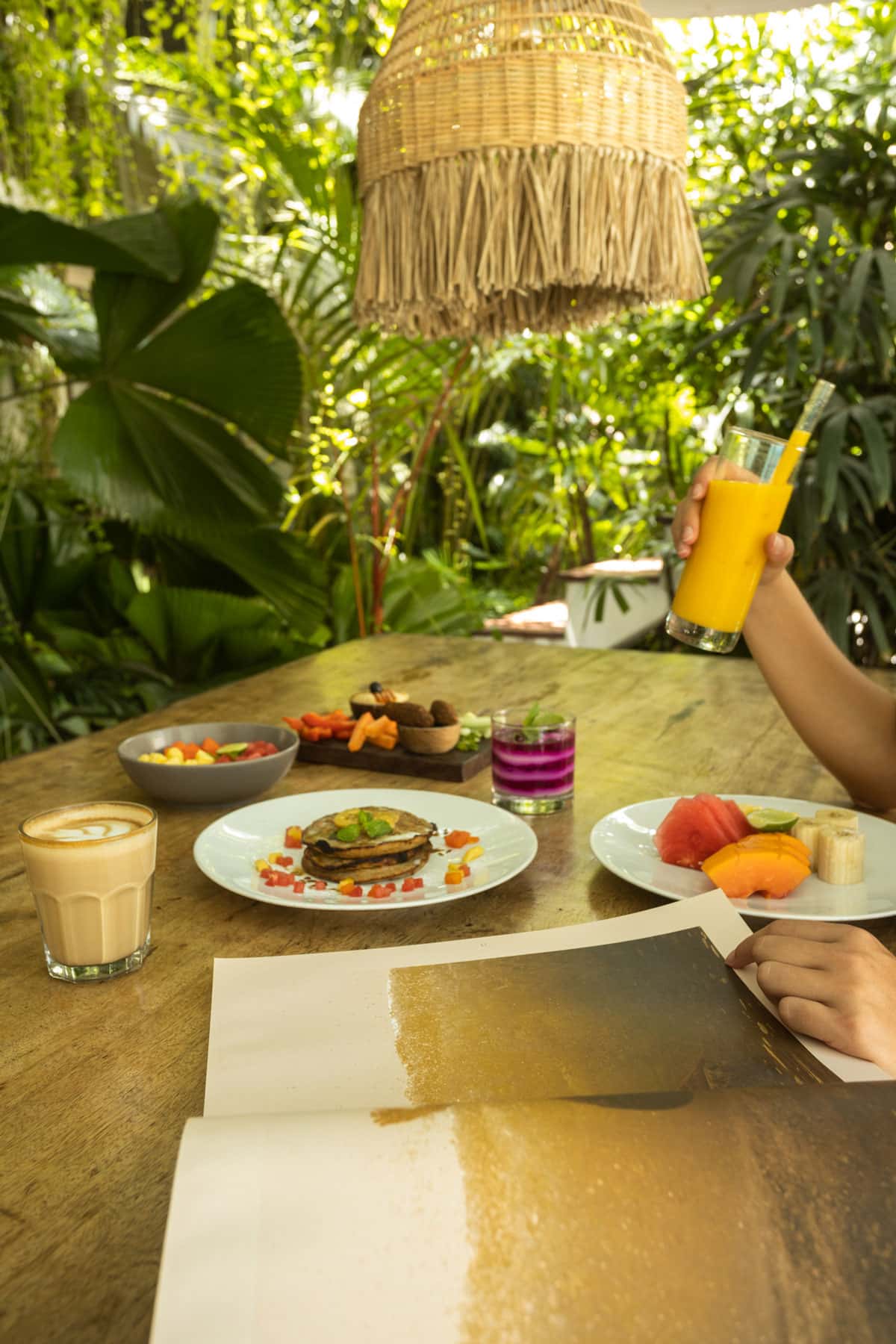 Create your 3-course breakfast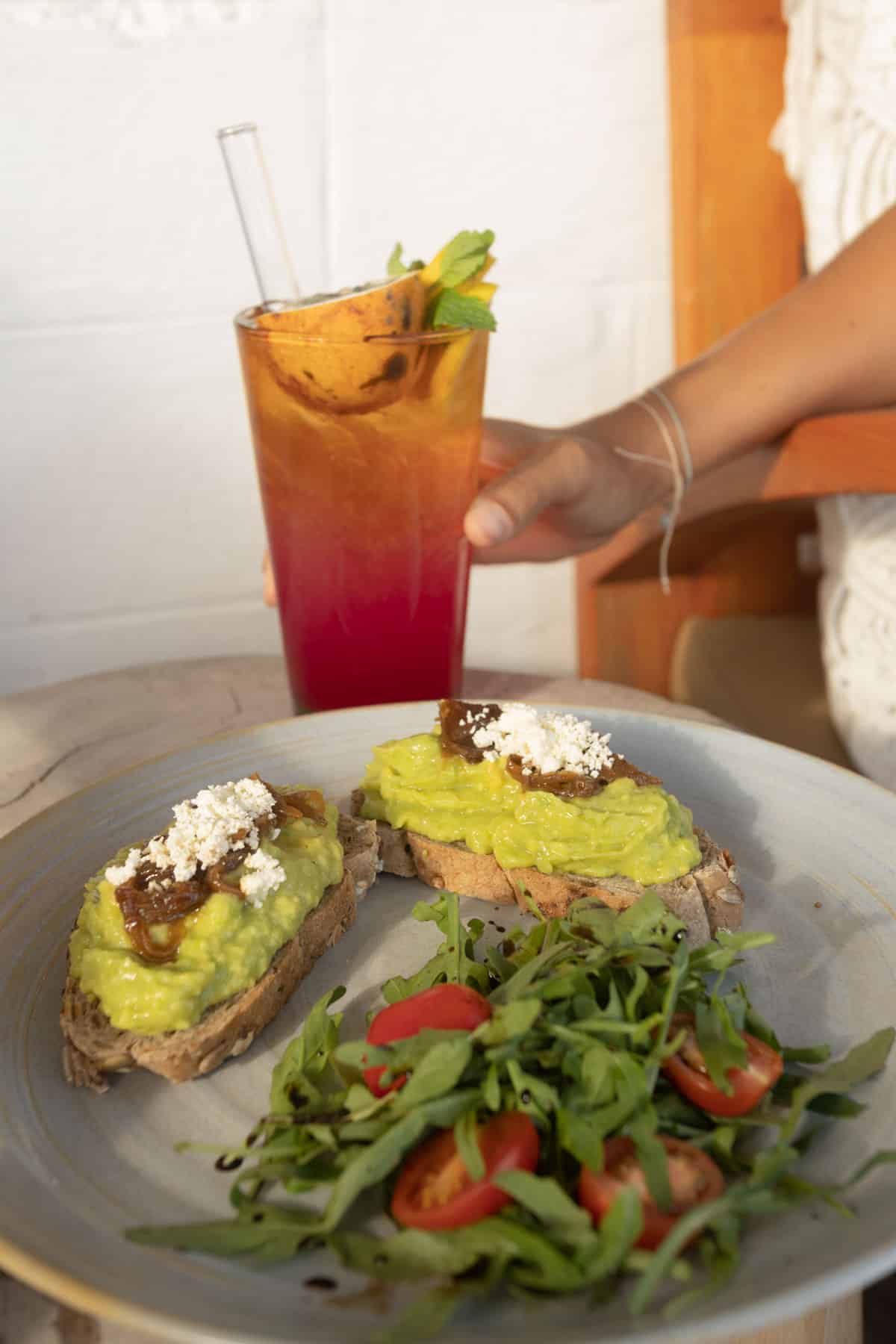 Avocado Toast with Asian Iced Tea
Activities inside and outside the Camps
Besides surfing, yoga and fitness, Kima invites you to join their daily social activities, which will help you to get connected to fellow Kima guests and create new friendships. Enjoy a free delicious Indonesian or Sri Lankan BBQ once a week, play volleyball at the beach during the sunset, hit the dancefloor in the island's beach bars or at the Camp's parties or join funny quiz nights in the Camp. To make your vacation a complete experience, Kima offers several cultural day trips to explore the beautiful culture and landscapes in Bali and Sri Lanka. For a small extra charge, you can book a trip to the famous Yala National Park in Sri Lanka or to Bali's Waterfalls. 
Book your vacation to Bali or Sri Lanka and configure your stay with some Add Ons
Now the only question is, which camp will you choose? Bali or Sri Lanka? We will introduce you briefly to all camps to help you in your decision.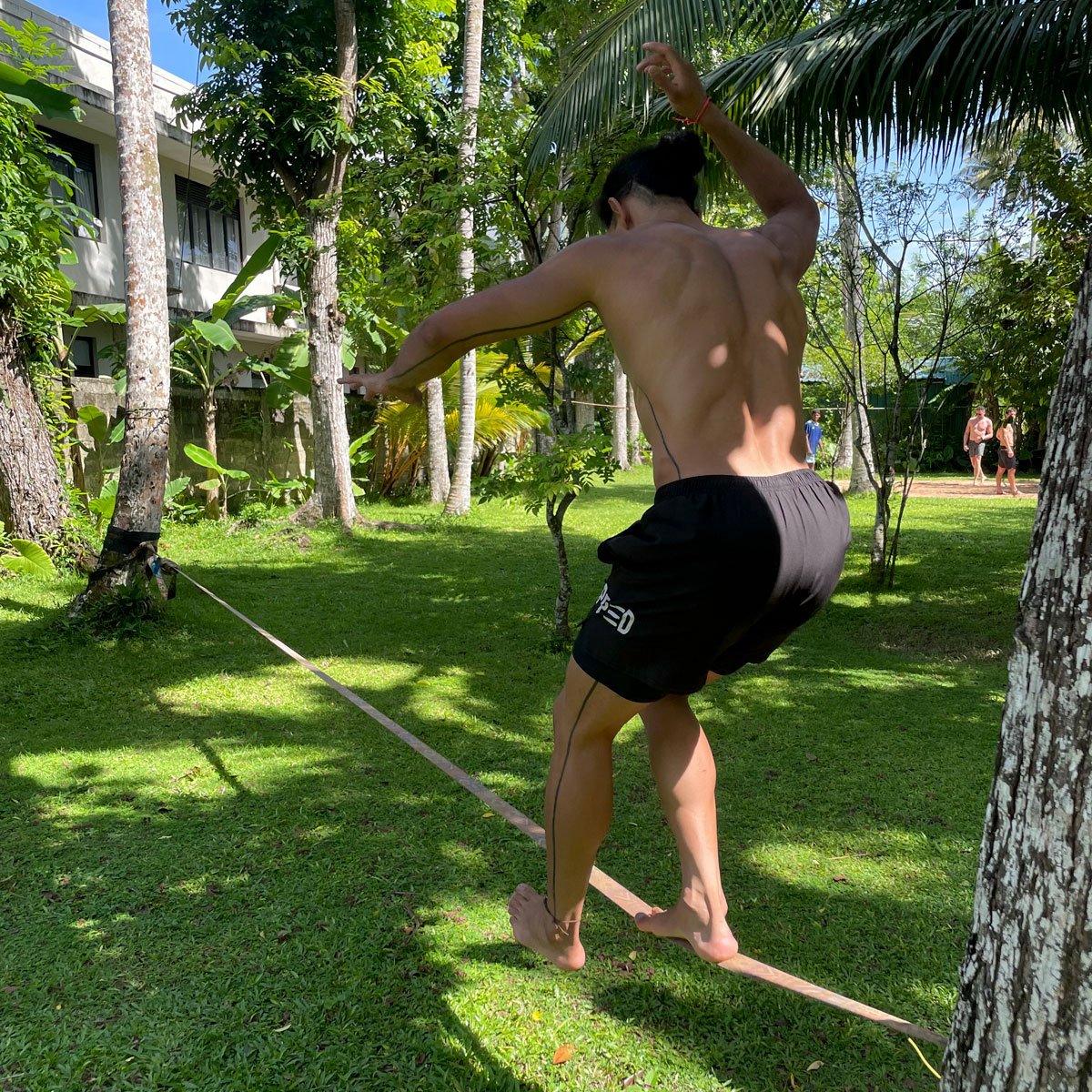 Practice your slackline skills in the Weligama Camp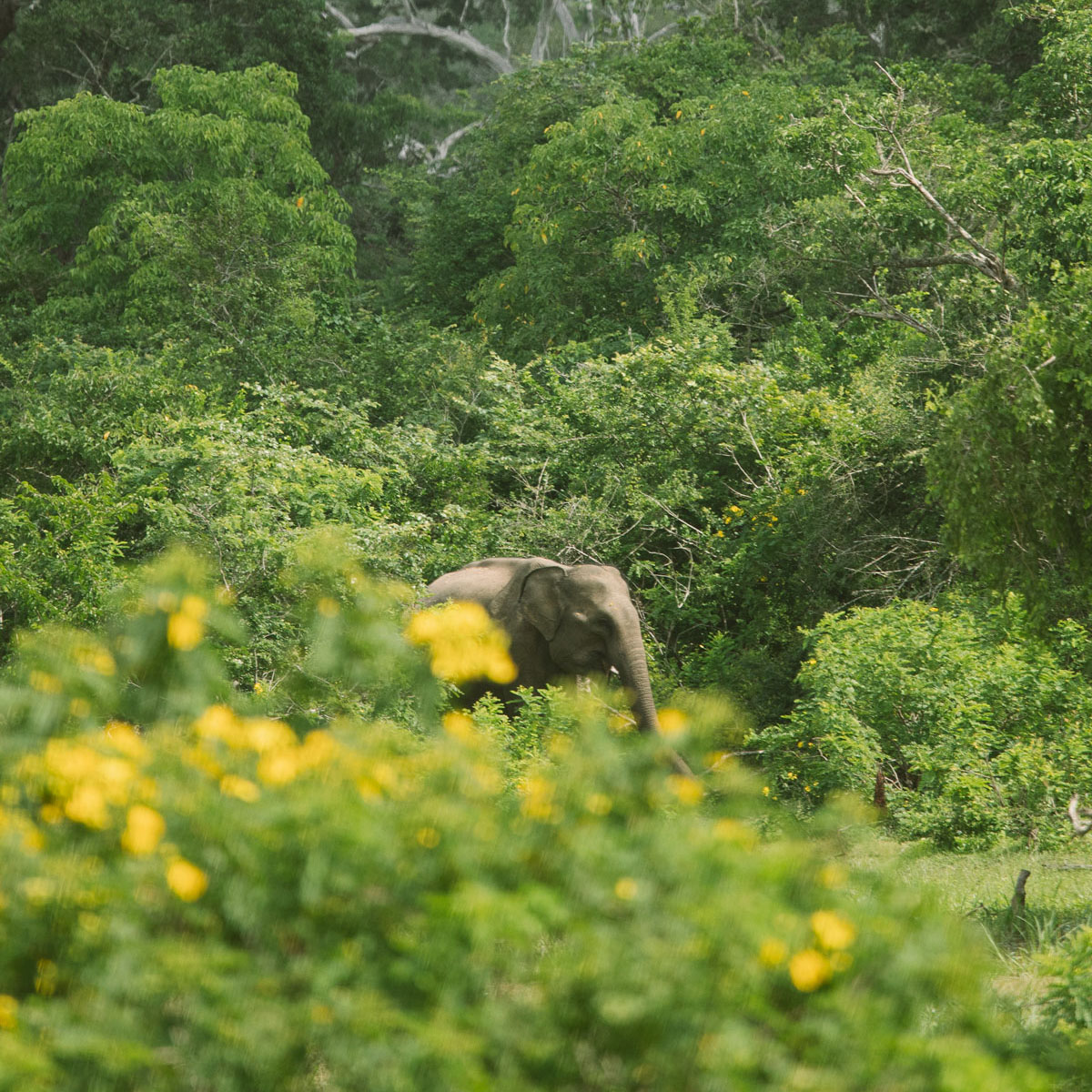 Spot elephants during a cultural trip with Kima in Sri Lanka

The Kima Surf Camps in Bali and Sri Lanka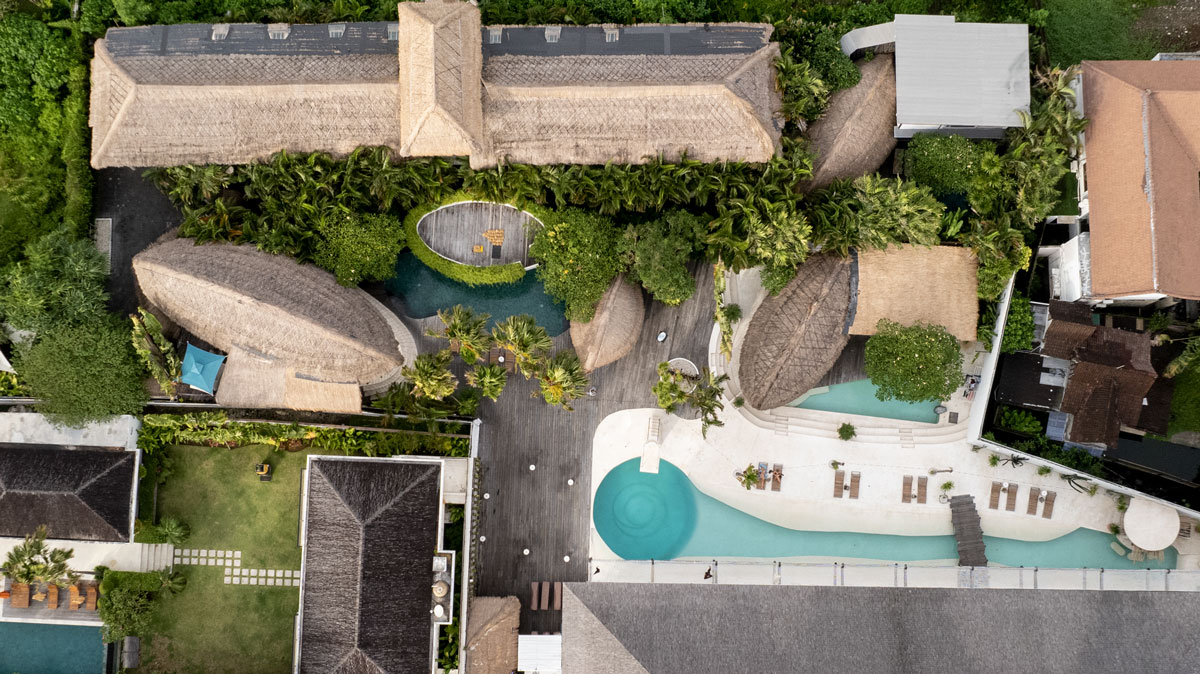 Aerial view from Kima Surf in Canggu
Kima

'

s Surf & Yoga Resort in Canggu:
Kima in Canggu awaits you with mind-blowing features and activities wherever you look. Nestled in one of Bali's most up-and-coming areas and in walking distance to the beach and world-class surfing spots, it comes with high modern standards and a modern island lifestyle design. Lounge on the spacious pool deck with 3 pools and a diving tower, relax on comfortable sun beds or hammocks or challenge yourself on the 15-meter-high climbing wall. This Camp leaves nothing to be desired and is the place to be for surfers or for those who want to become a surfer and are looking for some luxury at the same time.
The Superior Room in Canggu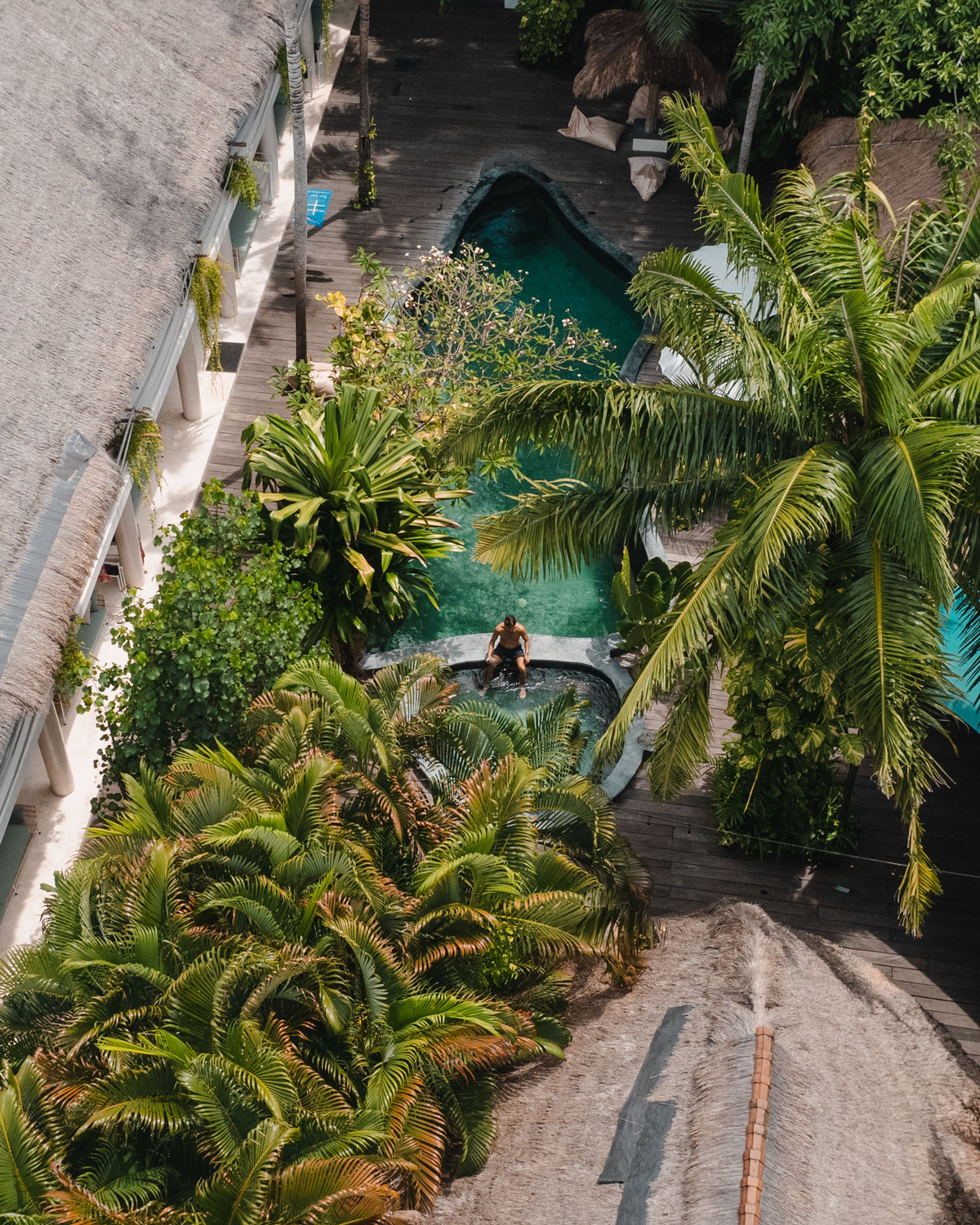 Aerial view of the natural stone pool with Jacuzzi at Kima Surf in Seminyak
Tropcial Kima Oasis in Seminyak:
Kima Surf Camp in Seminyak features authentic Bali flair in every aspect of its design. Stylish double- and twin-bed rooms as well as four-bedrooms and dorm accommodations, invite you to stay a while. Situated around a natural stone pool, surrounded by a tropical garden on one side of the camp and a pool bar on the other, the camp in Seminyak is truly a small tropical oasis. The beach, where also the surf school is located, and many surf breaks are in walking distance, so you can access the best surf spots in Bali.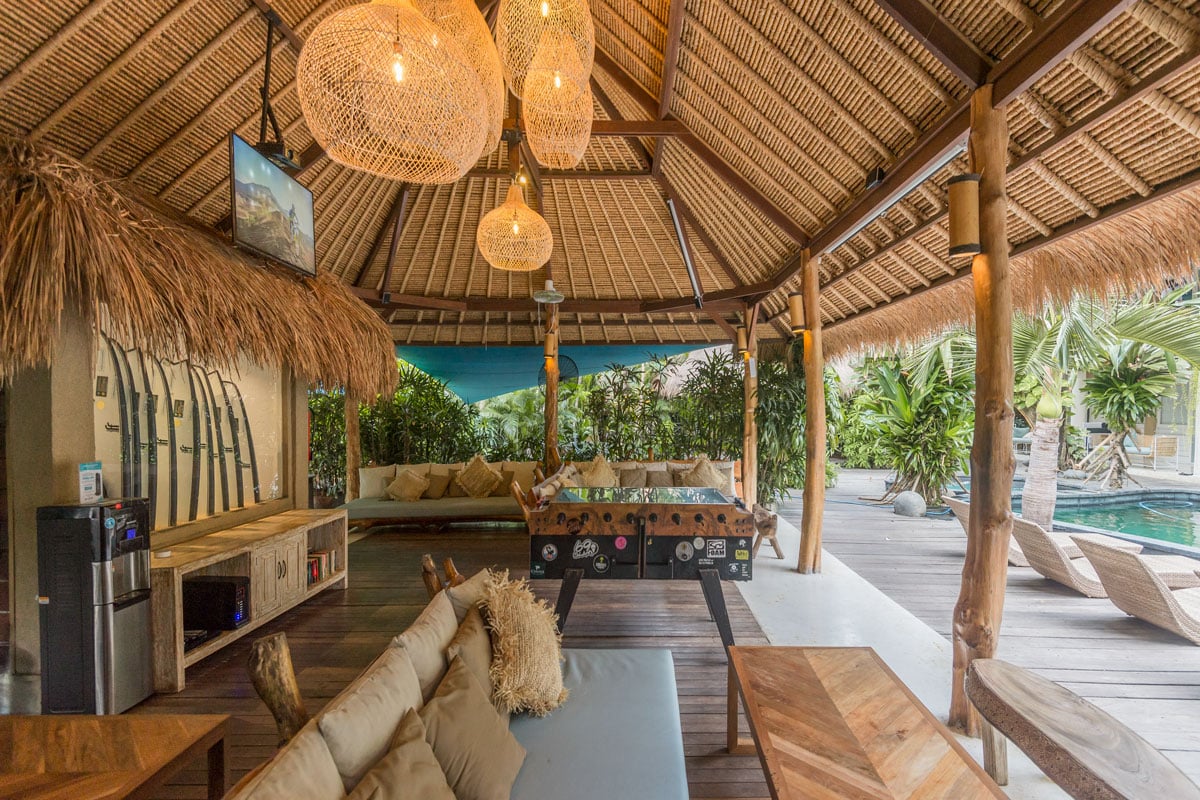 Chill-out area with table soccer to hang out and connect with like-minded people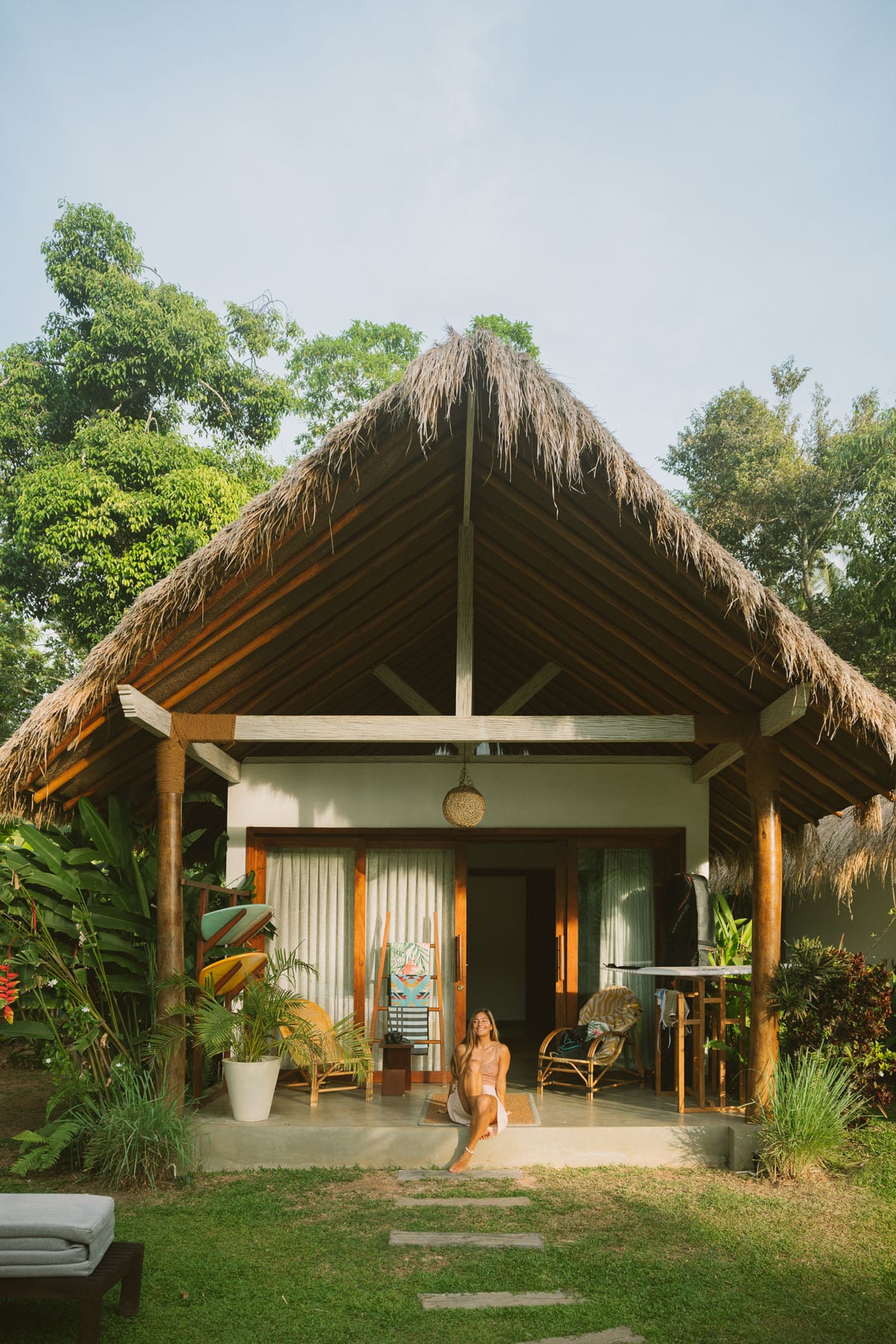 The cozy Cabanas at Kima Surf Hiriketiya
Surf & Fitness Resort in Hiriketiya:
Kima's newest eco-friendly and unique Surf & Yoga resort in Sri Lanka awaits you located near the famous Hiriketiya Bay. Luxury cabanas include private cabanas, spacious four-bed shared cabanas and double-bed cabanas that cater to a variety of guests. A large pool and outdoor chillout areas invite you to relax between the surf sessions and connect with fellow Kima guests. The calm location, a functional training centre and a yoga shala make Kima Surf in Hiriketiya a perfect place for a tropical lifestyle retreat.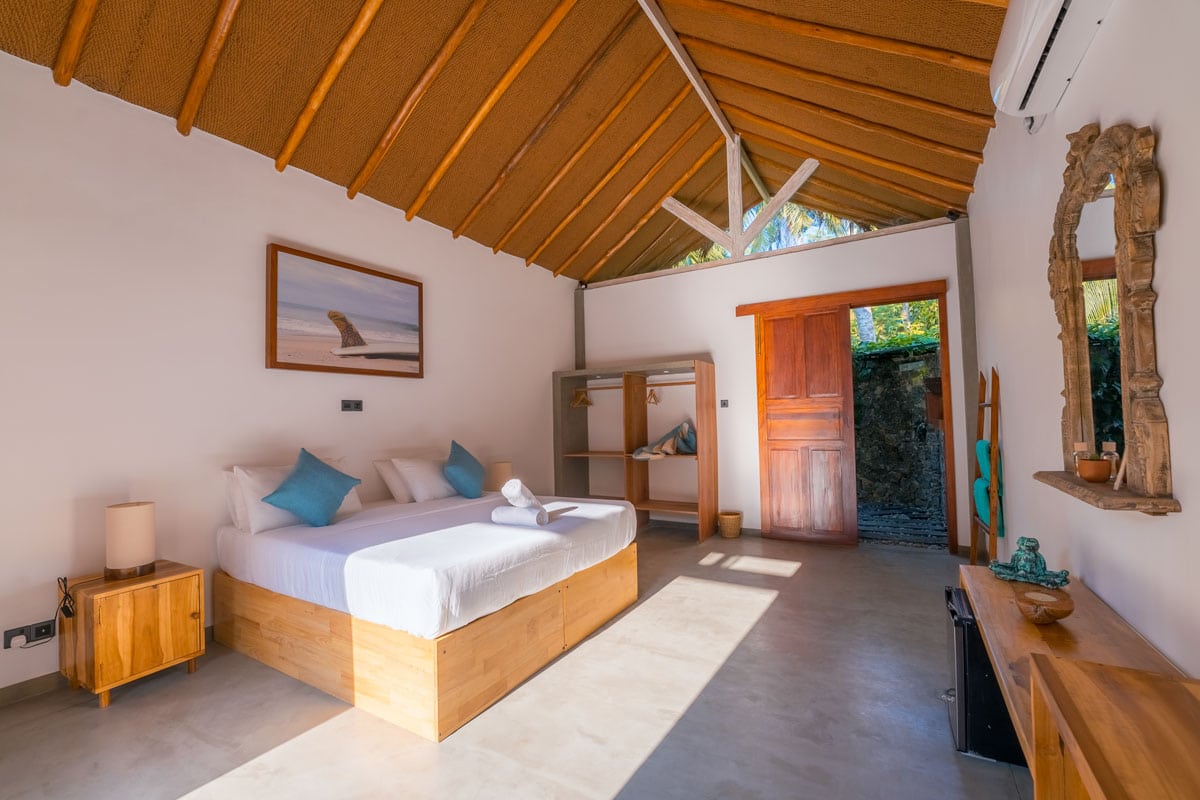 The deluxe poolside Cabana located in front of the swimming pool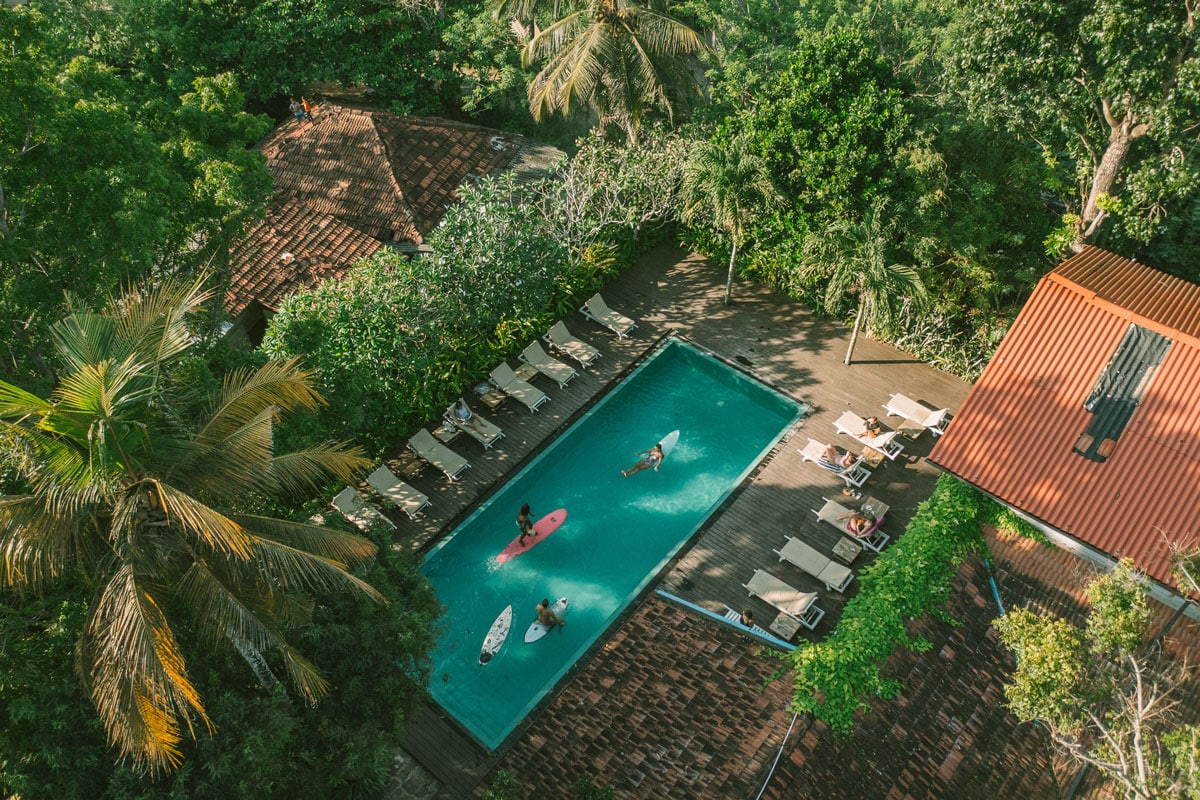 Weligama's centrepiece: a large pool to tan, linger around or training pool sessions
Tropical Vibes at Kima Surf Camp in Weligama:
Amidst verdant flora, within a Sri Lankan colonial homestead, the Kima Surf Camp in Weligama welcomes you with cozy western standard rooms. You can stay in a private twin or double rooms or shared dorm accommodations. A special highlight in Weligama: a luxury one-bedroom villa with a great private garden. The large dining area is a popular meeting place for daily dinners together and to review great days of surfing. Not to forget the pool area with bean bags and sun lounges – This is definitely a place to stay!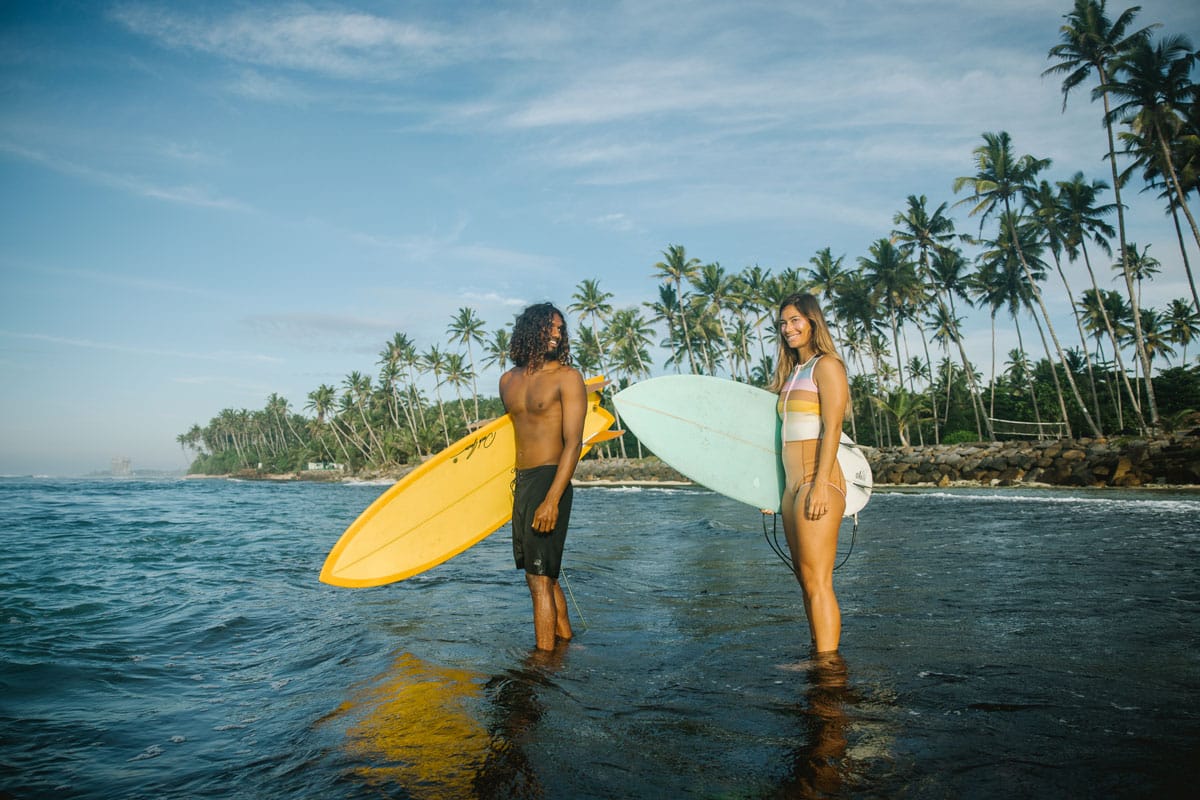 Get ready to experience the ultimate surfing vacations that will exceed all your expectations!
What are you waiting for? Book now at: kimasurf.com