Rip Curl has officially announced the 16 men and 8 women surfers invited to compete in the 20-Year Anniversary of the Rip Curl Cup at Padang Padang.
The announcement was made on Sunday at the Opening Ceremony, held at Padang Padang Beach in front of a crowd of several hundred fans gathered from all over the world to join in blessing the event with good waves, a safe competition, and officially christen the start of the holding period (Aug. 1st-31st) to the one-of-a-kind tube-riding invitational.
Among the international invitees this year are defending champion Clay Marzo (HAW), WCT legend Taj Burrow (AUS), Kolohe Andino (USA) Mason Ho (HAW), and 15-year-old surfing prodigy Dylan Wilcoxen (USA). Indonesia will be represented by 2x Rip Curl Cup Champion Mega Semadhi, 2x champion Bol Adi Putra, and 2014 champion Garut Widiarta, among others.
Among the elite female tube-riders invited to the first-ever Women's Rip Curl Cup at Padang Padang are Erin Brooks (CAN), who last year claimed third place in the men's division, as well as Sierra Kerr (AUS) and Sky Brown (ENG, below).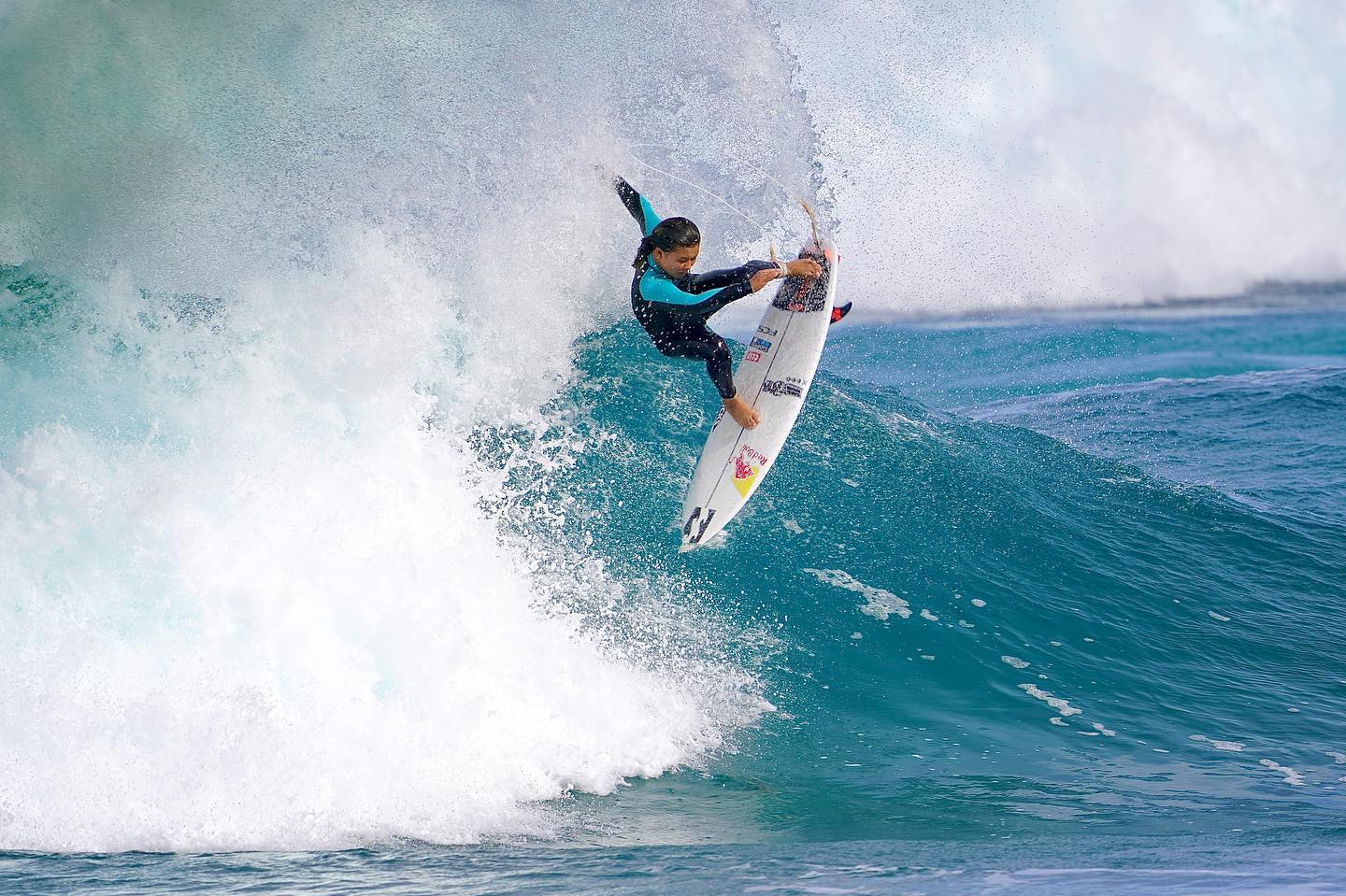 Two-time Rip Curl Cup Champion and pride of Balinese surfing, Mega Semadhi, said he's looking forward to a rematch with the big names, and surfing alongside Indonesia's up-and-coming female chargers as they give it their all out at Padang Padang in the heaviest conditions of the year.
"Padang Padang is one of the most amazing waves in Indonesia and the Rip Curl Cup is for the best of the best out there," Semadhi said. "If you want the opportunity to surf out there for the Rip Curl Cup, you have to be able to perform with the best. And I think these women are up to the challenge."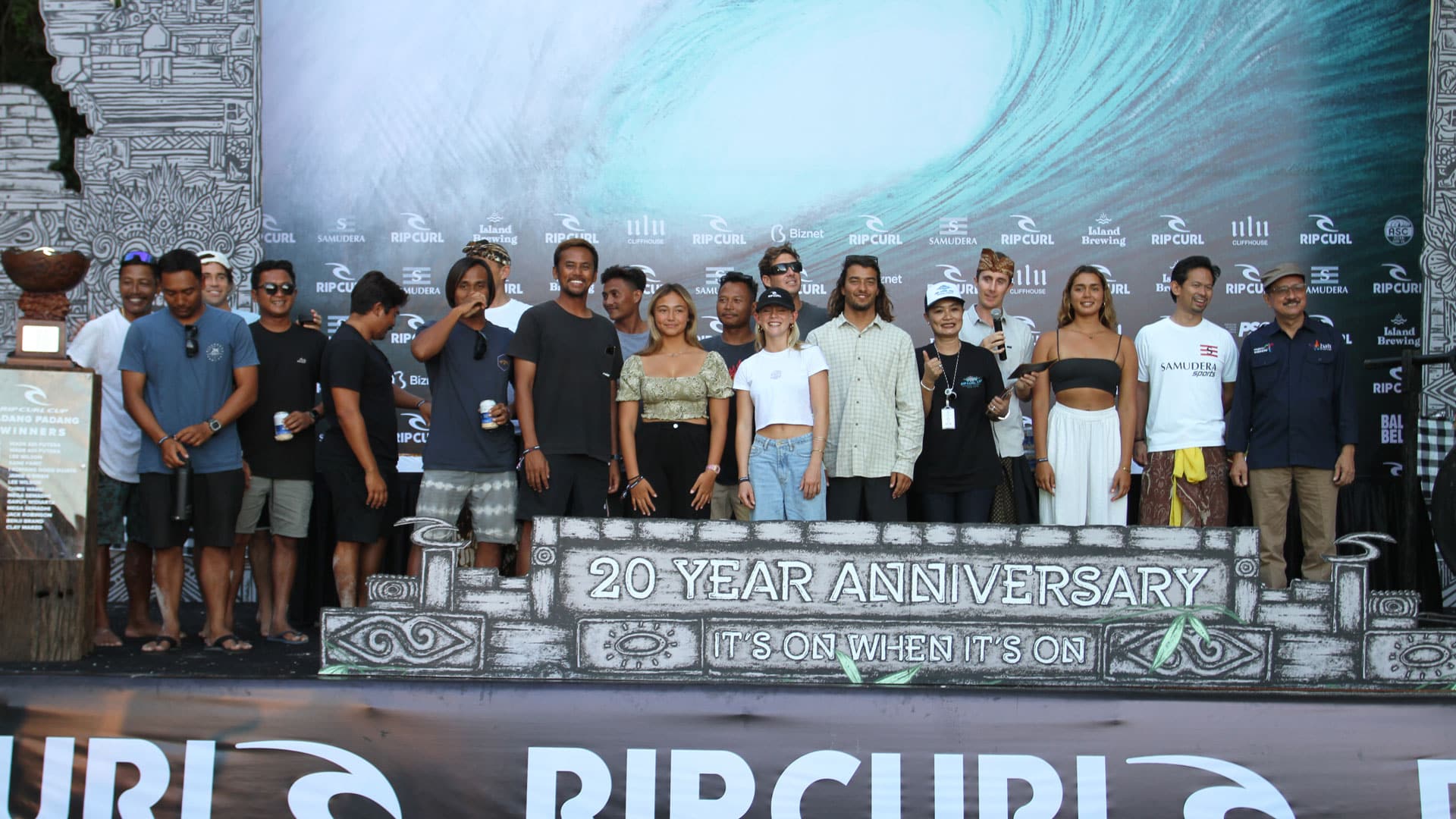 All eyes are now focused on a powerful Indian Ocean swell that is forecast to reach Bali this week. Contest directors are monitoring the swell closely, with a potential contest run day of Friday, Aug. 4th looking increasingly likely. Stay tuned to ripcurl.com for the latest event status updates.
The 2023 Rip Curl Cup Padang Padang will be webcast LIVE to the world at ripcurl.com and at worldsurfleague.com. Fans can also visit the Rip Curl website to check the official event swell forecast, real-time contest status, and video updates from Bali.
Following is the complete lineup of 24 surfers invited to the 2023 Rip Curl Cup:
INTERNATIONAL SURFERS:
Kolohe Andino (USA)
Miguel Blanco (PRT)
Taj Burrow (AUS)
Nathan Hedge (AUS)
Mason Ho (HAW)
Clay Marzo (HAW) *Defending Champion*
Koa Smith (HAW)
Dylan Wilcoxen (USA)
INDONESIAN SURFERS:
Made "Bol" Adi Putra
Mega Artana
Mustofa Jeksen
Raditya Rondi
Mega Semadhi
Tommy Sobry
Agus "Dag Dag" Sumertayasa
Garut Widiarta
WOMEN SURFERS:
Erin Brooks (CAN)
Lidia Kato (IND)
Ziggy Mackenzie (AUS)
Jasmine Studer (IND)
Sierra Kerr (AUS)
Kailani Johnson (IND)
Sky Brown (ENG)
Taina Izquierdo (IND)