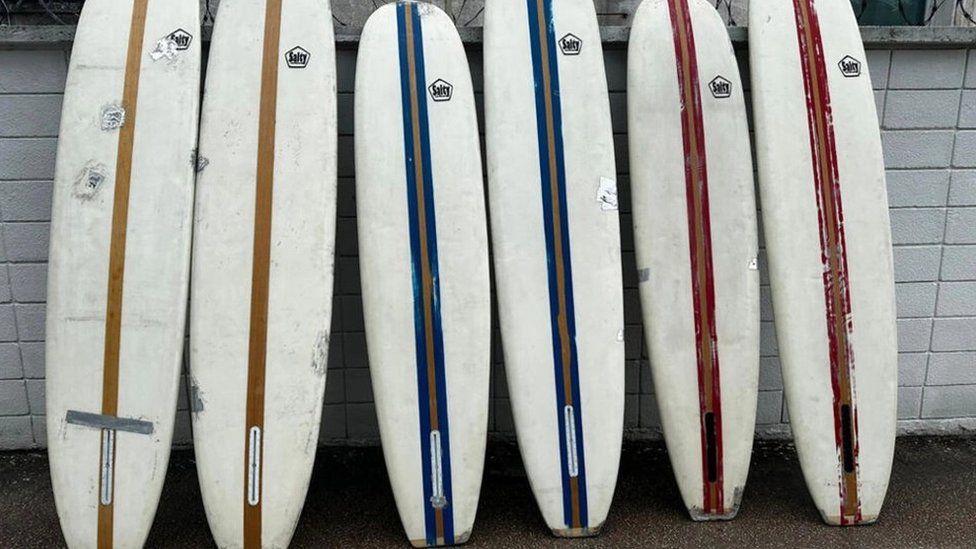 Uruguay police say they have broken up an international drugs ring which smuggled cocaine from South America to Europe hidden inside surfboards.
The six "Salty' 'fun' board shapes with a distinctive line down the middle, were found to contain up to 500kgs of coke after being scanned.
One board was allowed to be despatched to Europe and subsequently three Italians were arrested, two picking up the board in Portugal, and one in Italy.
Police think the Italian smugglers entered Uruguay across the land border with Brazil and then travelled on to Argentina after posting the surfboards.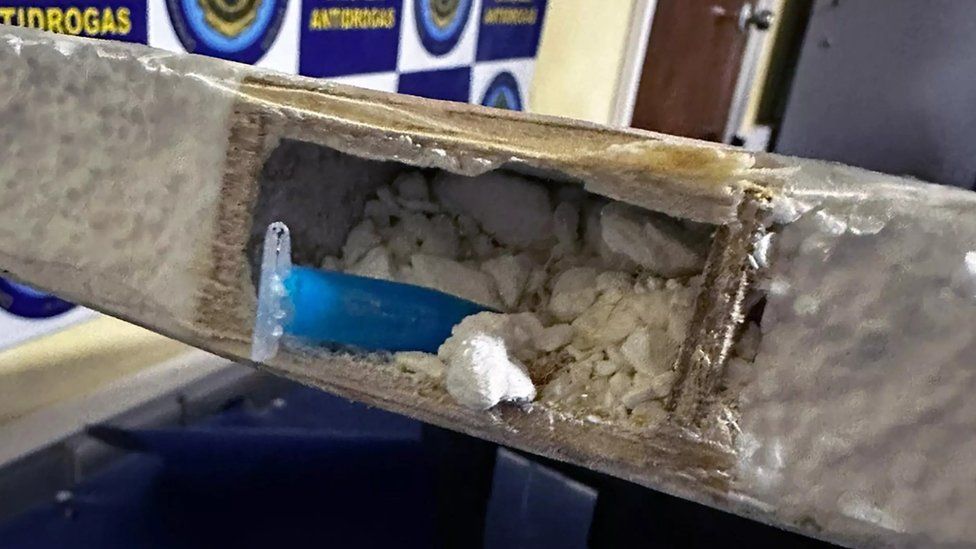 Hollowed out surfboards
 have long been used to smuggle hash and coke across borders worldwide.