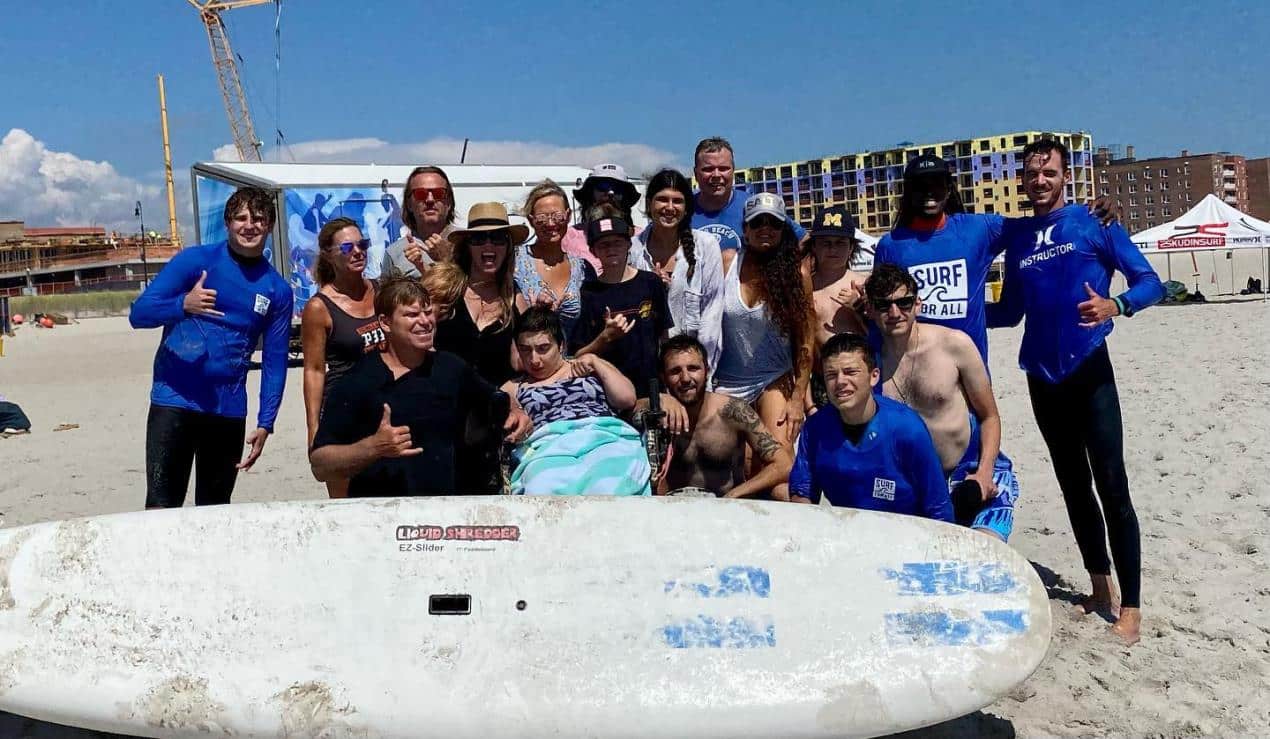 A partnership between children's charity, Cerebra, and University of Wales Trinity Saint David (UWTSD) in Swansea recently helped a New York schoolboy to build one of the first custom adaptable surfboards in the United States!
The Cerebra Innovation Centre, located in Swansea, Wales, is a collaboration between the charity, Cerebra and UWTSD that designs logical, innovative and fun adaptive solutions for children with brain conditions.
One of these designs, an adaptive surfboard, caught the eye of Brandon Klein, a 17-year-old schoolboy from New York who wants to transform the surfing experience for disabled people.
Inspired by a life-changing encounter, the Long Island teen set up a charity called Brandon Surf For All with the mission to provide inclusive surfing opportunities, and he reached out to renowned global experts for advice.
This led him to the Cerebra Innovation Centre, which had already created an innovative tandem adaptive surfboard that has revolutionised the sport of surfing for disabled people.
Brandon connected with UWTSD Professor Dr. Ross Head of the Cerebra Innovation Centre, who shared his surfboard design and gave guidance on getting a custom surfboard crafted locally.
Dr. Head's design, combined with the expertise of Mike Becker from Nature's Shapes Custom Surfboards in New York and a specialised carbon fibre racing seat made by Tillet Racing in London, saw the board's construction begin.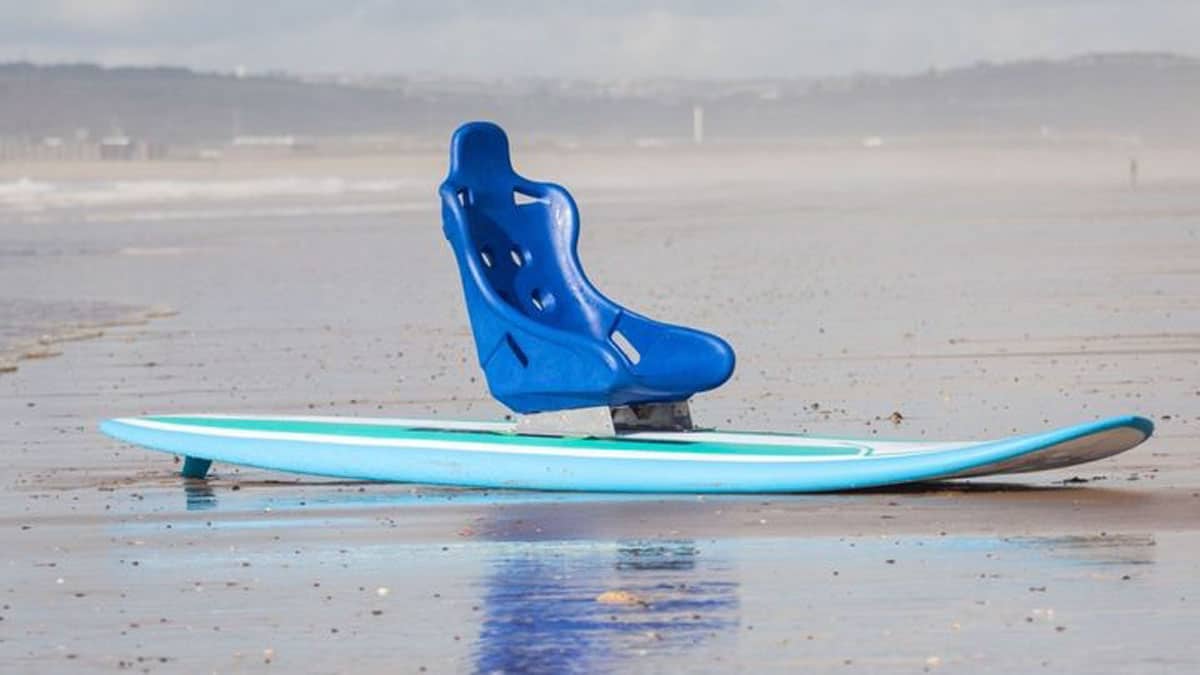 Dr. Head says: 'When we had a call from the USA it was amazing to know that our work had been seen so far away, and it was a real privilege to support this ambitious project.
'I am really proud of our tandem surfboard design and the amount of fun, laughter and smiles it has enabled over the years, so I'm excited to see it hit the waves in America! Well done Brandon, you should be very proud of yourself – you will love seeing those smiles too!'
This project aims to remove restrictions and barriers, allowing individuals with a disability to experience the ocean and the exhilaration of surfing. It's a groundbreaking initiative that offers life-changing opportunities and marks a significant milestone in the United States.
Brandon added; 'It's such a rewarding feeling to know that I am able to help enrich the lives of disabled people with this life-changing opportunity.
'I was inspired to do this project when I volunteered with Surf For All and acted as a human chair to hold someone upright so that they could ride the surfboard. I am thrilled that we now have this unique board which will allow so many people to enjoy the thrill of surfing in the ocean, when they never could before.'
To find out more about the Cerebra Innovation Centre click here.