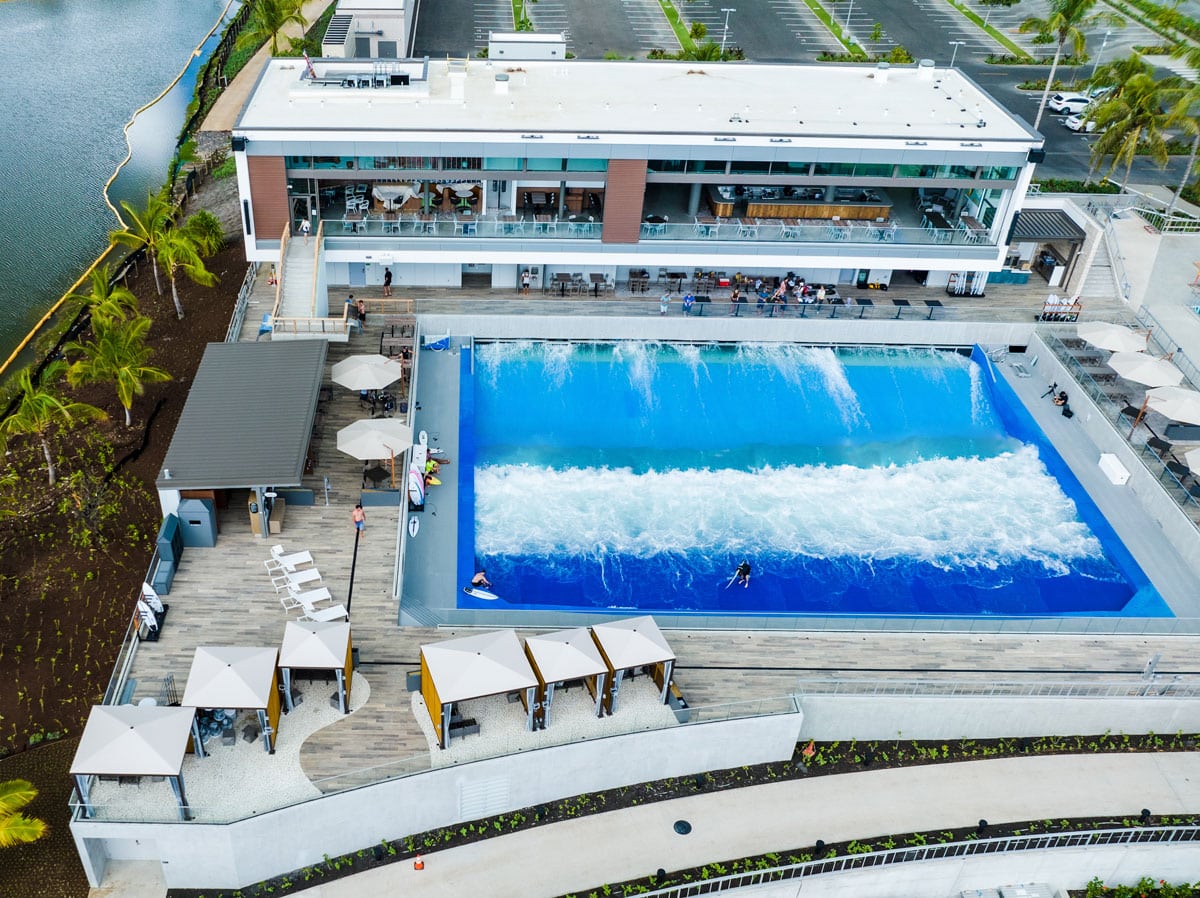 Revolutionary Development Inspires Stoke and Community With Hawaii's First Deep-Water Standing Wave, Unparalleled Aquatic Activities, Signature Dining and Innovative Events.
EWA BEACH, HI – Wai Kai will introduce a new era of experiential recreation when it opens on Saturday, March 25, 2023, in Ewa Beach. Located 35 minutes from Honolulu within Hoakalei Resort, Wai Kai is a year-round venue for active adventurers anchored by the Wai Kai Wave and the adjacent 52-acre recreational Wai Kai Lagoon. Standout elements include three exceptional restaurants, bespoke events, Nalo Kai Club with private lounge and Sessions Lifestyle & Apparel shop. The LineUp at Wai Kai sets the stage for transformative experiences by bringing together the best of the island's activities while celebrating Hawaii's cultural ties to water.
"Wai Kai aims to create community and connection through interactive and engaging activities, dining and events," said Director of Retail Development Larry Caster. "We're excited to provide a unique place for locals to gather while introducing travellers to the vibrant surf and waterman lifestyle for which Hawaii is known."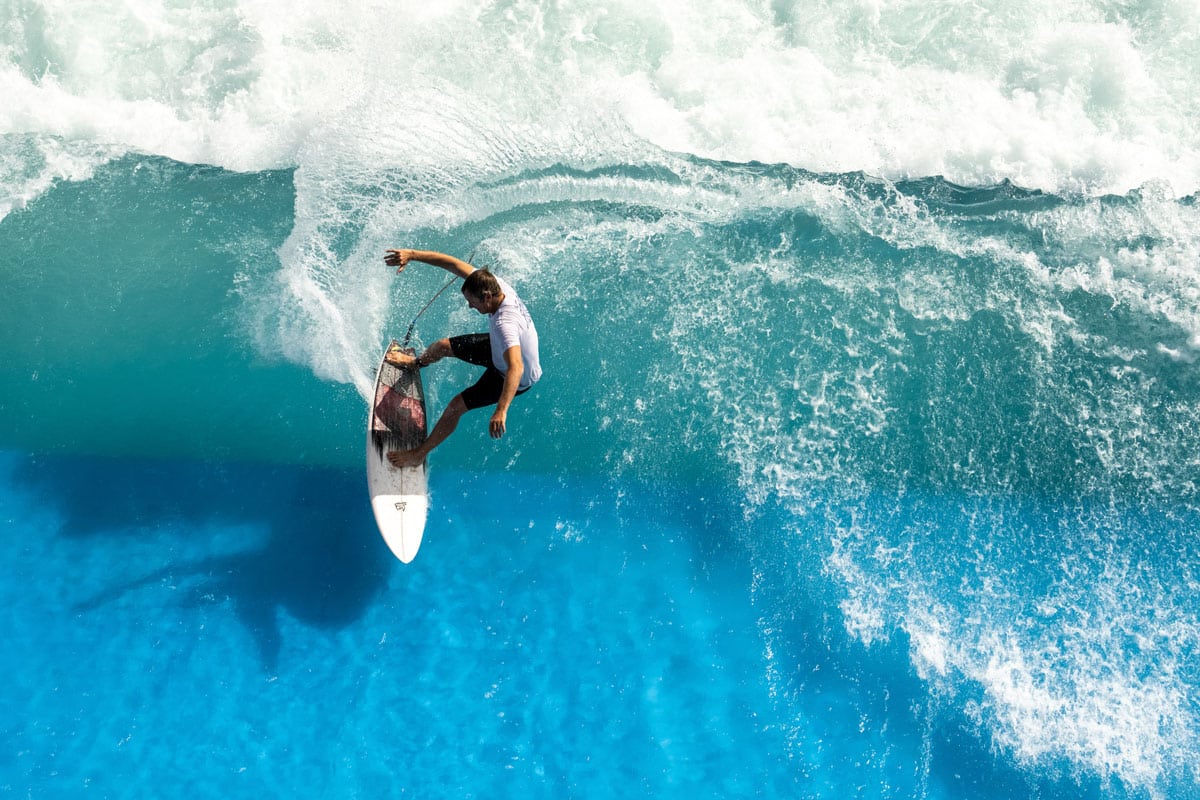 Surfing:
Powered by citywave®, the Wai Kai Wave is Hawaii's first deep-water standing wave, offering an unrivaled surf experience for all levels from beginner to pro. Spanning 100-feet wide and adjustable from two- to six-feet high, the wave allows up to three lanes with 10 surfers per lane and emulates famous natural standing river waves like Oahu's legendary Waimea River. Six Surfside Cabanas adjacent to the Wai Kai Wave feature interior sofa seating, a mini refrigerator, sound system, live video feeds of the wave and additional amenities. Upcoming plans include the Wai Kai Wave Surf Academy, developed in collaboration with Wai Kai partner Shane Beschen, former world No. 2 ranked surfer, X-Games Champion and Red Bull's high-performance surf coach.
"Our goal isn't to replace the ocean, rather to be a valuable resource for water enthusiasts," said Beschen. "Our custom surfing program and innovative technology enable an in-depth approach to coaching made easier by the consistent and predictable nature of the Wai Kai Wave. It's the perfect practice arena for the sport's best to hone their craft, and an accessible entry point for beginners to learn in a controlled environment."
Beschen and other internationally acclaimed surfers are available for personalized instruction and training sessions. Current and former professional surfers are already flocking to the wave, including Olympic gold medalist Carissa Moore, world champion big wave surfer Kai Lenny, and "Mr. Pipeline" Gerry Lopez.
"I had the best time visiting The LineUp," said Lenny. "It's the perfect environment to improve surfing technique and try out different tricks because it's a never-ending ride. I can't wait to go back."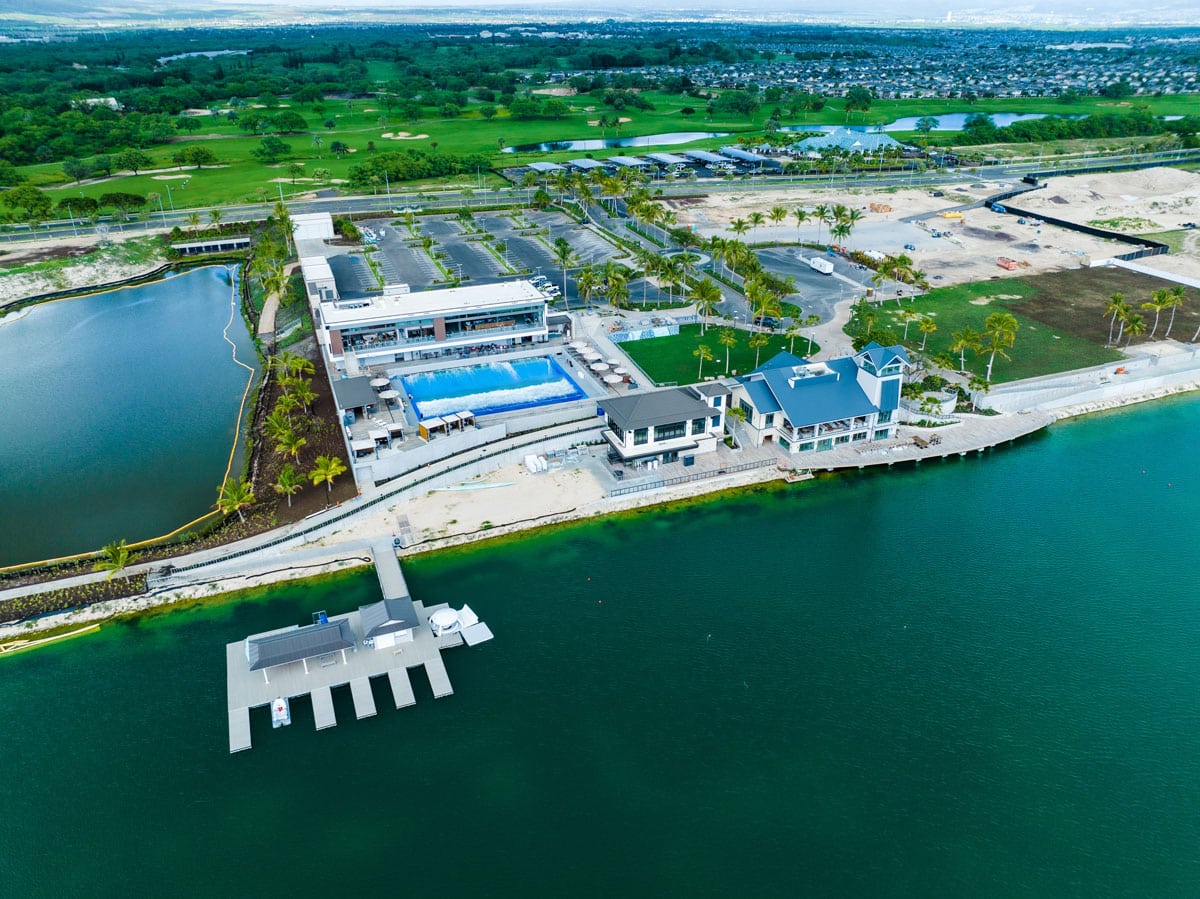 Watersports:
Guests can choose from a robust program of water activities on the protected 52-acre Wai Kai Lagoon, just steps away from the Pacific Ocean. A variety of watercraft are available to rent, including kayaks, stand-up paddleboards (SUP) and pedalboards, Hydrobikes, outrigger canoes, surfskis, pedal boats, Duffy boat cruises and AquaBana floating cabanas. Rentals are bookable by the hour or through the Play Your Way package, which allows visitors to swap out different watercraft and use the floating cabanas for the same hourly rate as a kayak or paddleboard rental. Individual or double-clamshell lounge chairs are available by reservation at the waterfront.
Dining:
Three unique dining venues will bring friends and family together for a variety of epicurean experiences. The LookOut Food & Drink, a Surfrider Foundation Ocean Friendly Restaurant, provides front-row views of the surf action from its expansive lanai and wave deck, as well as unobstructed views of the adjacent Wai Kai Lagoon and sparkling Pacific Ocean. The menu is inspired by famous surf spots around the world and celebrates the island's unique bounty with a focus on locally sourced products. At Foam Coffee & Bar, guests can sip on a variety of coffees, smoothies, fresh juices, and handcrafted cocktails along with snacks and grab-and-go food items.
Critically acclaimed Kitchen Door Napa debuts in Hawaii as Wai Kai's signature restaurant with a dual-dining concept housed in a two-story, 7,200-square-foot venue. Presented by the trio of partners known for their hospitality and culinary expertise: Michelin-awarded Chef Todd Humphries, Maui-born restaurateur Richard Miyashiro, and Managing Partner Tim Seberson, the synergistic restaurant offers a sophisticated yet approachable menu for broad-ranging appetites. Plaza Grill, the premier restaurant on the upper Plaza Level, boasts a full-service dining room, a wrap-around bar, an open kitchen, a spacious lanai with lagoon views and a parlor for intimate gatherings and celebrations. On the Lagoon level is Boardwalk Cafe, an interactive counter-service restaurant ideal for quick-service. It features an all-day menu of eclectic yet traditional favorites, elevated and prepared a la minute by classically trained chefs.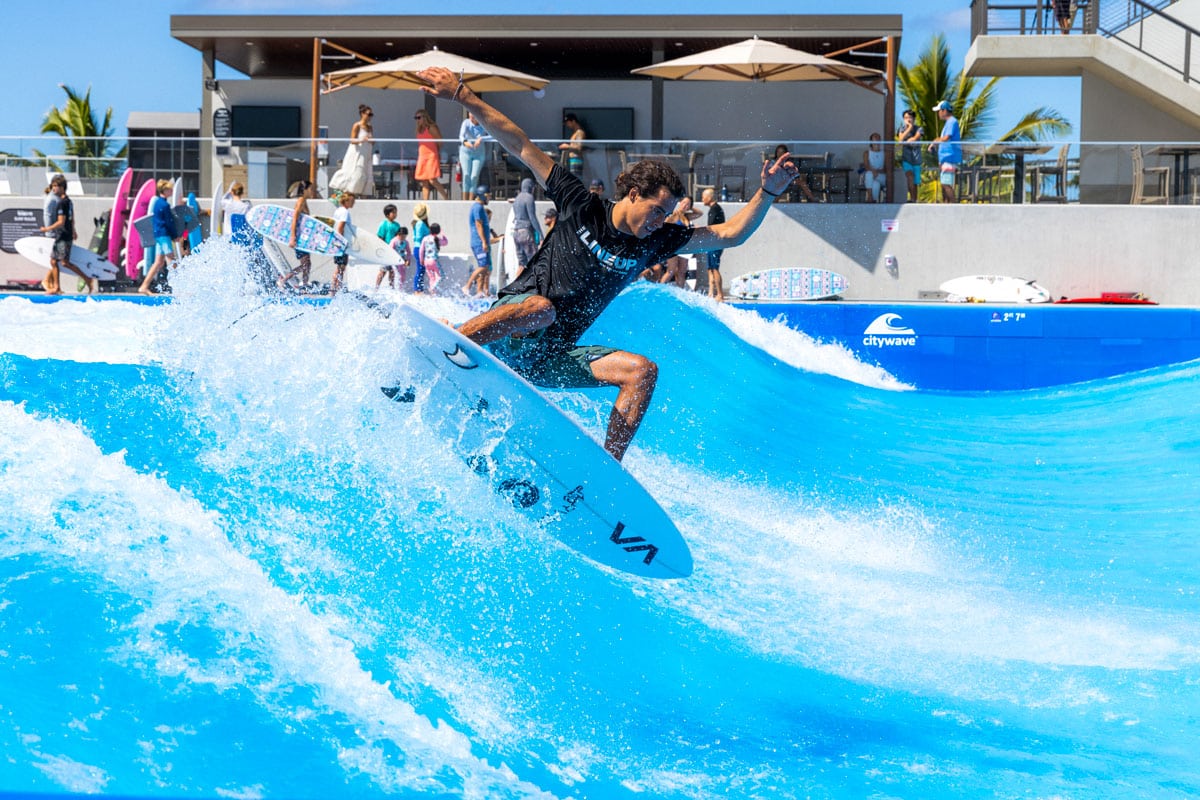 Events and Programming:
Hawaii-based Events International has partnered with Wai Kai to curate a robust schedule of interactive and engaging events and experiences for all ages. Wai Kai will host memorable group functions and catered events ranging from intimate gatherings to full buyouts. Venues include the 61,200-square-foot Event Lawn, Fire Pit Terrace, Lagoon Promenade along the adjacent Wai Kai Lagoon, the 12,600-square-foot Surfside Lawn by the Wai Kai Wave, and a variety of other function spaces.
Set events include social paddles on the Wai Kai Lagoon; farmers markets highlighting local products and vendors; Wahine Wednesdays, a surf, paddle or yoga session followed by food and drink specials at The LookOut; and Sustainability Sundays, a monthly event featuring a locally based non-profit organizations committed to sustainable solutions. Additional future offerings will include Camp Kai, a multi-day camp for children during certain dates throughout the year.
The signature Wai Kai Show will enthrall guests every Monday evening starting April 17, 2023, and includes a family-style dinner alongside a spellbinding show featuring dancers, musicians and surfers. Hawaiian and Tahitian performers weave a story of water through song and dance and incorporate live surfing by utilizing the Wai Kai Wave – the perfect way to learn about the history of Heʻe Nalu (surfing) and Heʻe Puʻe Wai (river wave surfing).
Sustainability:
The LineUp at Wai Kai has been benchmarked by Sustainable Tourism & Outdoors Kit for Evaluation (STOKE), the only sustainability standard built for the surf park industry. The STOKE Surf Parks standard was created with input from major wave technology providers and surf parks.
In addition, The LineUp at Wai Kai is proud to be working with Sustainable Surf and its Hawaii-based SeaTrees program. For every guest activity booking on the Wai Kai Wave or the Wai Kai Lagoon, one dollar is donated to the SeaTrees program to provide support for the restoration of coral reefs, coastal watersheds, kelp forests, mangroves and educational programs. Each token purchased sequesters one ton of carbon emissions through double certified carbon credits and restores one square-foot of coastal watershed on Maui.
Wai Kai operates with a no single-use plastic policy and all disposable products must be 100 percent BPI certified compostable. Sustainable options for grab-and-go packaging include Sustainable Island Products and Mananalu Water.
Bookings and Membership:
The private Nalo Kai Lounge features a club-style locker room, showers and air-conditioned lounge with concierge services. Visitors can access the club with a day pass or monthly membership. Pricing starts at $90 for a 45-minute surf session and $45 for a one-hour watercraft rental. The LineUp Local is a monthly and annual membership program designed for Kama'aina (local Hawaii residents) and military with price discounts and preferred access to special programming and events. LineUp Local pricing starts at $70 for a 45-minute surf session and $34 for a one-hour watercraft rental.
Bookings are available online here. For more information head here.