World's Best Surfers Head to Europe for MEO Rip Curl Pro Portugal
• 2023 CT Season Continues in Peniche, Portugal for Stop No. 3
• Event Wildcards and Replacement Surfers Announced
• Critical Points on the Line Ahead of Mid-season Cut
• More Available at WorldSurfLeague.com
The world's best surfers are making their way across the globe to Supertubos in Peniche, Portugal, for the MEO Rip Curl Pro Portugal Presented by Corona, the third stop on the World Surf League (WSL) 2023 Championship Tour (CT). A lucky few who traveled early have already scored all-time Supertubos barrels, and a lot more activity in the North Atlantic promises exciting action next week. The MEO Rip Curl Pro Portugal Presented by Corona holds a competition window from March 8 through 16, 2023.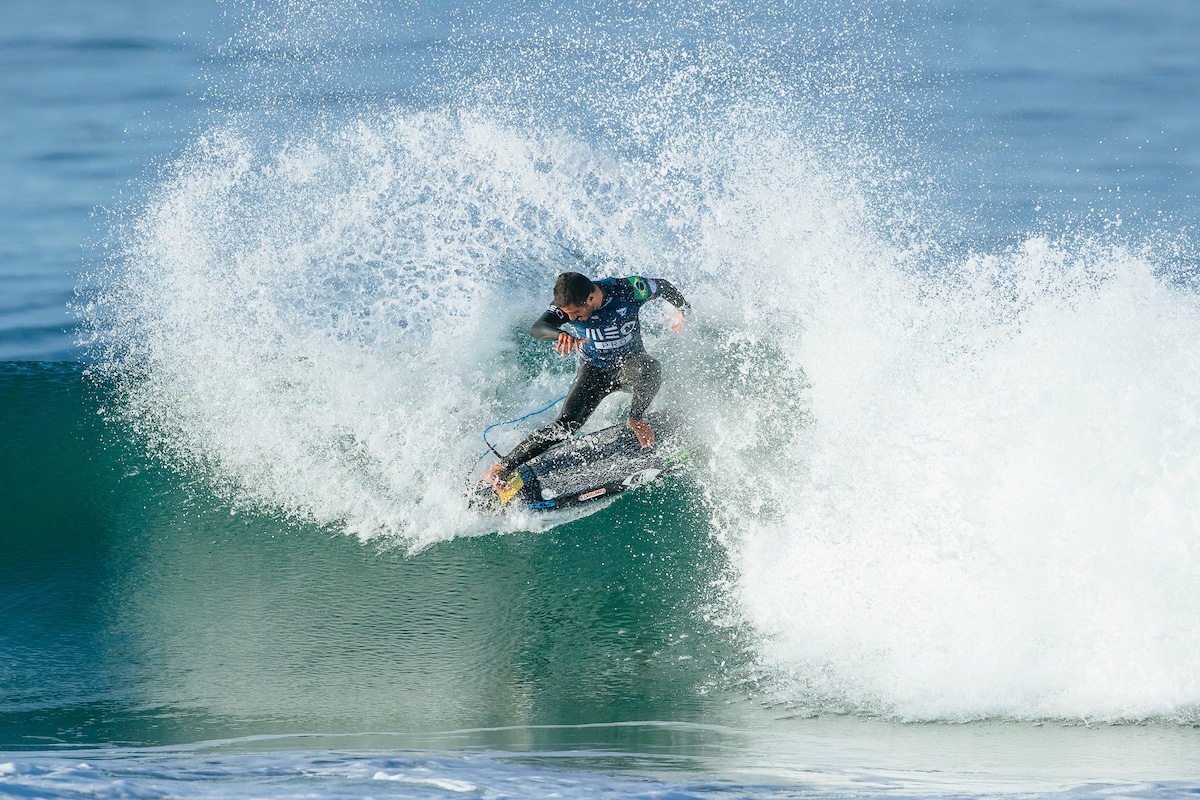 The 2023 CT is off to a fast start for surfers' World Title campaigns after the first two events on Hawaii's North Shore of Oahu. Pipeline and Sunset saw mixed results for veterans and newcomers as event winners of the first two events represented a World Champion and a representative from the next generation. Third-year CT surfer Jack Robinson (AUS) and five-time World Champion Carissa Moore (HAW) took out the first event at Pipeline, while 2022 World Champion Filipe Toledo (BRA above) and second-year Molly Picklum(AUS) earned the wins at Sunset.
Moore and Picklum are now tied for the top position on the world rankings and will both wear the coveted yellow Leader jersey in Portugal. Robinson has also maintained the No. 1 spot on the rankings and will join them in wearing the yellow Leader jersey.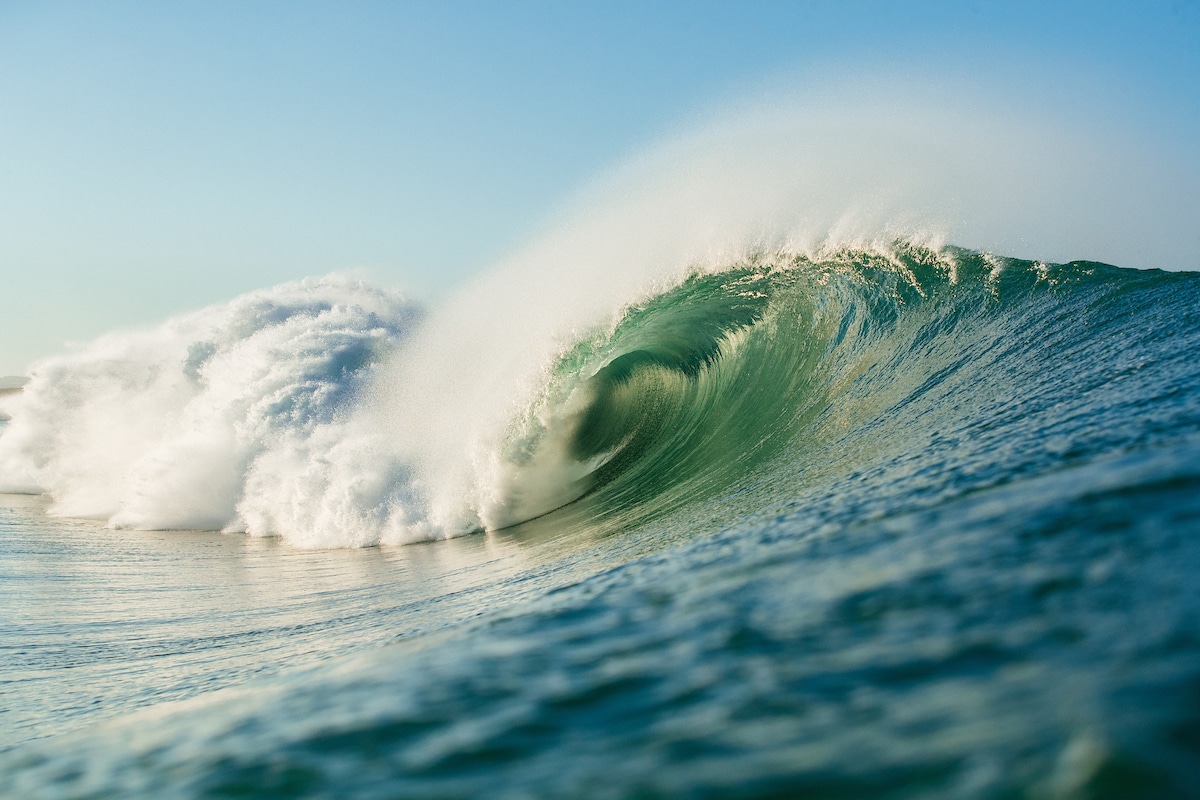 About the Venue: Supertubos, Portugal's Barreling Beachbreak
After a month of warm reef breaks in Hawaii, surfers will now have to show their adaptability as they take on the cold, powerful Atlantic Ocean beachbreak of Supertubos. Located in the small fishing village of Peniche, Portugal, Supertubos has become a destination for surfers looking to challenge themselves in hollow, thumping waves. The wave certainly lives up to its name, 'Supertubos,' as it is widely known as one of the best barreling beachbreaks in the world.
Event Wildcards and Replacement Surfers Announced
Sophie McCulloch (AUS) will finally make her official CT debut as a rookie after an injury sidelined her for the first two events of the season in Hawaii. Fellow 2023 rookie Ramzi Boukhiam (MAR) is still recovering from an injury and will be replaced by Carlos Munoz (CRC). Jadson Andre (BRA) has also pulled out of the event due to injury and will be replaced by former CT surfer Joan Duru (FRA).
Portugal will be strongly represented by Teresa Bonvalot (POR), injury replacement for Johanne Defay (FRA), and event wildcards Frederico Morais (POR) and Yolanda Hopkins (POR). Morais has five years of experience competing at the elite level, while it will be the first taste for Hopkins. She has been dominating the European Qualifying Series and is outspoken in her goal of qualifying for the CT. Gatien Delahaye (FRA), the highest-rated Challenger Series surfer from WSL Europe Region, will also join the field as an event wildcard.
Critical Points on the Line Ahead of Mid-season Cut
With the Hawaii leg complete, only three events remain before the Mid-season Cut reduces the men's and women's fields down to 24 and 12, respectively. After Portugal, the Tour will head to Australia for the Rip Curl Pro Bells Beach and the Margaret River Pro. Although only two events have been completed thus far, critical rankings points have already established who is sitting comfortably and who is in danger of being cut going into Portugal. Reigning, eight-time World Champion Stephanie Gilmore (AUS) is currently sitting just below the cut line. Rookie Maxime Huscenot (FRA) and tour veteran Kolohe Andino (USA) will also be feeling the pressure to get themselves out of danger of being cut.
WSL To Kick off International Women's Day Celebrations at MEO Rip Curl Pro Portugal
The WSL will launch its annual International Women's Day campaign at the MEO Rip Curl Pro Portugal Presented by Corona on March 8. Throughout the competition, every WSL CT surfer will compete wearing the jersey of a woman in sport who inspires them. The WSL's 2023 campaign aims to celebrate sports' greatest icons, honor progress made within women's professional surfing, bring attention to the ongoing mission for equality in sport, and inspire the future generation of female athletes.
As part of the event takeover, the WSL will share one-of-a-kind International Women's Day content across all platforms throughout the competition window. WSL Rising Tides will host a special edition of its beachside engagement program at Supertubos, led by Portuguese surfer Teresa Abracos. The activation will host up-and-comers of all abilities at the famed surf break and will clear the lineup so the participants can have the usually competitive and crowded lineup to themselves, with the CT athletes cheering them on.
For more information, please visit WorldSurfLeague.com.
MEO Rip Curl Pro Portugal Women's Opening Round Matchups:
Heat 1: Tyler Wright (AUS), Bettylou Sakura Johnson (HAW), Teresa Bonvalot (POR)
Heat 2: Stephanie Gilmore (AUS), Caitlin Simmers (USA), Sophie McCulloch (AUS)
Heat 3: Carissa Moore (HAW), Isabella Nichols (AUS), Yolanda Hopkins (POR)
Heat 4: Molly Picklum (AUS), Caroline Marks (USA), Sally Fitzgibbons (AUS)
Heat 5: Brisa Hennessy (CRC), Lakey Peterson (USA), Courtney Conlogue (USA)
Heat 6: Tatiana Weston-Webb (BRA), Gabriela Bryan (HAW), Macy Callaghan (AUS)
MEO Rip Curl Pro Portugal Men's Opening Round Matchups:
Heat 1: Ethan Ewing (AUS), Kelly Slater (USA), Carlos Munoz (CRC)
Heat 2: Griffin Colapinto (USA), Samuel Pupo (BRA), Maxime Huscenot (FRA)
Heat 3: Italo Ferreira (BRA), Connor O'Leary (AUS), Ezekiel Lau (HAW)
Heat 4: Caio Ibelli (BRA), Liam O'Brien (AUS), Gatien Delahaye (FRA)
Heat 5: Jack Robinson (AUS), Barron Mamiya (HAW), Joan Duru (FRA)
Heat 6: Filipe Toledo (BRA), Ryan Callinan (AUS), Frederico Morais (POR)
Heat 7: Miguel Pupo (BRA), Seth Moniz (HAW), Michael Rodrigues (BRA)
Heat 8: Kanoa Igarashi (JPN), Yago Dora (BRA), Jackson Baker (AUS)
Heat 9: John John Florence (HAW), Matthew McGillivray (RSA), Kolohe Andino (USA)
Heat 10: Joao Chianca (BRA), Nat Young (USA), Ian Gentil (HAW)
Heat 11: Leonardo Fioravanti (ITA), Callum Robson (AUS), Jake Marshall (USA)
Heat 12: Gabriel Medina (BRA), Jordy Smith (RSA), Rio Waida (INA)