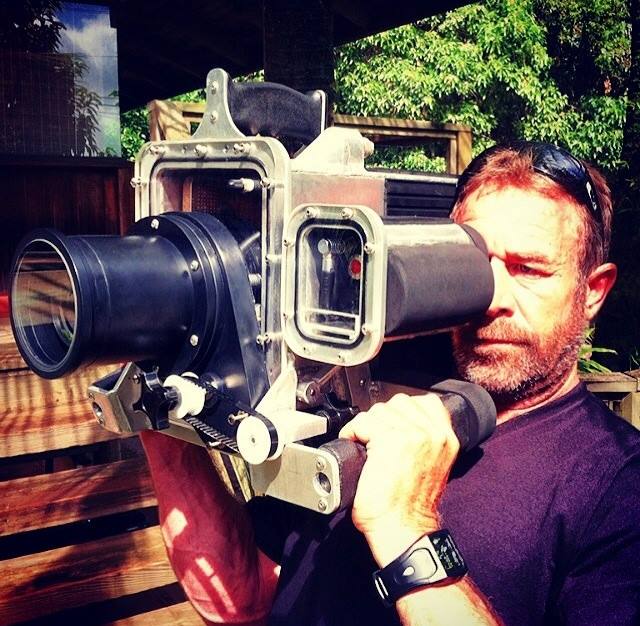 Surf cinematography legend Larry Haynes has reportedly died of a heart attack after surfing at Laniakea Beach. Larry filmed and produced the Fluid Combustion series and worked at Fluid Vision with all the major surf brands and surfers over many decades.
Kelly Slater was one of the first to post about the surfing worlds loss.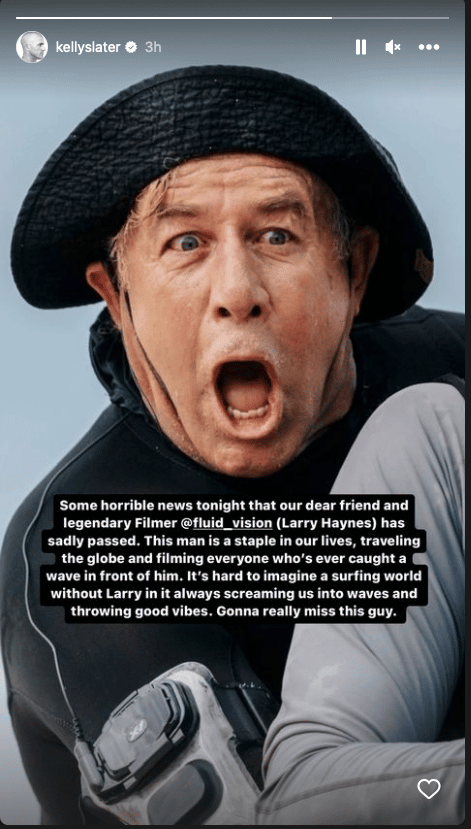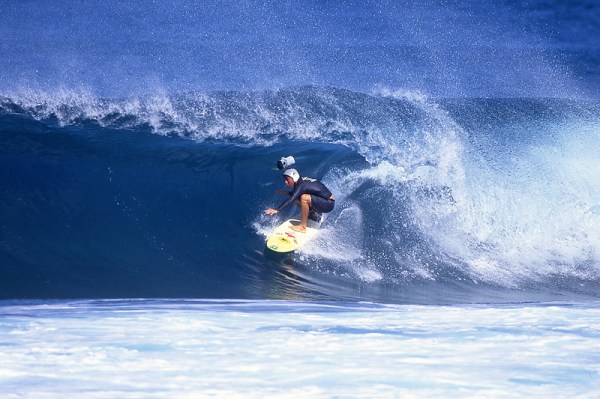 Larry working on a new angles, pre- GoPro. Photo: Gilley
Another legend Rob Gilley once wrote of him
"Originally from Central California, Larry moved to Hawaii decades ago and never looked back. On every major swell for over 20 years, he has been swimming with a heavy water-housed movie camera in the heaviest conditions. And he does so with a refreshingly positive attitude and a huge smile on his face.
To me, Larry is a precious character in the surf world and a living legend. I have seen him shooting wide-angle in-water film at giant closed-out Off The Wall, Backdoor, Maverick's, Teahupoo, and Waimea. I once was in Australia with him when he shot wide-angle water movies at the sharky Easter Reef when the faces of sets were 25-foot. Before GoPro existed, Larry used to surf with a 10-pound camera attached to his head—a camera that would break your neck if the lip hit you unexpectedly.
The guy is a human bulldog."
RIP.