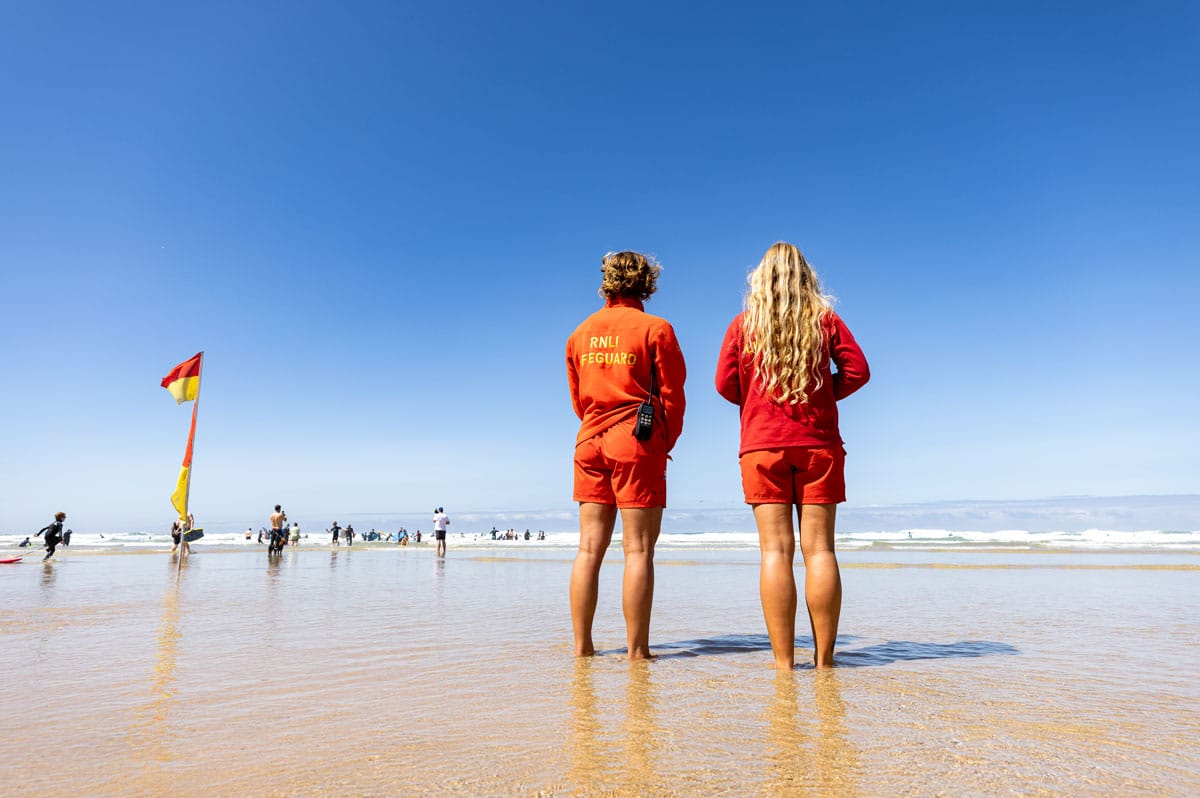 The Royal National Lifeboat Institution (RNLI) is on the hunt for new lifeguards to launch their lifesaving careers on some of the UK's most popular beaches.
Recruitment for this season's lifeguard team has started nationally in preparation for keeping the nation's beachgoers safe this summer and two current lifeguards and passionate surfers have told how the sport goes 'hand in hand' with beach lifesaving.
Former professional surfer Arron Evans is now a senior lifeguard at Fistral Beach in Newquay, Cornwall, and has been lifeguarding with the charity for over a decade.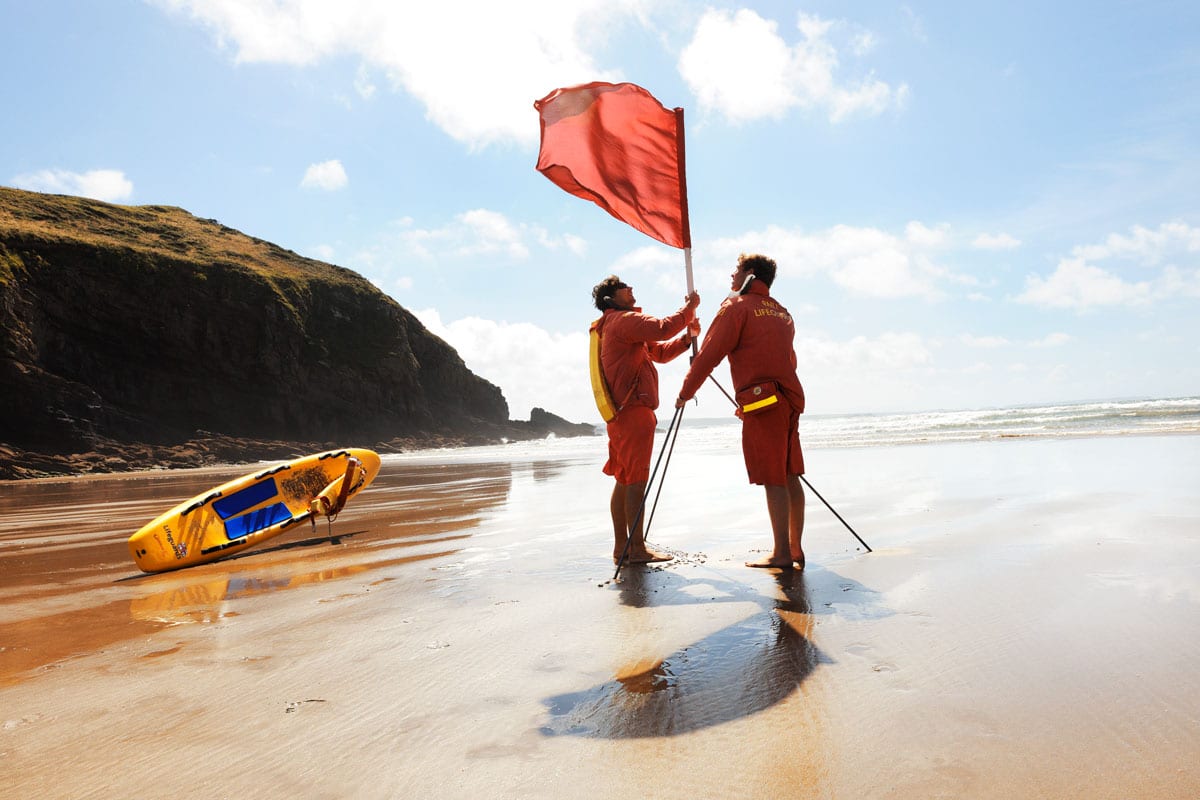 Arron said: 'As a surfer, lifeguarding is the perfect gig – the two things go hand in hand. There are a lot of transferable skills, you're in the ocean environment all the time and it helps you keep your surf fitness up.
'You're working with a bunch of likeminded people who tend to be your mates, and then you get the reward when you help someone out; you get that sense of achievement and you feel you're doing something good.'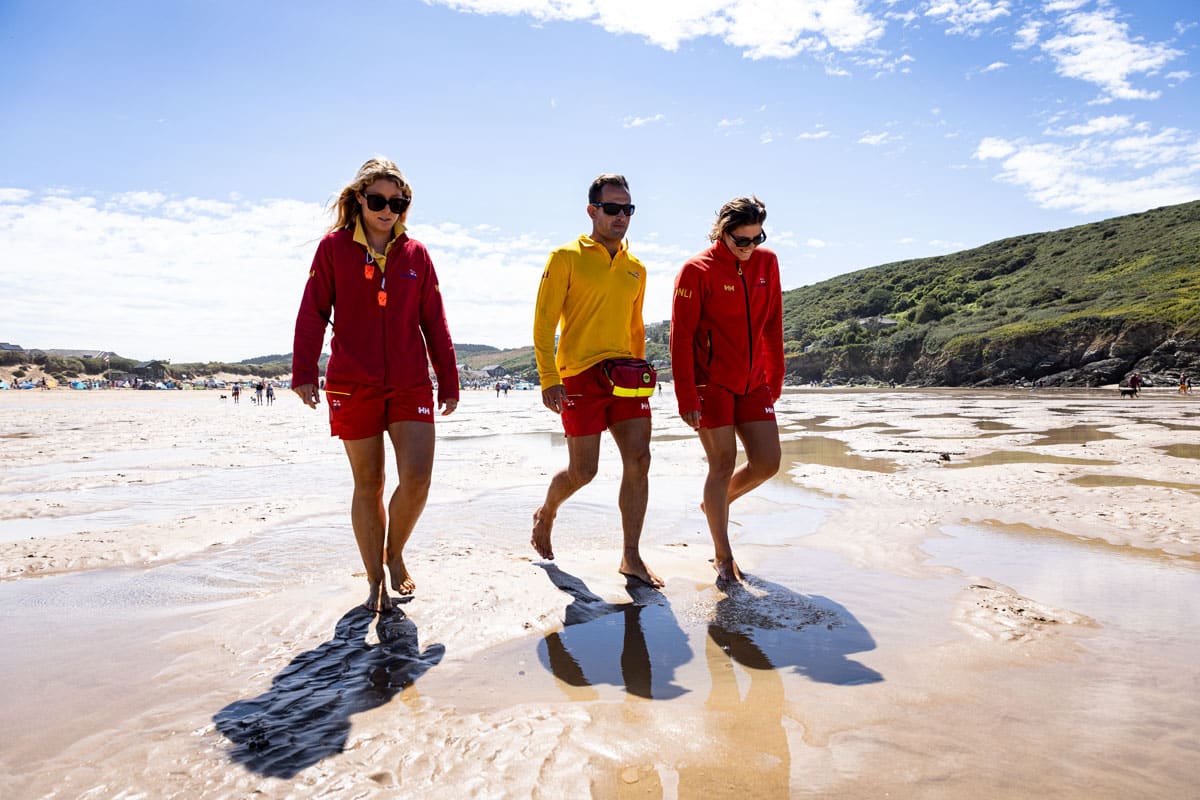 The charity's lifeguards not only rescue those in difficulty in the water, they also provide vital beach first-aid and safety advice to ensure visitors can return home safely. In 2021, RNLI lifeguards responded to more than 18,000 incidents, helping nearly 41,000 people in need and saving 112 lives.
One of those lives was saved by a team of lifeguards at Mawgan Porth Beach, Cornwall, including passionate surfer Theresa Morokutti, after a man walking in the shallows near the shore was caught in a powerful rip current and pulled out to sea.
In rough seas, Theresa drove a rescue watercraft – the lifeguards' version of a jet ski – out to the casualty and, just managing to cling to the sled on the back, took the man back to safety. 'When we all reached the beach safely, I felt relief, adrenaline, absolute satisfaction and pure happiness,' said Theresa.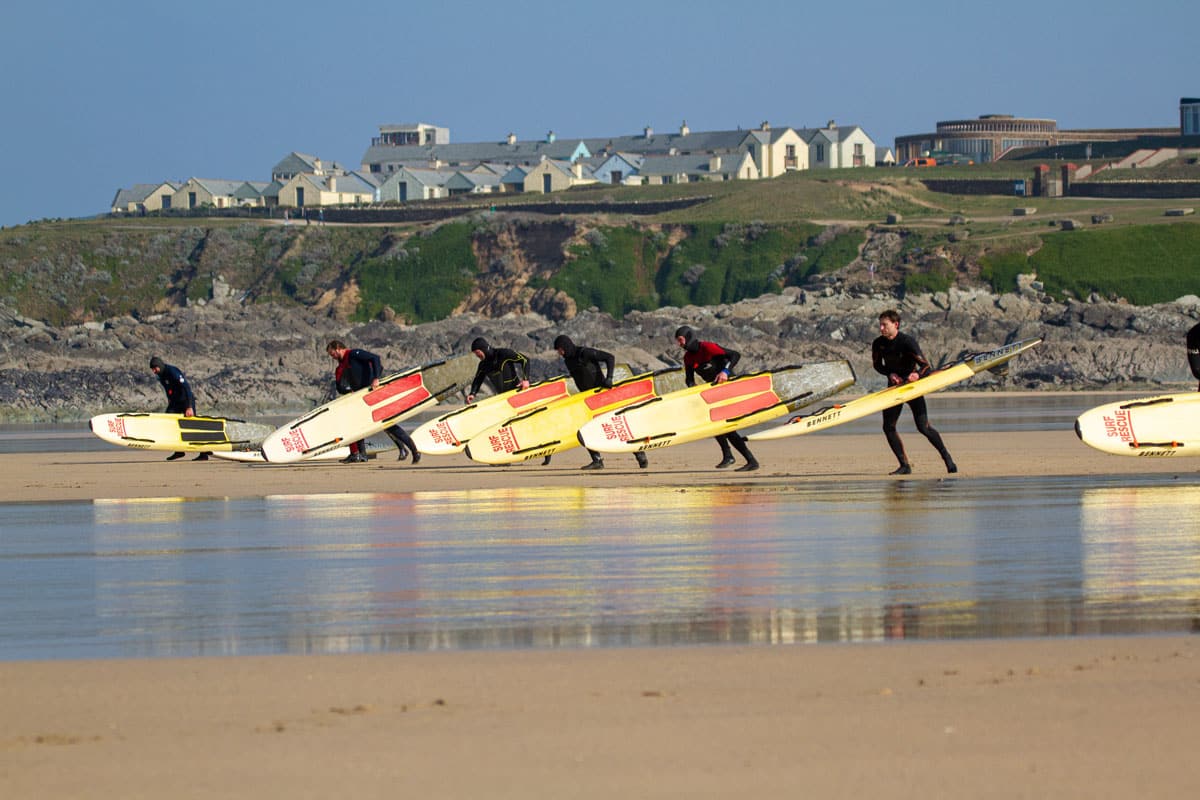 Originally from Austria, Theresa started working as an RNLI lifeguard seven years ago.
She said: 'When I was offered a job as a lifeguard, I tried it and fell in love with it. Straight away I felt like this is the perfect job for me, I love working in a team, being on the beach and in the sea.
'I then realised that this job is a lot more than just that. It is so rewarding being able to keep people safe in the sea, give lifesaving advice, perform rescues and give first aid to those in need of help.'
Successful applicants will receive world-class lifesaving training, enjoy good rates of pay, the possibility of flexible working patterns and develop valuable skills for a future career.
Lee Fisher, Lifeguard Experience Manager said: 'Beach lifeguarding is a great opportunity and a very rewarding role that changes lives – including your own – all while enjoying the beach as your office.
'Our lifeguards range from teenagers all the way up to lifesavers in their 70s, as long as you meet the fitness requirements and you are over school leaving age, there could be a role for you.
'The job also has great paths for progression – we have lifeguards who have been working for the RNLI for years, both on the beach and as part of our support teams, and the skills you gain can make an ideal first step towards many careers. It's a great opportunity whether you want a rewarding summer job or to pursue a career in lifesaving.'
Find out more about becoming a lifeguard here