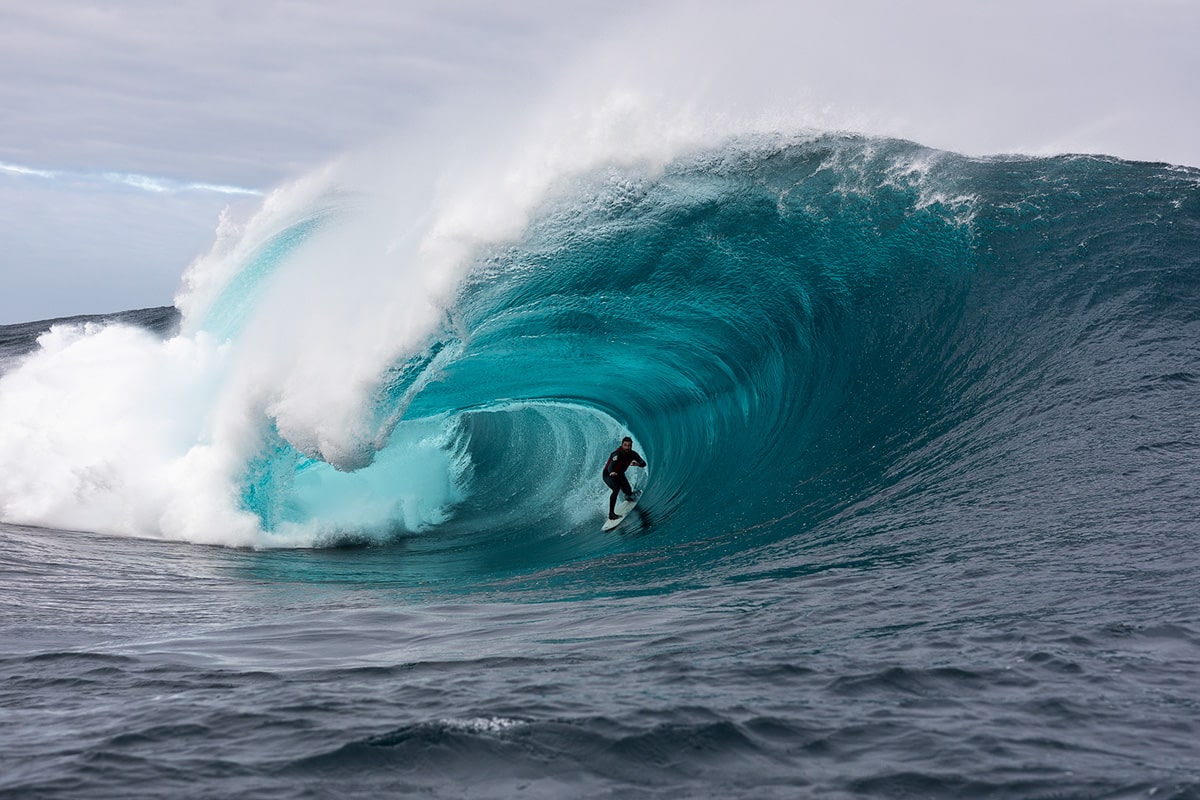 European Premiere: Facing Monsters Featuring Kerby Brown LS/ FF Sat 26th Nov @ The Riverside Studios
We've just dropped the line up for the 11th Annual London Surf / Film Festival hosted 25-26 November at the iconic Riverside Studios, West London, 2nd December at the legendary Genesis Cinema, East London, with events popping up in between. It's going to be pretty special if we do say so ourselves!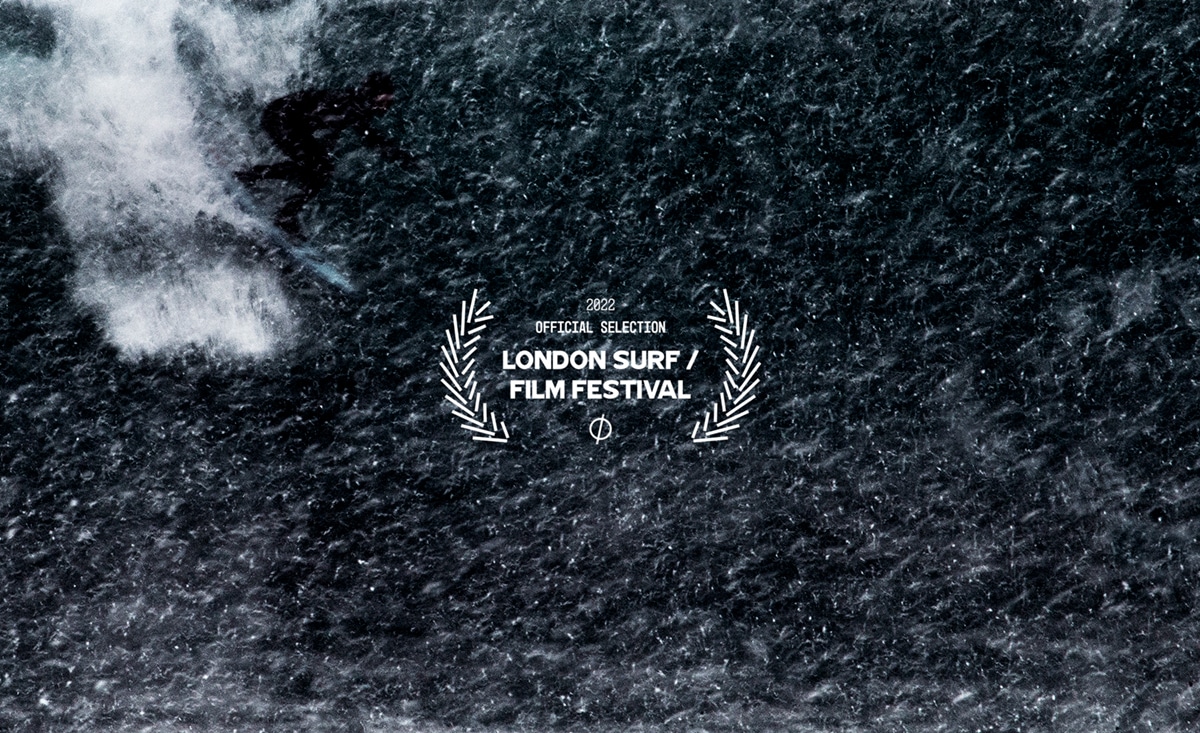 From over 100 submissions, we've assembled a programme of the very best films from across the globe – hotly anticipated premieres, award winning features and independent films – that represent the pinnacle of contemporary surfing in the here and now. From duelling with savage slabs at the outer limits of human endurance, and seeking out new waves on the frigid fringes, to Lauren Hill's exploration of the physics of noseriding, it's about serving up fresh perspectives and new line-ups.
There are documentaries spark debate, biopics to inspire, travelogues to stir the wanderlust plus cinematography and surfing to redefine the bounds of possibility. Accompanied by Q+A's and 'Audiences with…' some of the world's most relevant surfers and exciting creatives including chargers Balaram Stack and Tom Lowe, award winning filmmakers including Ben Gulliver, Mikey Corker, a very special Q+A with Dir. Lewis Arnold hosted by Looking Sideways' Matt Barr, plus special guests, workshops, good times and more this is a true celebration of the cream of surf culture.
We're bringing to the UK a whole host of premieres, but it's about more than that. It's about the people, the places, the gathering together and the sharing of stories, ideas and stoke. For many of the movies we premiere, the festival will be the only chance to watch them as they were intended to be enjoyed – on the big screen, accompanied by a packed crowd of likeminded folk – the original "social media" experience…you're not going to want to miss this.
Tickets are on sale now. Evening passes: £20 include entry to a whole night of film plus a free beer from our friends at Sharp's plus one of our now iconic Ltd Edition tote bags for the first100 people each night! Evening passes are limited, always sell out and when they're gone, they're gone.
TICKETS & LINE UP DETAILS HERE
11th Edition LS/FF:
25th – 26th November – Riverside Studios, West London, W6 9BN
2nd December – Genesis, East London, E1 4UJ
LONDON SURF / FILM FESTIVAL 2022 LINE UP
FRIDAY 25th NOV, Riverside Studios // SESSION 1 // 6.45pm
SAVAGE WATERS Dir. Mikey Corker
LONDON PREMIERE: Multi award winning documentary. A voyage in search of a mythical wave in uncharted, Atlantic waters. Renowned skipper, Matt Knight with his family of surf adventurers and big wave charger Andrew Cotton set sail in pursuit of the 'perfect wave'. Life-threatening challenges test the tight knit crew for whom living life to the full often means putting themselves in harm's way. A must-see tale of courage, exploration and inspiration in equal measure.
Accompanied by a very special Q+A
Showing with: SHORTIES shortlisted film First Light Stillness Dir. Bella Bunce Beth Leighfield surfs the Kernow dawn.
—————————————-
FRIDAY 25th NOV, Riverside Studios // SESSION 2 // 9.00pm
ISLAND X Dir: Ben Weiland
EUROPEAN PREMIERE: From multi award-winning filmmaker Ben Weiland, comes this much anticipated journey to the edge of the surf map and beyond. After losing his entire life's work in a wild fire, renowned photographer Mark McInnis assembles a team of surfers, well versed in the frigid surf expeditions (Pete Devries, Noah Wegrich, and Josh Mulcoy). They set out on a gruelling mission in search of inspiration and undiscovered waves in the violent, unpredictable Bering Sea. What they discover is more than they could have imagined.
Showing with: TASGAOUDRAR Dir. Felix Gänsicke Prod. Ayoub Abouizza
UK PREMIERE: An exploration of the Berber saying, Tasgaoudrar, 'behind the mountains'. This beautiful tale is a synonym for those who have grown up and found themselves without reason or affiliation and through surfing evoke passion, friendship and devotion for a deeper meaning in life.
Showing with: OTHER LAND Dir. Alice Rosaline Ward
UK PREMIERE: Following the path of Aussie surfer Vittoria Farmer, as she journeys through the raw landscape and history of the West of Ireland, experiencing the Atlantic Ocean and the wild and ever changing elements for the first time.
Showing with: SHORTIES shortlisted film Modulation Dir. Tom Rodwell Futuristic animation.
—————————————-
SATURDAY 26th NOV, Riverside Studios // SESSION 1 // 7.00pm
THE BIG SEA Dir. Lewis Arnold
SPECIAL PREVIEW SCREENING: From award winning filmmaker Lewis Arnold and critically acclaimed writer Chris Nelson comes this visually arresting and ground-breaking surf documentary, set to shake up and wake up the surfing world. The price of the perfect wave is greater than you think.
Accompanied by a very special Q+A
Showing with: THE PHYSICS OF NOSERIDING Dir. Lauren Hill.
EUROPEAN PREMIERE: The noseride is an iconic surfing move, part fluid dynamics, part magic. Acclaimed surfer, writer and noserider Lauren Hill explores what makes this suspension between sea and sky even possible.
Showing with: RAW Dir. Aljaz Babnik.
UK PREMIERE: How do we de-construct the way we have been conditioned, and build a new perception? An award winning short with Ambre-Victoire.
—————————————-
SATURDAY 26th NOV, Riverside Studios // SESSION 2 // 8.55pm
FACING MONSTERS Dir. Bentley Dean
UK PREMIERE: Kerby Brown goes in pursuit of mutant waves within the unridden realms of the ferocious Southern Ocean. This multi-award winning documentary explores just how far he is willing to go and what he's willing to put on the line, while chasing dreams and attempting to out-run demons.
Showing with: SHORTIES shortlisted film Amble Dir. Seth Hughes Feat. Izzy Henshaw
—————————————-
FRIDAY 2nd DEC, The Genesis Cinema // SESSION 1 // 7.00pm
HAIL MARY Dir. Ben Gulliver
EUROPEAN PREMIERE: This biopic of stand-out charger Balaram Stack is sumptuous, cinematic and jaw dropping in equal measure. The hotly anticipated feature from multi-award winning filmmaker Ben Gulliver follows Balaram from his early boyhood in New York through to baptisms by fire in the hurricane swells of East Coast USA and the cavernous cauldrons of Teahupoo, Pipeline and beyond.
Accompanied by a very special Q+A
Showing with: AMYGDALA Dir. Clem McInerney.
WORLD PREMIERE: This gloriously shot ode to friendship, features sumptuous cinematography, mind bending Irish waves and physics defying feats of water photography.
SHORTIES shortlisted film TURAS Dir. Lewis Arnold Featuring Mark Boyd at home deep in Scottish barrels.
SHORTIES shortlisted film JAYCE ROBINSON Dir. Pontus Palsson Featuring Jayce Robinson scoring in Kernow.
—————————————-
FRIDAY 2nd DEC, The Genesis Cinema // SESSION 2 // 8.50pm
ARNOW Dir. Jack Whitefield
WORLD PREMIERE: A stylised and stylish cinematic portrait of enigmatic big wave surfer Tom Lowe. From unlikely beginnings in a small, Cornish fishing town to charging some of the biggest waves in the world – just who is Tom Lowe and what drives him?
Accompanied by a very special Q+A
Showing with: HUNROS JORNA Dir. Mickey Smith and Allan Wilson.
Multi award-winning experimental Cornish language film from celebrated duo Mickey Smith & Allan Wilson of 'Dark Side of the Lens' fame. Featuring the sublime Gwenno Saunders.
Showing with: TWIN Dir. Roger Sharp.
WORLD PREMIERE: Forged in Cornish waters, Markie Lascelles is just as at home in a Mentawai's barrel as he is in his shaping bay, combining knowledge passed down in his DNA from his legendary shaper dad 'Chops' with his own blend of Kernow magic.
SHORTIES shortlisted film WORSHIP Dir. Adam Norris One year, two counties, charting some of the UK's best surfers in the South West.