The last time I spoke to Ben Gulliver he'd just touched down in Canada after leaving pumping surf in Scotland, chased home by a travel window that slammed shut as the world slipped into the first Covid Lockdown. He'd been on the north shore with Balaram Stack, shooting for his highly anticipated new film 'Hail Mary' – which is having it European Premiere at London Surf / Film Festival on Friday 2nd December. Get your ticket HERE!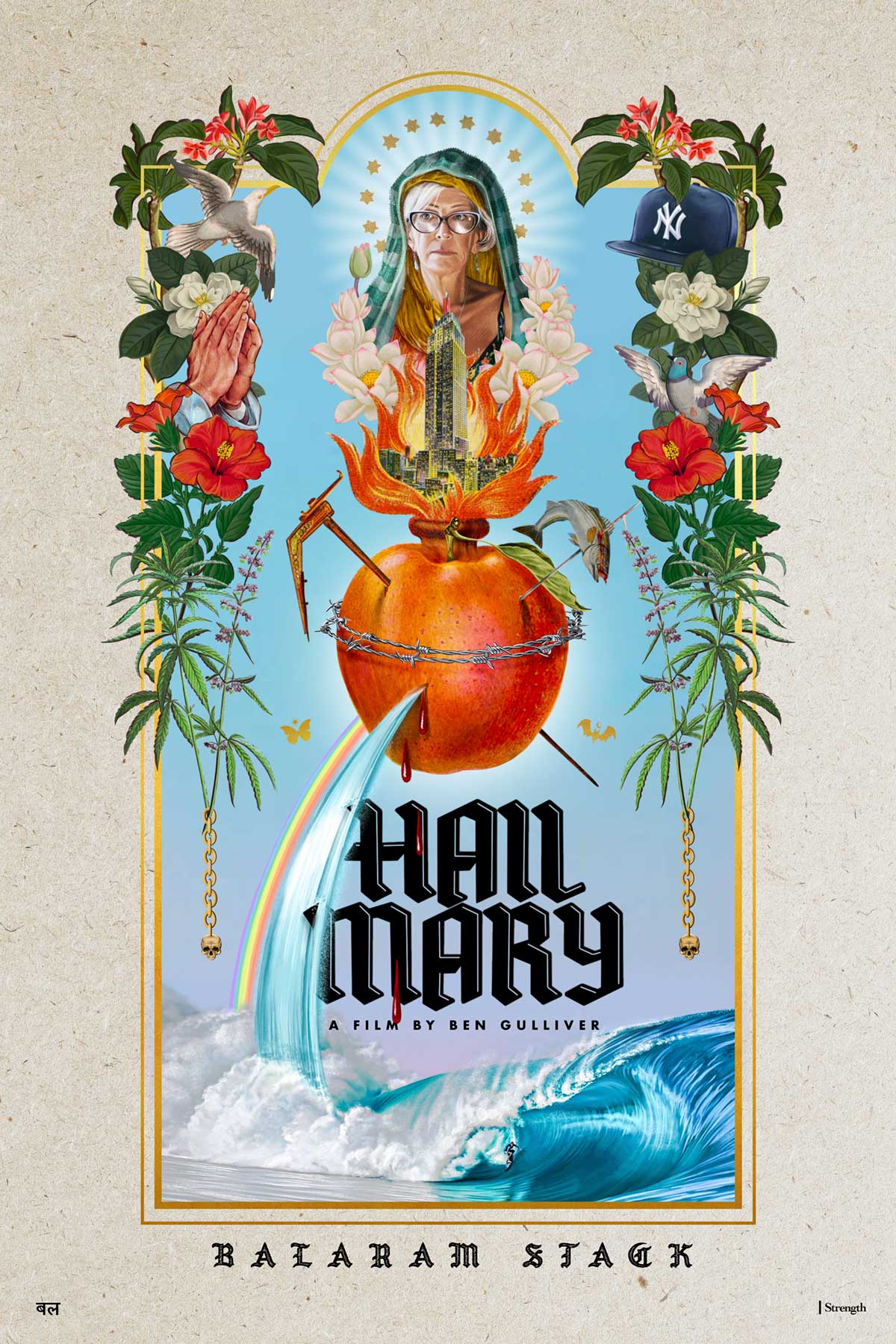 Catching up with Ben at home in Canada, and Balaram who is over on the west coast in Santa Cruz, I mention how much has happened in the world since we last spoke. "Yes, imagine, we could have stayed in Scotland and it would have been insane!" say Balaram. "For this film we wanted to get all the places in the Bal loves to surf," explains Ben. "We wanted to do some Teahupoo, some Pipe, but also Scotland, and sure enough, like within two days of being there, there was a travel ban announced. And we're like, I guess we should go home and watch the world end… but that was sort of the beginning."
As the imposed hiatus of the global pandemic eased, the wheels started turning on the project again. "I was imagining like a visual storytelling of home as a Grom in New York to Hawaii and Pipe today," explains Balaram. "And that was my first idea of a storyline. But then kind of as time went on, it was it was like, well, my mom can tell the story a lot better than I can. And she was there for all of it. And she was the support of all of us. So, I guess that storyline kind of took over at that point."
Balaram's career is not that of a typical pro surfer. Born in Florida, his mother Mary scooped up a young Balaram and his brothers and moved to New York, where a young Bal quickly became standout of the local scene, attracting sponsors and rising to the top of the regional contest scene. He soon matured into a rounded, stylish surfer and away from the WQS slog, he became a Volcom standout, his cat-like ability and hard charging meaning this mellow east coast native soon ascended to the apex of the ultra cut-throat Pipeline pecking order. All through this journey, his mother Mary has been there to support.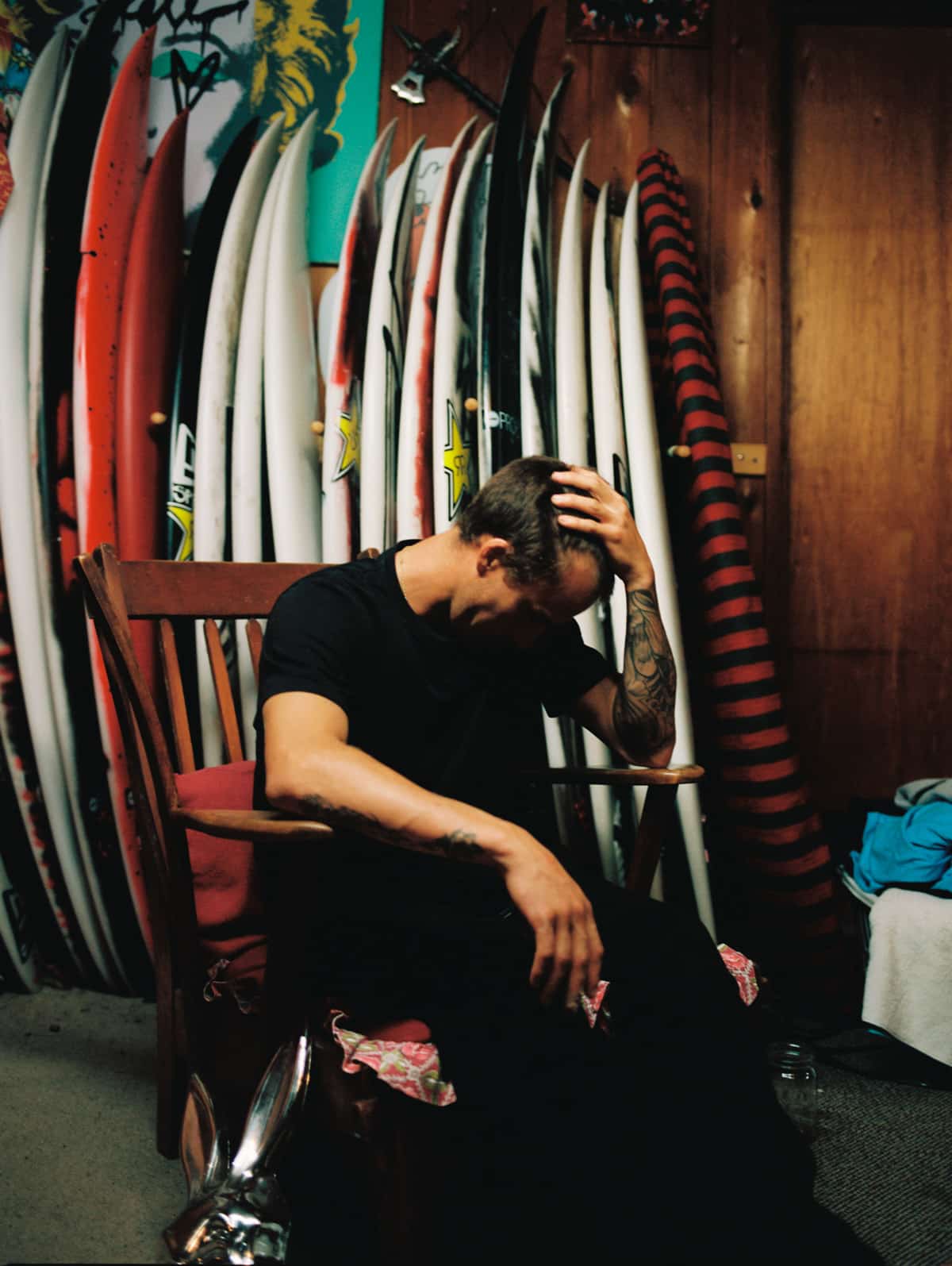 "Balaram and I both agreed," says Ben, "we were like, man, there's so many fluff pieces about professional surfers. In my mind after spending time with his family and spending time with his mom, I was like the best thing we can do is try to make your mom sort of like the best supporting character possible. It's really like trying to find this balance where we can show our love and appreciation for our moms. Bal's moms specifically. We wanted it to be an authentic story and not just a fluff piece. I really had to put the time in to gain the respect of his family and gain trust in order to put them on film and tell their story. And that took years to be honest with you. Like I went to family reunions, I went to family Easters. And for a while she didn't want to be on camera. And I had to earn that. And it worked out."
With over 20 hours of interviews to play with, Ben is surprisingly subtle with how he lays out what is a fascinating story – not spoon-feeding the viewer, but leading them through Mary's unconventional life and Balaram's unconventional surfing journey. From ashrams to hurricane swells – this is not your average surf pic. There are those jaw dropping barrels all captured through Gulliver's standout cinematography, but the music also plays a huge part of the film, with Ben scoring the whole soundtrack with original compositions. "That was more exciting for me than the editing and the directing side of it," Ben confesses. "Like I was more excited about the music. I used to say that it was because we couldn't afford copyright for real music. And that was sort of like just hedging my bets in case people hated it. But this time around, I was like, now I want to do this, and this is something I'm going to do and I really enjoy it."

Despite the film featuring some epic Pipeline and Teahupoo caverns, Ben soon slips back to his love for Scotland and the waves of the north shore. "Luckily over my many trips I've developed a really good relationships with all the local guys from northern Scotland," he explains. "I feel like it's kind of like a cold water thing or something? My grandma's very Scottish. And I'm half Scottish." I point out that technically he qualifies to play football for Scotland then. "Well, you'd have to have coordination for that, so…" he says laughing.
11th Edition London Surf / Film Festival is hosted 25 November – 2 December, across the capital, bringing to the UK the very best surf cinema from across the globe – premieres, award winning features, independent films, Q+A's, icons and more.