The WSL Longboard World Champions will once again be crowned at perhaps the most idyllic and well-known longboard wave in the world, Malibu, California, at the 2022 Cuervo Classic Malibu Longboard Championship. The third and final stop on the WSL Longboard Tour holds a competition window from October 3 – 13, 2022, and a promising forecast may provide for a likely start to the event in the opening days.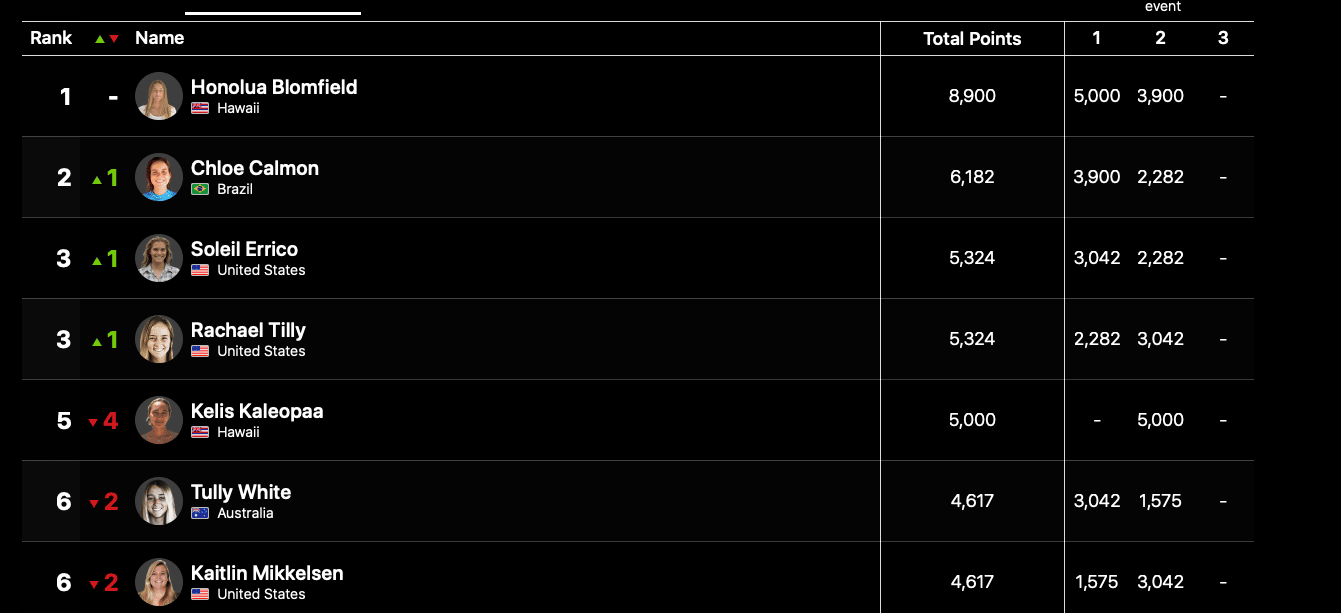 With 10,000 points, World Title implications, and requalification for the 2023 WSL Longboard Tour on the line, the stakes are high and competitors will be putting it all on the line.

"The Cuervo Classic is such an exhilarating event because it's the final stop on the Longboard Tour which makes the stakes really high," said Kirra Seale, Senior Manager of the WSL Longboard World Tour. "Malibu is a culmination of excitement and anticipation as we watch the World Title scenarios unfold. I can't wait to see the competitors battle their hearts out and most importantly, crown our World Champions!"
Event Format Rundown, World Title Race is Wide Open
With 10,000 points up for grabs and close field the World titles will come down to the wire.
The event will include the Longboard Tour's Top 18 men and Top 18 women and see six rounds of competition.
Round 1 will feature three surfers in six heats, with the top two spots advancing through to Round 3.
The last-place finishers of Round 1 will be relegated to the first elimination heats in Round 2.
Competitors who survive elimination will join the head-to-head matchups in Round 3, where the top surfer advances into the Quarterfinals, Semifinals, and Finals.
Following the Final, the man and woman with the highest point totals from their best two out of three results will be crowned this year's World Champions.
Honolua Blomfield and Kaniela Stewart Lead Rankings Coming Into Malibu
Leading the rankings coming into Malibu are Honolua Blomfield (HAW) and Kaniela Stewart (HAW) from Hawaii.
The three-time World Champion Blomfield is looking for a record breaking fourth World Title at Malibu, which would make her the most decorated female longboarder of all time.
Known in the surfing community as the "style master," Stewart hopes to take home his first World Title this year. The young Hawaiian has shown improvements in the jersey and now finds himself in a second World Title hunt after finishing fourth on the rankings in 2019.
Coming off their wins at the Vans US Open of Surfing Duct Tape Invitational, Kelis Kaleopaa (HAW) and Taylor Jensen (USA) have put themselves in a good place for title contention. Jensen is also chasing a 4th World Title, his last title being won in 2017. Also looking to make history is Chloe Calmon(BRA), who comes to Malibu ranked No. 2 and hopes to be the first Brazilian woman to be crowned a surfing World Champion.