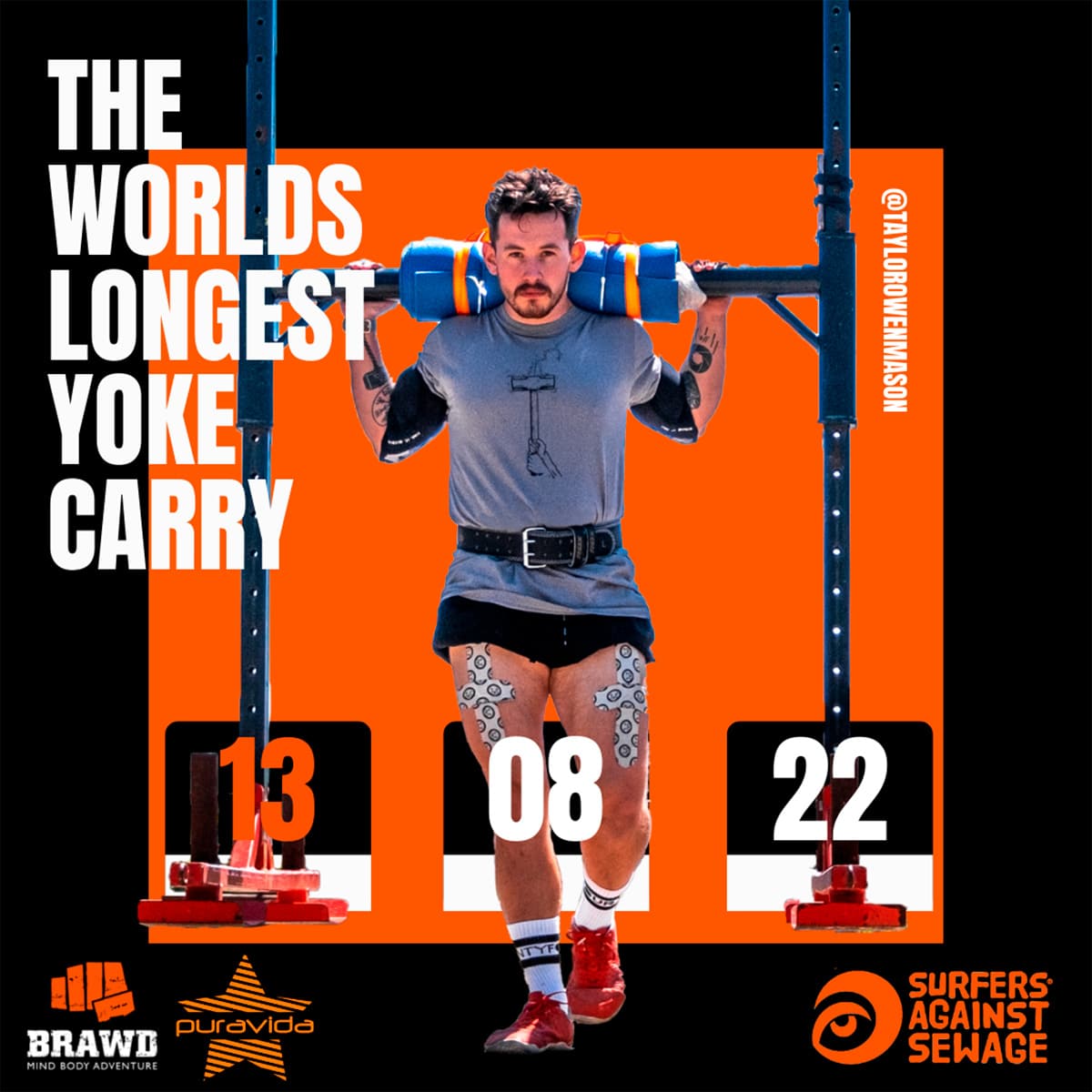 This August 13th Taylor Owen Mason will be attempting to set the worlds first record for the worlds longest yoke carry to raise donations for Surfers Against Sewage.
A yoke is a large metal frame used in strongman competitions & functional training to carry huge weights around… Taylor's going to be flipping this on its head to carry the 60kg frame at least a half marathon this August in just 1 day.
"Surfers Against Sewage is a charity of water lovers campaigning to protect the ocean and all it makes possible. The charity works to achieve its goal of a thriving ocean, thriving people by taking action on the ground that triggers change from the top – a.k.a action from the beachfront to the frontbench." – Surfers Against Sewage.
Taylor will be completing the event at Porthkerry Country Park with the support of Alun Moseley & Rachel Edwards from Port Talbot and Michael Goode from Barry. All have been supporting his campaign since the announcement last October
Taylor is a surfer & surf photographer from South Wales who just so happens to also be an adventure athlete, doing crazy unconventional sports challenges for charity.
He overcame obesity in his teens and started putting his athleticism to good use in lockdown to raise awareness for mental health research UK, now he says "I'm choosing to focus on something that has been a source of mental wellness, peace and joy in not just my life, but countless others. It only felt only natural to want to protect that & the community of incredible people involved with it"
You can support Taylor's fundraiser by visiting this link below.
Or you can continue to follow his journey towards the event over on Instagram at @taylorowenmason