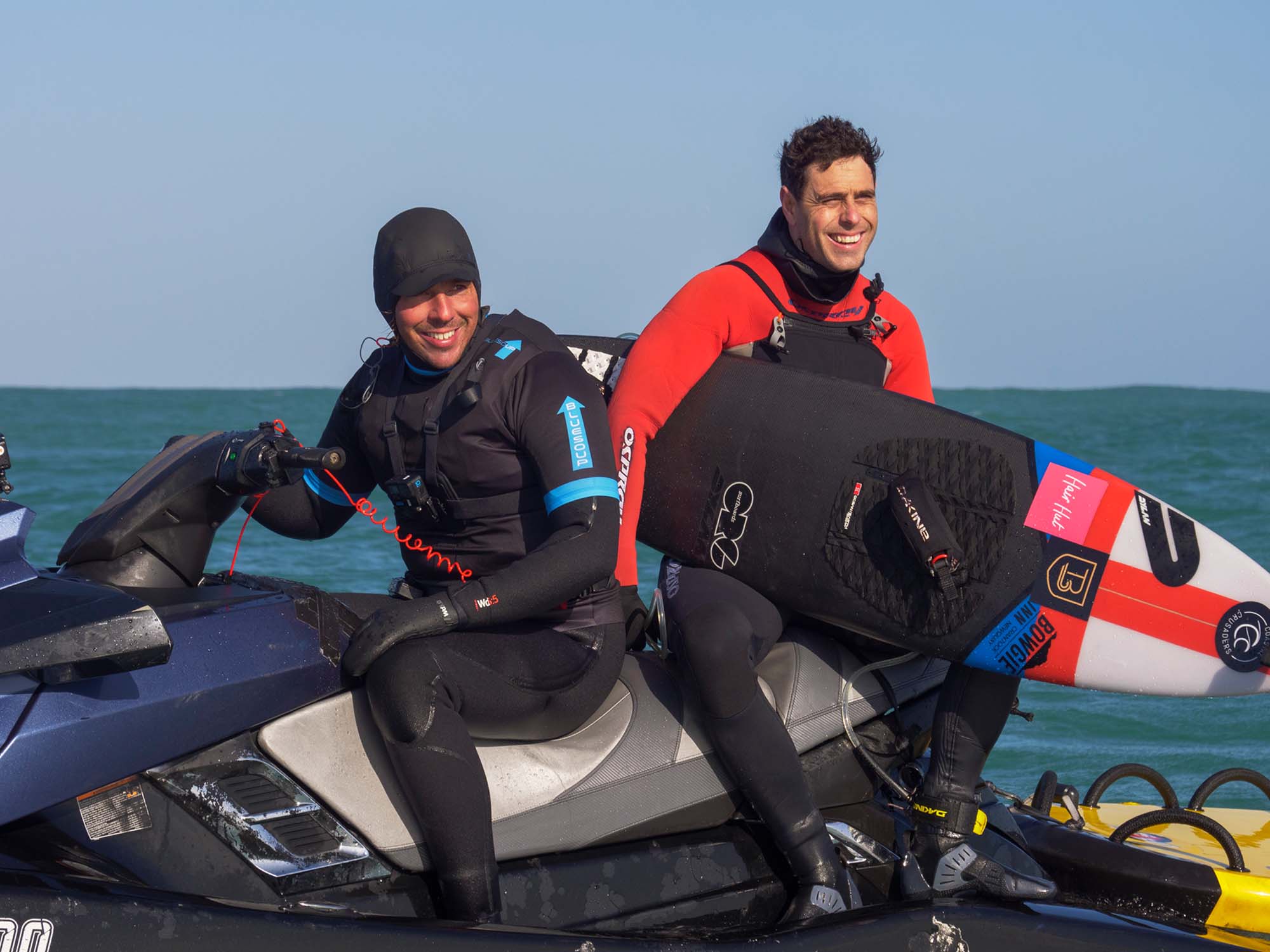 Bit of treat tonight on the telly box and on BBC IPlayer, Tom Butler towed by Adam Griffiths take on The Stones, a mythical bombie out the back of Godrevy in Cornwall.
As you know Tom has ridden some of the largest waves in the world – Mully, Nazare etc but he's been home this winter being a dad, setting up his Coastal Crusader business getting the odd Cribber sesh, but a photo of a wave, and the lure of Zorbas (another mythical bombie off Crantock) set him off in search of big waves off the Cornish coast last winter.
The trouble these waves are fickle and it wasn't a banner year for huge pumping swells and offshores so Tom spent most the winter waiting. Then finally, in February his chance came and he headed out to the Stones with Bearman, a large safety team of paramedics, safety boats and back up jet skis. When they arrive it looked like the mission will fail. But as the tide turned something magical happens and The Stones switches on. 
The Stones Reef is a notorious reef, two miles off St Ives that has claimed the lives of many mariners. It is eerie, a bell on a buoy rings out, there are huge currents, it feels sharky and some big creatures (Porbeagles) lurk beneath. A few surfers have been out there before, but it is It isn't recommended without the right crew, training and equipment.
We caught up with Tom to ask him about the filming and the mission.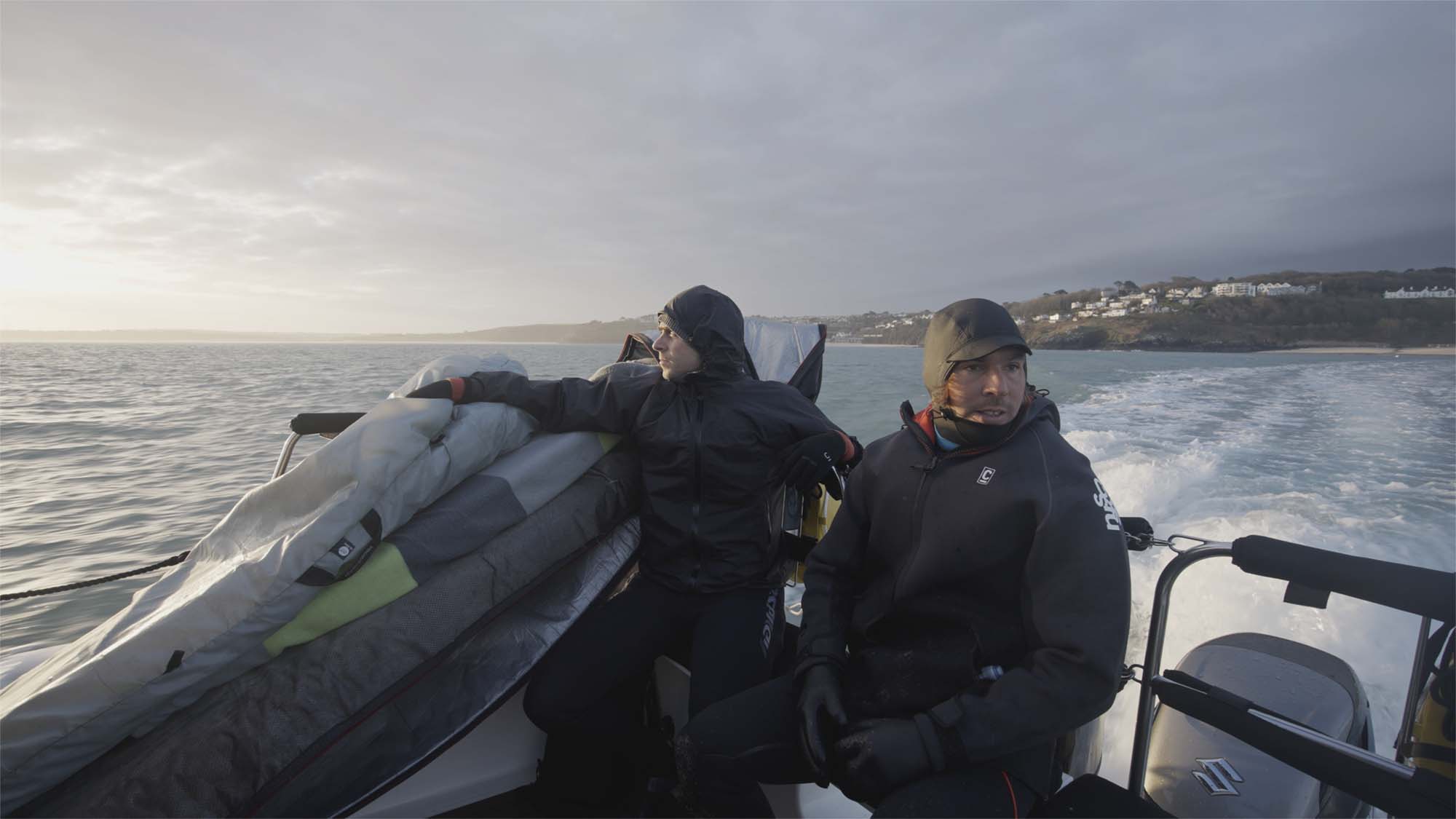 What made you Pick the Stones?
Because of Covid and having my boy I decided to put more effort into organising things at home one the last two years with Coastal Crusaders. But one day in 2020 we had a big day at Cribbar and Zorbas and other reefs was going off, and I thought about doing a big wave project a bit closer to home. So I was looking at that and then Bearman sent me a shot of the Stones. So I put a project together to target Zorbas, The Stones or another wave in North Cornwall. Luckily Mike Cunliffe from Big Wave TV was interested so we pitched the idea and got the TV deal. Which was great because you need some funding to get the proper back up to go out to these outer reefs – skis etc. We got that signed off in November 21, and then it was waiting for the right conditions. Each reef needs different winds, swell and tides and it wast a great winter for big waves. MY number one choice was Zorbas, but it didn't happen, but eventually in February we got the swell we were after for The Stones and the crew launched from St Ives at 6am and it was on.
We we got there it wasn't that great and I actually thought we had blown it, but as the tide pushed the left started to break so we were on and Bearman towed me into a couple bombs.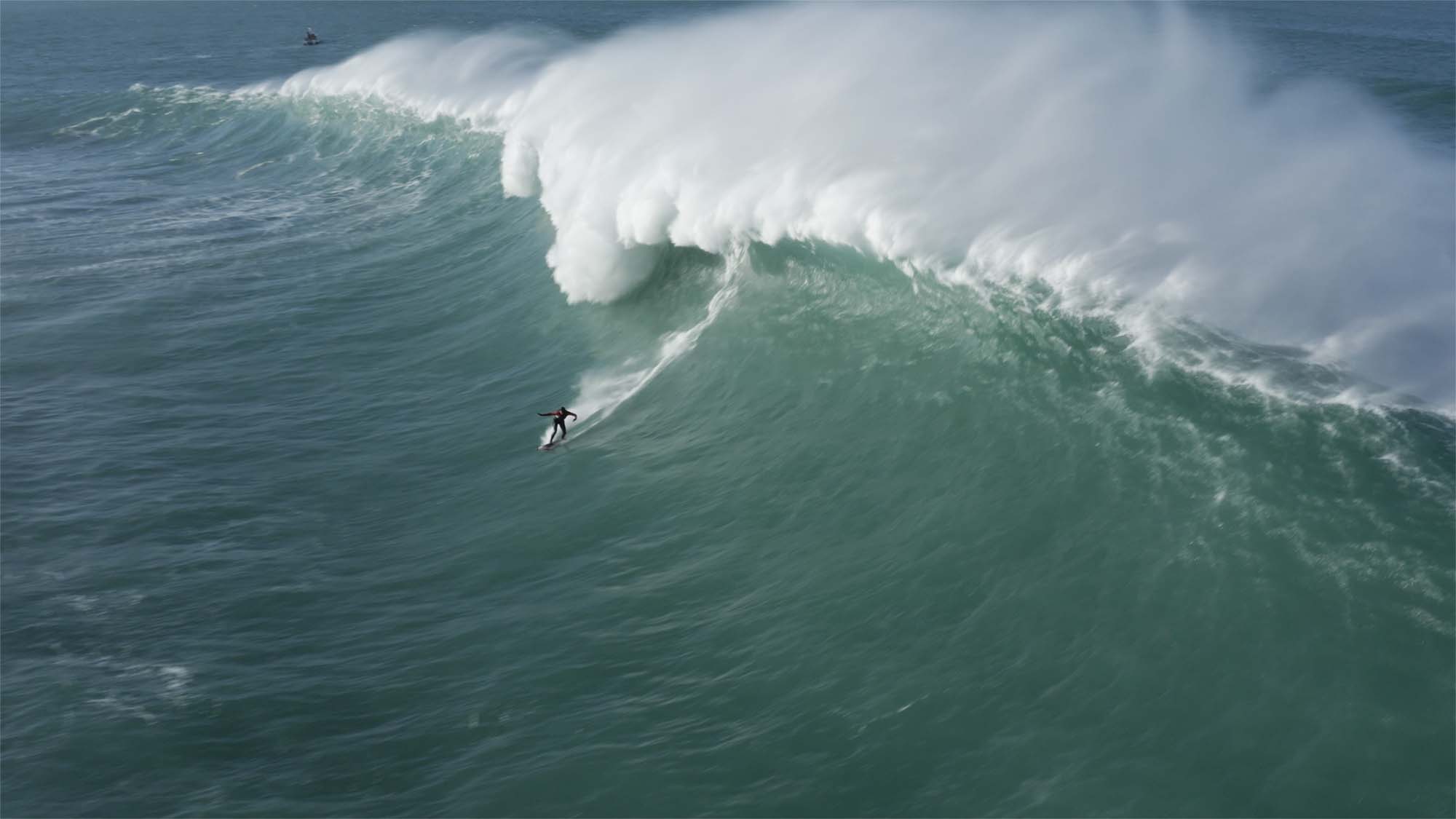 Good job you have big back up crew. I mean this is probably the first time you have actually had the proper backing to do this!
Yeah I've never rolled with that much support, and it was really nice to have that kind of professional back up for paramedics, lifeguard, safety boat, back up ski. And you need it if anything goes wrong You have to be self supporting. It's no use going out thinking you just call a lifeboat, that would be selfish. And if anything goes wrong, like serious injury you need a ski and boat to get you back in without making the situation or your injury worse. All these waves are a way offshore by some way so if you have a head injury or spinal the last thing you want is be laying on your mates jet ski fanging in over chop for half an hour.
And what's the wave like?
Well we thought it was a right but when he tide is right it is actually a left that peels off the back of the rocks towards Portreath type thing. It wraps north. It was a bit frustrating because the swell wasn't ideal, and we hadn't had a lot of them, but we got in the water at six am and there wasn't lot going on. But as the tide start push in it peaked up for 45 minutes and we have six waves come through and one was way bigger than the others. But Bearman put me right in the spot.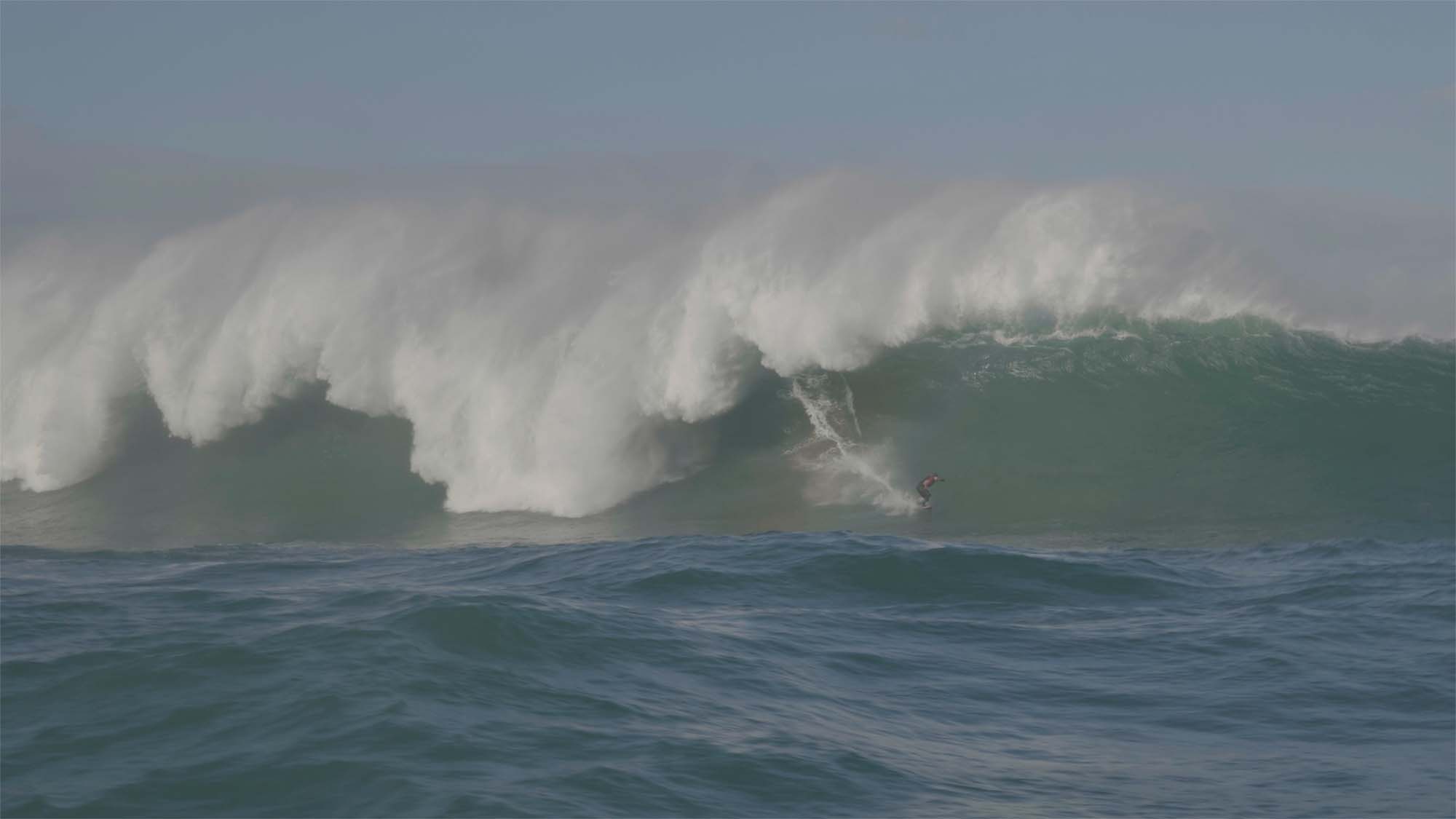 Have you got plans for the other spots?
Love to continue to surf these waves, Zorbas absolutely. But you need the right crew to back you up and conditions are so fickle. But there are couple of spots with potential.
If anyone is reading this and fancies paddling out from Hayle what would you say to them?
I probably wouldn't, no don't do it. You don't want to be calling the lifeguards or lifeboat to your mess up. You have to have the right training and crew to be able to deal with worst case scenario out there and not put it on other people to come and get you. We had two spare skis with two lifeguard and paramedic trained experienced surfers and medical kit out there, a safety boat, I am fully lifeguard and first aid trained, I've surfed big waves for 17 years (I went to Hawaii when I was 16), been water safety for big events so we were fully covered.
I don't think people realise what goes in to proper big wave surfing these days.
No, you have to know how to use a ski properly, know rescue and first aid techniques and how to respond to to life threatening situations because they happened very quickly and you have to be on it. Especially out at places like that.
Cornwalls Wildest Wave is on  20th May 7.30pm on BBC1 (8PM Wales)  and then on catch up and iPlayer here.