The Surfer and the Sage – A Guide to Survive and Guide Life's Waves seeks to provide hope and inspiration to those on life's rocky road.
"As COVID affected our lives, it seemed as though the average individual's mental health started to change for the worse. Feelings of disappointment, confusion and anger started to arise. Legendary world champion surfer, Shaun Tomson, is no stranger to depression. After losing his son, Tomson walked the bitter road of loss and crossed from darkness into the light."
The Surfer and the Sage addresses the eighteen relentless, breaking waves of life, from loss and ageing to relationships and depression, and guides you to transformation. While this book cannot provide clinical help, it can provide spiritual guidance and inspirational hope. International bestselling poet-philosopher, Noah BenShea, provides insight on a path of purpose, hope, and faith. It is not a list of rules to follow that guarantee success, health, or wealth, but rather a collection of advice from two guides who have traveled far and wide and suffered deeply, but still look forward to tomorrow with hope and faith.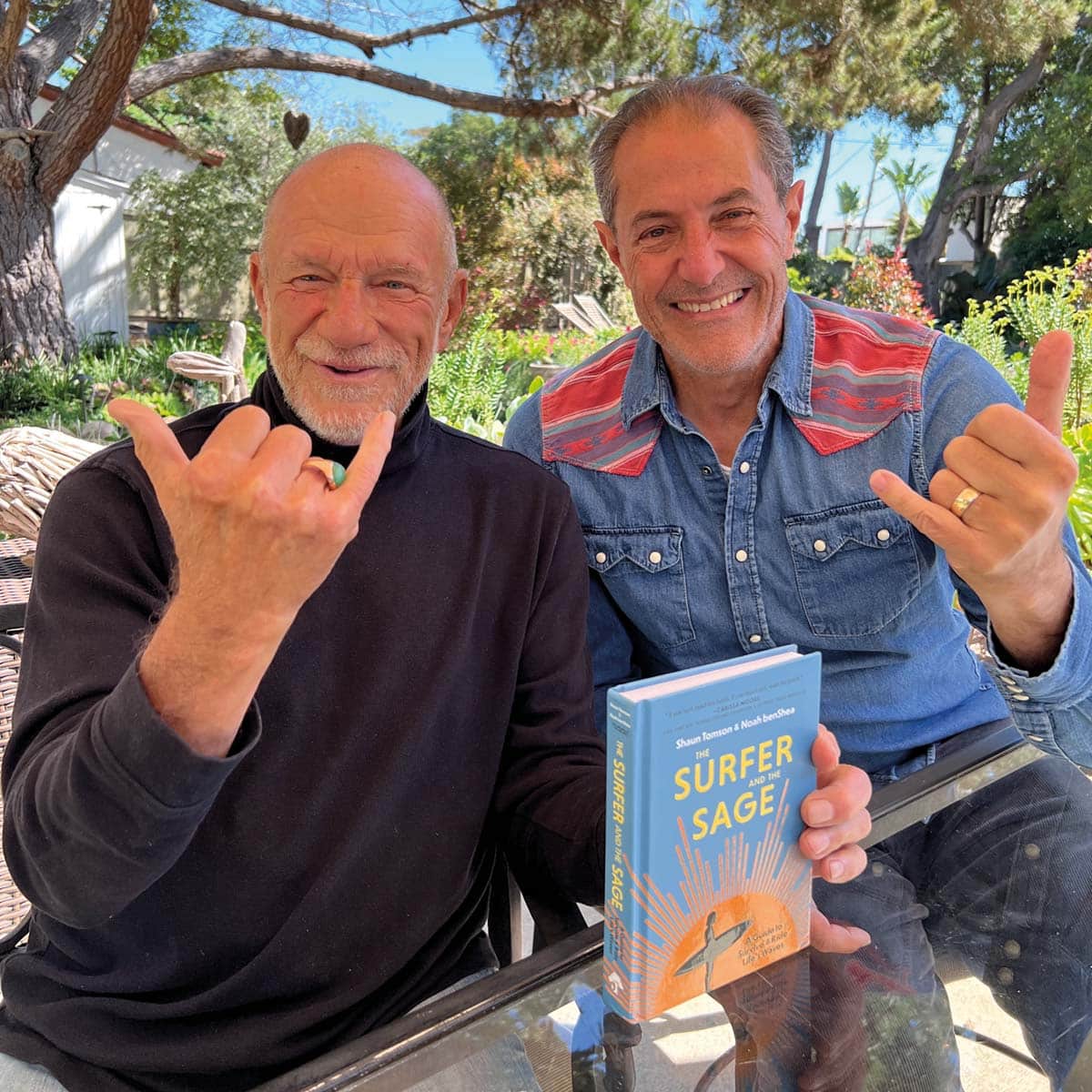 The Surfer and the Sage by Shaun Tomson and Noah BenShea is available from 7 June, 2022 Price: $17.99 from bookstores, online booksellers and directly from familius.com or from amazon here, £12.99
"Some great insights into riding the waves of life. If you surf, read this book. If you don't surf, read this book."
 — Carissa Moore, surfing Olympic gold medallist and five-time world champion
The Surfer and the Sage by Shaun Tomson and Noah BenShea is available from 7 June, 2022 Price: $17.99 from bookstores, online booksellers and directly from familius.com or from amazon here, £12.99
"Some great insights into riding the waves of life. If you surf, read this book. If you don't surf, read this book."
 — Carissa Moore, surfing Olympic gold medallist and five-time world champion